4 Creative Twists on Thanksgiving
November 2022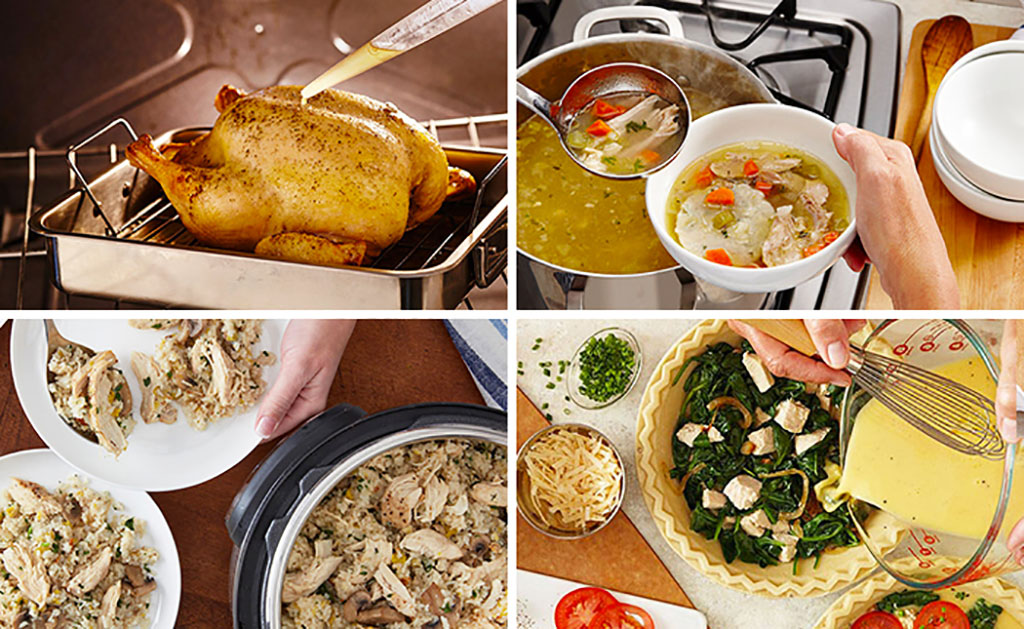 This Thanksgiving is a great time to put a new spin on traditions, especially if your gatherings might be smaller than usual. But hey, change can be the start of something wonderful! Throw a celebration full of new traditions that may have fewer people, but just as many memories.
1. Scale Down the Menu and Difficulty
Maybe it's your first time preparing the roast yourself. Or maybe a whole turkey is too big for just you and the fam this year. Try roasting a chicken instead, so you can save time and money, and avoid burning your food or drowning in leftovers!
Tip: If you're a newbie chef, the Oven Ready Roast Chicken is a foolproof way to go!
Bonus: Get crafty! Have a mask decorating competition for kids and adults. Buy plain masks and craft supplies to decorate them like a turkey.
2. Throw Out the Rules with Thanksgiving Brunch
Create your own playbook this year and don't wait until the evening to get your feast on. Whip up a Thanksgiving brunch using the protein of your choice in any of these dishes.
Bonus: Host a mimosa recipe contest. Set up a drink station with different kinds of fruit juices, fruits and garnishes to mix and match.
3. Host a Potluck
Celebrating with neighbors instead of going out of town? Consider turning dinner into a potluck. Everyone can bring their favorite dish—and more hands mean less clean-up for you. If the weather is nice, you can even hold the potluck outside!
Stress-Saving Tip: Prep the dish the night before and bake it right before guests arrive, or drop it off at the host's house with cooking instructions.
4. Make Room for Kidsgiving
We're talking nuggets galore! Make sure to serve a few kid-friendly recipes, so even the fussiest eaters can enjoy Thanksgiving too.
Reserve your seat at TheTable
Subscribe