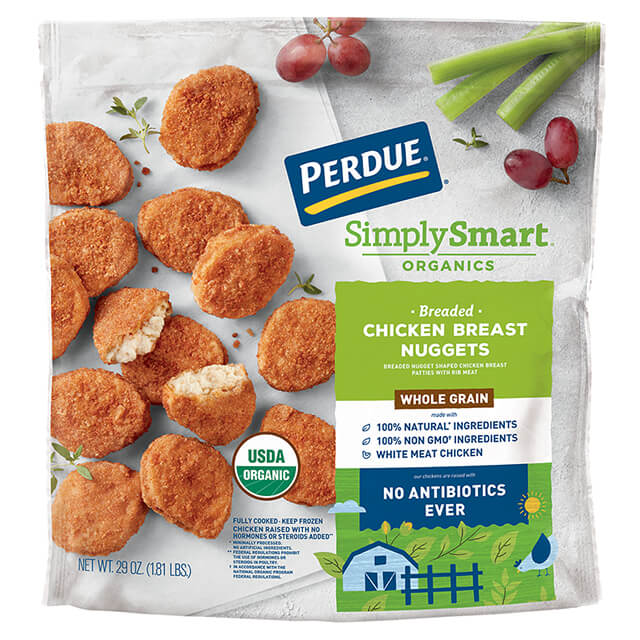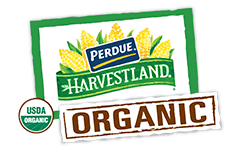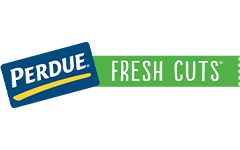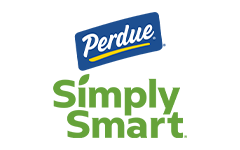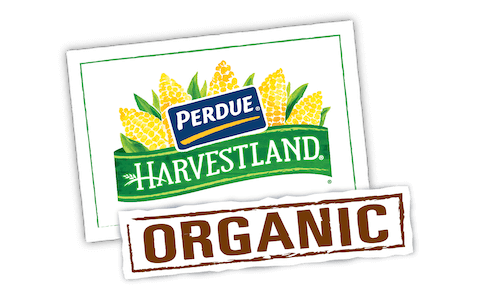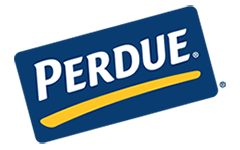 Made With:
PERDUE® SIMPLY SMART® ORGANICS Whole Grain Chicken Breast Nuggets (29 oz.)
PREP TIME: 10min COOK TIME: 10min
Serves 4


Ingredients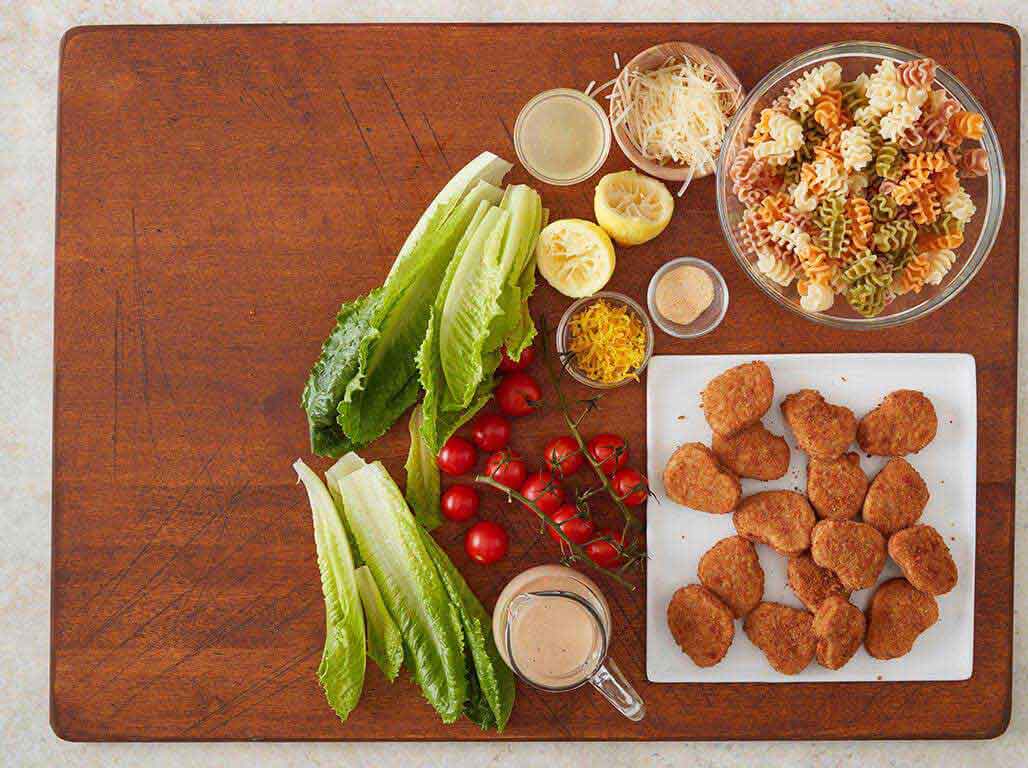 1 lemon zested and juiced
1/3 cup parmesan cheese, shredded
4 cups tricolored fusilli or rotini pasta, cooked and cooled (about 8 ounces uncooked)
1 cup cherry tomatoes, halved
1 heart of romaine lettuce, sliced into 1-inch slices
Step 1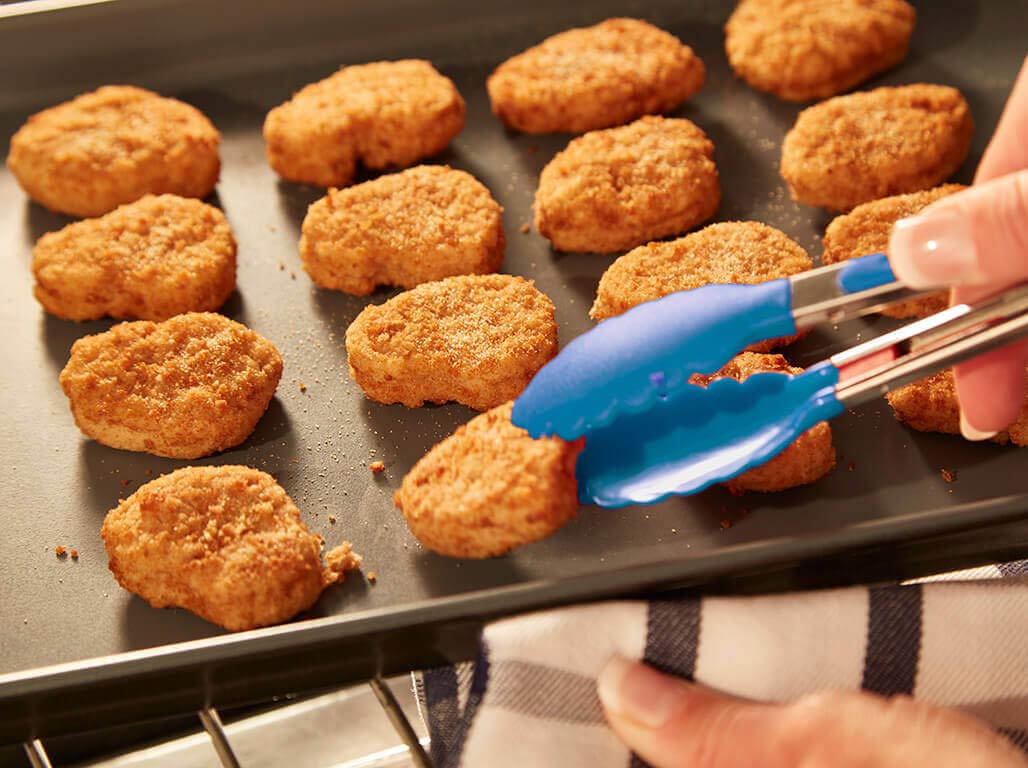 Bake
Preheat oven to 425ºF. Place nuggets on a baking sheet and sprinkle with garlic powder. Bake for 9 to 10 minutes. If frozen, add 2 minutes to the baking time. For a crispier product, turn the nuggets halfway through heating time. Let stand 2-3 minutes before serving.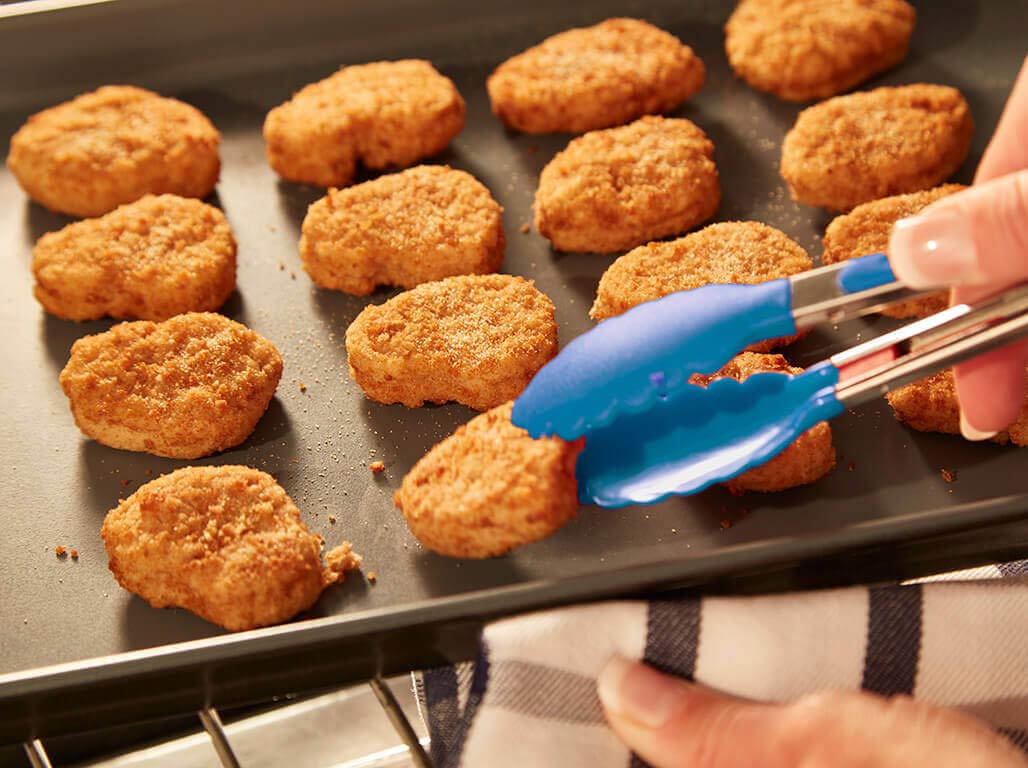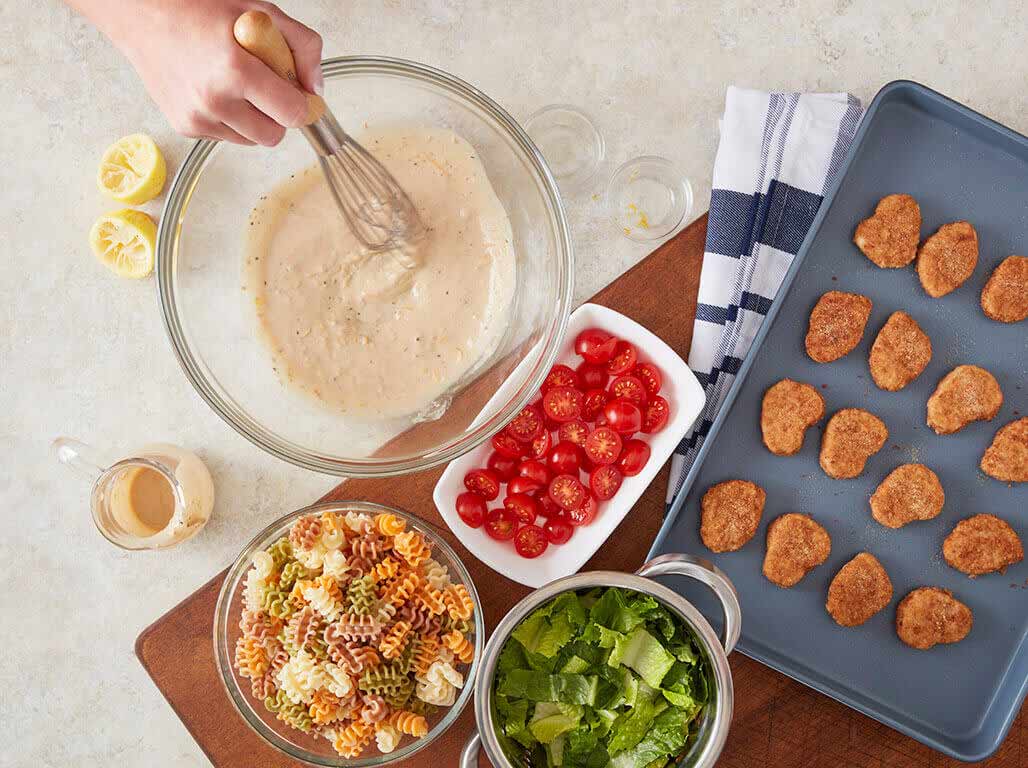 Step 2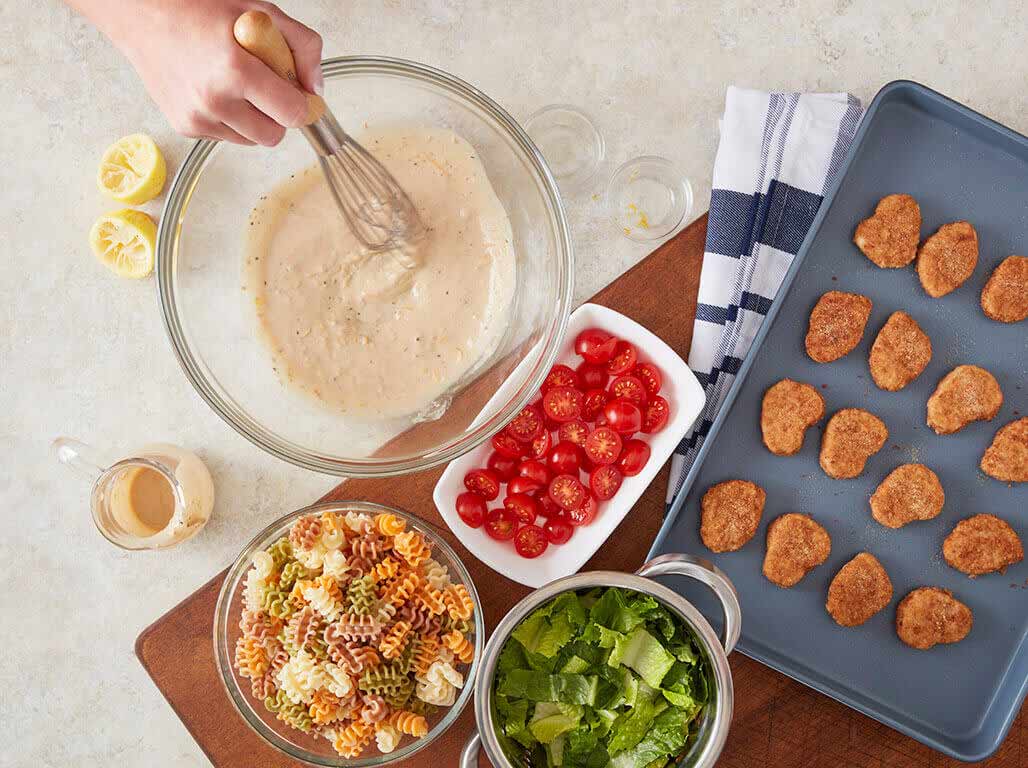 Whisk
In a large bowl, whisk together the Caesar dressing, lemon zest and juice.
Step 3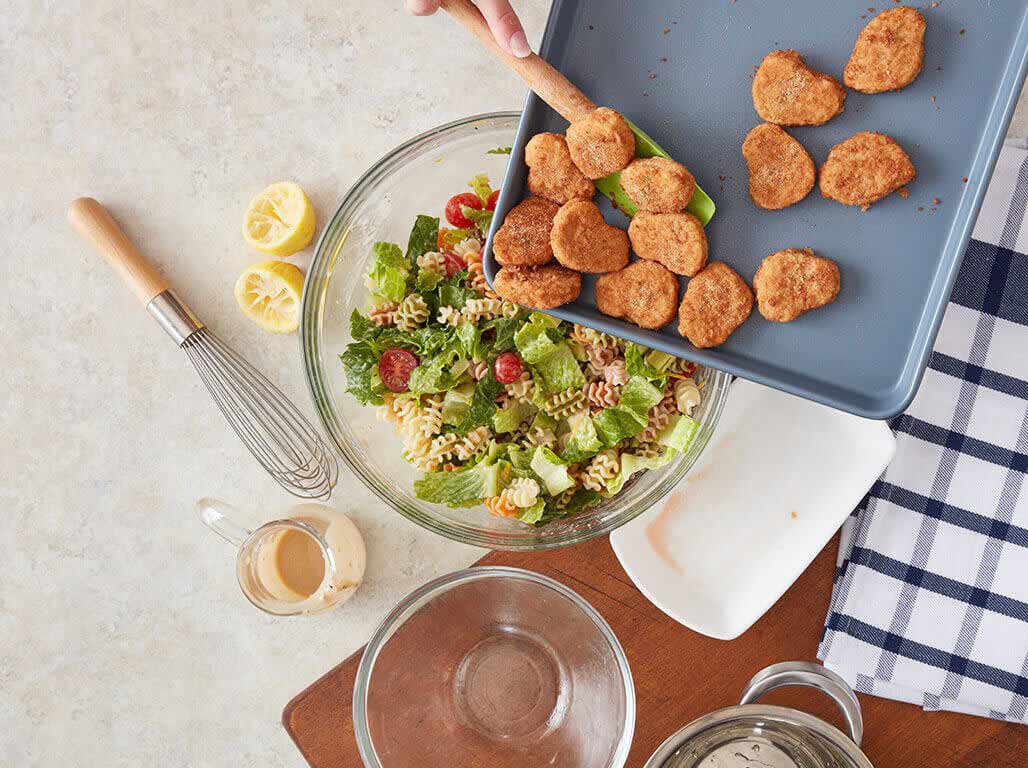 Toss
To the bowl of dressing, add the pasta, lettuce, and chicken nuggets. Toss well to coat with dressing.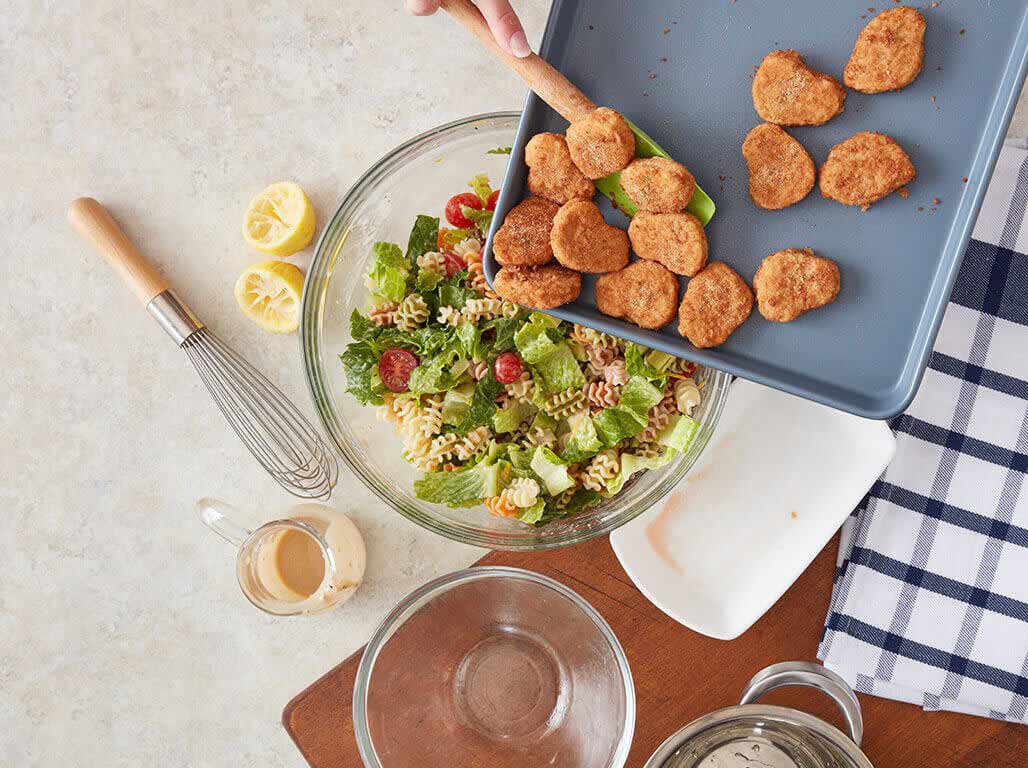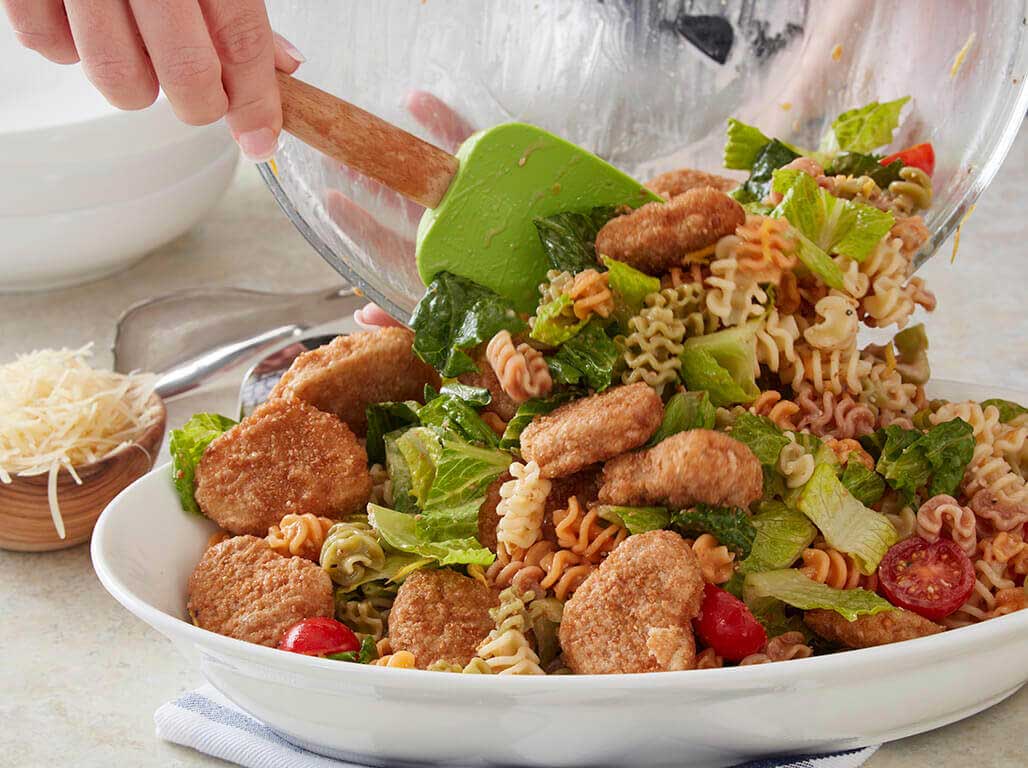 Step 4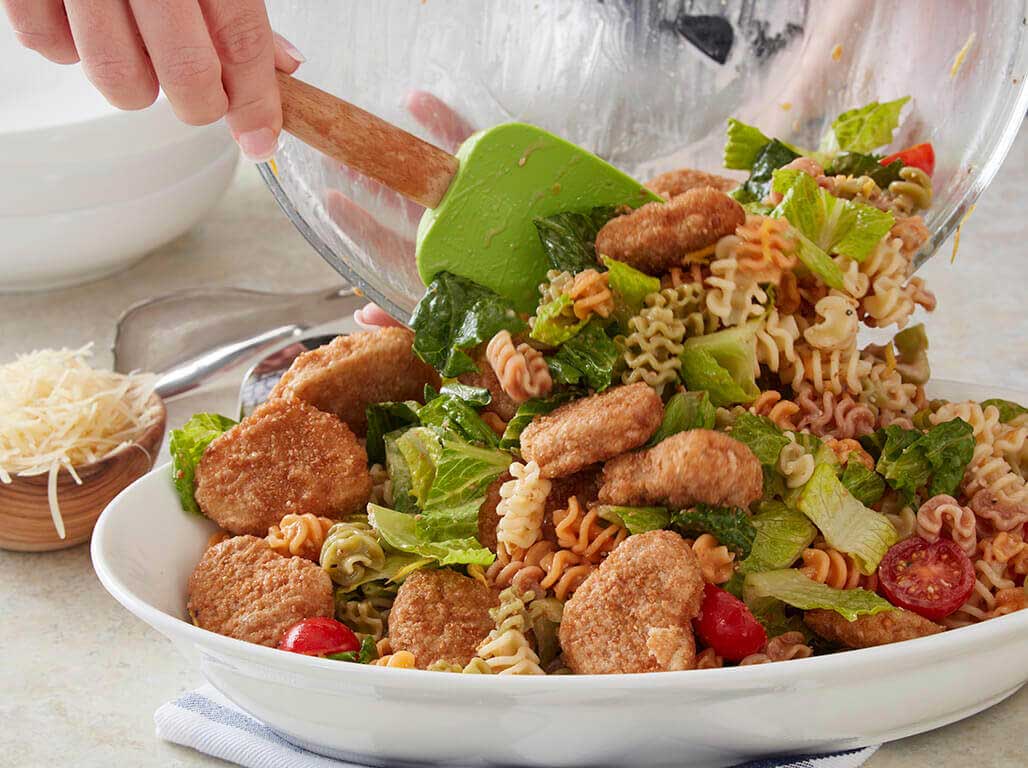 Serve
Transfer to a serving platter and sprinkle with parmesan cheese curls.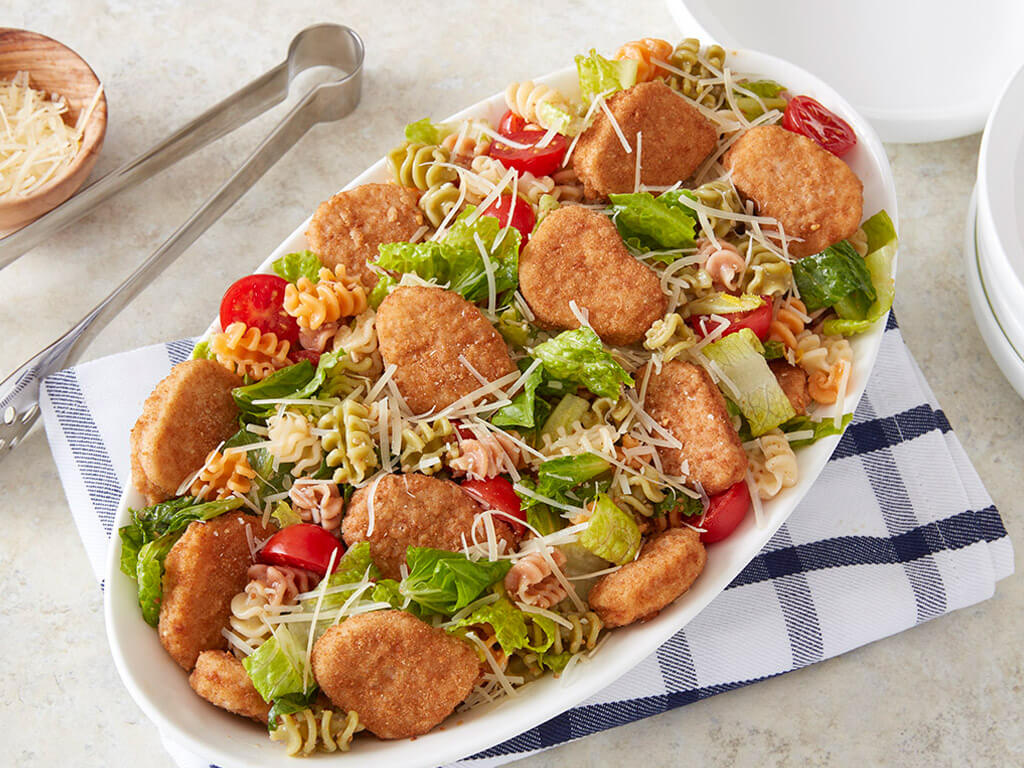 Whole Grain Nuggets Caesar Pasta Salad
Add Your Comment