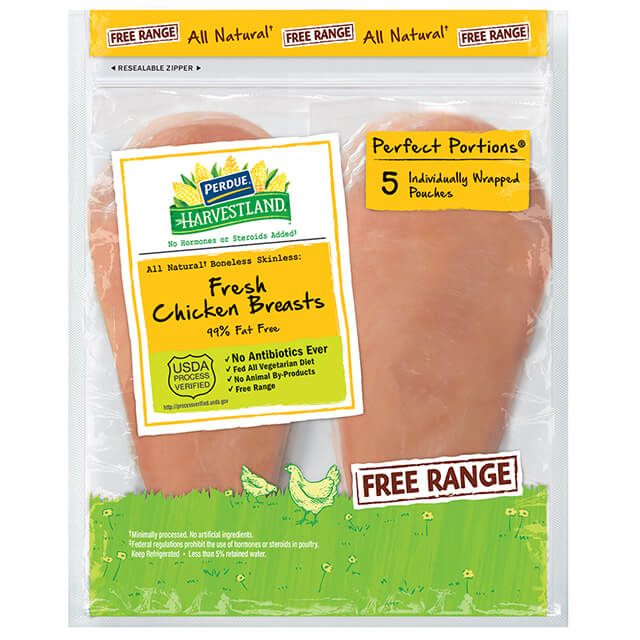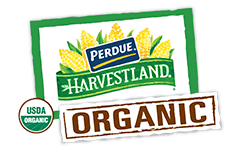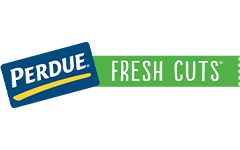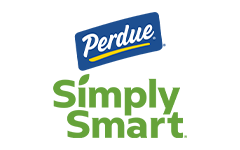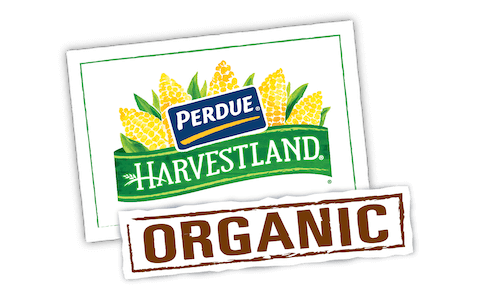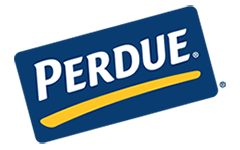 Made With:
PERDUE® HARVESTLAND® PERFECT PORTIONS® Free Range Boneless Skinless Chicken Breast Individually Wrapped (1.65 lbs.)
PREP TIME: 45min COOK TIME: 1hr 10min
Serves 12


Ingredients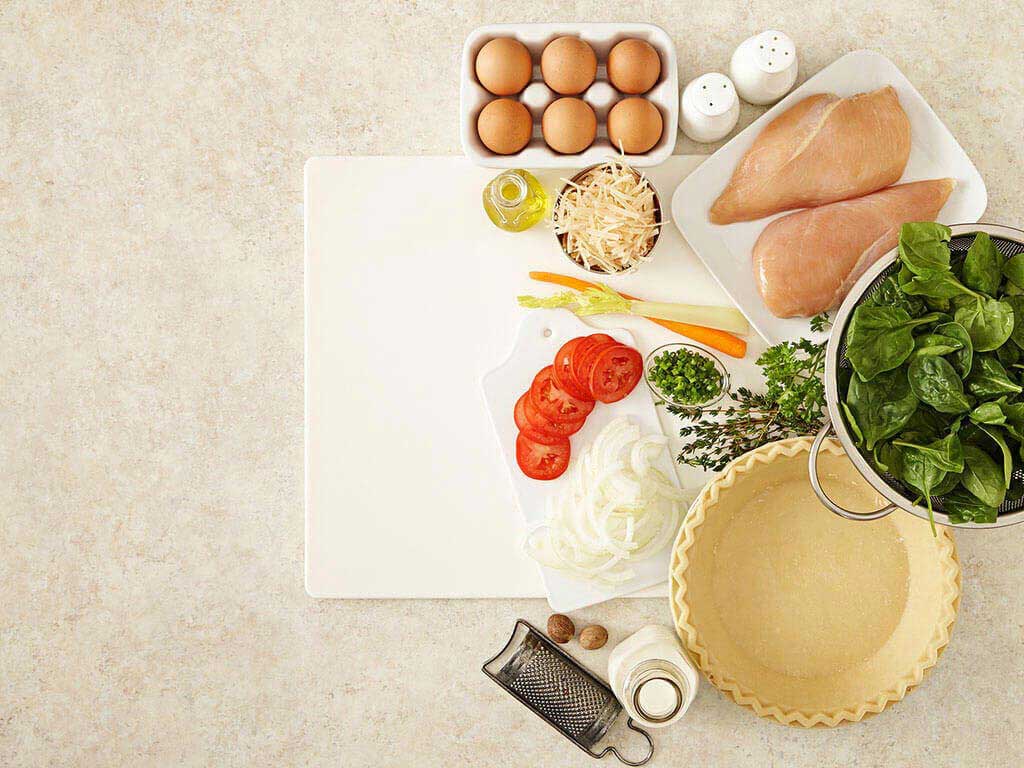 1 bag baby spinach (8 ounces)
2 (9-inch) store-bought deep-dish pie shells
2 thinly sliced Roma tomatoes
1/2 cup grated Parmesan cheese
Step 1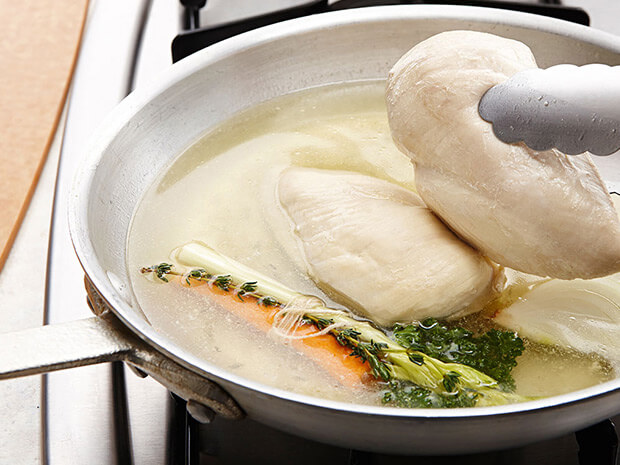 Poach
In a medium saucepan, place the chicken breasts, parsley, thyme, celery, carrot and ¼ of the onion. Cover with cold water. Bring to a boil, lower heat and simmer for 15 minutes. The chicken is done when it feels firm to the touch and a meat thermometer inserted in the center reaches 170°F. Remove the pan from the heat, uncover and cool the chicken in the liquid for 30 minutes. Transfer the chicken to a cutting board and let rest for 2 to 3 minutes, until it's cool enough to handle.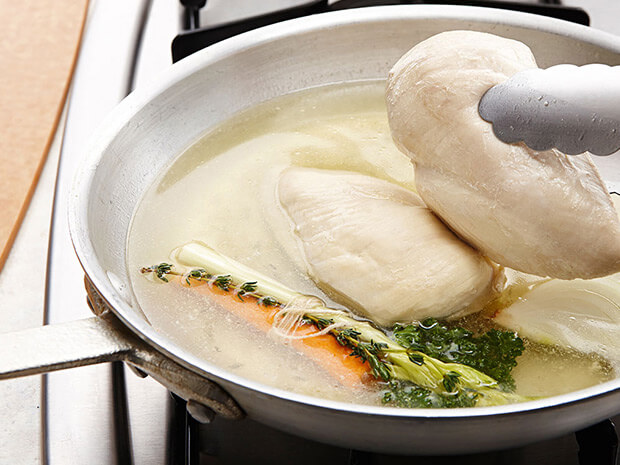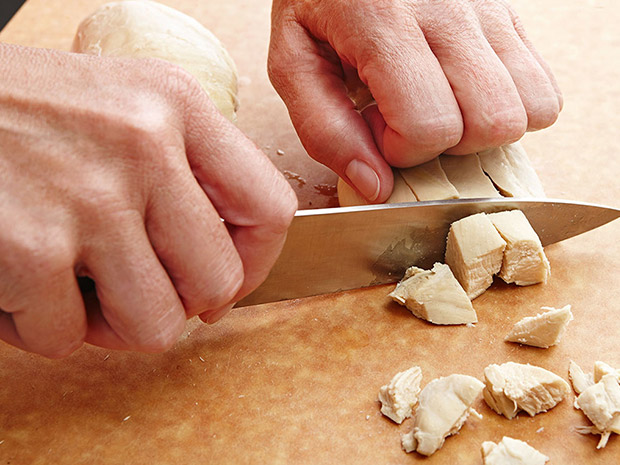 Step 2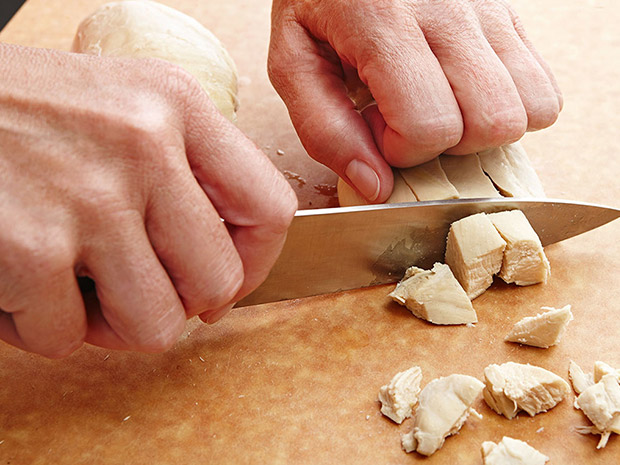 Scatter
Heat the olive oil in a medium skillet over medium heat. Thinly slice the remaining onion, add to the skillet and sauté for 2 to 3 minutes. Add the spinach and sauté until wilted, about 2 to 3 minutes more. Remove the skillet from the heat. Chop the chicken into a small dice and scatter over the bottom of the pie shells. Scatter the onions and spinach over the chicken.
Step 3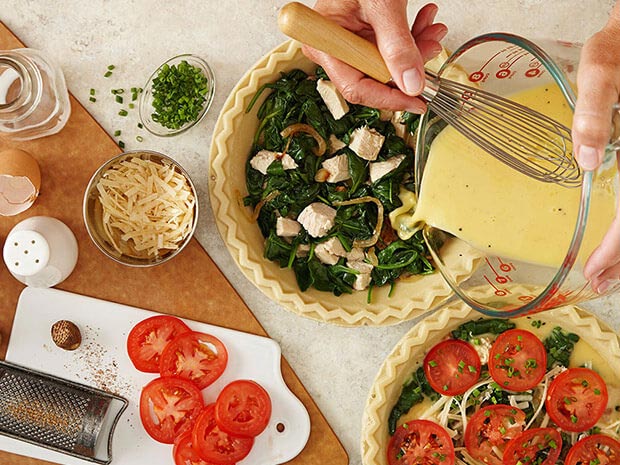 Mix
In a mixing bowl, whisk together the eggs, milk, salt, black pepper and nutmeg. Pour into the pie shells over the chicken mixture. Top with sliced tomatoes. Sprinkle with Parmesan cheese and chopped chives.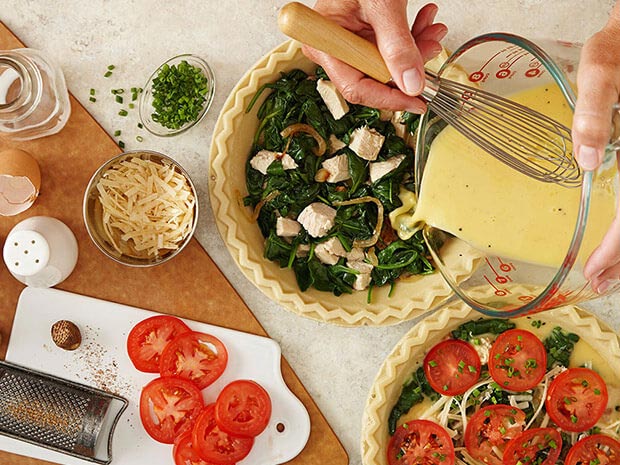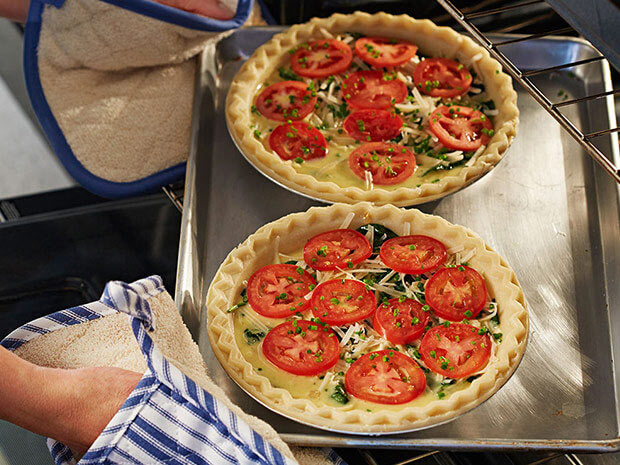 Step 4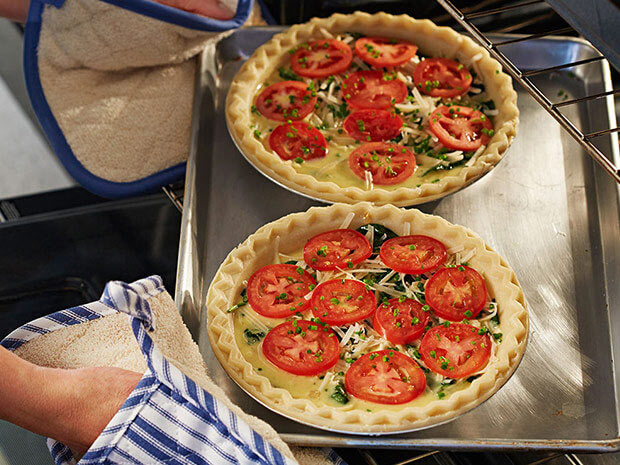 Bake
Place the quiches on a baking sheet and bake on the bottom rack in a 375°F oven for 10 minutes, then reduce the heat to 350°F and continue baking for 30 minutes more, or until the center of the quiche has set.
Step 5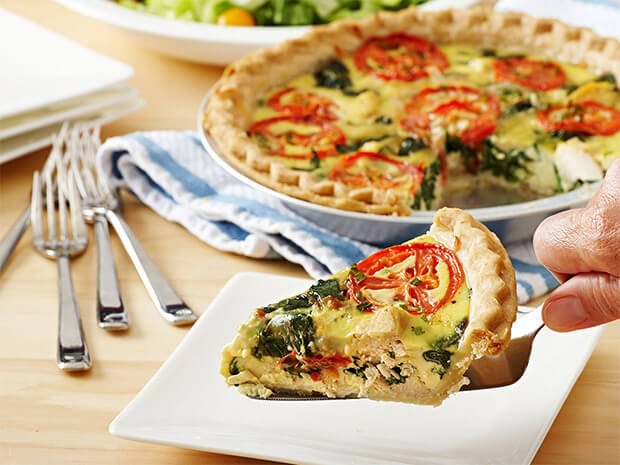 Serve
Cut into wedges and serve with lightly dressed mixed greens on the side.

TIP
TIP: For an attractive and professional presentation, make miniature quiches. Line the inside bottom of your muffin pans with pie dough to form little tart shells. Add the filling and bake until done.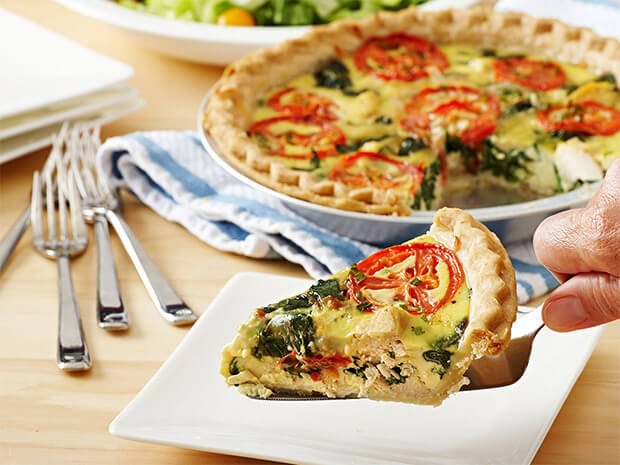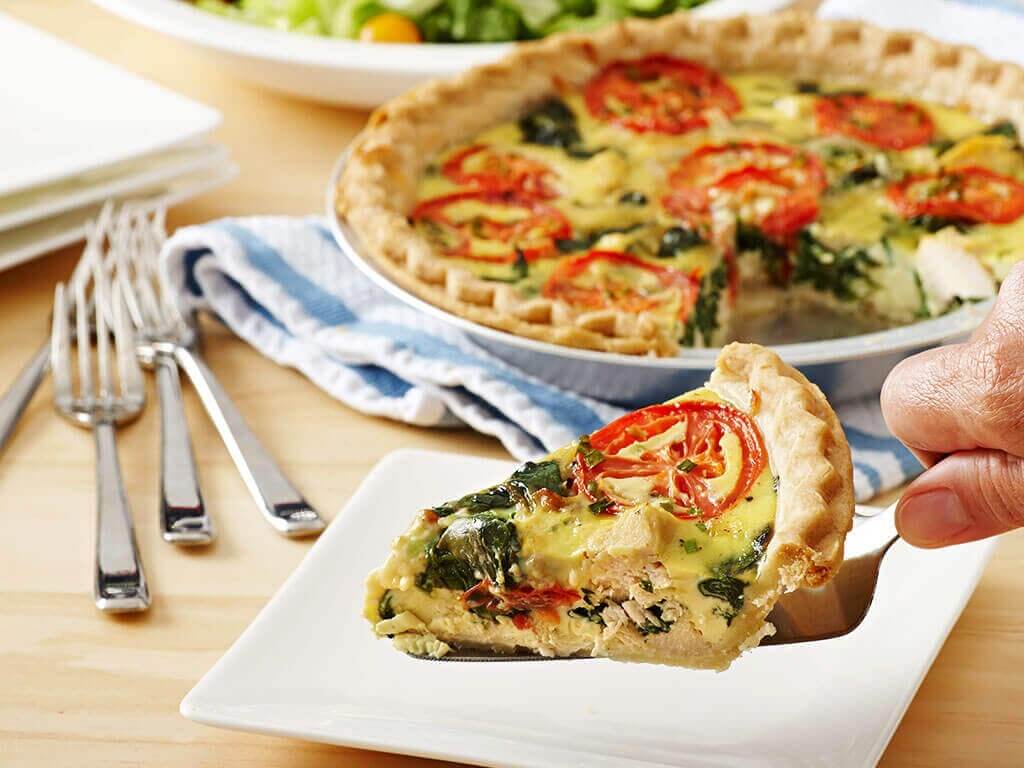 Fluffy Quiche with Chicken
Add Your Comment