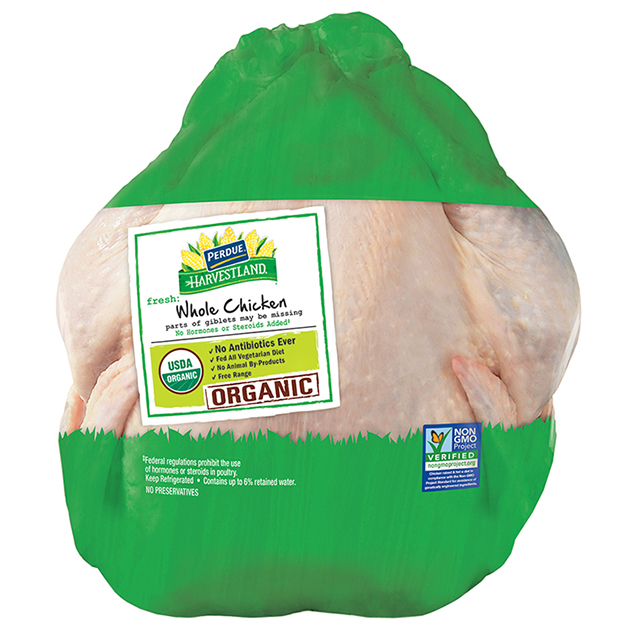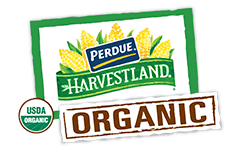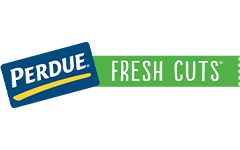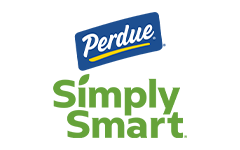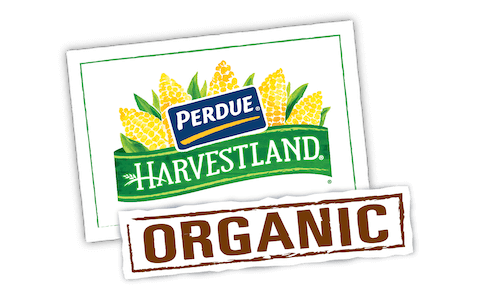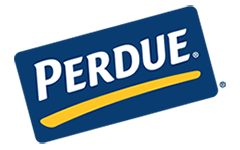 Made With:
PERDUE® HARVESTLAND® Organic Whole Chicken with Giblets
PREP TIME: 15min COOK TIME: 3hr 0min
Serves 10-12


Ingredients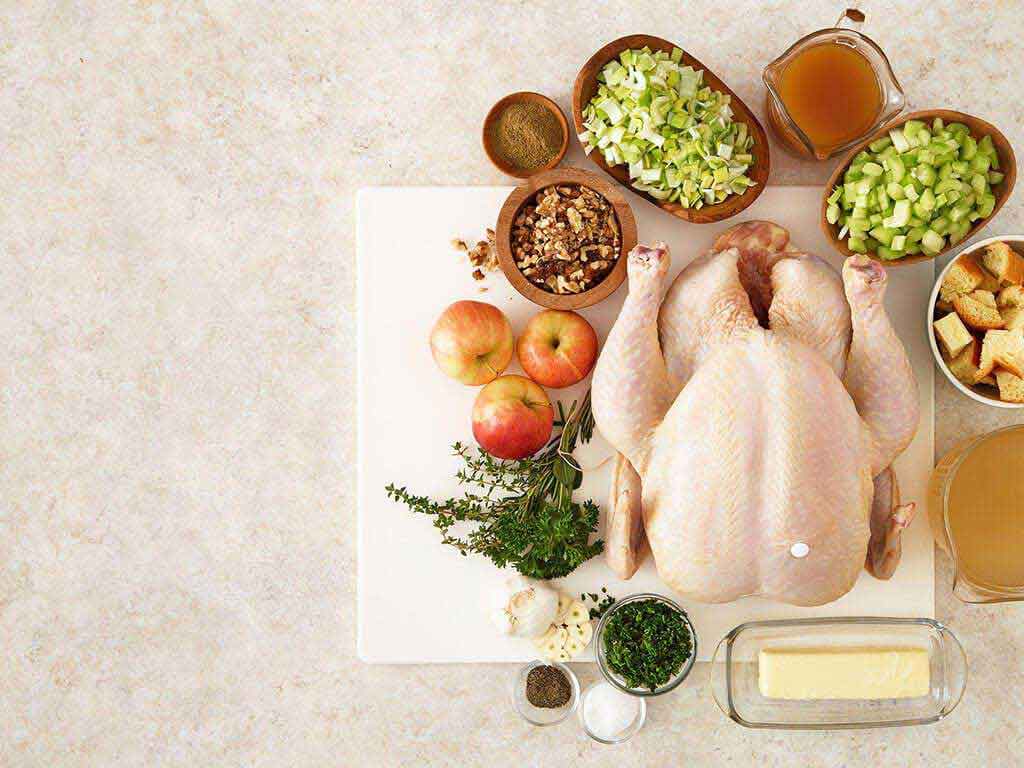 1 tbsp. poultry seasoning
6 sprigs fresh herbs, such as thyme, parsley, rosemary, and sage
3 apples, such as Fuji, Gala or McIntosh, diced into ½ -inch chunks
12 cups day-old challah, brioche or other egg bread diced into 1-inch cubes
1 cup roughly chopped toasted walnuts
Step 1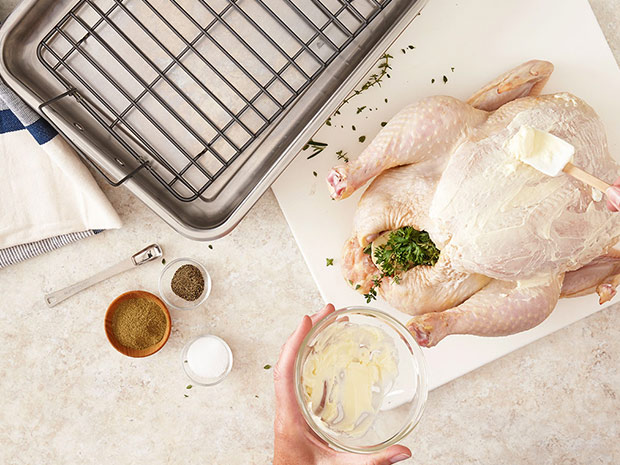 Season
Preheat the oven to 425°F. Season the inside of the chicken cavity with 1/2 teaspoon salt and 1/4 teaspoon black pepper. Stuff the cavity with the fresh herbs and the garlic. Rub the outside of the chicken with 4 tablespoons of the butter and sprinkle with 1/4 teaspoon poultry seasoning, 1/2 teaspoon salt and 1/4 teaspoon black pepper. Tuck the wing tips under the body of the chicken to keep from burning. Place the chicken on a rack in a roasting pan. Add 1/3 cup chicken stock to the pan.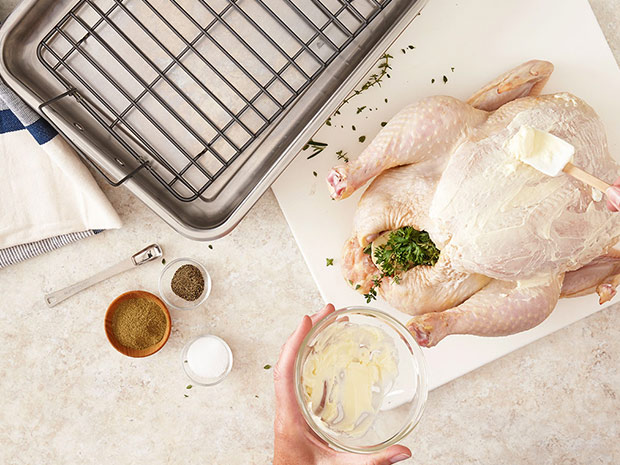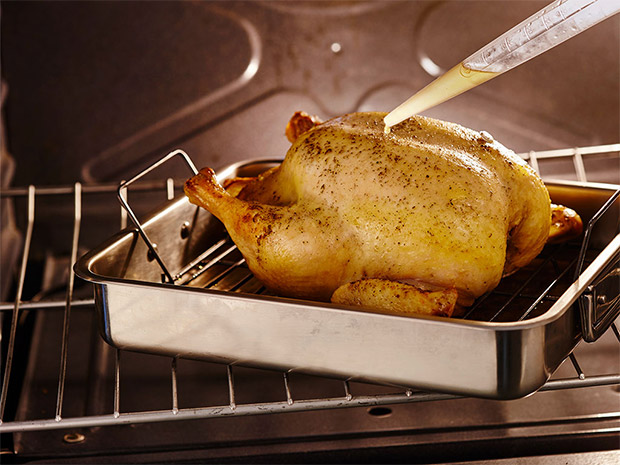 Step 2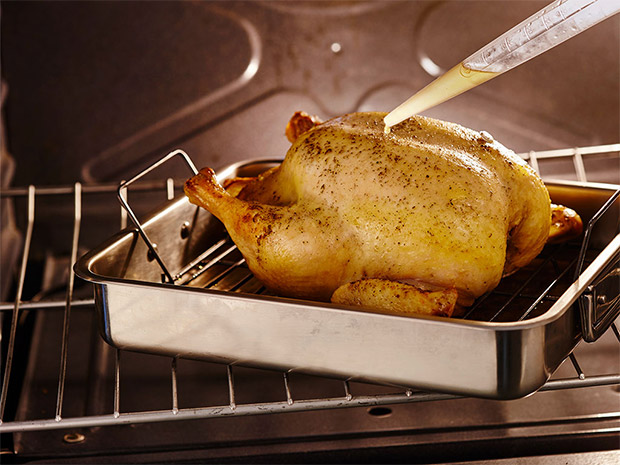 Roast
Roast for 15 minutes at 425°F, then reduce the heat to 350°F. Continue roasting the chicken, basting every 20 minutes, until the juices run clear, the legs move easily when wiggled and a meat thermometer inserted into the thickest part of thigh registers 170°F. This will take about 2 1/2 to 3 hours for a 5-to-7-pound PERDUE® OVEN STUFFER® Whole Chicken.
Step 3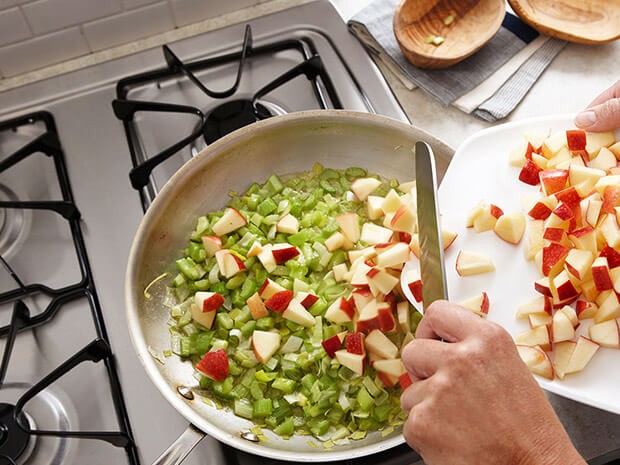 Sauté
Melt 1 stick of butter in a large skillet over medium heat. Add the leeks and celery and sauté for 2 to 3 minutes. Add the apples and the apple cider and simmer for 3 to 4 minutes until the apples start to soften. Stir in the remaining poultry seasoning and remove from heat.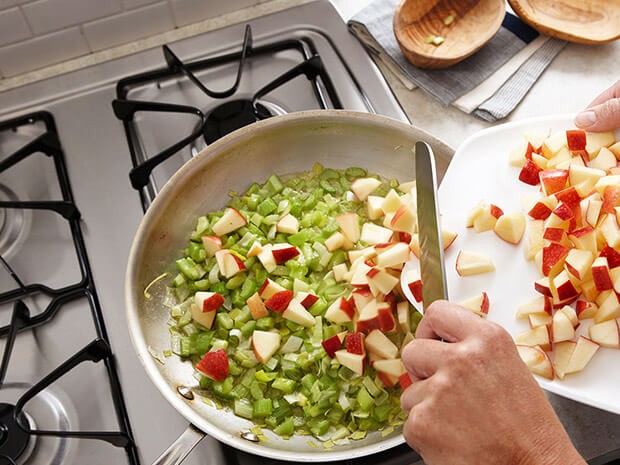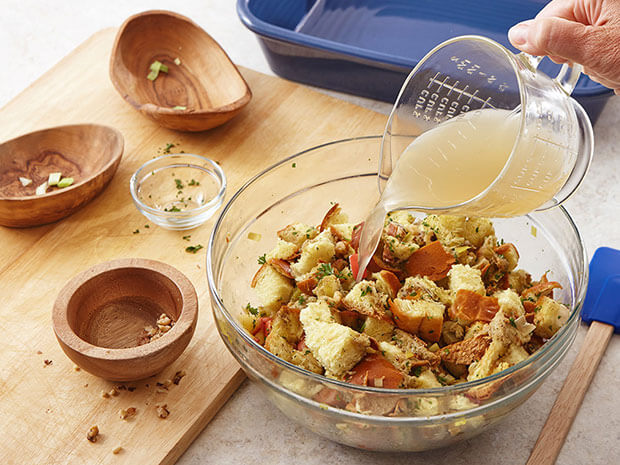 Step 4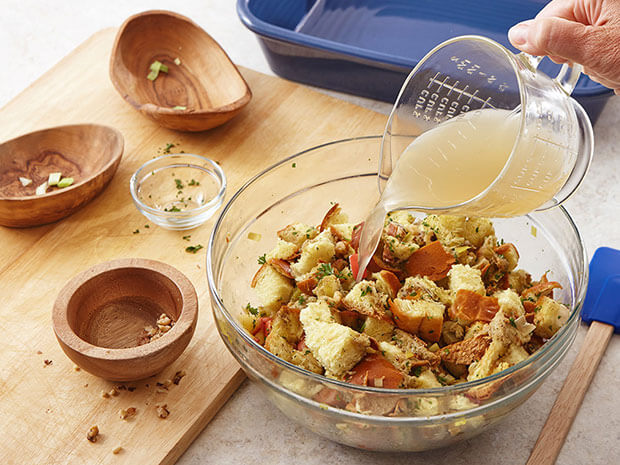 Bake
In a large bowl, combine the challah cubes, the sautéed apple mixture, the toasted walnuts and the parsley. Add enough chicken stock to make a very moist mixture. Mix well to combine. Transfer the mixture to a 9" x 11" baking dish. Bake in a 350°F oven for the last 45 minutes of chicken roasting time. Remove the chicken and stuffing from the oven. Let the chicken rest for 10 to 15 minutes before carving. While the chicken rests, set the table and finish your side dishes. Carve your chicken, serve with stuffing and enjoy your holiday!

TIP
TIP: For a fun presentation, make individual stuffing cups. Stuff jumbo muffin liners with stuffing and bake for 45 minutes. If you don't have stale bread, spread out the bread cubes on a baking sheet and dry in a 300°F oven for 15 to 20 minutes.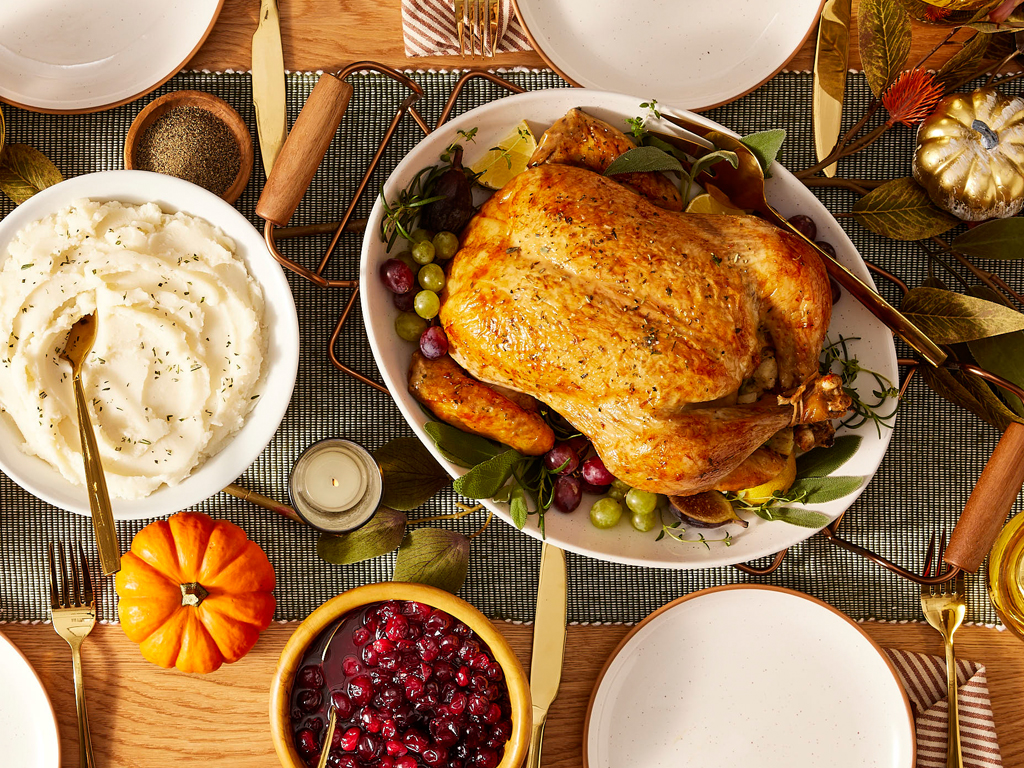 Holiday Roast Chicken And Stuffing
Add Your Comment