PREP TIME: 0 min COOK TIME: 1hr 0min
Serves 6


Step 1
Preheat oven to 375°F. Mix rice and seasoning packet in a 2 quart baking dish. Add boiling water and mix thoroughly. Top with broccoli florets and chicken. Cover tightly with foil or lid; bake for 40 to 45 minutes or until rice is tender.
Step 2
Sprinkle almonds over chicken and continue baking, uncovered, for 5 minutes. Remove from oven, cover, and let stand 5 minutes before serving.

TIP
TIP: Frozen broccoli can easily be substituted for a variety of fresh vegetables like broccoli, corn, green beans or peppers. Drink your water! The Mayo Clinic recommends about 13 cups a day for an average male and about 9 cups a day for an average female.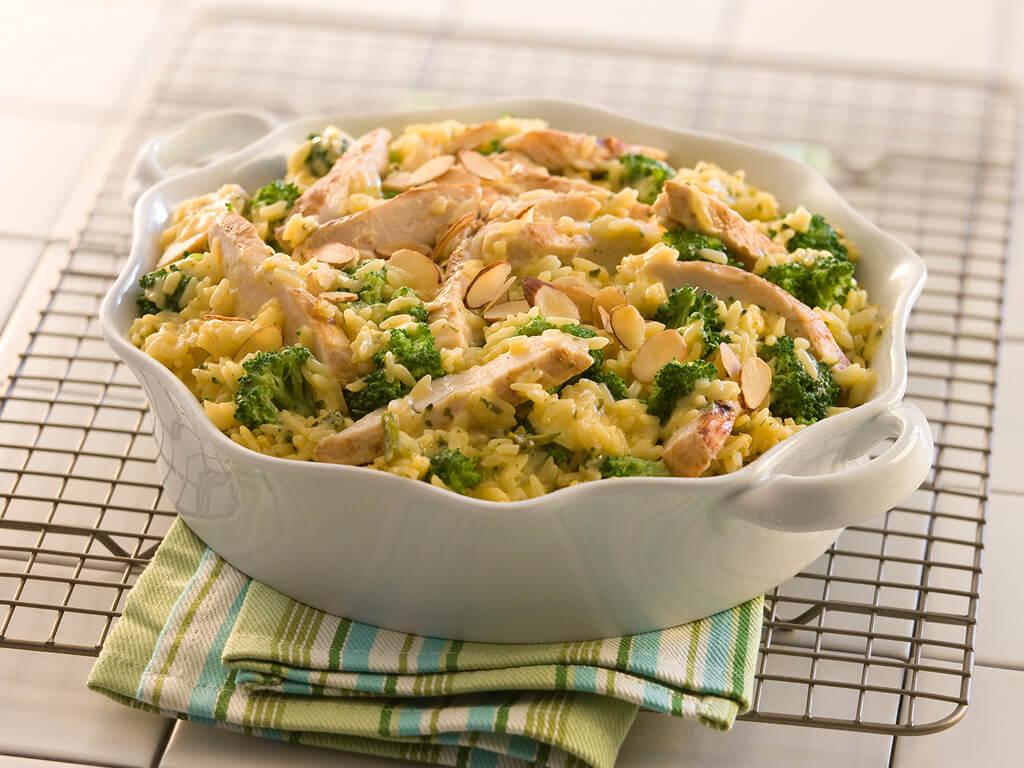 One Dish Chicken Broccoli and Rice Casserole
Add Your Comment