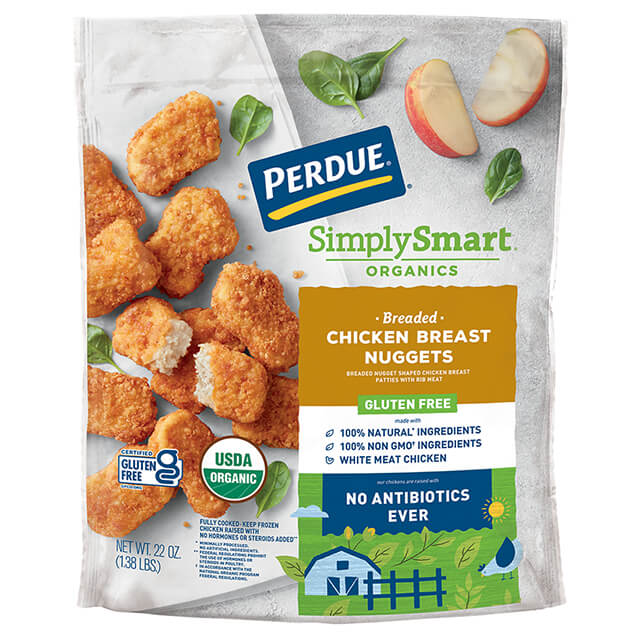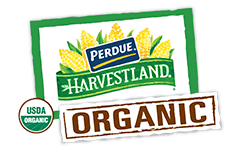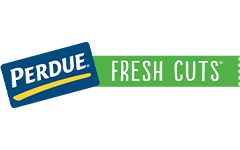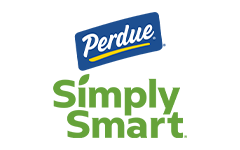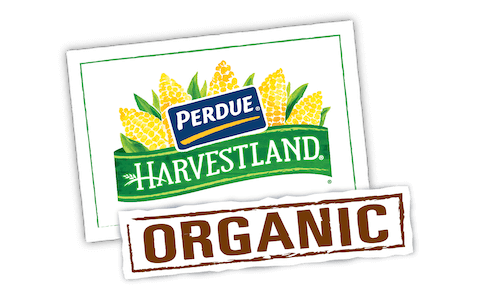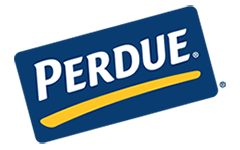 Made With:
PERDUE® SIMPLY SMART® ORGANICS Breaded Chicken Breast Nuggets Gluten Free (22 oz.)
PREP TIME: 1 min COOK TIME: 14min
Serves 4


Ingredients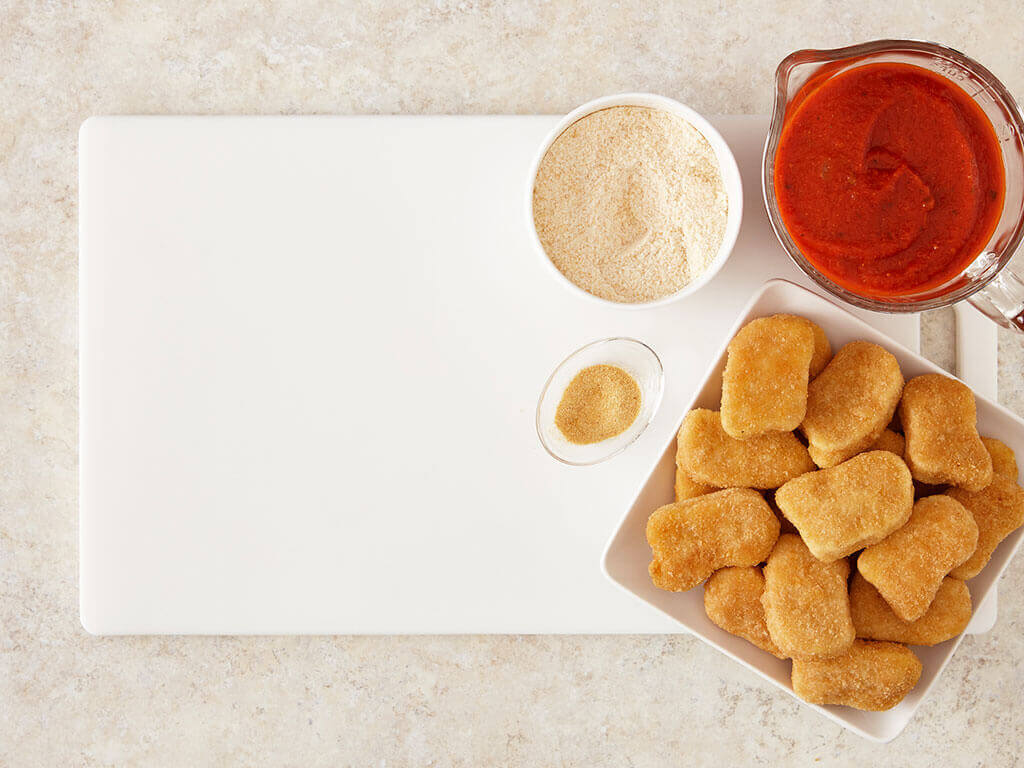 1/2 cup grated Parmesan cheese
1 cup jarred marinara sauce
Step 1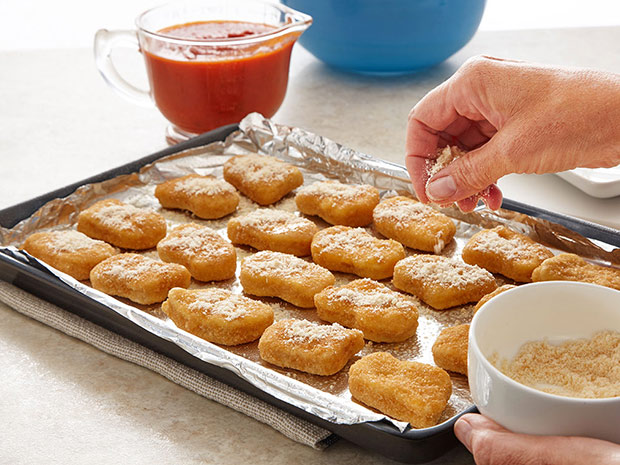 Place
Preheat oven to 425°F. Place frozen chicken nuggets in a single layer on a baking sheet sprayed with cooking spray. Lightly spray nuggets with cooking spray. Sprinkle nuggets with garlic powder and Parmesan cheese.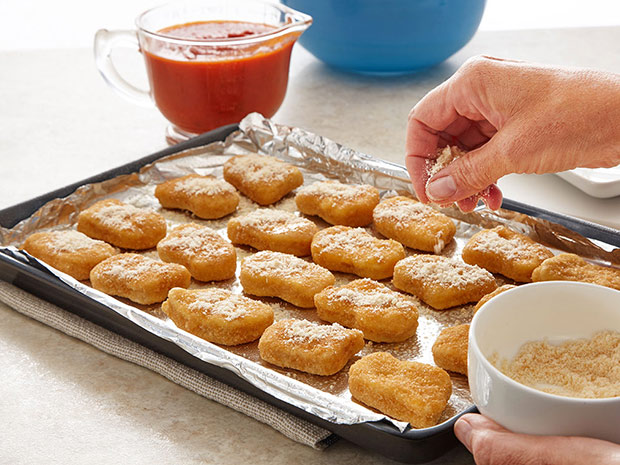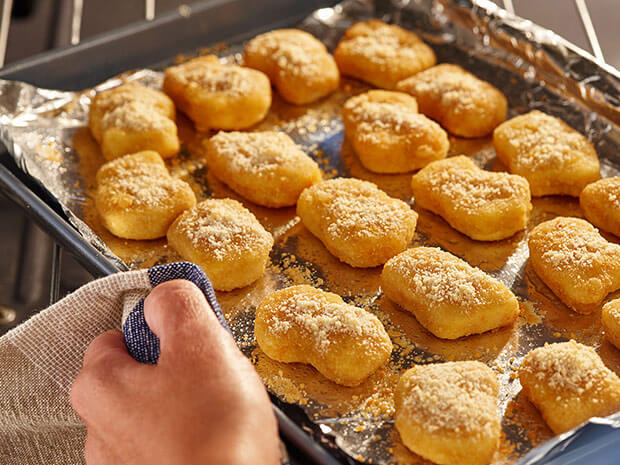 Step 2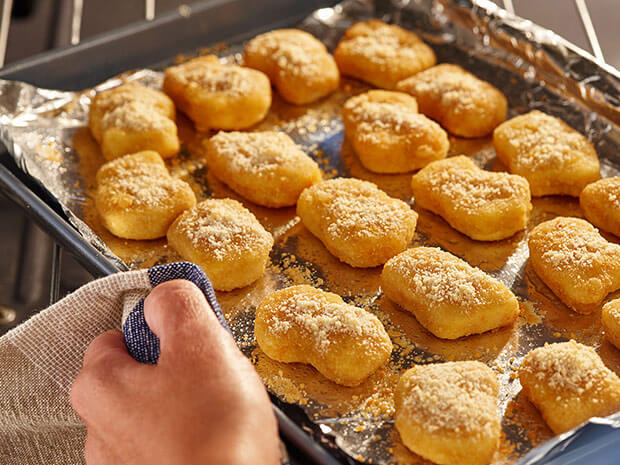 Bake
Bake for 11 to 13 minutes, until nuggets are golden brown and heated through. Let stand 2 to 3 minutes before serving.
Step 3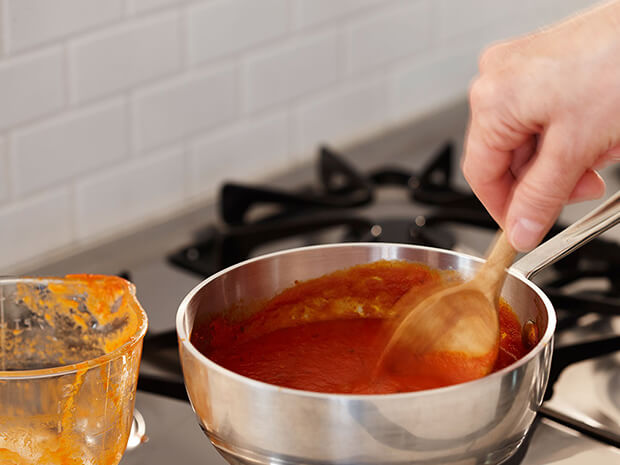 Heat
In a small saucepan, heat the marinara sauce until hot. Transfer to individual dipping bowls.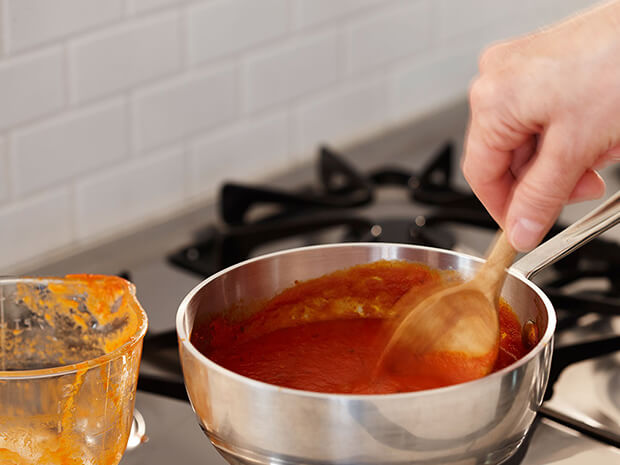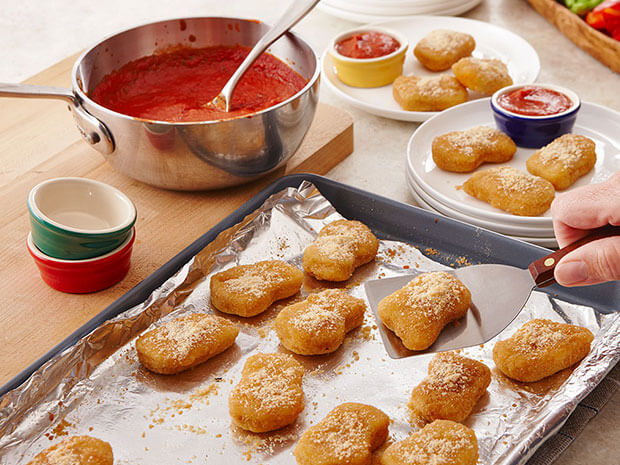 Step 4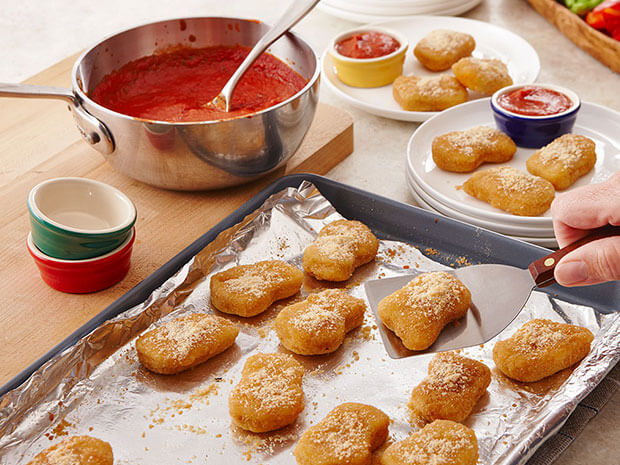 Serve
Serve with warm marinara dipping sauce.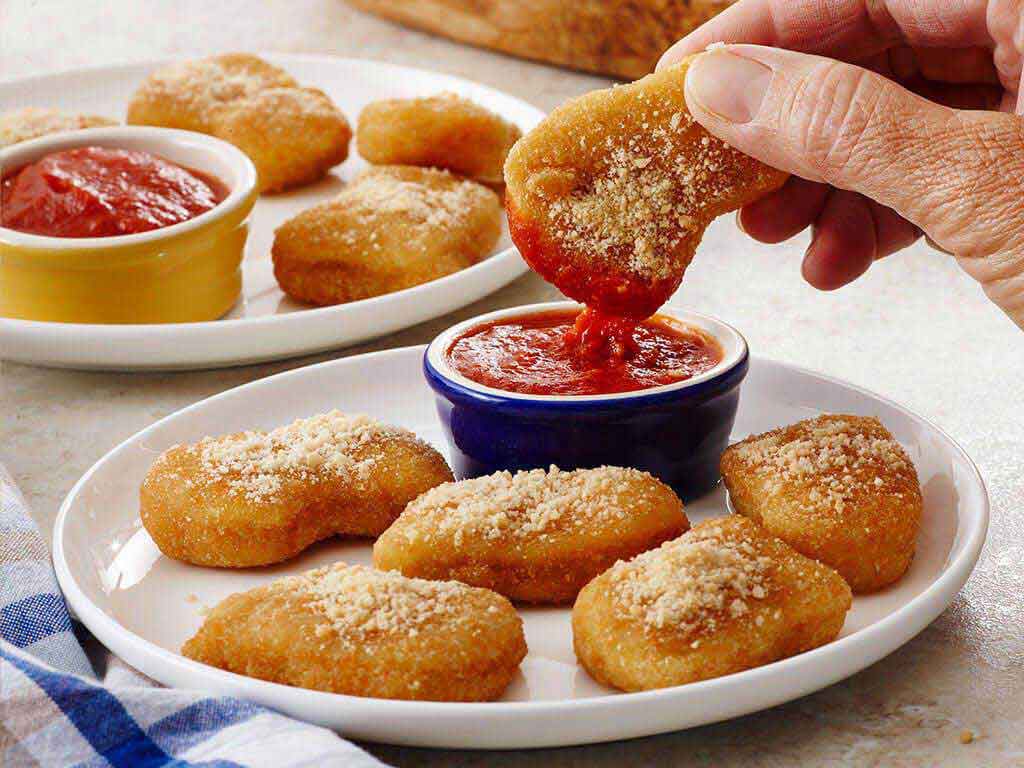 Parmesan Baked Chicken Nuggets
Add Your Comment