PREP TIME: 5 min COOK TIME: 10min
Serves 12


Step 1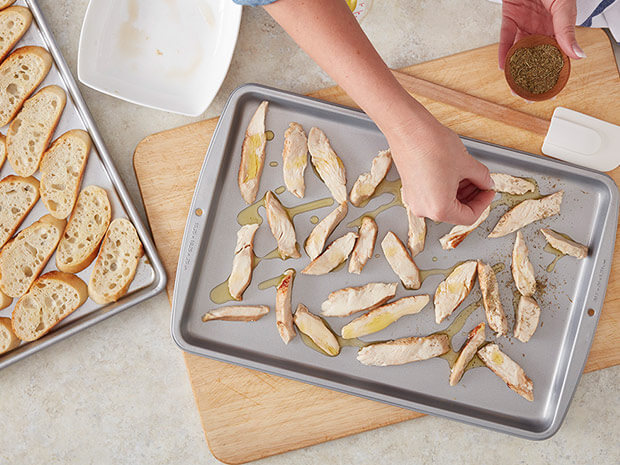 Drizzle
Preheat the oven to 350°F. Drizzle 2 tablespoons of olive oil over a sheet tray. Place the baguette slices onto the tray, rubbing one side of the bread with the olive oil in the tray. Place the chicken slices on another sheet tray. Drizzle the remaining 1 tablespoon of olive oil over the chicken and sprinkle with the Italian spice mix. Toss gently to coat the chicken with the oil and herbs.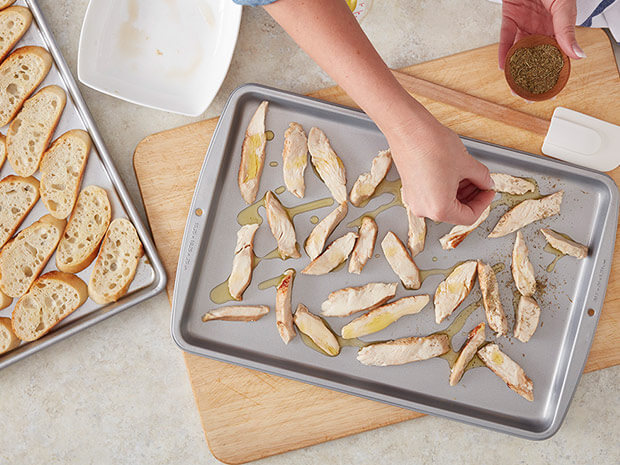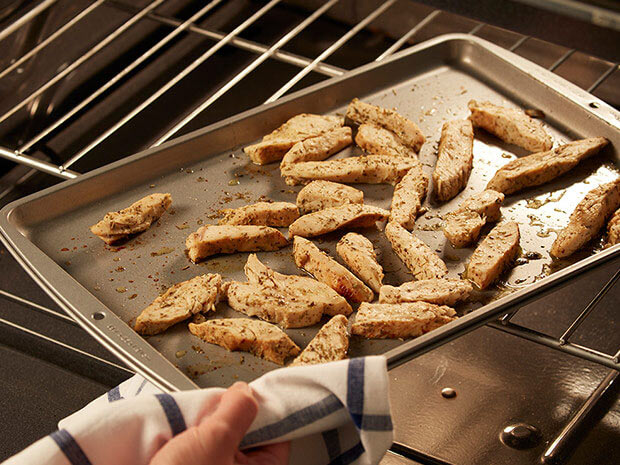 Step 2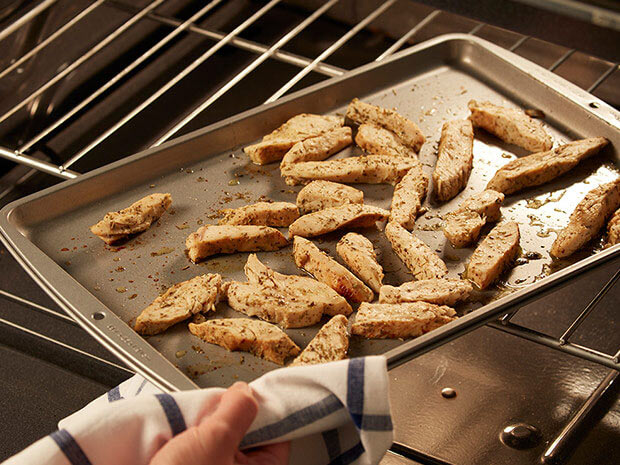 Bake
Place both sheet trays in the preheated oven and bake for 7 minutes. Remove the chicken and allow to cool slightly. Flip the bread over and continue to toast for another 3 minutes.
Step 3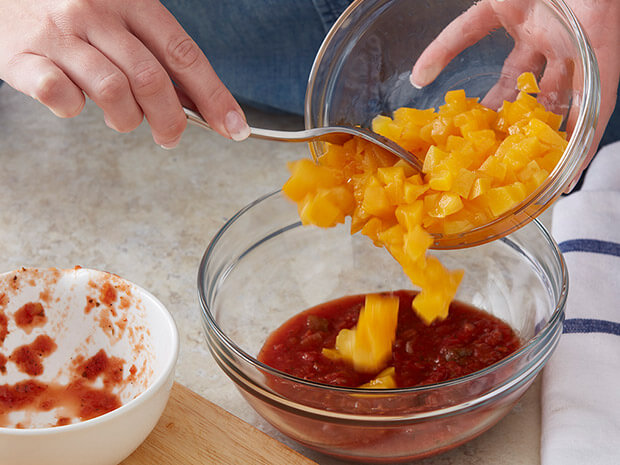 Combine
Meanwhile, combine the salsa and drained, diced peaches in a small mixing bowl. Set aside.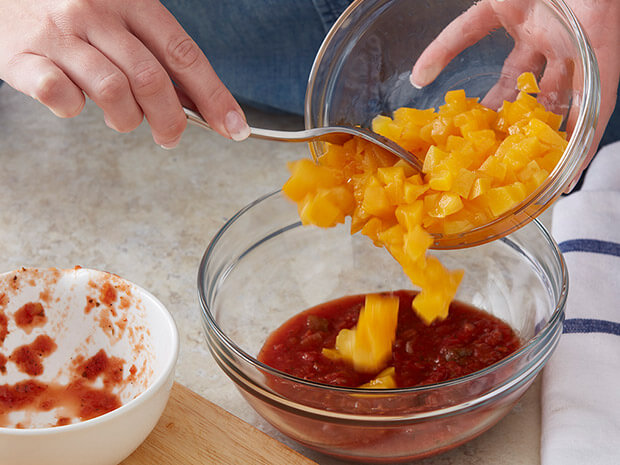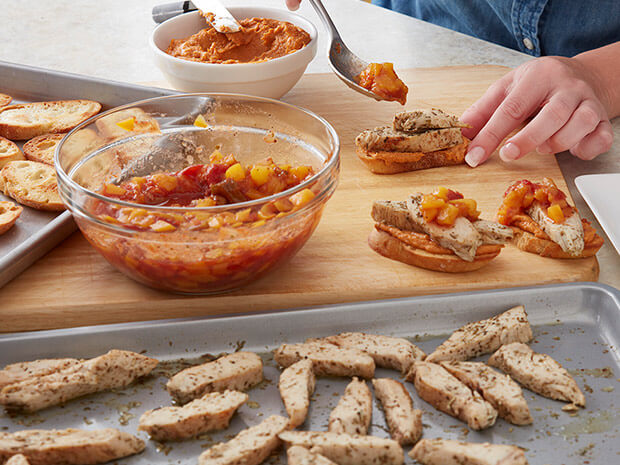 Step 4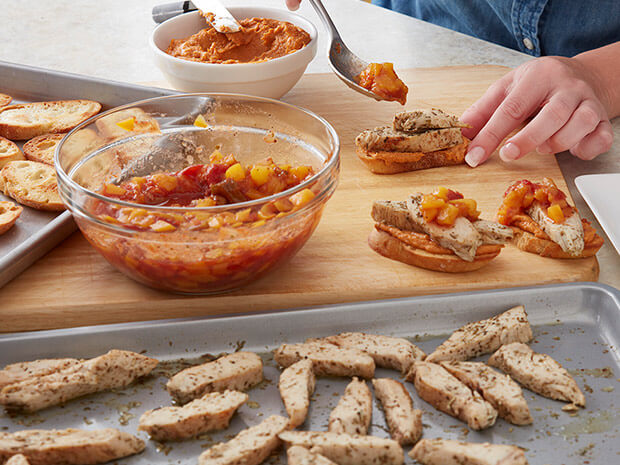 Serve
To serve, spread some of the hummus onto a slice of the toasted baguette. Top with a spoonful of peach salsa and a slice or two of chicken. Garnish with a cilantro leaf and serve immediately.

TIP
TIP: Feel free to use the Italian-Style PERDUE® SHORT CUTS® and leave out the Italian spice mix.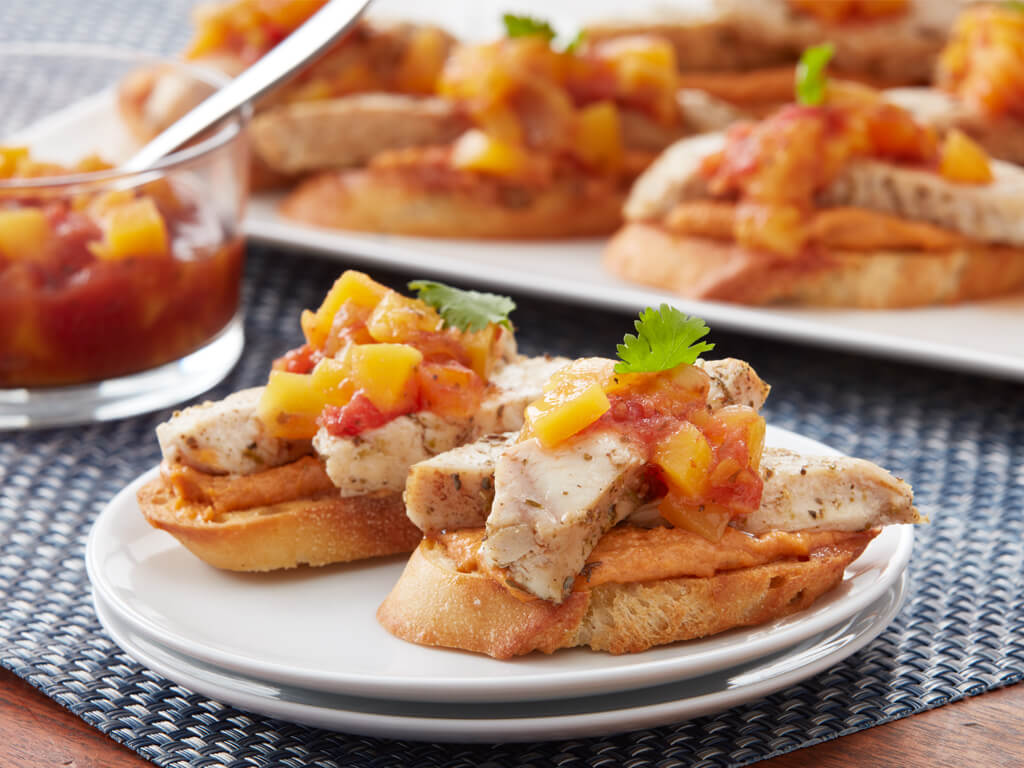 Peach Salsa Chicken Bruschetta
Add Your Comment