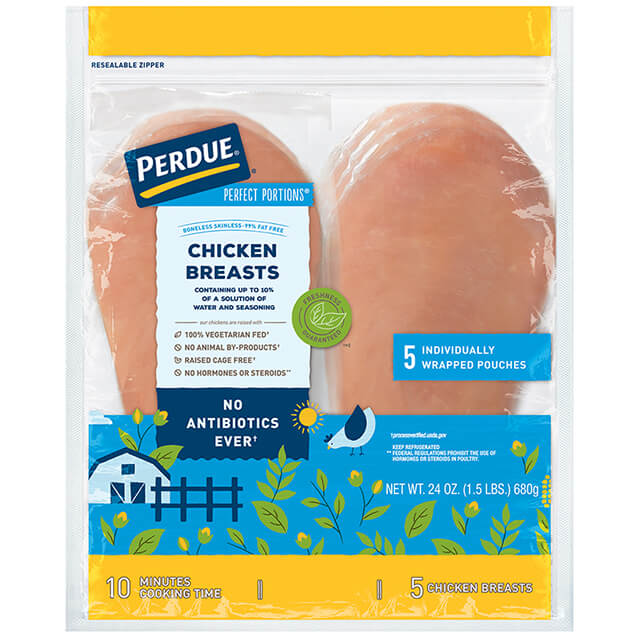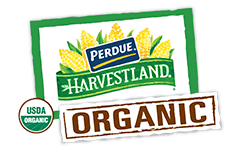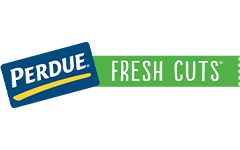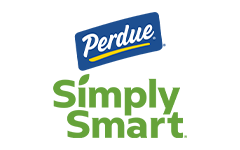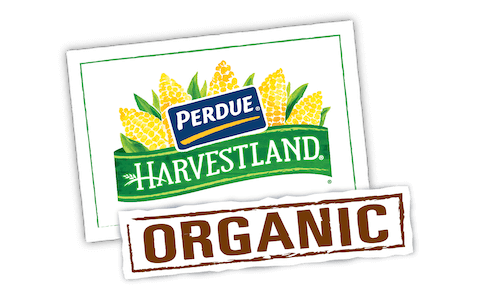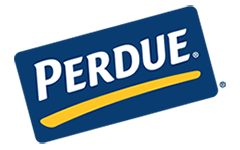 Made With:
PERDUE® PERFECT PORTIONS® Boneless Skinless Chicken Breasts (1.5 lbs.)
PREP TIME: 30min COOK TIME: 10min
Serves 4


Ingredients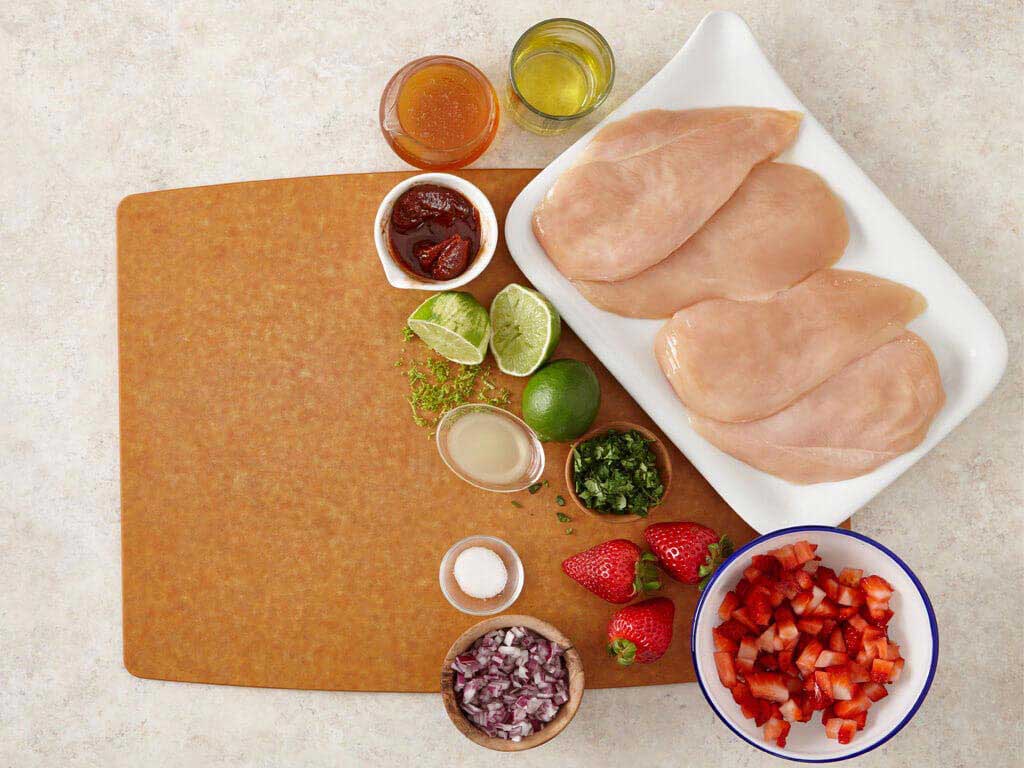 4 tbsp. Olive Oil, divided
2 Limes, zested and juiced
1 (7 oz.) can Chipotle Pepper in Adobo Sauce, chopped
2 tbsp. Adobo Sauce from can
2 cups Strawberries, diced
1/3 cup Red Onion, finely diced
2 tbsp. Cilantro, chopped
Step 1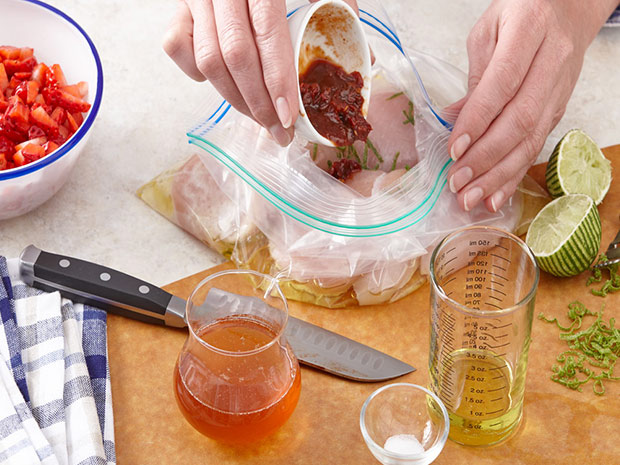 Marinate
In a resealable plastic bag, combine the chicken breasts, 3 tbsp. olive oil, 1 lime zest and juice, chipotle pepper, GOYA® Adobo sauce and 1/4 tsp. salt. Toss to coat, and refrigerate for 30 minutes up to 4 hours.

TIP
TIP: If using frozen boneless chicken breast, thaw chicken prior to marinating. The 2 tbsp of Adobe sauce is taken from the can of Chipotle peppers in Adobe Sauce.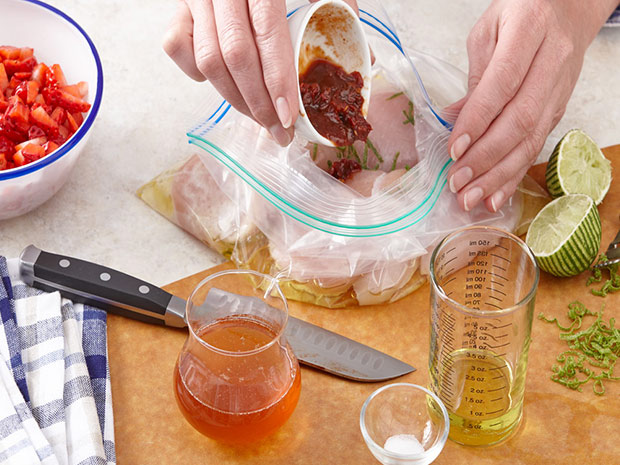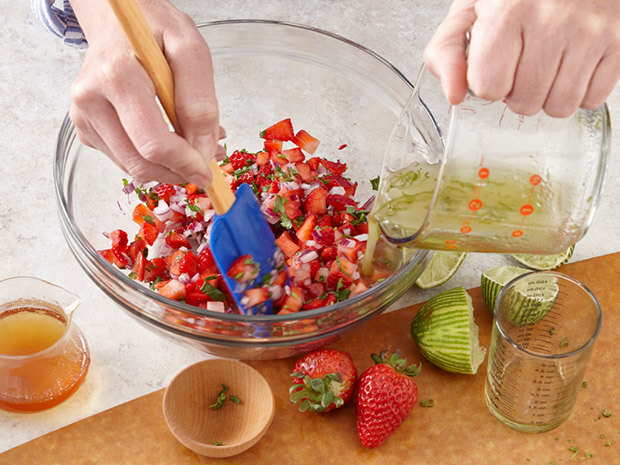 Step 2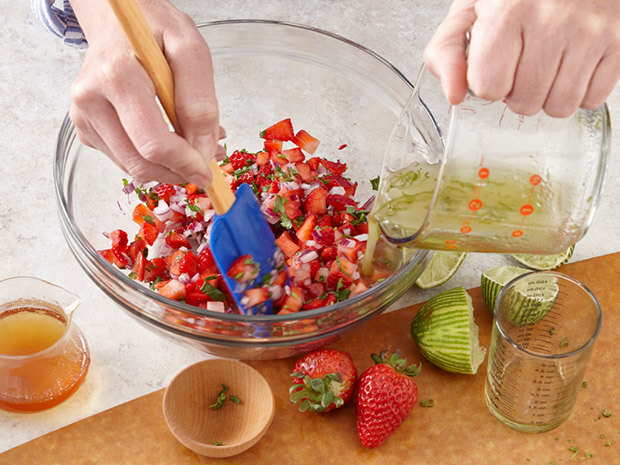 Combine
In a bowl, combine the diced strawberries, red onion and cilantro to make salsa. In a small bowl, stir together the remaining 1 tbsp. olive oil, lime zest and juice, 1/4 tsp. salt and honey. Pour over strawberry salsa and toss to combine. Cover and chill until ready to serve.
Step 3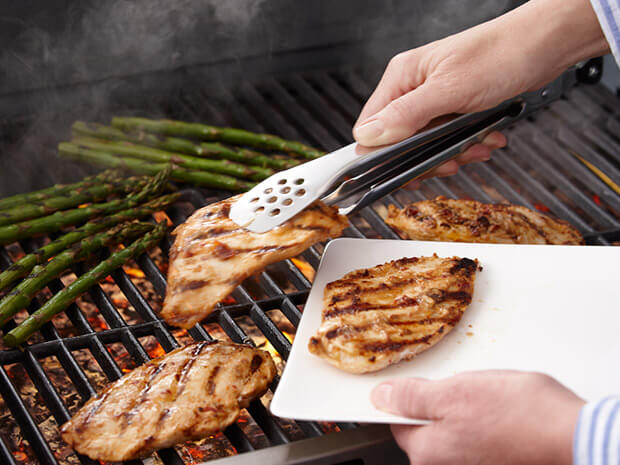 Grill
Heat a lightly greased grill or grill pan to medium-high heat. Remove chicken breasts from the marinade and discard the marinade bag. Grill the chicken breasts for 4 to 5 minutes on each side. Chicken is done when it feels firm to the touch and a meat thermometer inserted in the center reaches 170°F. Remove the chicken from the grill and let rest for 2 to 3 minutes before serving.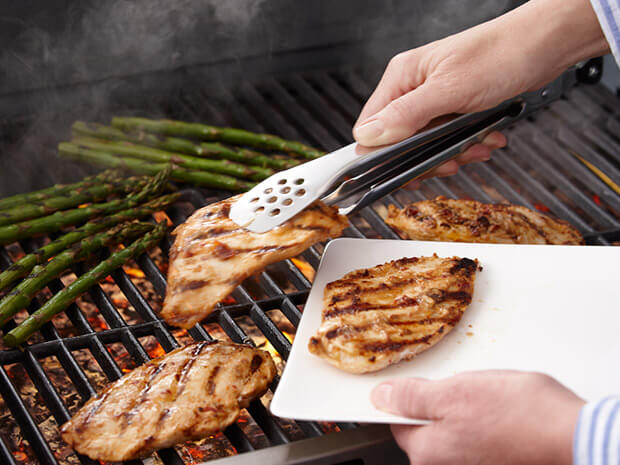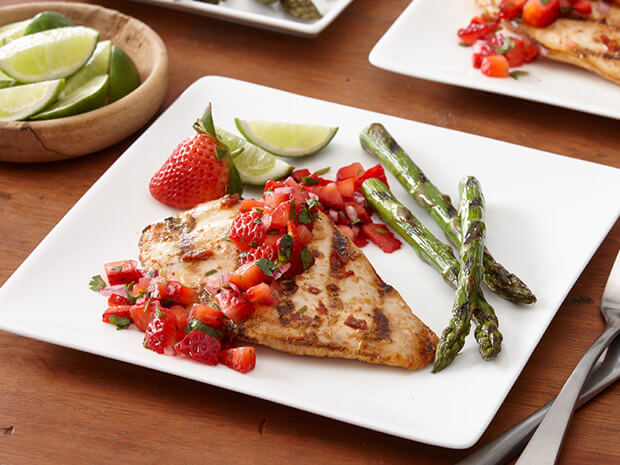 Step 4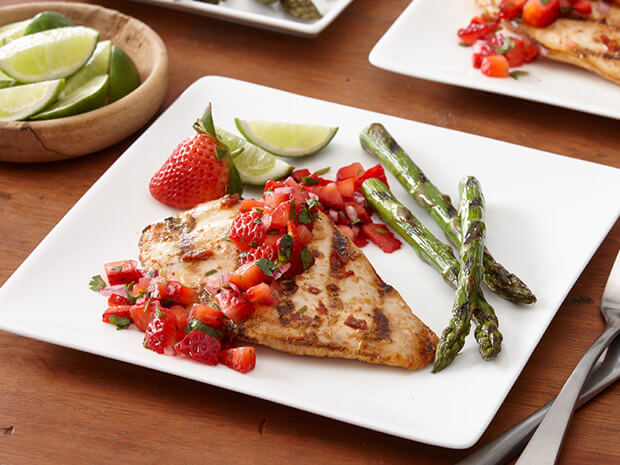 Serve
Place a grilled chicken breast on a plate and top with strawberry salsa. Serve with grilled asparagus and extra lime wedges on the side.

TIP
TIP: Make a double batch of strawberry salsa and serve with tortilla chips.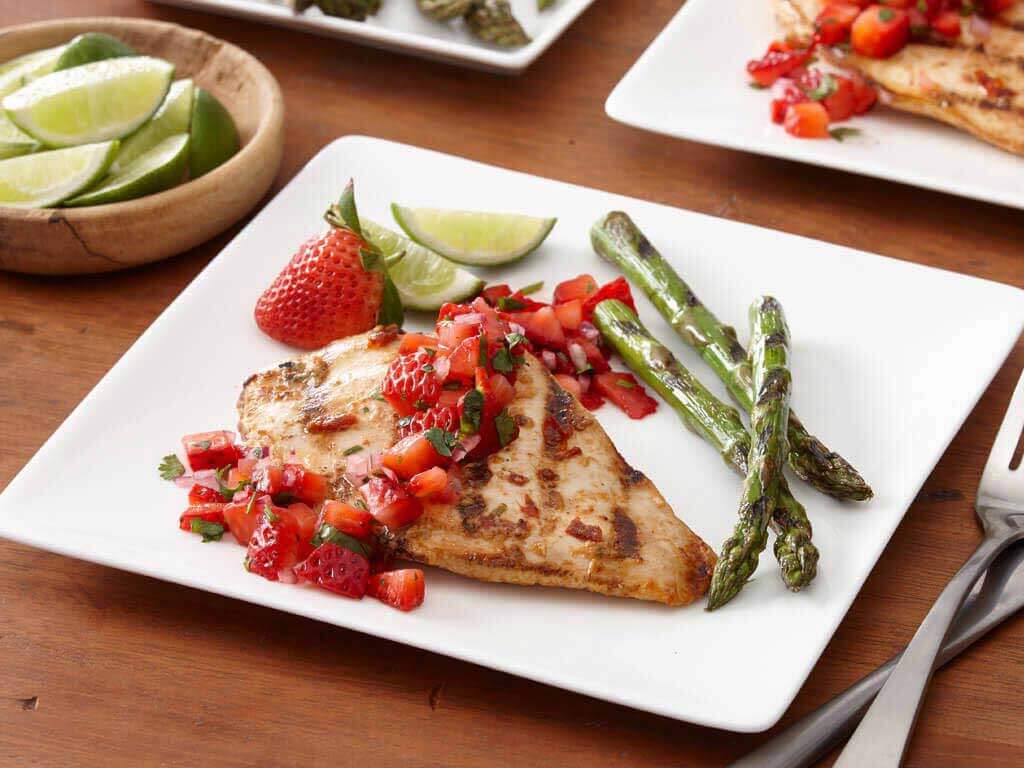 Chipotle Lime Grilled Chicken with Strawberry Salsa
Add Your Comment