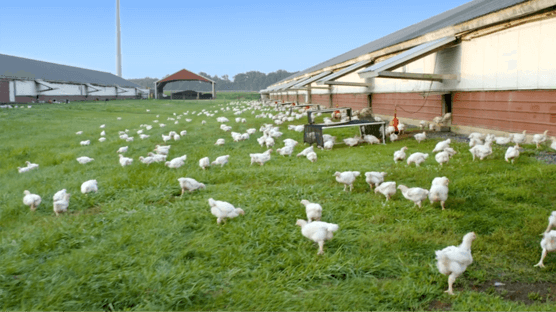 We give our
chickens room

to roam outdoors.

PERDUE® HARVESTLAND® Free Range chickens are raised on farms with the freedom and space to move around. We believe that chickens should be able to act like chickens and enjoy fresh air and sunshine when they want to go outside.

Learn more about our free range practices.

We take extra steps
so you can feel good about what you feed
your family.
No hormones or steroids added*
Hatched, raised and harvested in the USA
*Federal regulations prohibit the use of hormones or steroids in poultry.