Chicken
with Delicious
Veggie
Nutrition
You Don't
Have to Sneak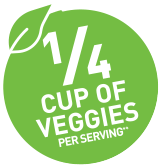 We're Taking
Vegetable- and
Plant-Based
Protein
and Making
Kid-Friendly
Eats.
PERDUE® CHICKEN PLUS®
There's more than just good taste.
¼ cup of chickpeas and cauliflower per serving
9 grams of protein per serving
Good source of fiber
100% all-natural ingredients*
No antibiotics ever Learn More
Available in nuggets and tenders
*MINIMALLY PROCESSED. NO ARTIFICIAL INGREDIENTS EXCEPT FOR TEXTURED WHEAT PROTEIN.