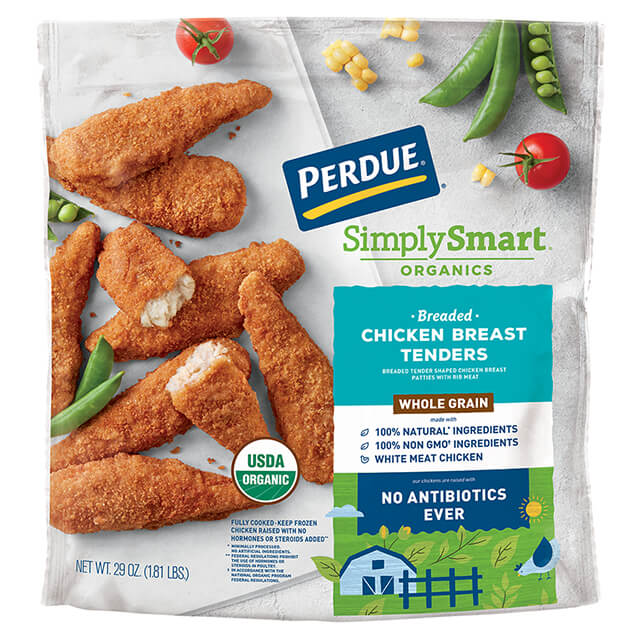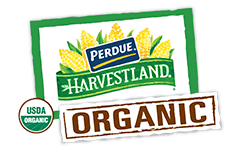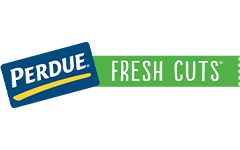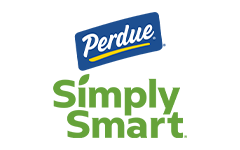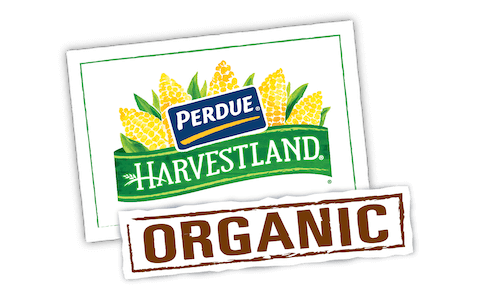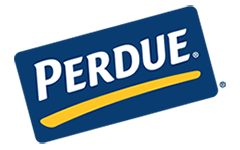 Made With:
PERDUE® SIMPLY SMART® ORGANICS Whole Grain Chicken Breast Tenders (29 oz.)
PREP TIME: 15 min COOK TIME: 20min
Serves 4


Ingredients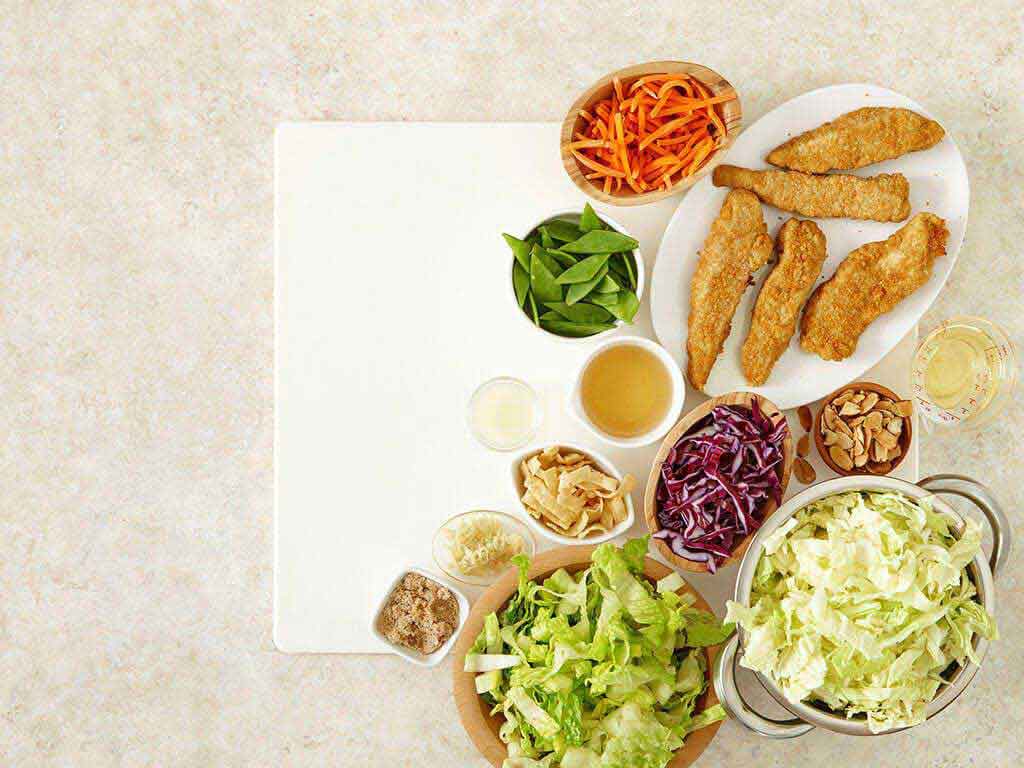 2 tbsp. (about 1/2 lime) lime juice
2 tsp. fresh ginger, grated
2 cups napa cabbage, roughly chopped
2 cups romaine lettuce, roughly chopped
1/2 cup red cabbage, shredded
1/2 cup carrots, shredded
1/2 cup snow peas, cut in half
1/4 cup toasted sliced almonds
1/4 cup wonton strip salad topping
Step 1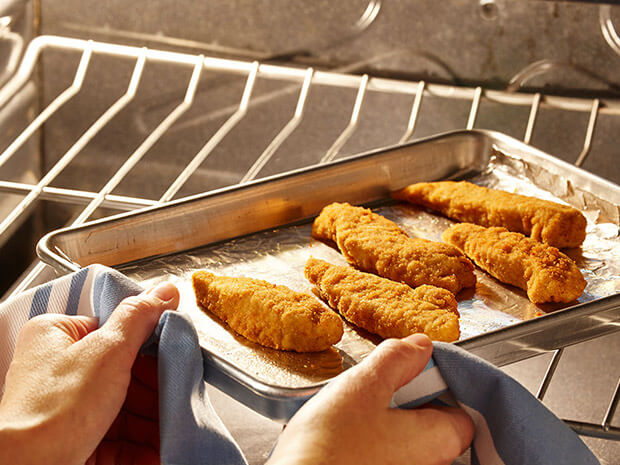 Bake
Preheat your oven to 425°F. Spray a baking sheet with cooking spray. Place the chicken strips in a single layer on the baking sheet. Bake the chicken on the middle oven rack for 16 to 17 minutes or until heated through. Turn the chicken halfway through the heating time. Let it stand for 1 to 2 minutes before serving. Chop the strips into 4 to 6 chunks.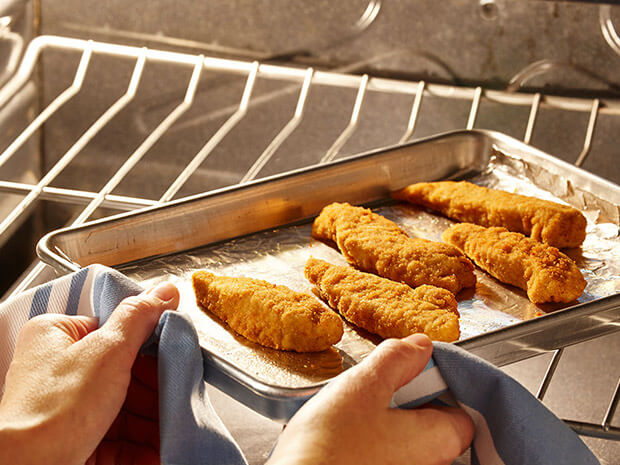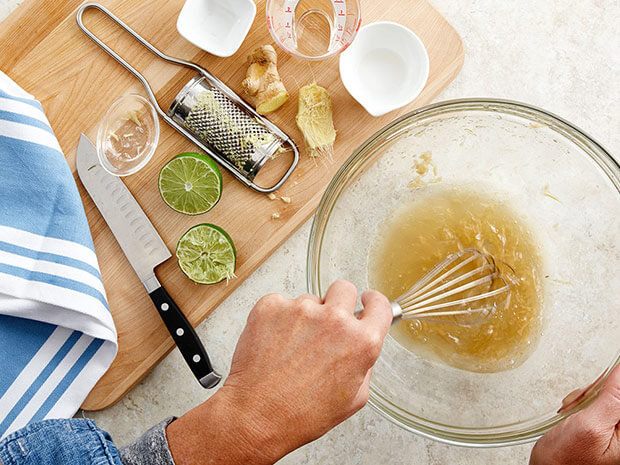 Step 2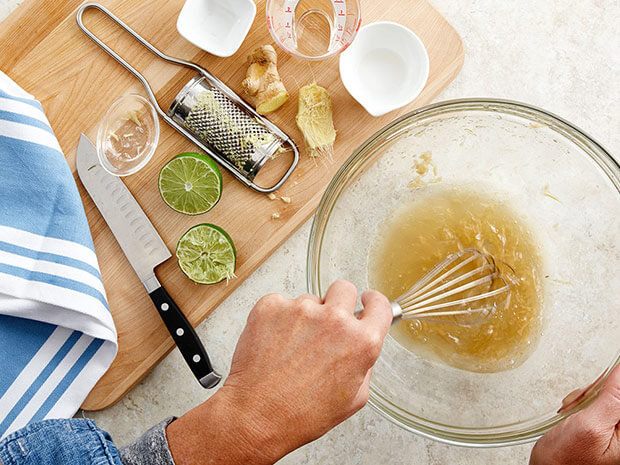 Whisk
In a large bowl, whisk together the vegetable oil, rice vinegar, lime juice, brown sugar and ginger. Whisk until the sugar dissolves, then set the dressing aside.
Step 3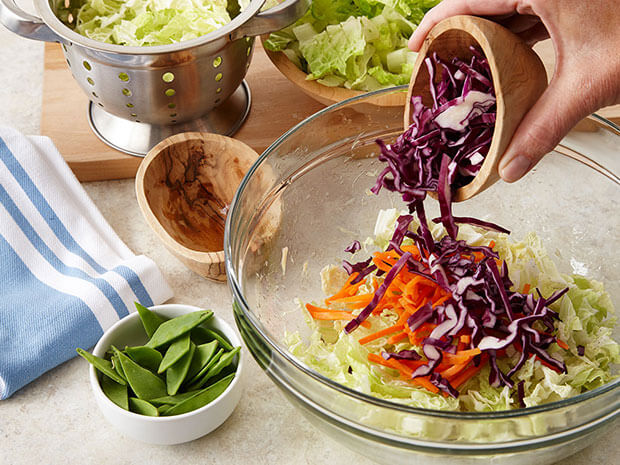 Toss
Into the bowl, add the Napa cabbage, romaine lettuce, red cabbage, carrots and snow peas. Toss the salad with the rice vinegar dressing.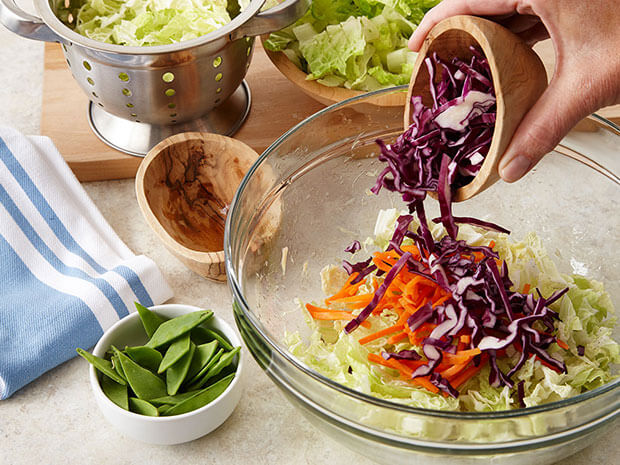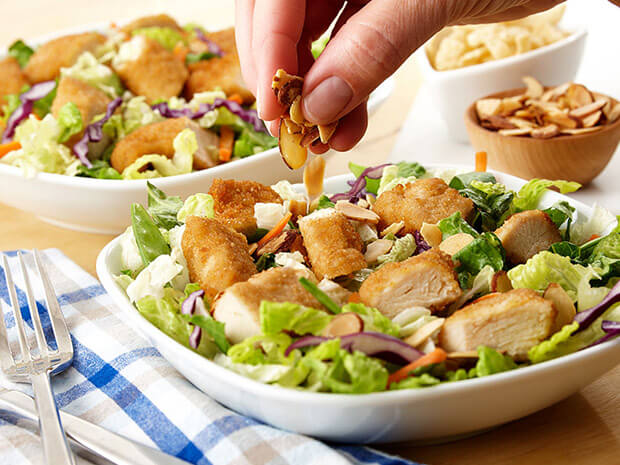 Step 4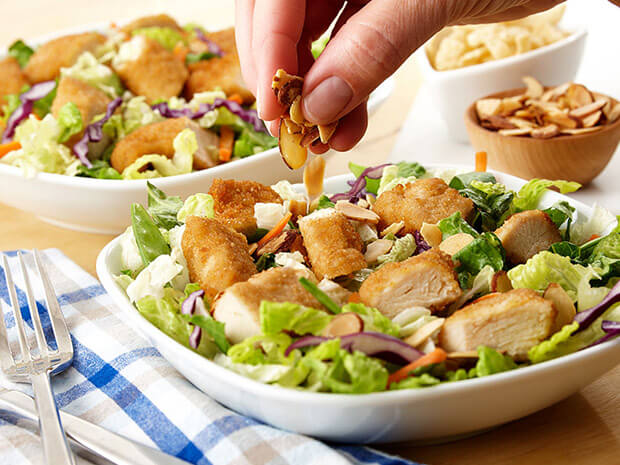 Serve
Divide the salad among 4 plates. Top with the chicken chunks, sprinkle with the toasted sliced almonds and wonton strips, and serve.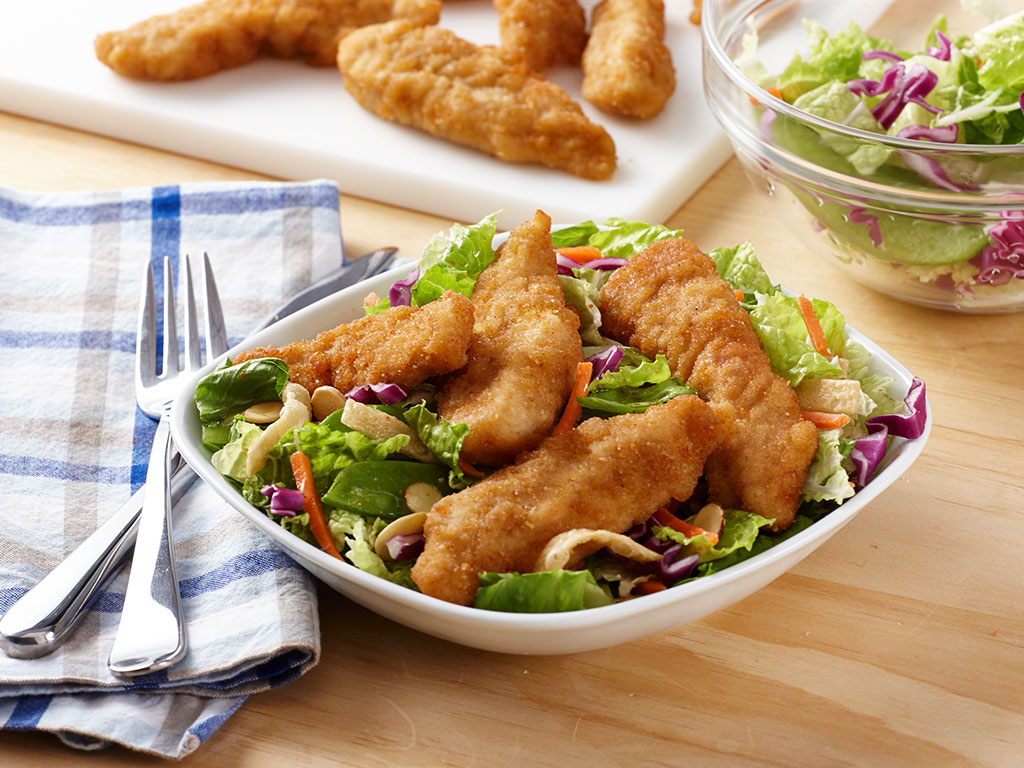 Asian Chicken Salad
Add Your Comment