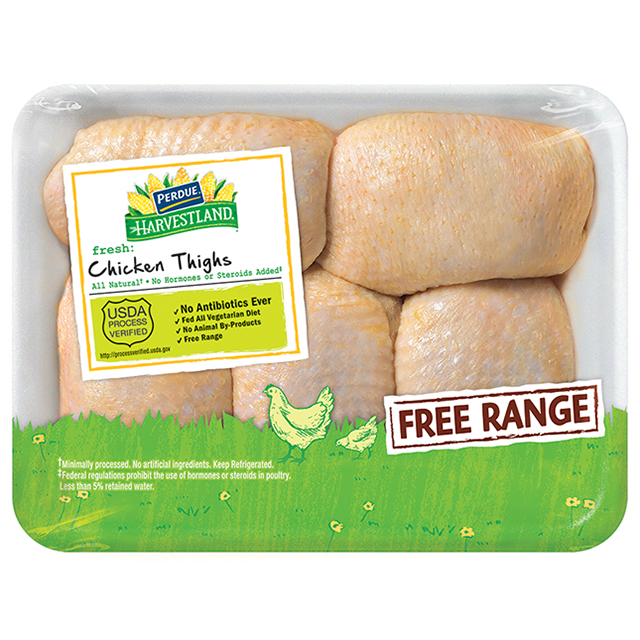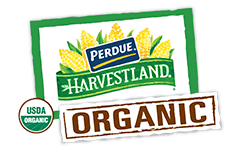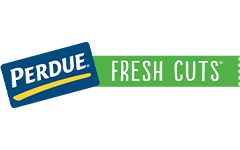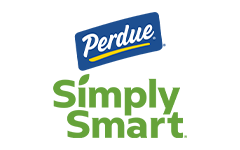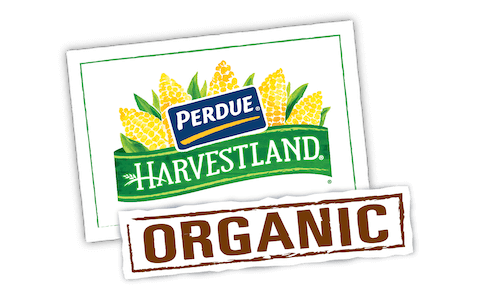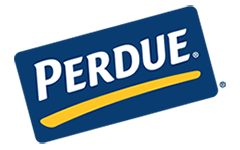 Made With:
PERDUE® HARVESTLAND® Free Range Chicken Thighs
PREP TIME: 10min COOK TIME: 35min
Serves 4


Ingredients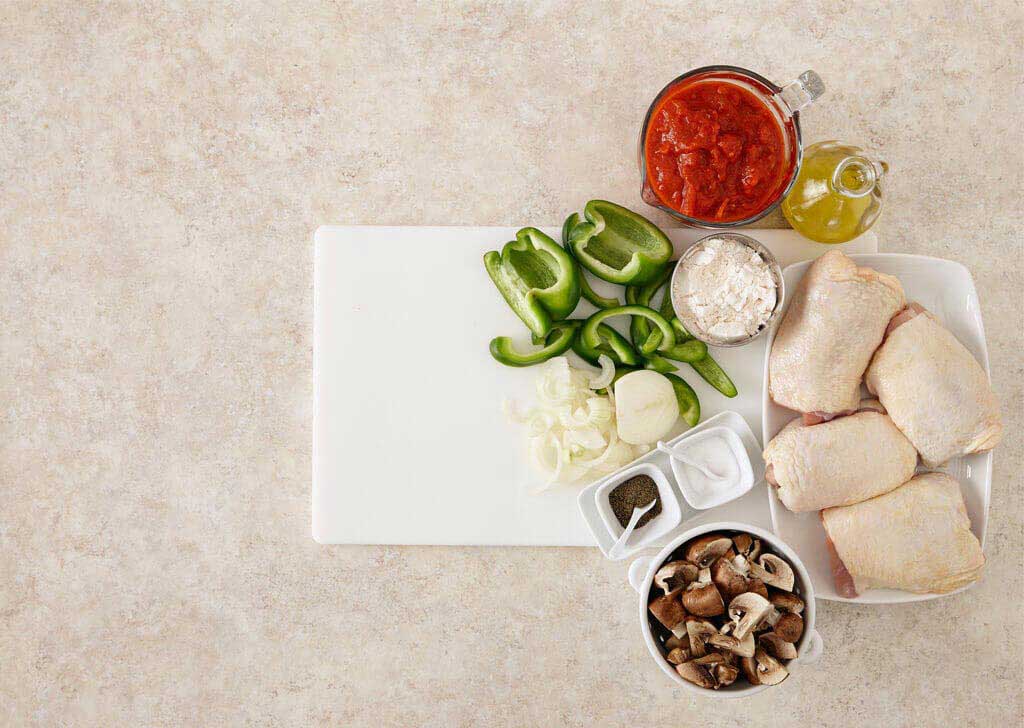 1/4 tsp. ground black pepper
1/2 cup all-purpose flour
8 oz. cremini mushrooms, quartered
1 medium green pepper, sliced
1 jar (24-ounce) chunky spaghetti sauce
Step 1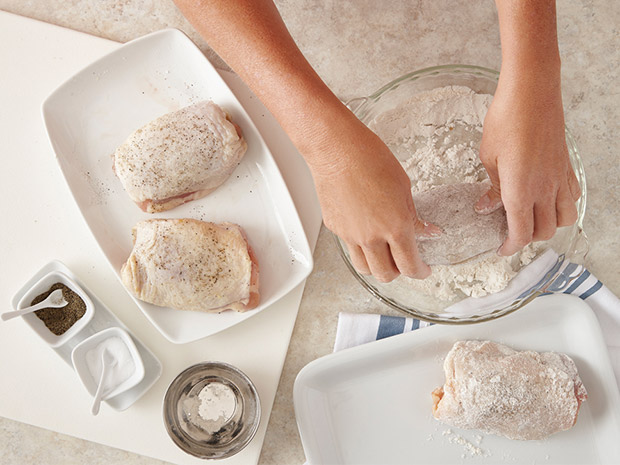 Season
Season the chicken thighs with salt and pepper. Dredge in the flour and pat to removes the excess.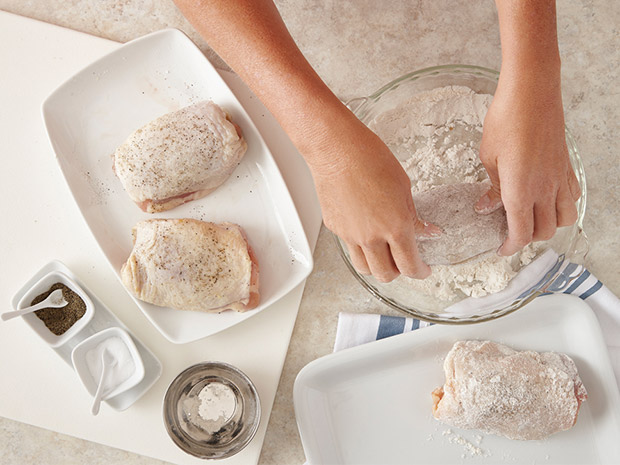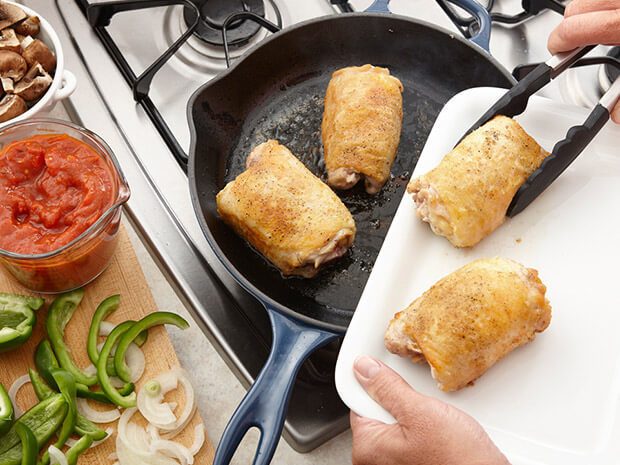 Step 2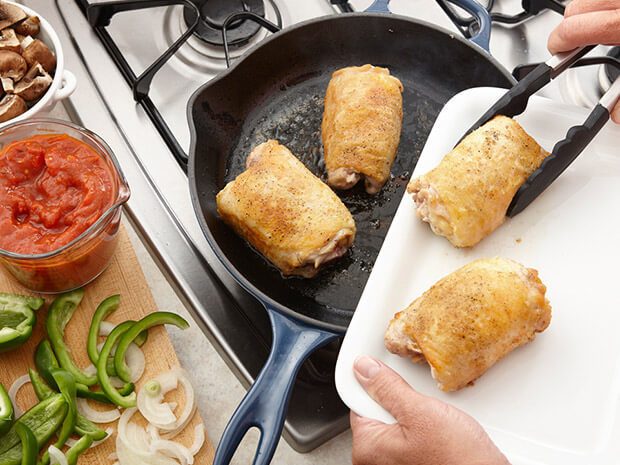 Sear
In a large heavy skillet, heat the olive oil over medium-high heat. Add the chicken thighs to the pan and sauté until brown all over, about 5 minutes per side. Transfer the chicken to a plate and set aside.
Step 3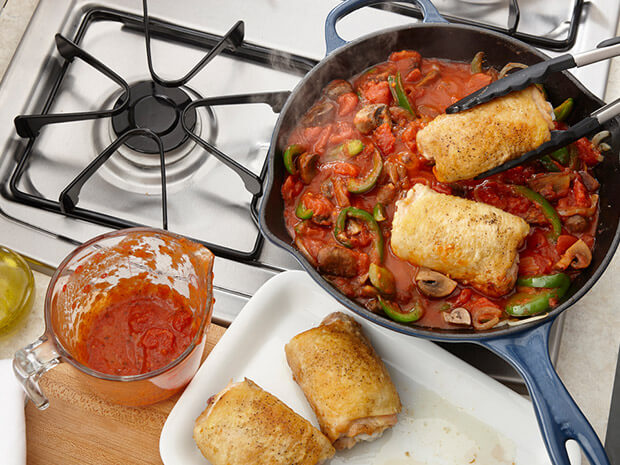 Simmer
In the same skillet, add the mushrooms and sauté until browned, stirring occasionally, 2 to 3 minutes. Add the peppers and onions, and sauté for 2 to 3 minutes. Add the spaghetti sauce and mix well. Add back the chicken (with any juices). Simmer over medium-low heat until the chicken is cooked through, about 20 minutes. Chicken is done when it feels firm to the touch and a meat thermometer inserted in the center reaches 170°F.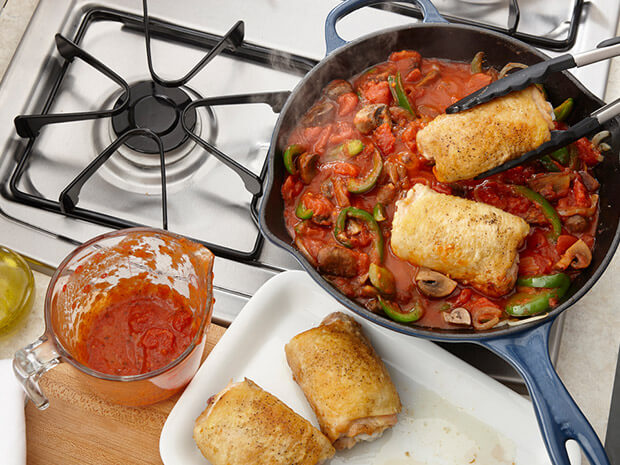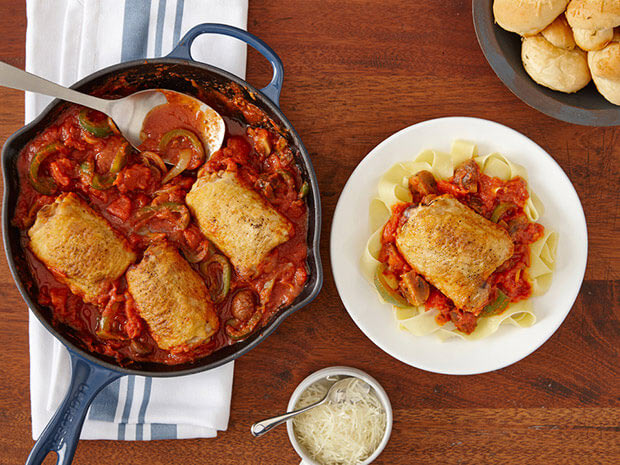 Step 4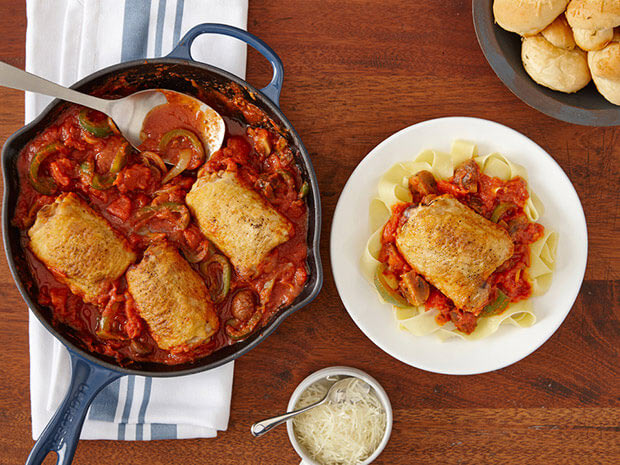 Serve
Transfer the chicken to a platter. Spoon the sauce over the chicken and serve. Chicken Cacciatore can be served with polenta, pasta, mashed potatoes or on its own with Italian bread!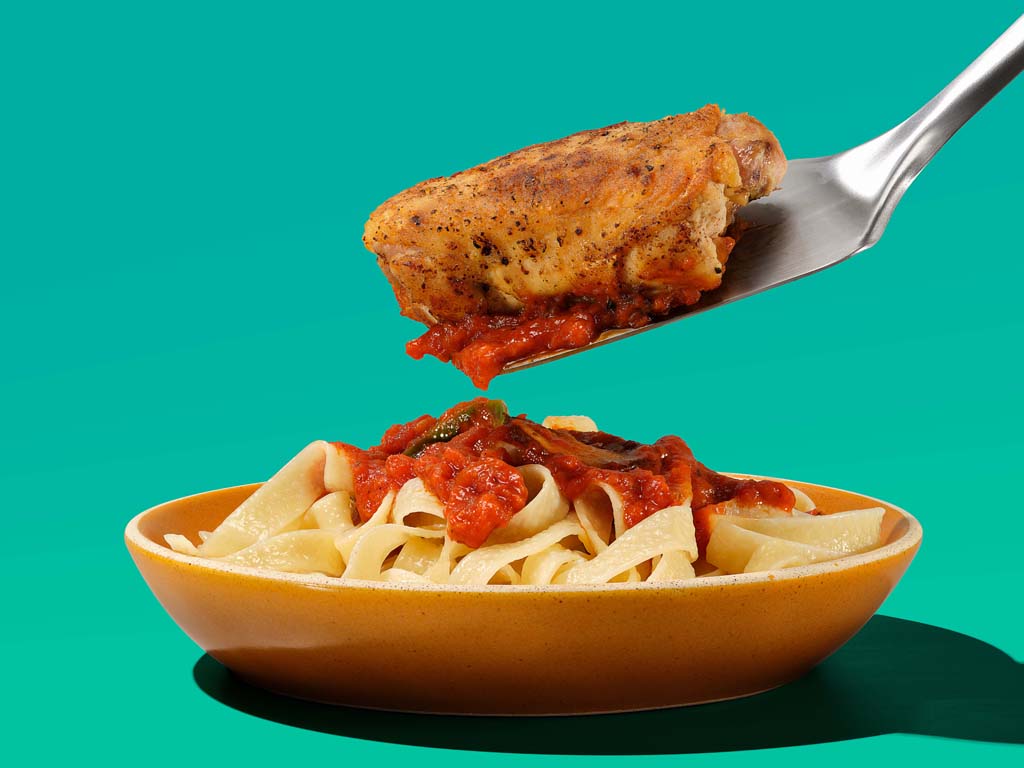 Braised Chicken Cacciatore
Add Your Comment