PREP TIME: 0min COOK TIME: 15min
Serves 4


Step 1
In a medium bowl, toss slaw mix, peas and pepper strips with 1/2 cup dressing; cover and let stand 15 minutes before serving.
Step 2
In another medium bowl toss remaining 1/4 cup salad dressing with grilled chicken breast strips and scallions to coat.
Step 3
For each serving, spoon 1 cup slaw mix on a plate and top with 1/2 cup dressed chicken strips. Sprinkle with sesame seeds or toasted almonds if desired.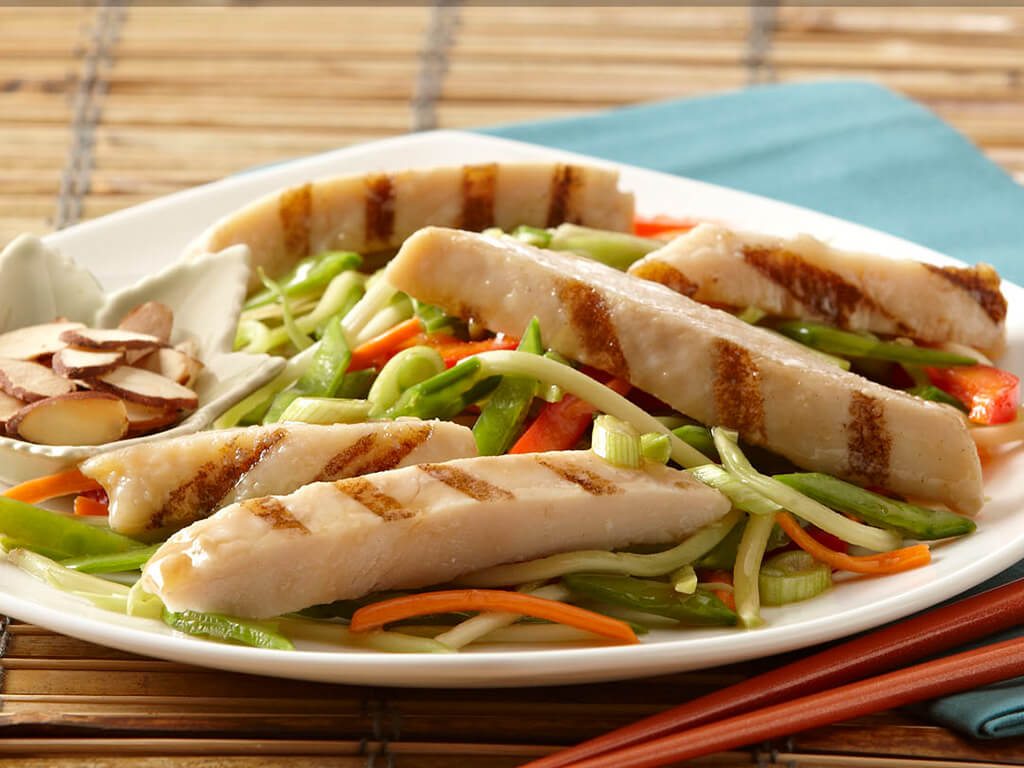 Chopstick Chicken Salad
Add Your Comment