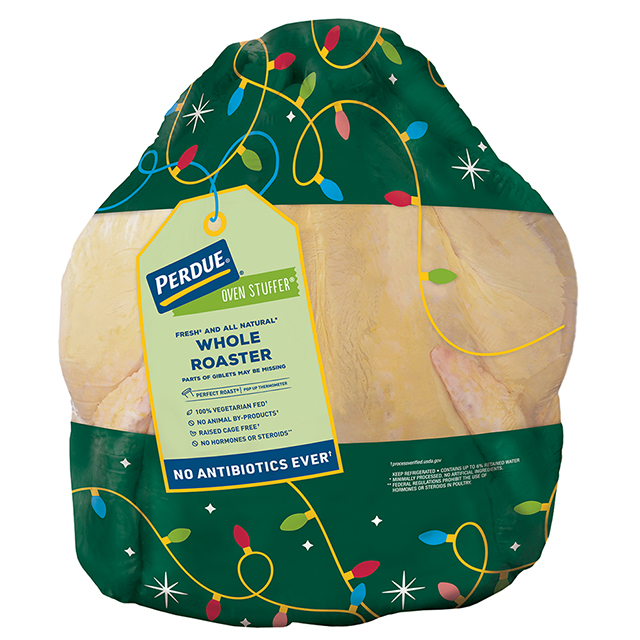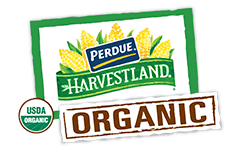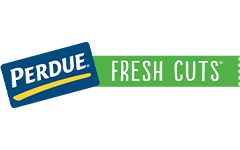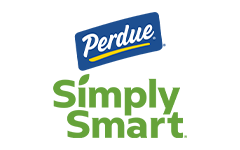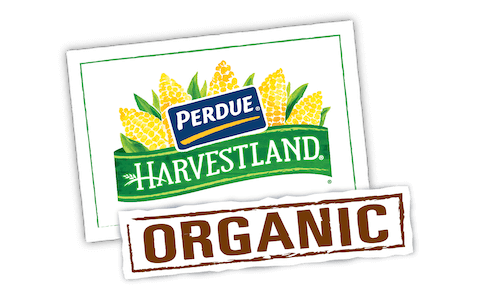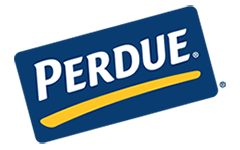 Made With:
PERDUE® OVEN STUFFER® Whole Chicken with Giblets
PREP TIME: 20min COOK TIME: 0min
Serves 4


Ingredients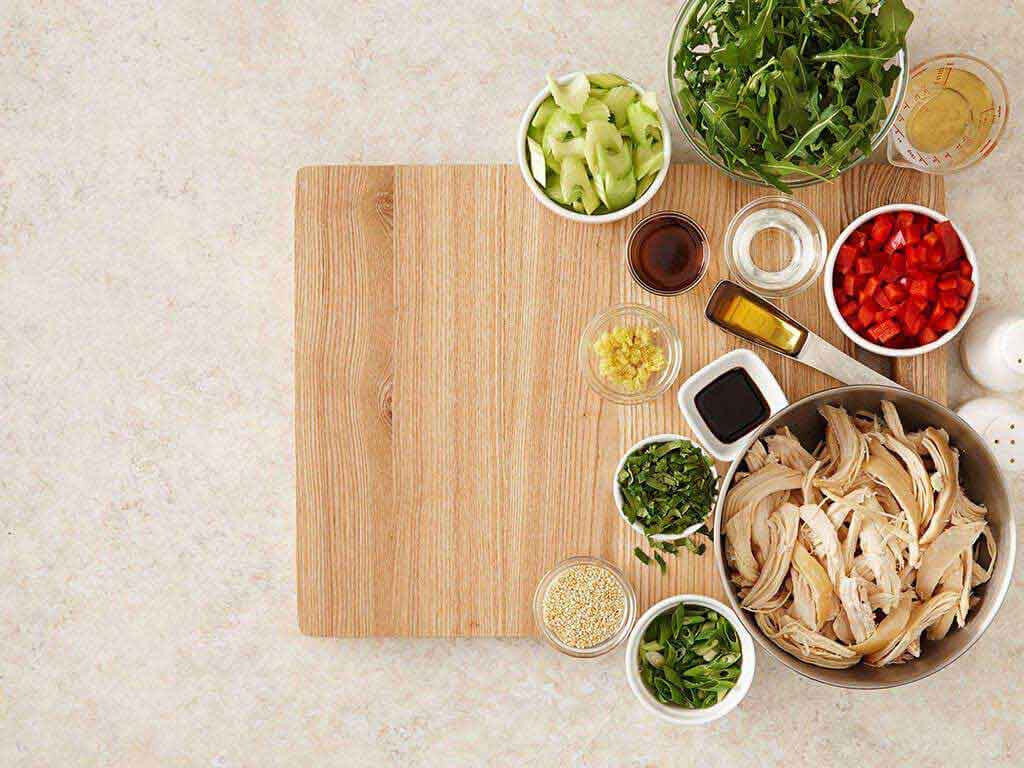 4 tbsp. rice wine vinegar
1 cup red bell pepper, diced
1/4 cup cilantro, chopped
2 tbsp. toasted sesame seeds, optional
Step 1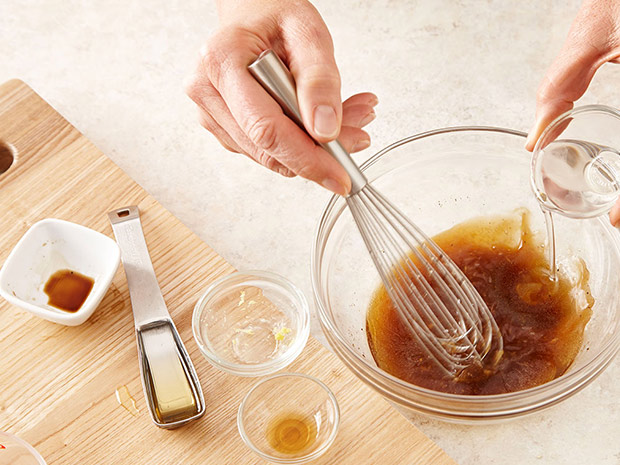 Whisk
Whisk together the rice wine vinegar, sesame oil, grated ginger, soy sauce, honey, salt and pepper. While whisking, drizzle in the vegetable oil. Set aside.

TIP
TIP: Soy Sauce contains wheat. Tamari sauce looks and tastes like soy sauce, but contains little or no wheat. Try tamari sauce for a wheat or gluten free alternative.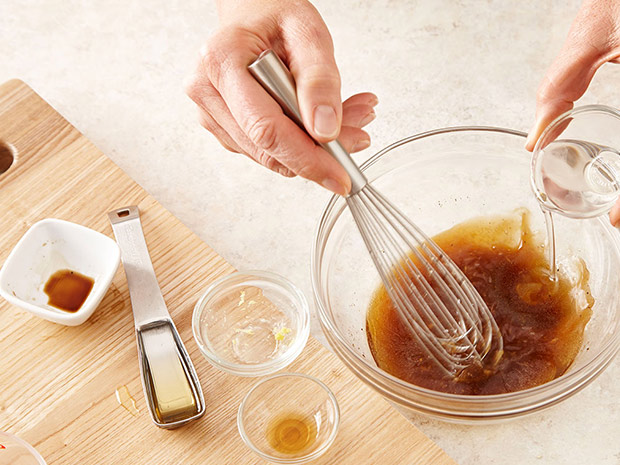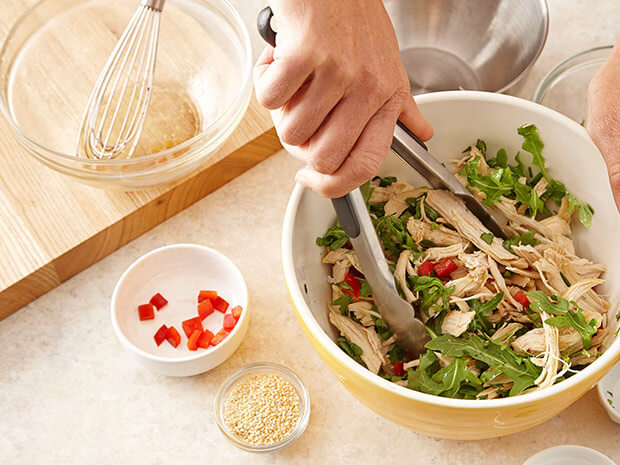 Step 2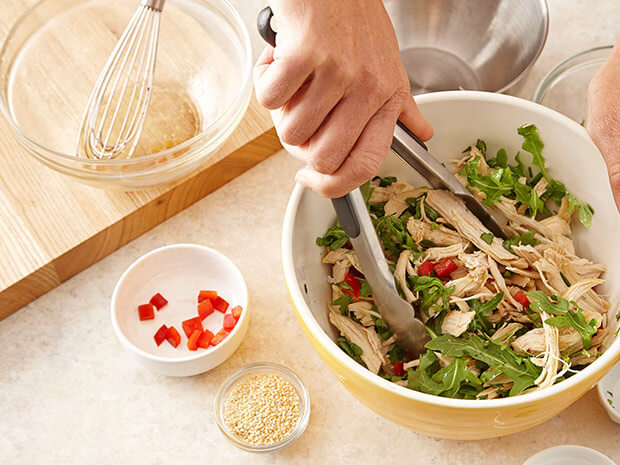 Toss
In a large bowl, toss together the shredded chicken, arugula, celery, red bell pepper, cilantro and scallions. Toss the chicken salad with the sesame ginger dressing.
Step 3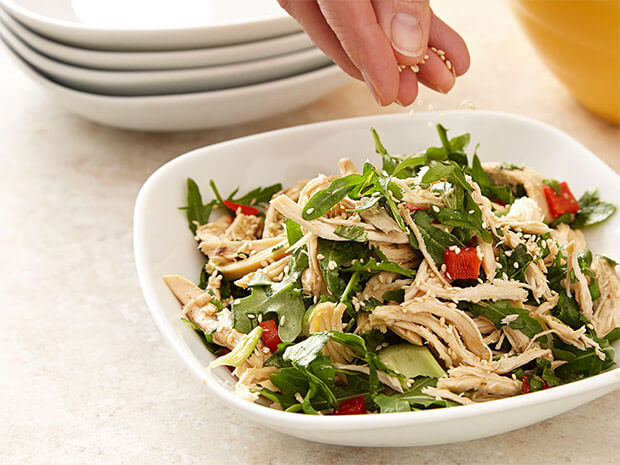 Serve
To serve, divide chicken salad between 4 plates. Sprinkle with sesame seeds and serve.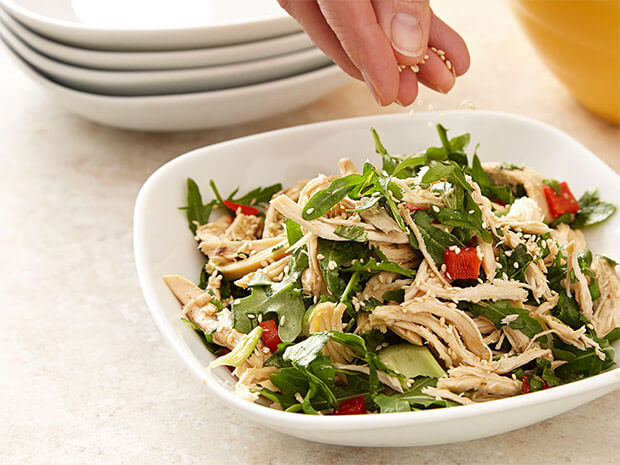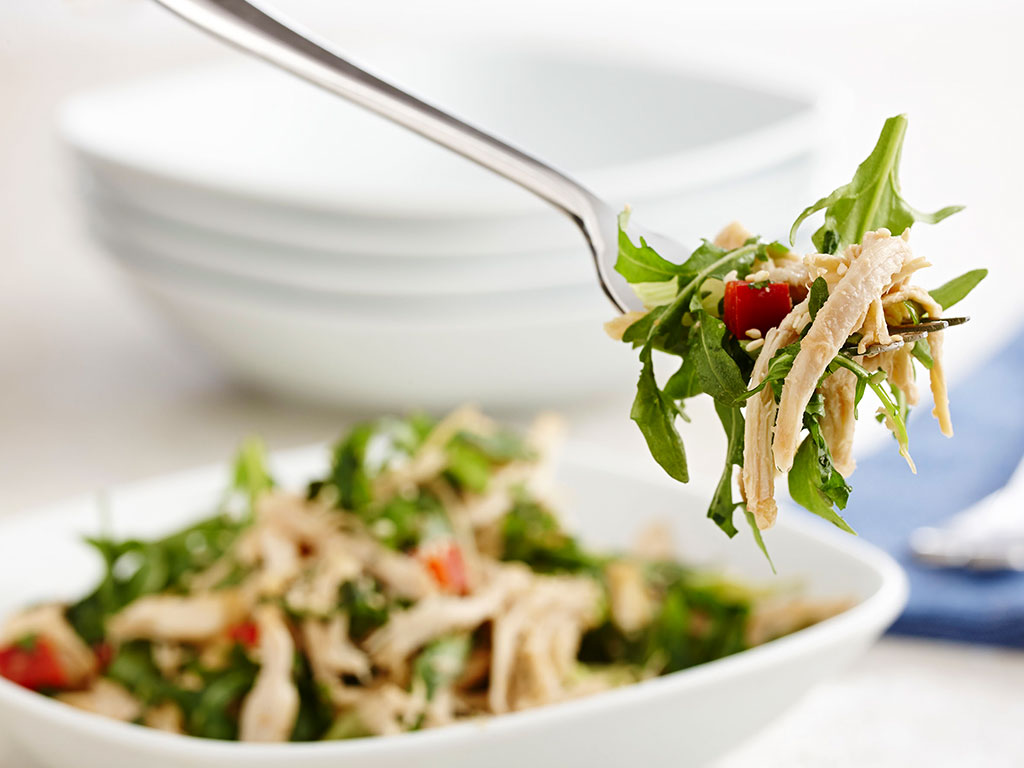 Sesame Ginger Chicken Salad
Add Your Comment