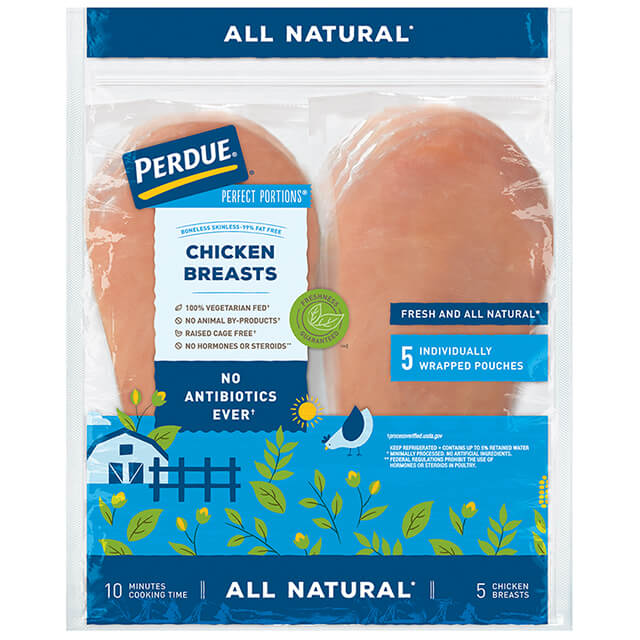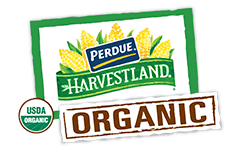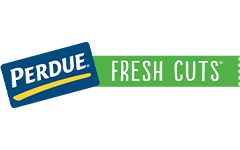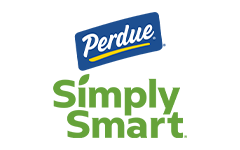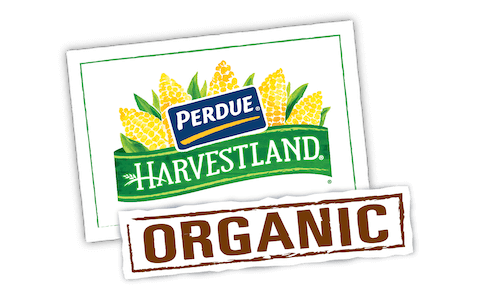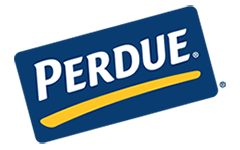 Made With:
PERDUE® PERFECT PORTIONS® Boneless Skinless Chicken Breast All Natural (1.5 lbs.)
PREP TIME: 10min COOK TIME: 10min
Serves 4


Ingredients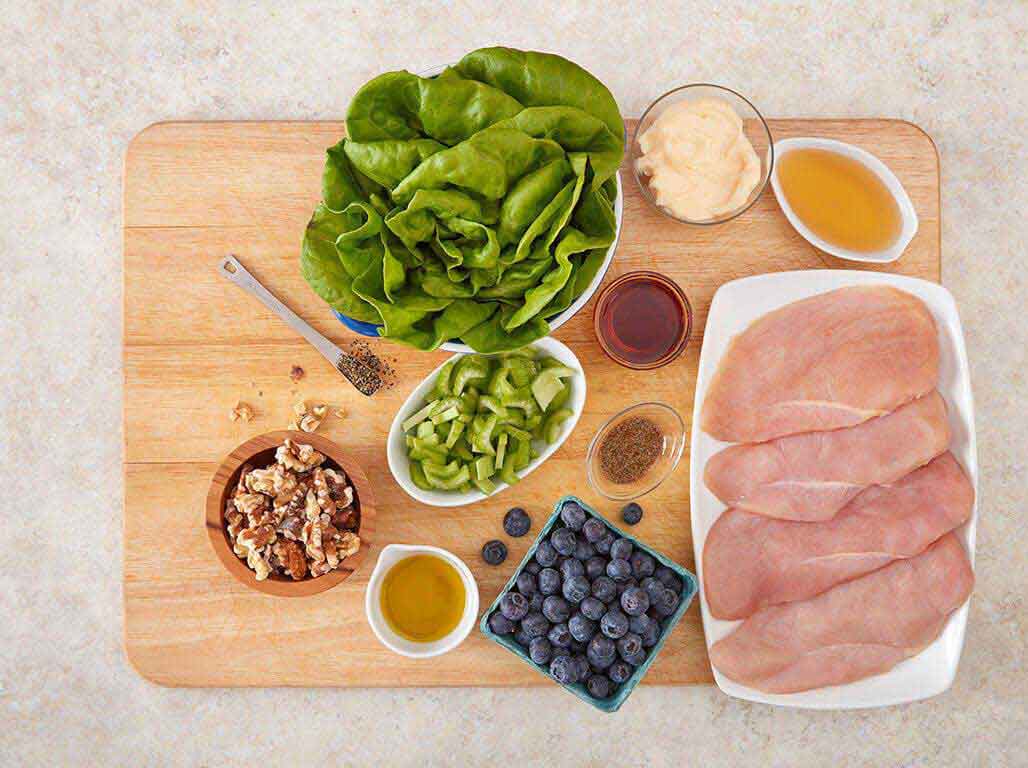 2 tbsp. olive oil, divided
3/4 tsp. celery salt, divided
2 tbsp. apple cider vinegar
1 (8 oz.) package blueberries
1 cup celery, sliced (about 2 stalks)
1 head Boston Bibb lettuce
Step 1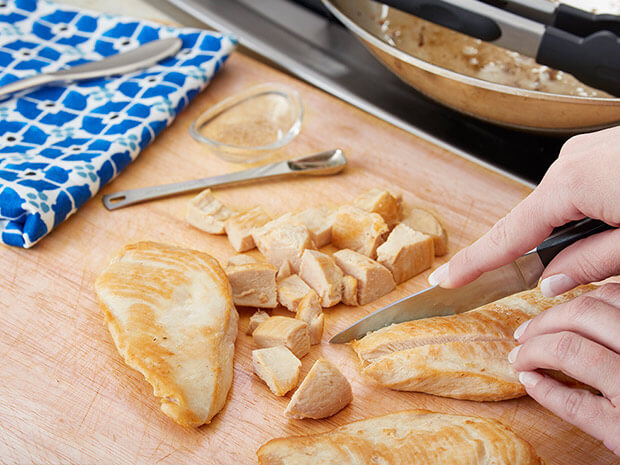 Sauté
In a medium skillet, heat 2 tablespoons of olive oil over medium heat. Season the chicken breasts with 1/2 teaspoon celery salt and 1/4 teaspoon black pepper. Sauté the chicken for 4 to 5 minutes on each side until done. Chicken is done when a meat thermometer inserted in the center reaches 170°F Transfer chicken to a cutting board to let rest. When chicken is cool enough to handle, chop into bite-sized pieces.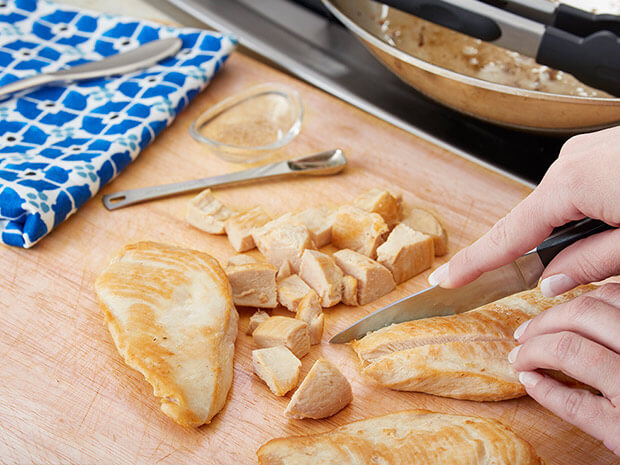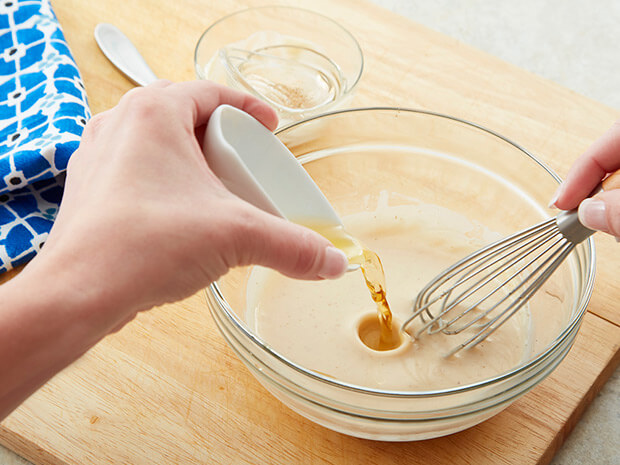 Step 2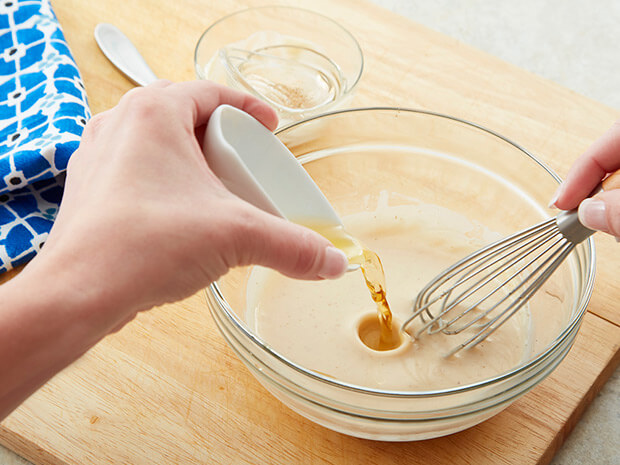 Whisk
In a large bowl, whisk together the mayonnaise, cider vinegar, maple syrup, and remaining 1/4 teaspoon celery salt until well combined.
Step 3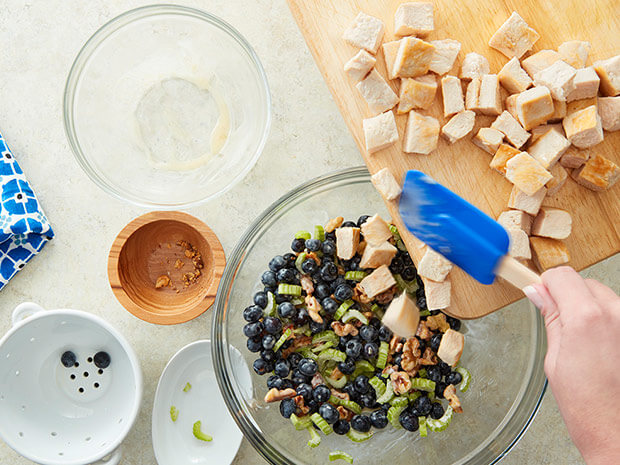 Mix
Mix the blueberries, celery, walnuts and chopped chicken into the creamy maple dressing and coat well. Chill until ready to serve.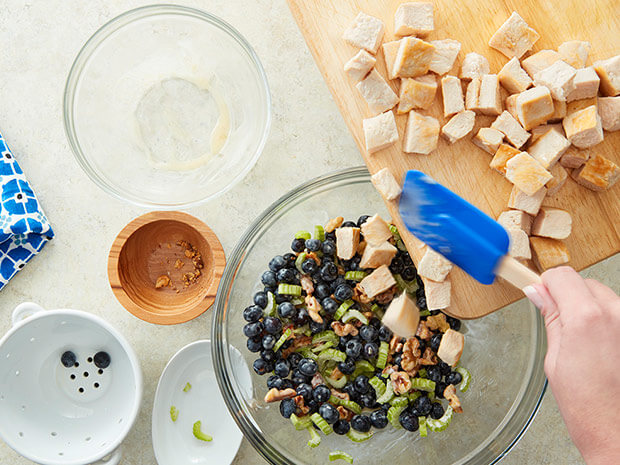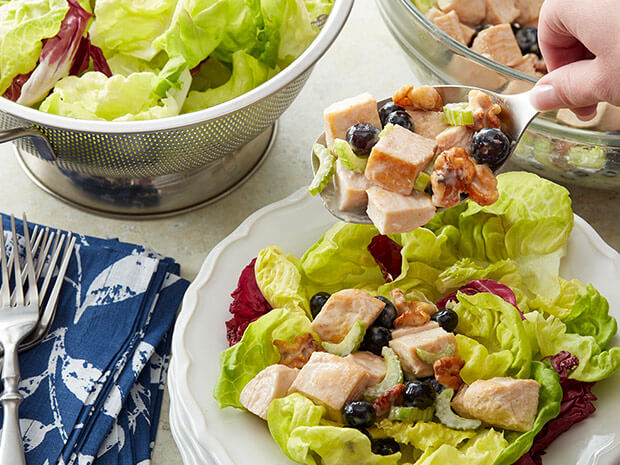 Step 4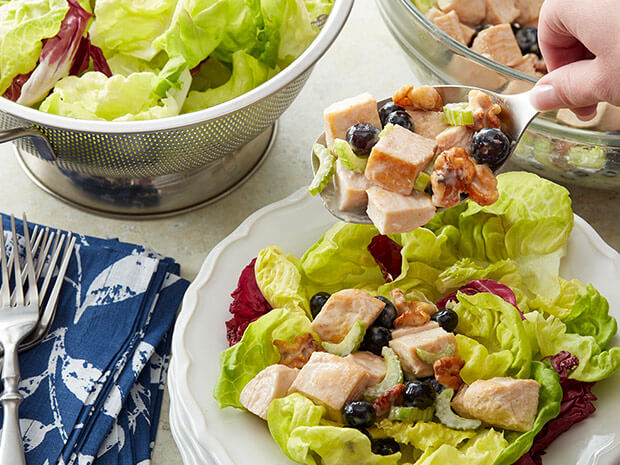 Serve
Divide the lettuce between 4 plates. Mound with chicken salad and serve.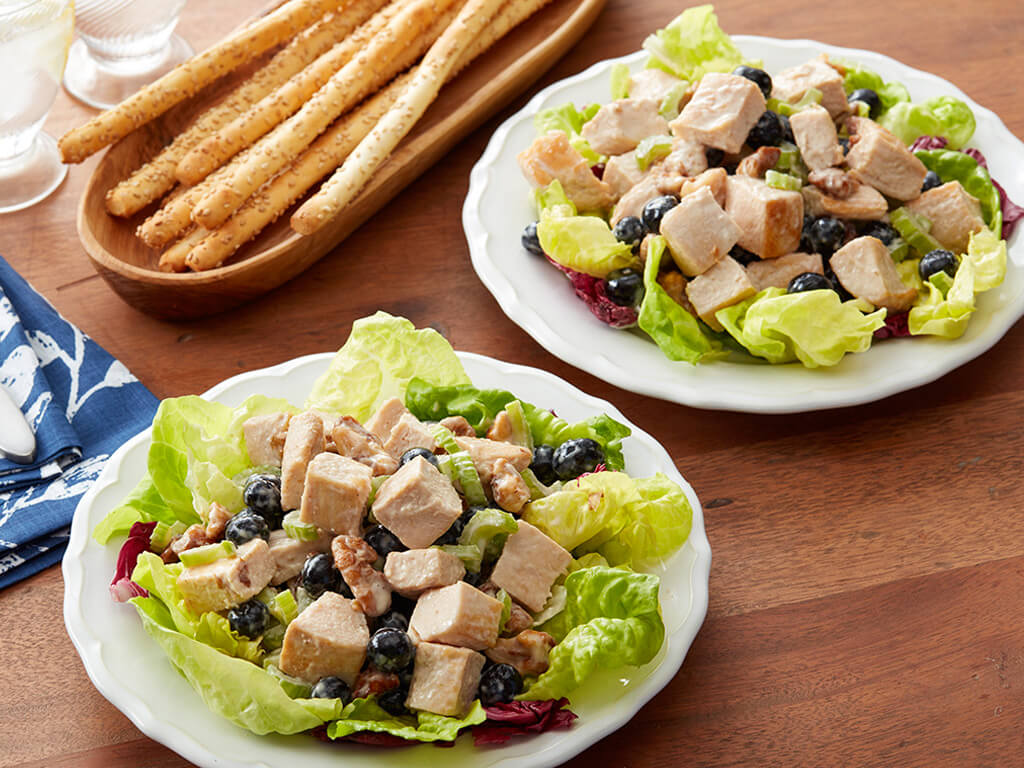 Creamy Maple Chicken and Blueberry Salad
Add Your Comment