In The Refrigerated Meat Case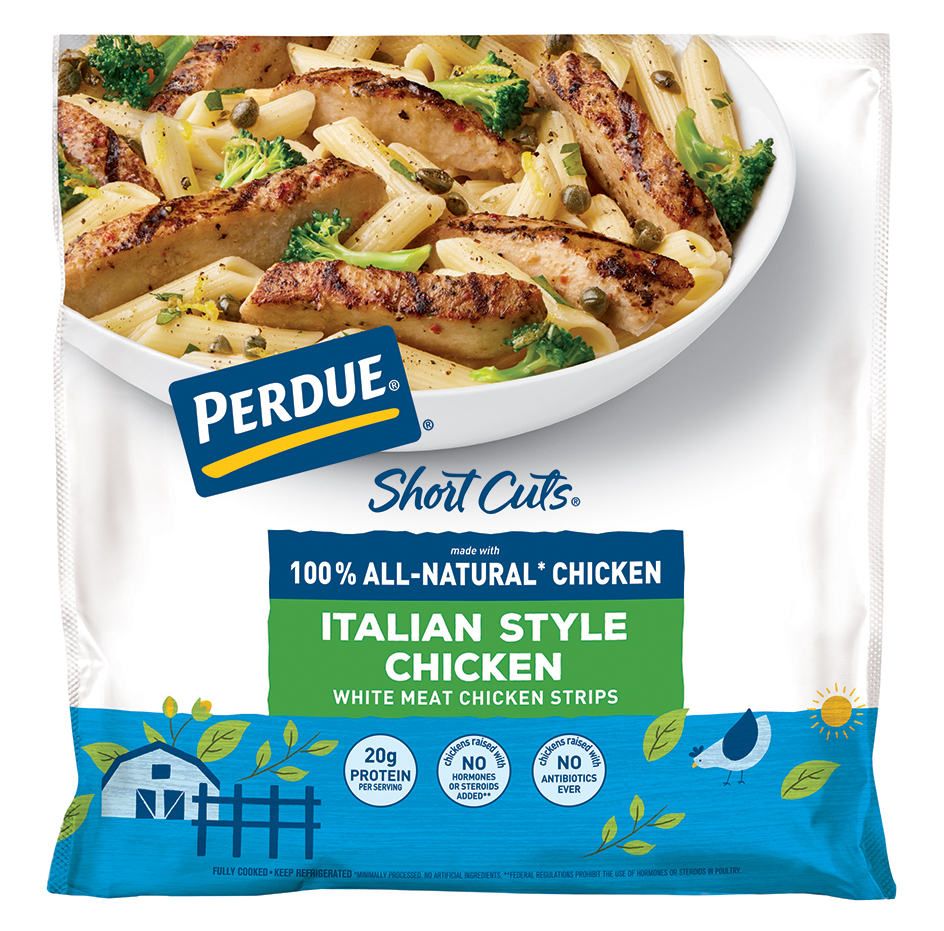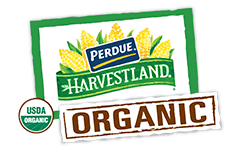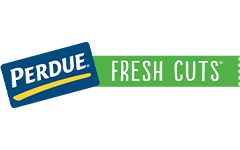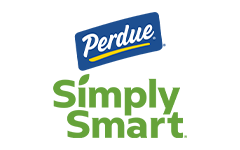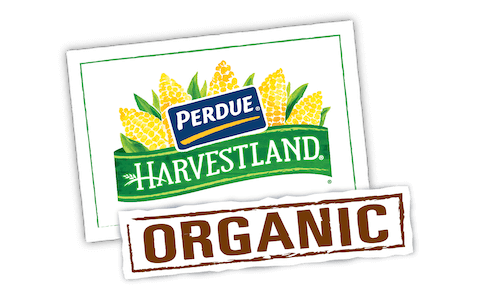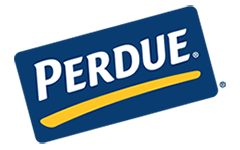 Made With:
PERDUE® SHORT CUTS® Italian Style Chicken Strips
PREP TIME: 10min COOK TIME: 10min
Serves 4


Ingredients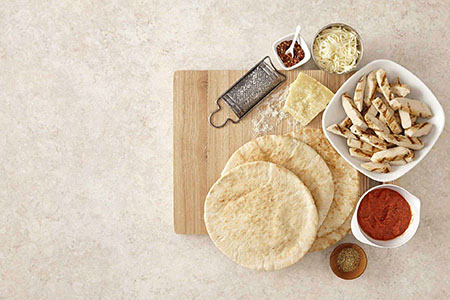 4 (6-inch) pita pocket breads
1/2 cup favorite prepared pizza sauce (or spaghetti sauce)
1 cup shredded low-fat mozzarella cheese (4 ounces)
Parmesan cheese for serving (optional)
Crushed red pepper for serving (optional)
Dried oregano for serving (optional)
Step 1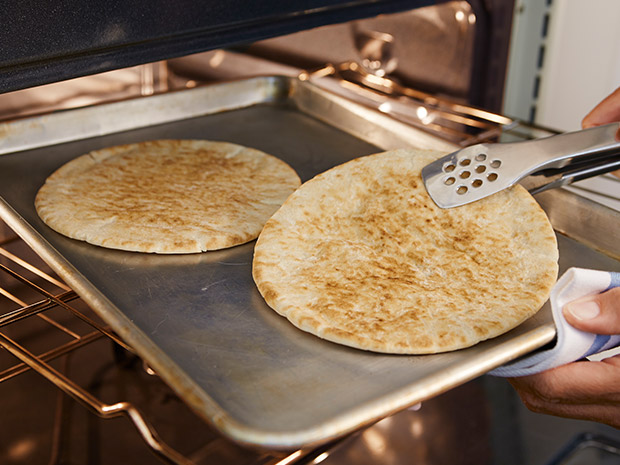 Toast
Preheat the oven on the broil setting. Arrange the pita breads on a cookie sheet. Place the cookie sheet under the broiler until the pitas are toasted on one side, about 1-2 minutes. Flip the pitas and broil on the other side, another 1-2 minutes. Remove the pitas from the oven.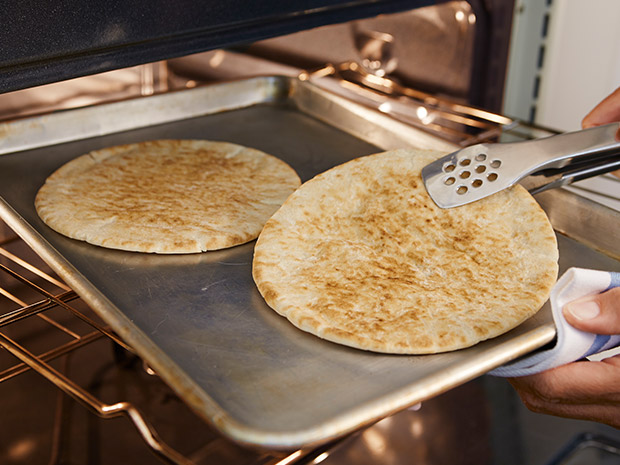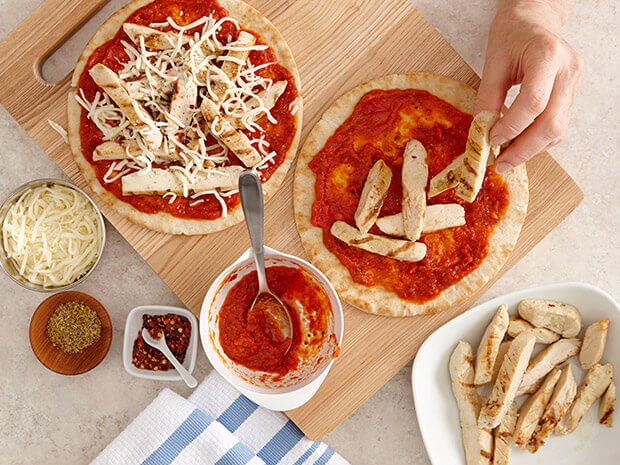 Step 2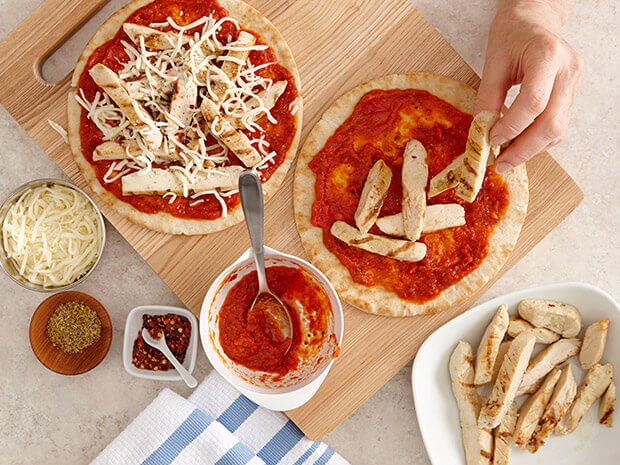 Spread
Spread each toasted pita with 2 tablespoons of pizza sauce. Top with chicken and sprinkle with mozzarella cheese.
Step 3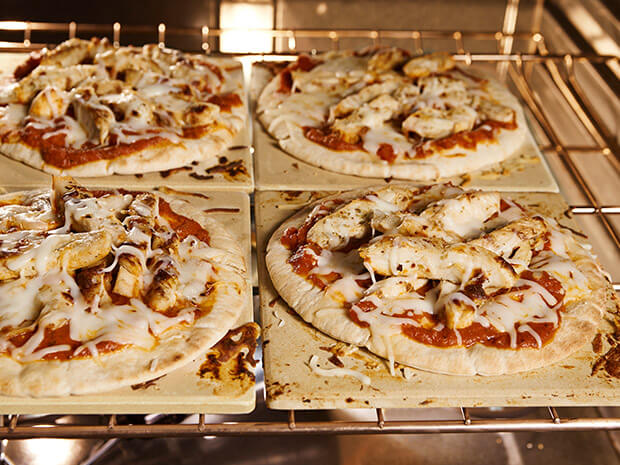 Broil
Place the pita pizzas back under the broiler. Broil for 2 minutes or until hot and the cheese is golden and bubbly. Remove them from the oven and cut into wedges.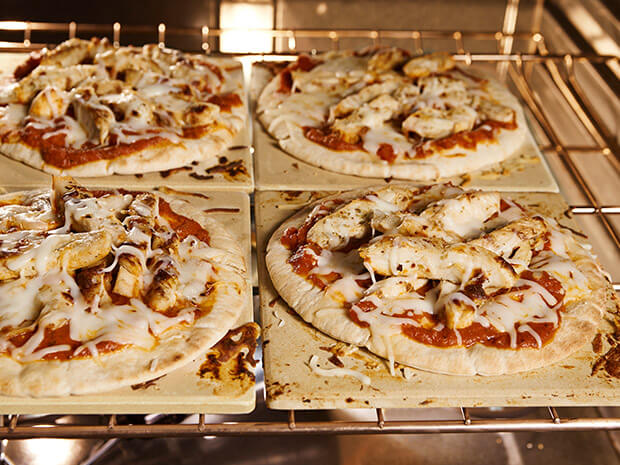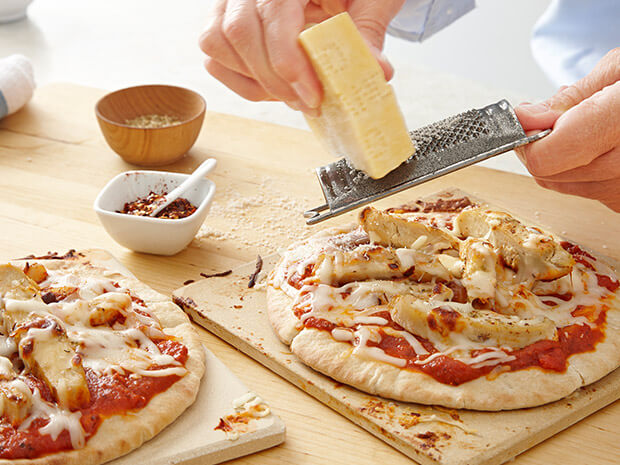 Step 4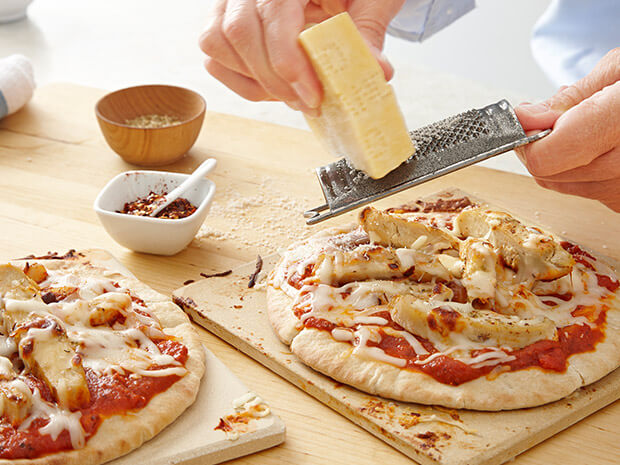 Serve
Serve warm with Parmesan cheese, crushed red pepper flakes and dried oregano, if desired.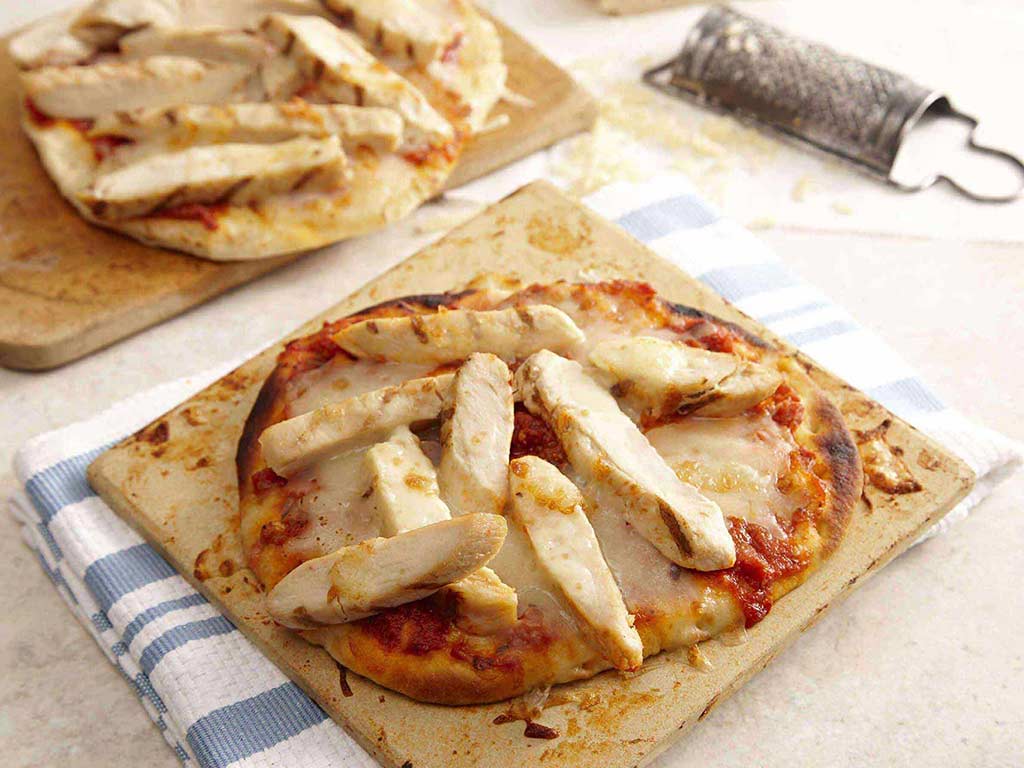 Chicken Marinara Pita Pizzas
Add Your Comment