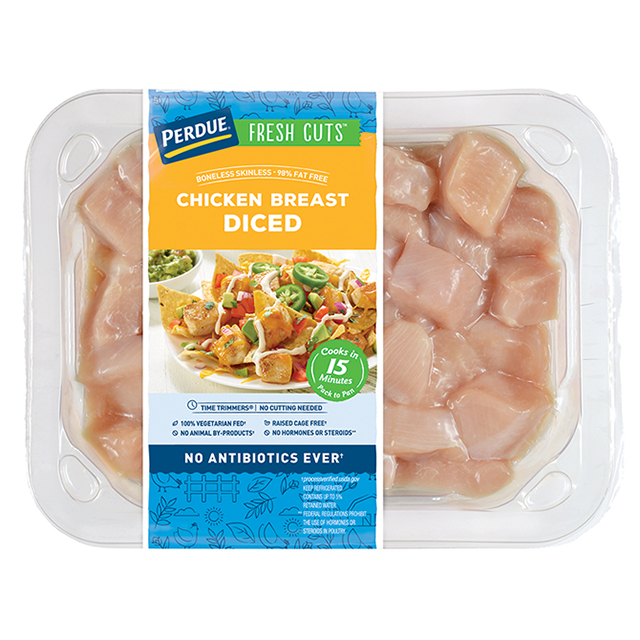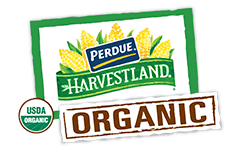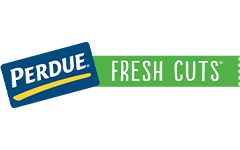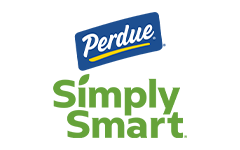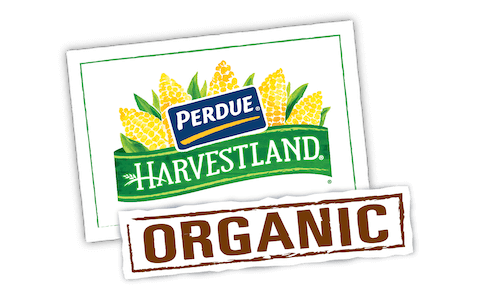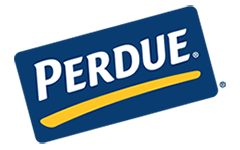 Made With:
PERDUE® FRESH CUTS® Fresh Pre-Cut Diced Chicken Breast
PREP TIME: 35min COOK TIME: 15min
Serves 4


Ingredients
2 tbsp. Extra Virgin Olive Oil
3 tbsp. Adobo All-Purpose Seasoning with Pepper, divided
1/3 cup (plus 2 tbsp.) Apple Cider Vinegar, divided
1/2 red onion, thinly sliced (about 1/2 cup)
2 to 3 tbsp. chopped Jalapeño Peppers
8 mini Corn Tortillas (4")
3 large radishes, thinly sliced in quarter rounds (about 2/3 cup)
1/4 cup sour cream, for garnish (optional)
1/4 cup chopped cilantro, for garnish (optional)
3 tbsp. chopped chopped GOYA® Jalapeño Peppers, for garnish (optional)
Step 1
In a resealable plastic bag, combine chicken, olive oil, 2 tablespoons vinegar and 1½ teaspoons Adobo. Toss together until chicken is well-coated; push out the air and seal. Marinate for 15 to 30 minutes.
Step 2
In saucepan, bring to simmer the remaining 1/3 cup vinegar, water, remaining 1½ teaspoons Adobo, sugar and red onion, stirring until sugar dissolves. Cut the corn off the cob to make about 1 cup. Add to the pan and bring to simmer. Remove the pan from heat and stir in jalapeños. Let cool until ready to serve.
Step 3
Preheat a grill or grill pan to medium high heat. Remove the chicken from marinade and discard remaining marinade. Grill the chicken on grill topper, covered, until browned and no longer pink, turning frequently, about 7 minutes until internal temp reaches 170°F. Add to platter. Grill poblano peppers until softened, flipping as they char, about 12 minutes. When cool enough to handle, remove skins, stems and seeds. Cut into strips and then add to platter. Wrap tortillas in foil and grill until heated through, about 4 minutes, flipping once.
Step 4
Stir the sliced radishes into the cooled relish. Fill the warmed tortillas with the chicken, peppers and relish. Garnish with desired toppings.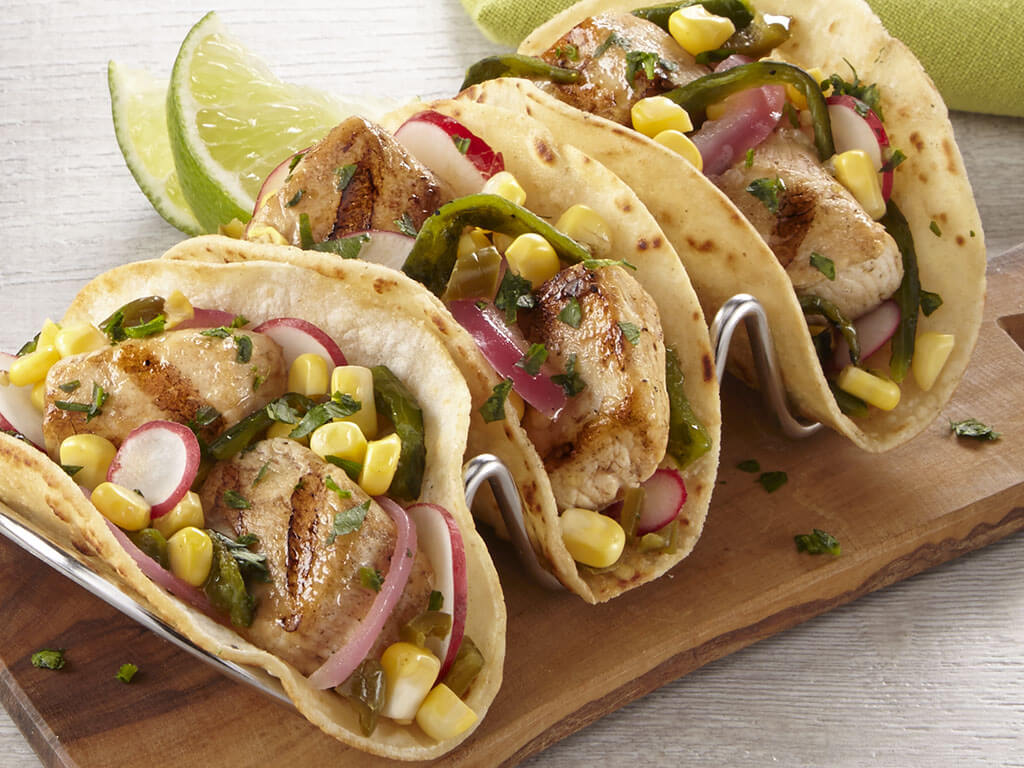 Adobo Grilled Chicken Tacos with Pickled Corn Relish
Add Your Comment