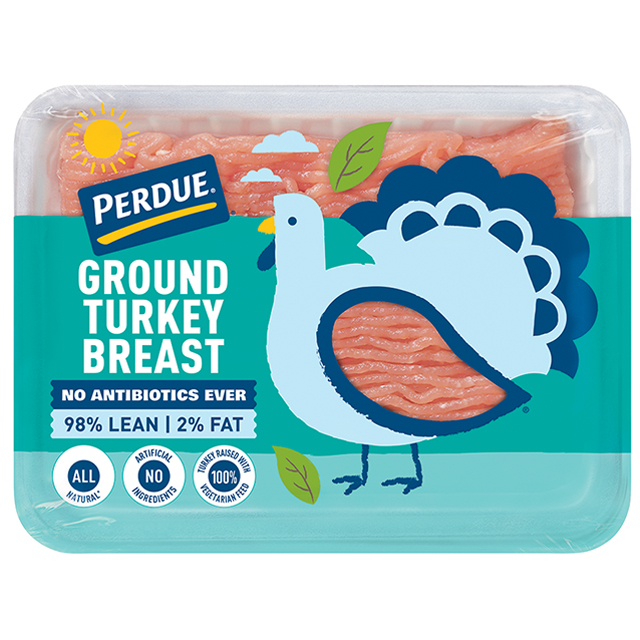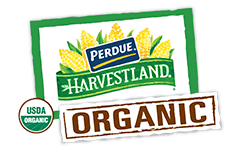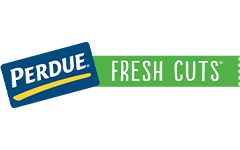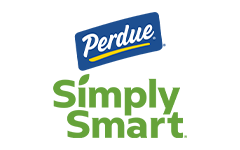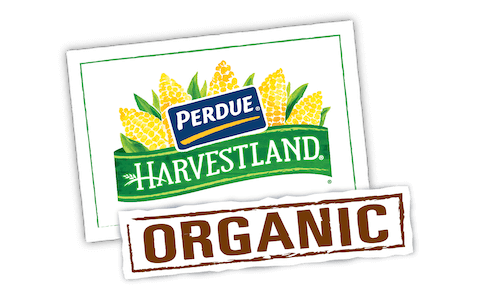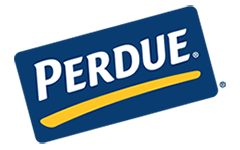 Made With:
PERDUE® Fresh Ground Turkey Breast (1 lb.)
PREP TIME: 0min COOK TIME: 30min
Serves 8


Ingredients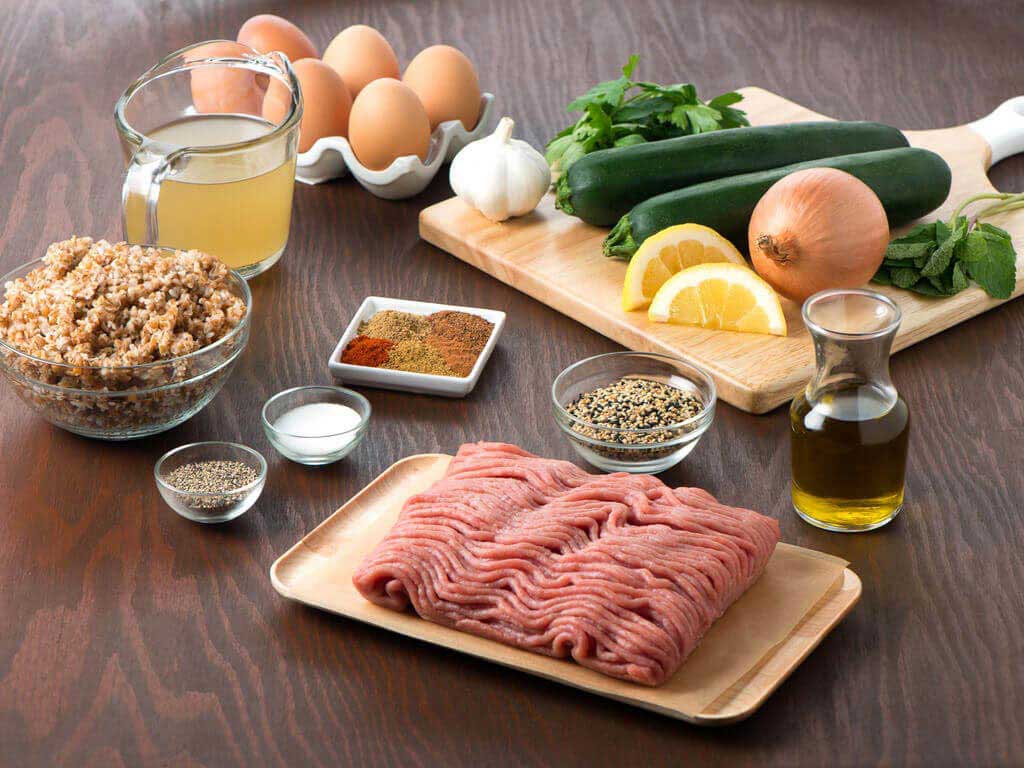 4 zucchini, about 10 inches long
1 small onion, finely diced
1/2 tsp. ground coriander
1/4 cup chopped fresh parsley
1/4 cup chopped fresh mint
1/4 cup bulgur, prepared according to package directions
Black and white sesame seeds
Step 1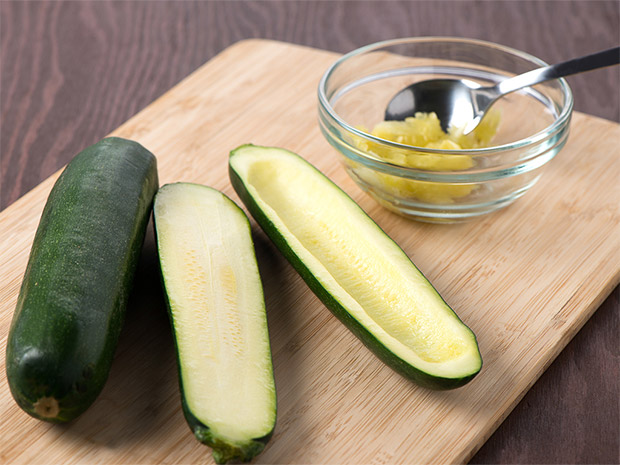 Cook
Cut each zucchini in half lengthwise. Using a melon baller or a spoon, scoop out the zucchini flesh, leaving about 1/4-inch border intact. Meanwhile, heat the oil in a large nonstick skillet set over medium heat. Crumble in the ground turkey. Cook, stirring occasionally, for 5 minutes or until browned. Add the diced onion, garlic, paprika, cumin, coriander, salt, pepper, cinnamon and nutmeg. Cook, stirring often, for 5 minutes or until onions soften and spices are fragrant. Add the chicken broth; simmer for 5 minutes or until all liquid has evaporated. Stir in parsley and mint; cool slightly.

TIP
TIP: Add 1/4 teaspoon cayenne pepper to the skillet with the other spices for a dish with some heat. Try using cooked quinoa in place of bulgur.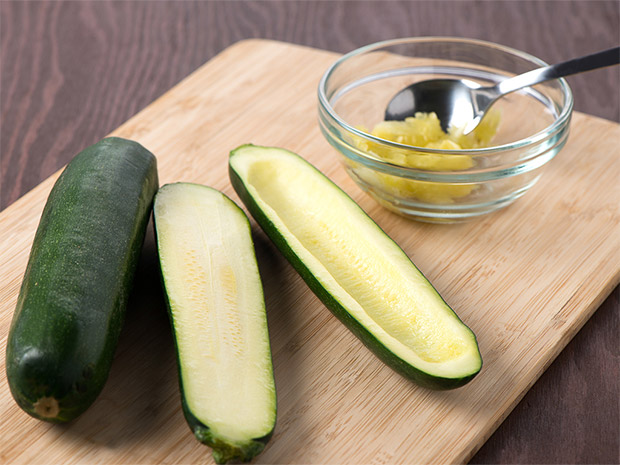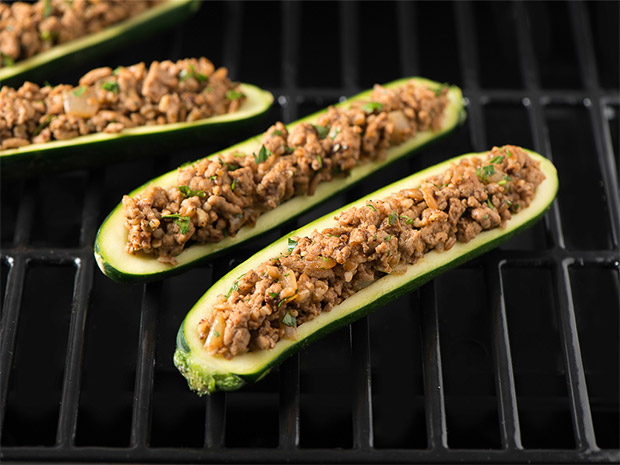 Step 2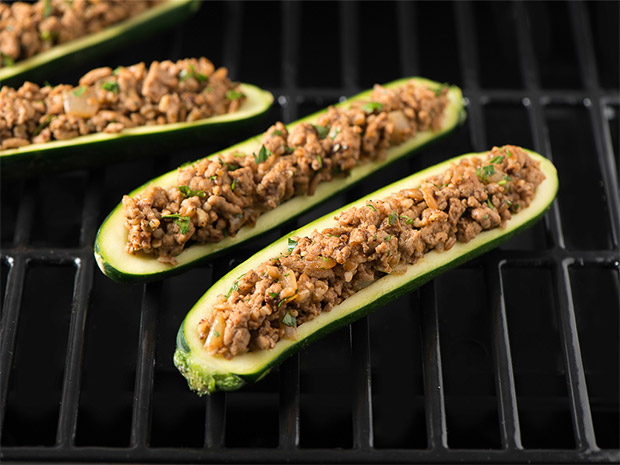 Grill
Preheat the grill or grill pan to medium; lightly coat the grate with cooking oil. Add the bulgur and egg to the turkey mixture; mix thoroughly. Stuff into zucchini halves. Grill, covered, for 10 minutes or until zucchini is tender and stuffing is heated through.

TIP
TIP: Don't feel like grilling? You can also bake stuffed zucchini halves in oven for 10-15 minutes at 350°F.
Step 3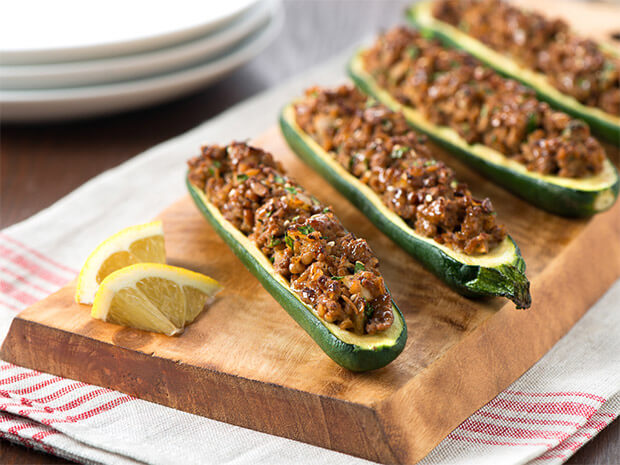 Serve
Sprinkle with sesame seeds and serve with lemon wedges.

TIP
TIP: Serve stuffed zucchini as a side dish or with a mixed green salad for a healthy main dish.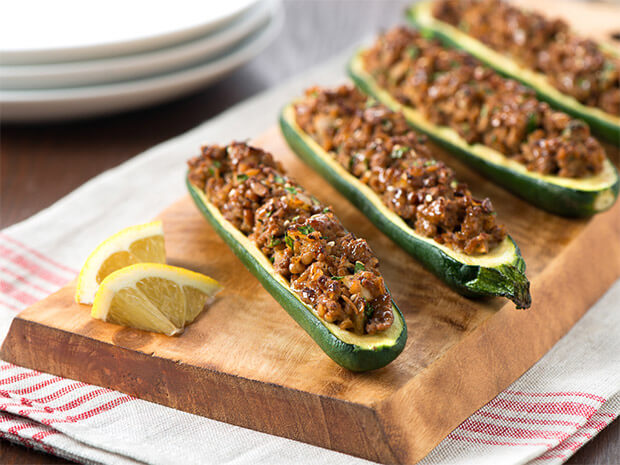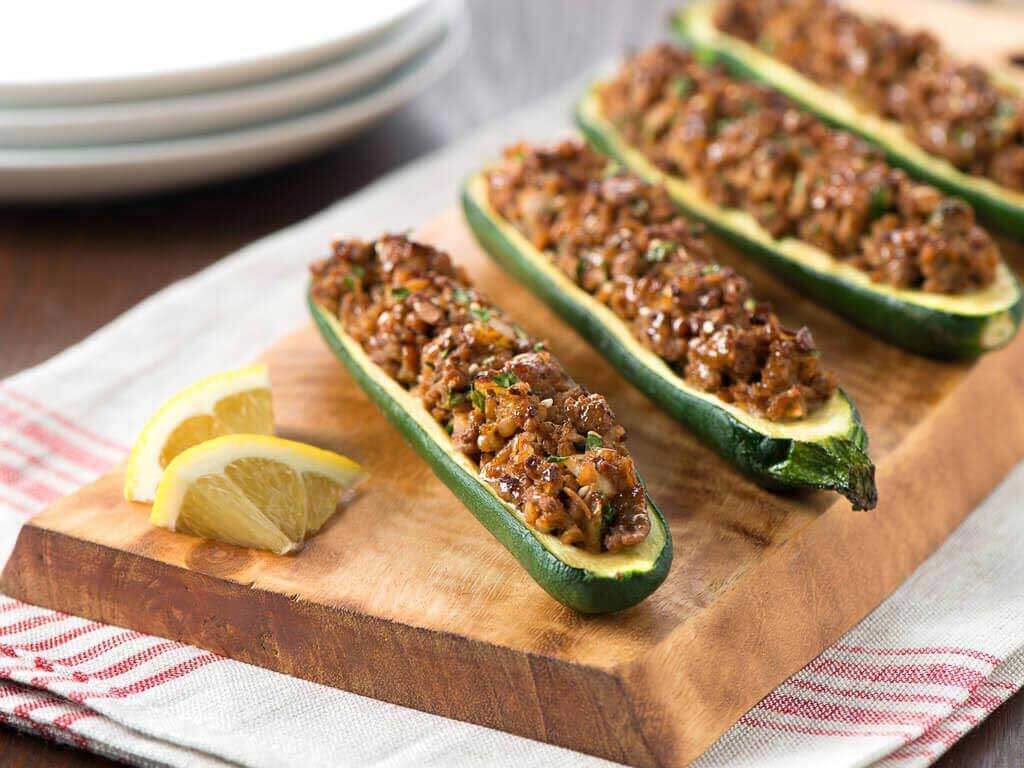 Bulgur and Turkey Stuffed Zucchini
Add Your Comment