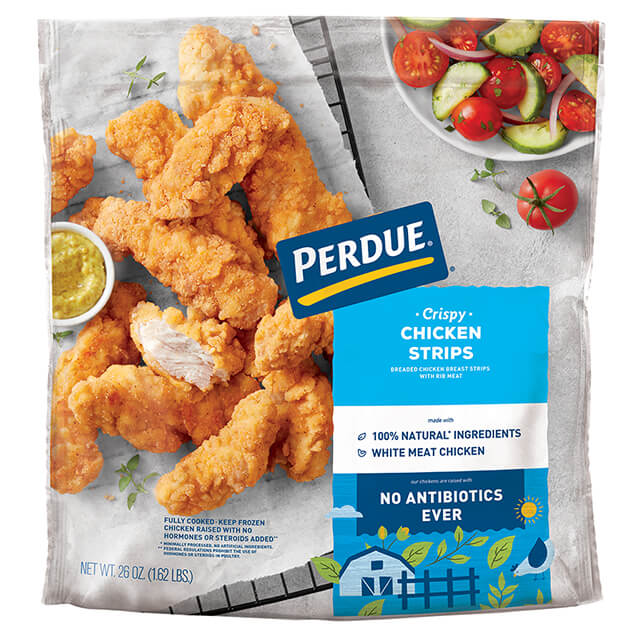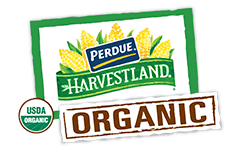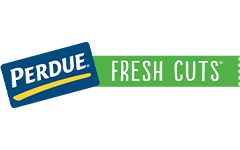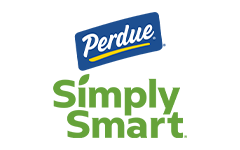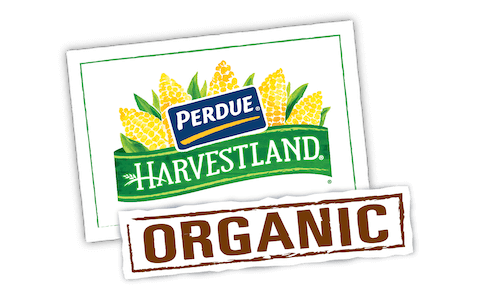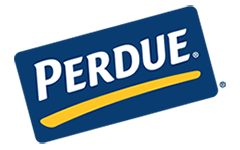 Made With:
PERDUE® Crispy Chicken Strips (26 oz.)
PREP TIME: 15min COOK TIME: 20min
Serves 10


Ingredients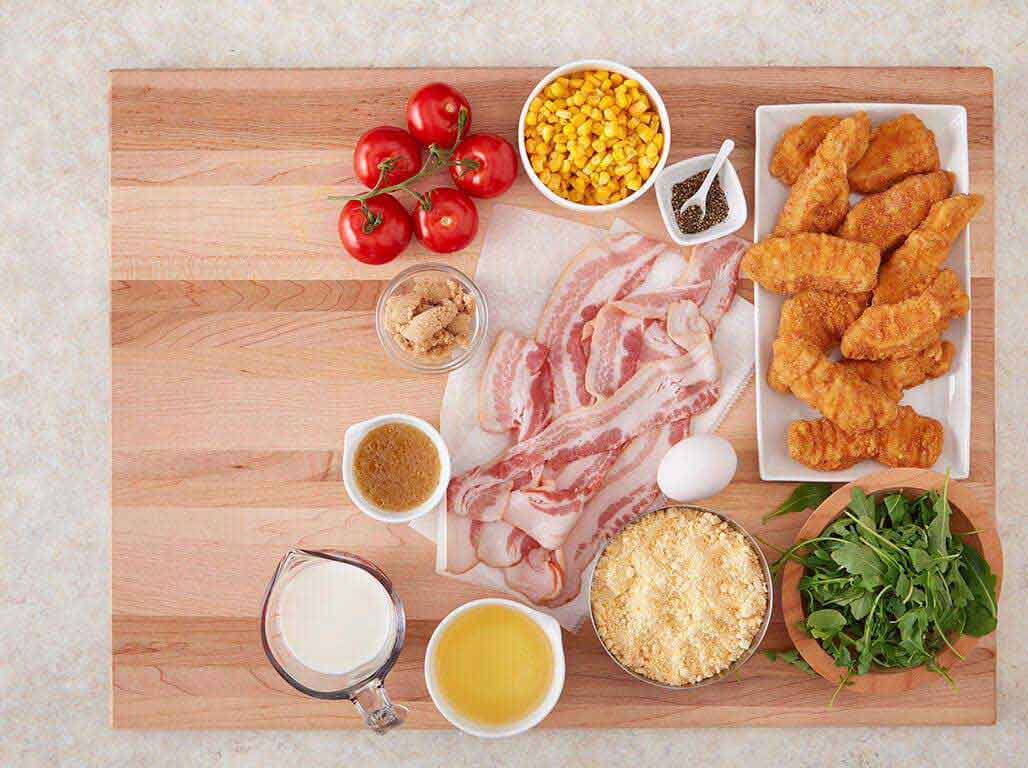 1/2 tsp. cracked black pepper
1 (8.5 oz.) box corn muffin mix
1 cup fresh or frozen corn
4 tbsp. bottled Parmesan, Caesar or Ranch salad dressing
2 roma tomatoes, sliced into 20 slices
Step 1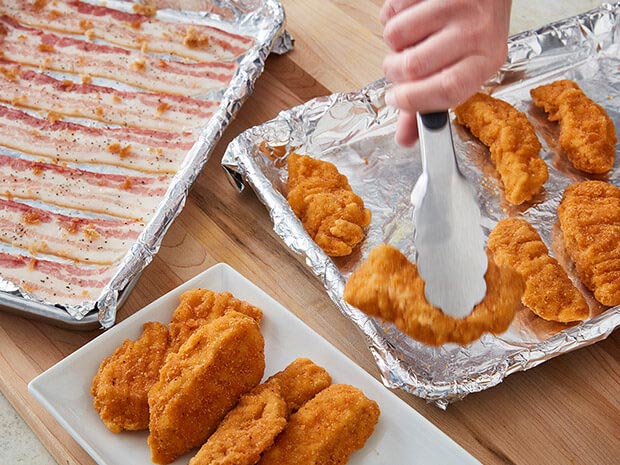 Place
Preheat your oven to 425°F. Spray a foil lined baking sheet with cooking spray. Place frozen chicken strips in single layer on baking sheet. Line a second baking sheet with foil. Place the bacon strips on the baking sheet. Sprinkle with the brown sugar and cracked black pepper.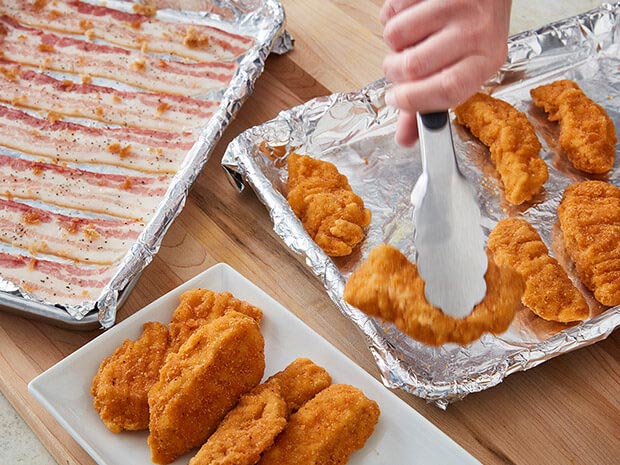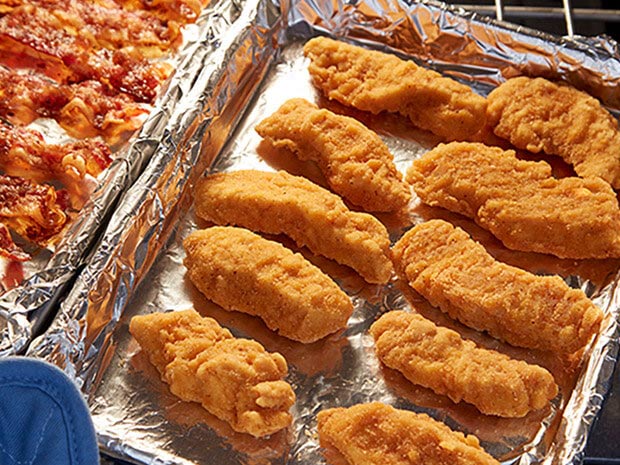 Step 2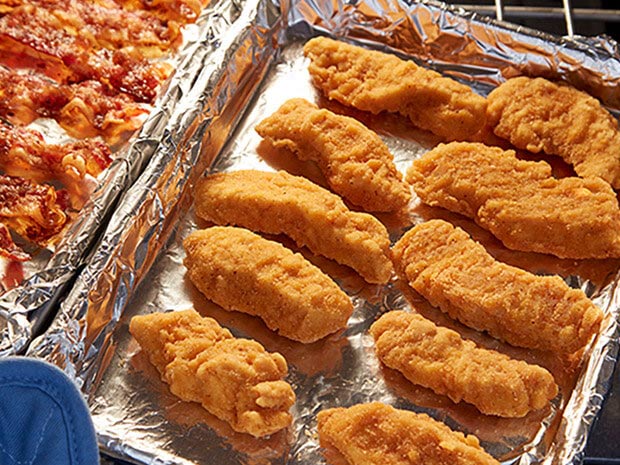 Bake
Place both baking sheets in the preheated oven. Bake for 16 to 18 minutes, until chicken is heated through and the bacon is crisp. Chicken is done when a thermometer inserted into the chicken reaches 150°F to 160°F. Turn the chicken strips halfway through heating time.
Step 3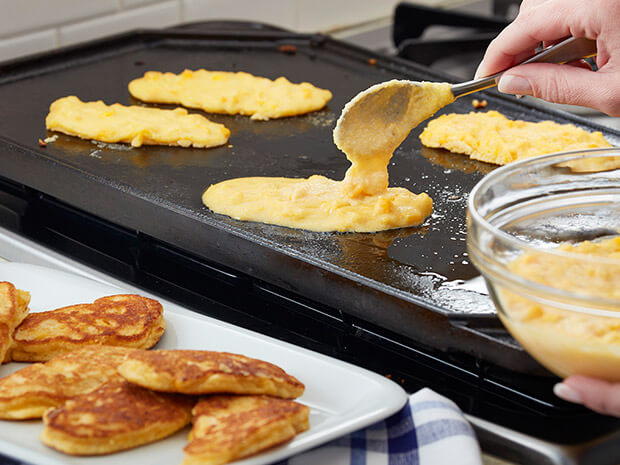 Ladle
In a bowl, mix together the corn muffin mix, milk, eggs and corn. Heat a large skillet or griddle over medium low heat and spray with cooking spray. Ladle tablespoons of corn batter onto the hot griddle in the shape of the Crispy Chicken Strip. Cook for 1 to 2 minutes, flip and cook for another 1 to 2 minutes until cooked through and lightly browned. Transfer fritters to a paper towel lined plate and cover to keep warm. Continue with remaining batter.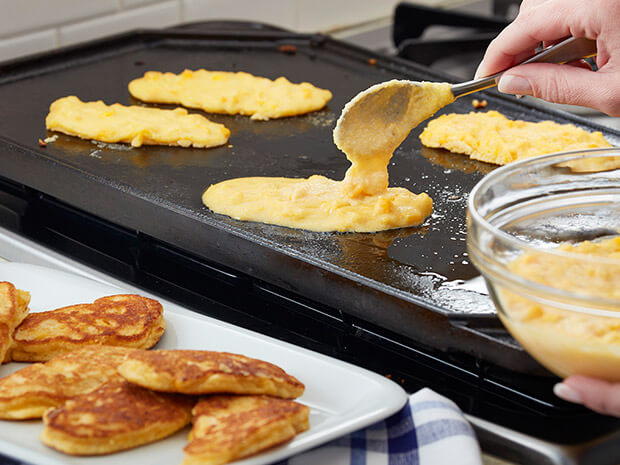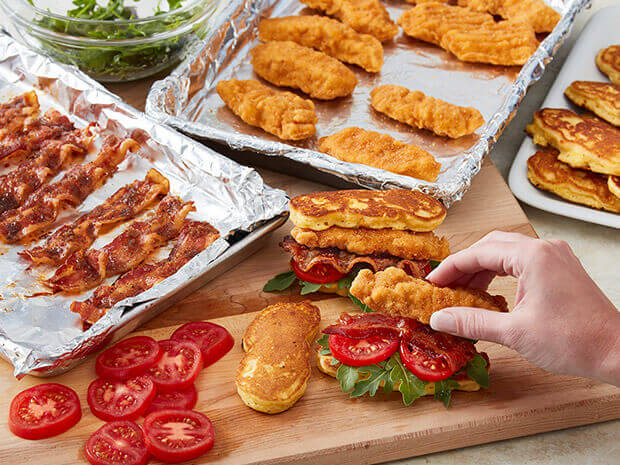 Step 4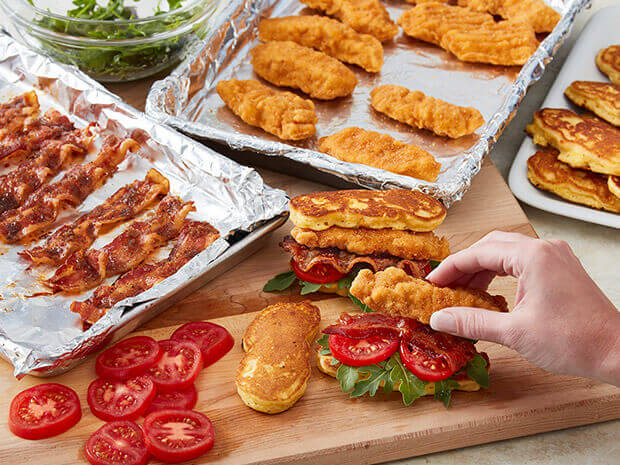 Serve
To assemble Chicken Corn Fritter Sandwich, place a corn fritter on a plate. Toss the arugula with the Parmesan dressing and place on the corn fritter. Add 2 roma tomato slices and 1 bacon slice on top of arugula. Place Crispy Chicken Strip on top of the bacon. Finish sandwich with a second corn fritter. Serve while still warm.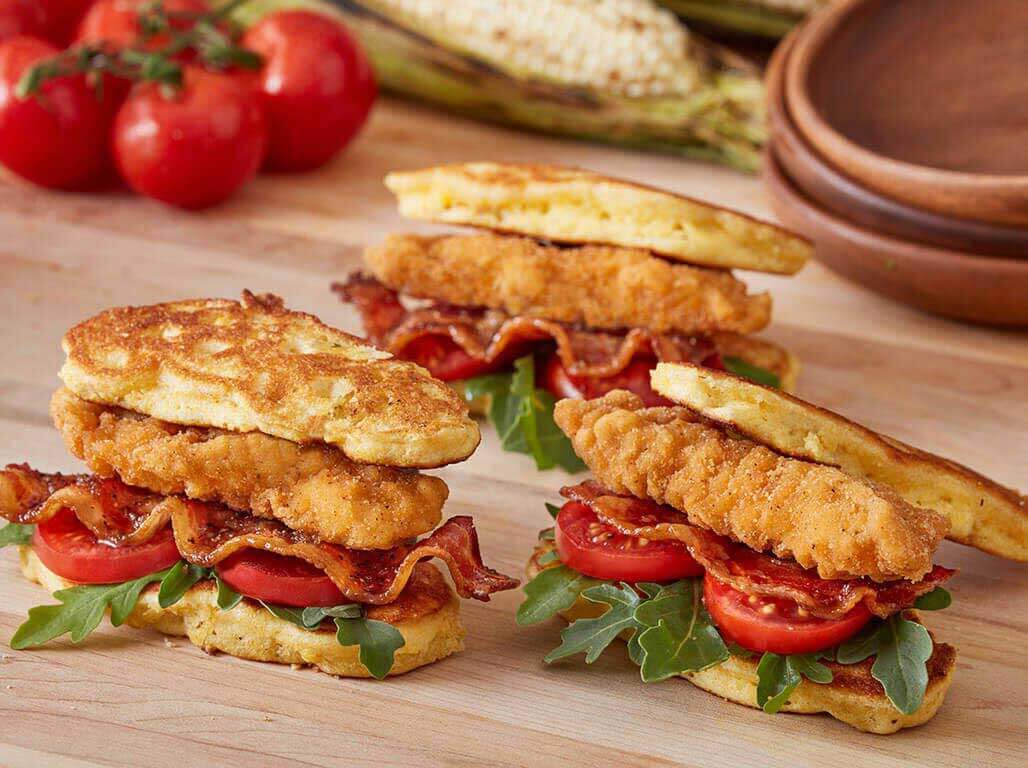 Chicken Corn Fritter Sandwich
Add Your Comment