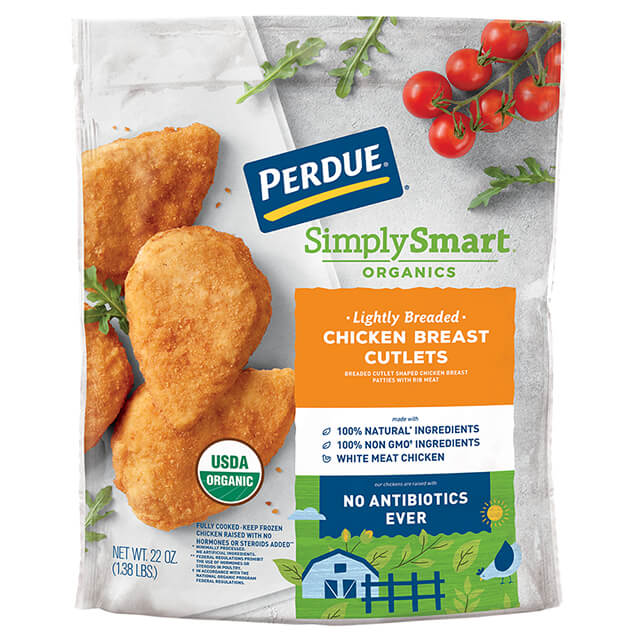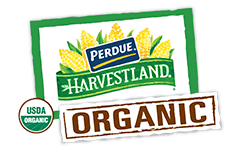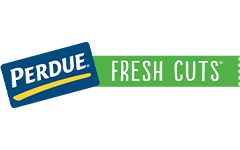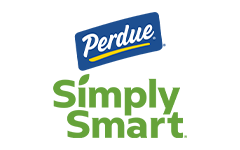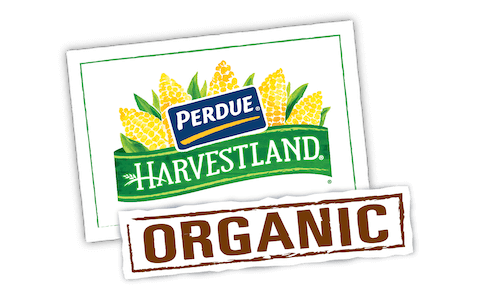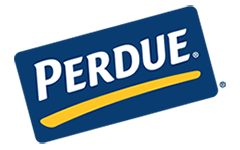 Made With:
PERDUE® SIMPLY SMART® ORGANICS Lightly Breaded Chicken Breast Cutlets (22 oz.)
PREP TIME: 5min COOK TIME: 10min
Serves 4


Ingredients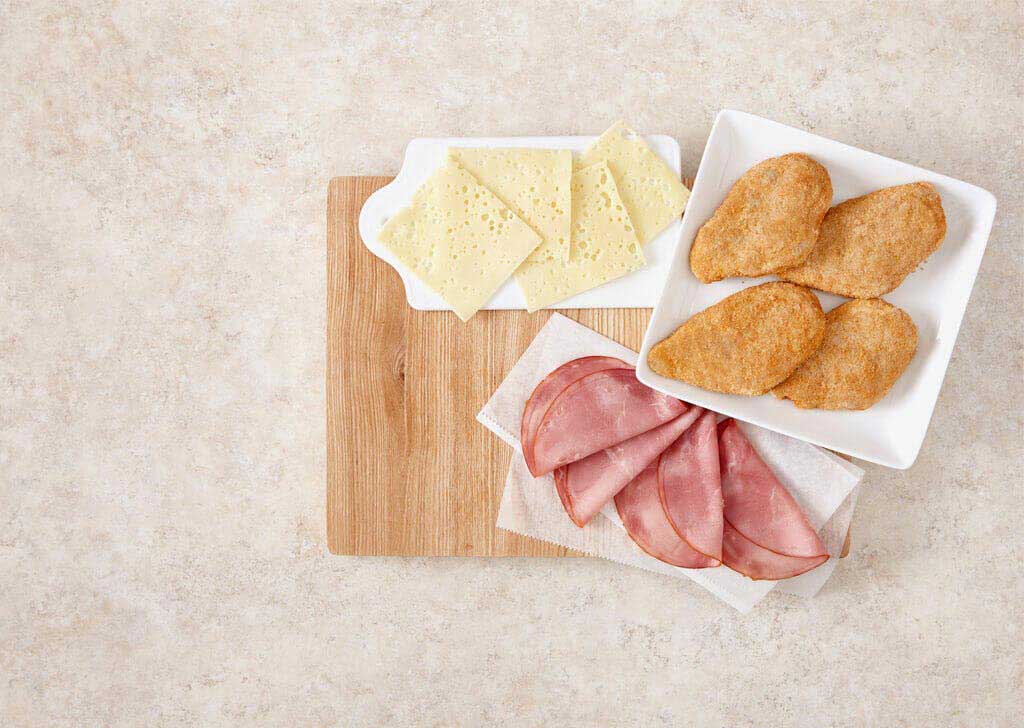 4 thin slices of smoked ham
4 slices Gruyere or Swiss cheese
Step 1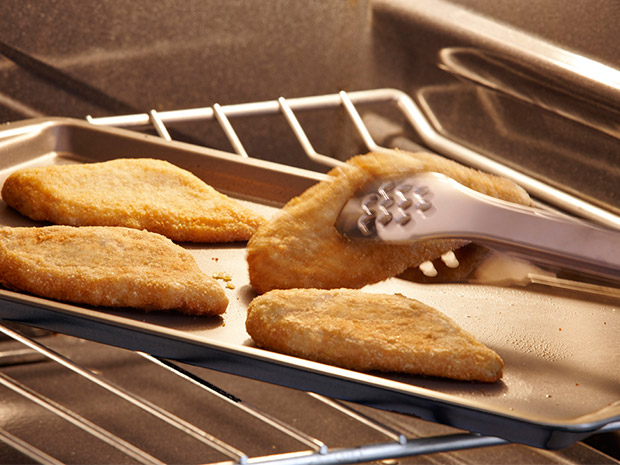 Crisp
Preheat oven to 425°F. Place chicken cutlets on baking sheet and bake for 3 to 4 minutes. Turn chicken over and bake another 3 minutes until heated through and crisp.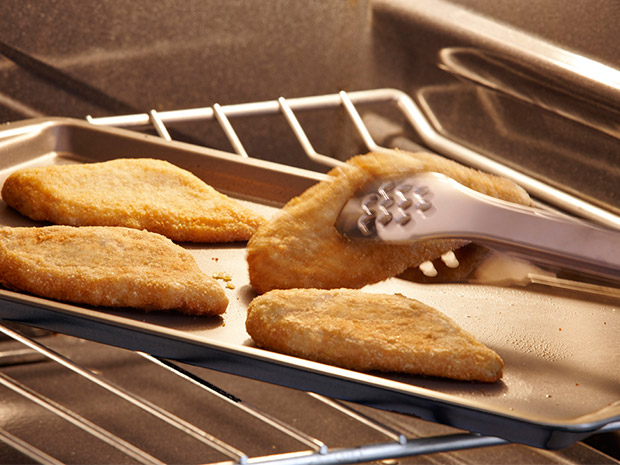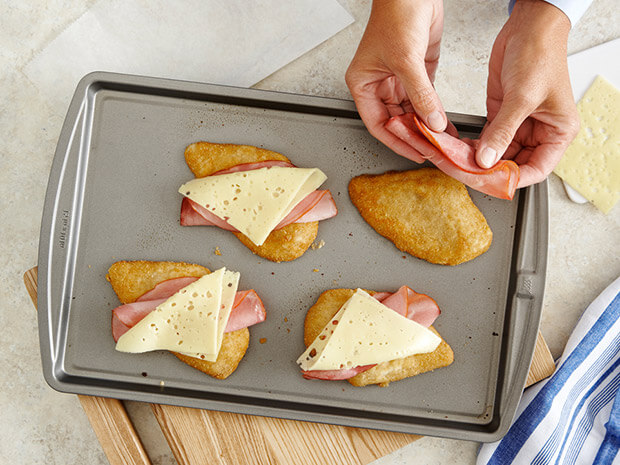 Step 2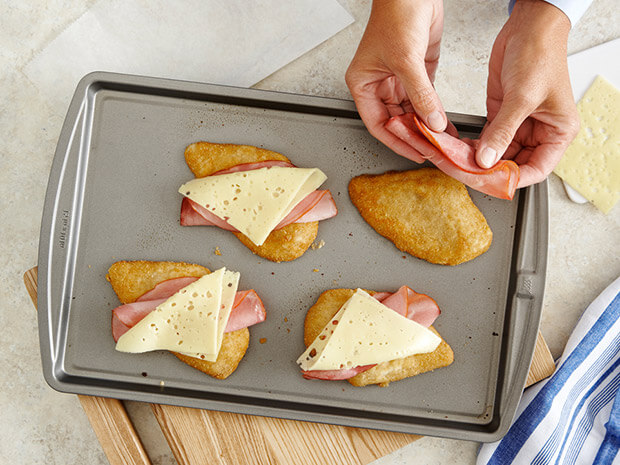 Layer
Remove chicken from the oven. Lay 1 slice of smoked ham and 1 slice of cheese on each chicken breast.
Step 3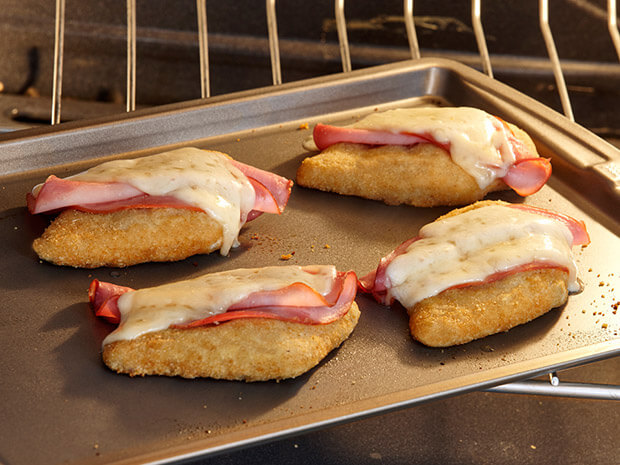 Broil
Reposition the oven rack and turn the oven setting to "broil." Broil for 1 to 2 minutes until the cheese has melted.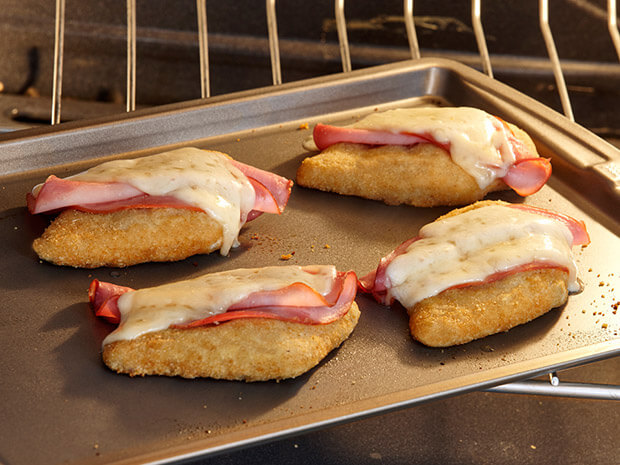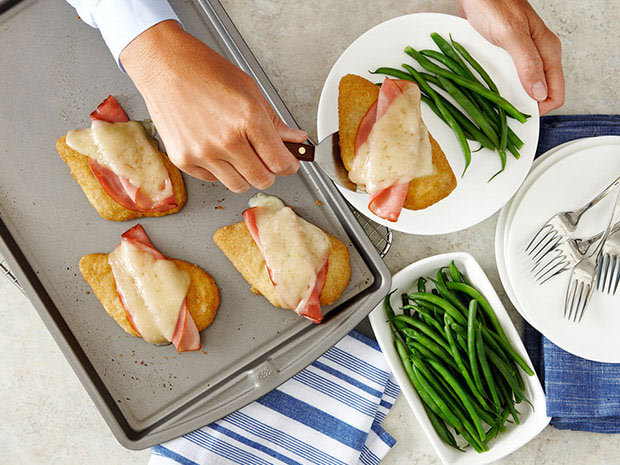 Step 4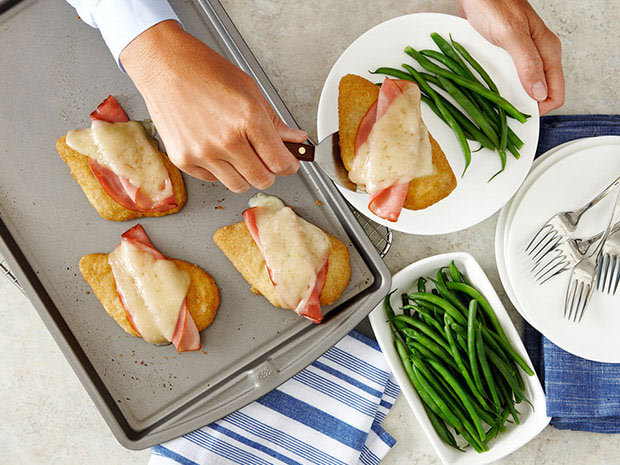 Serve
Remove the Chicken Cordon Bleu from the oven and serve with asparagus or green beans.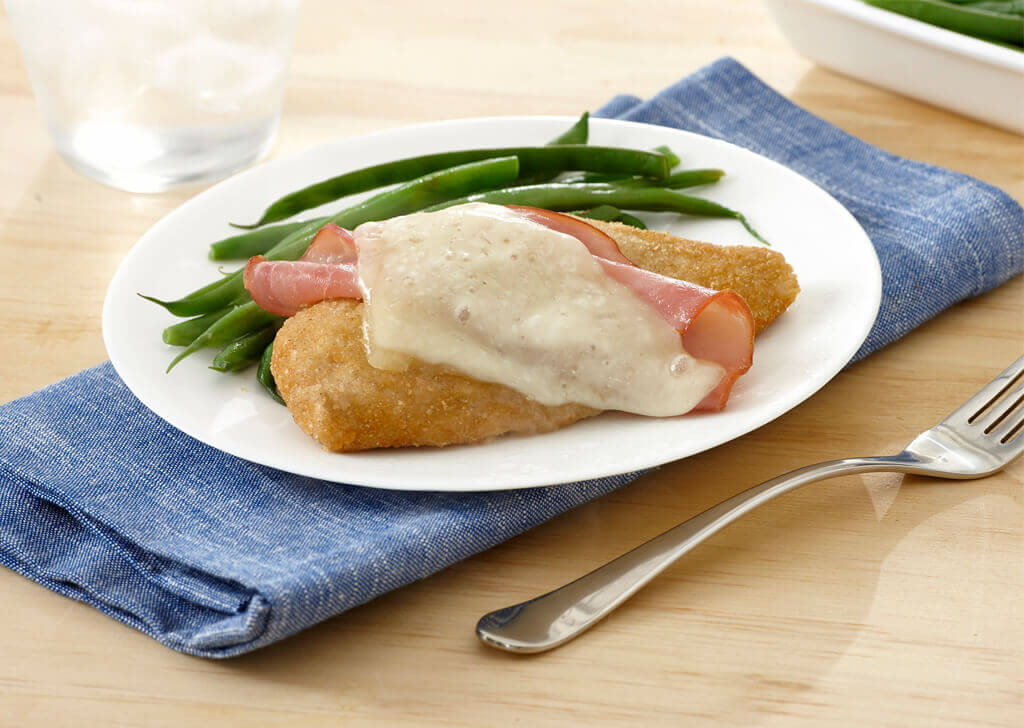 Chicken Cordon Bleu
Add Your Comment