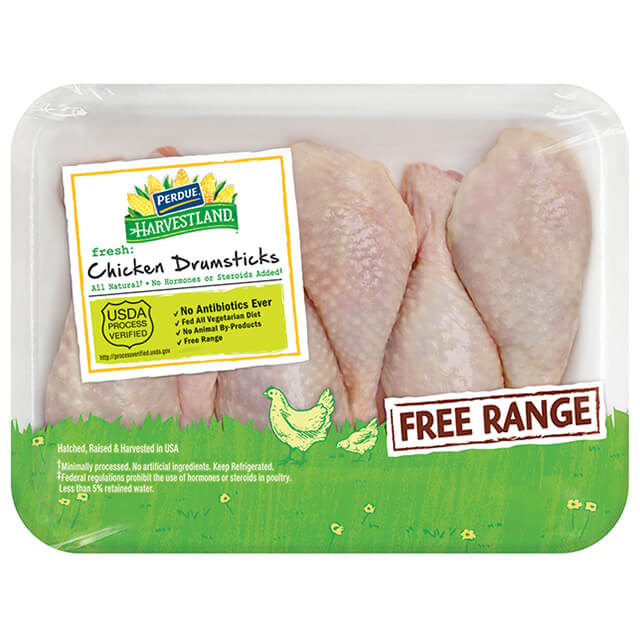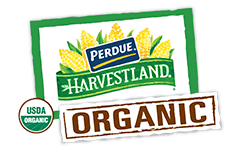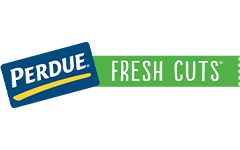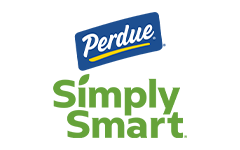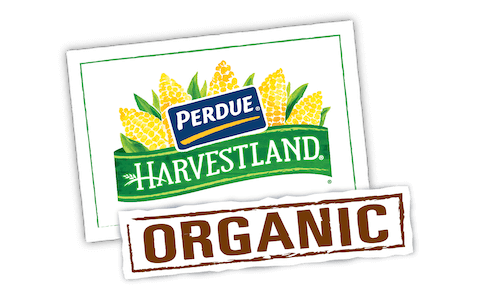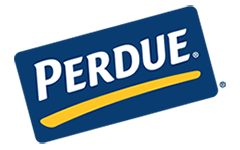 Made With:
PERDUE® HARVESTLAND® Free Range Chicken Drumsticks
PREP TIME: 2hr 0min COOK TIME: 55min
Serves 6


Ingredients
1 can (14 oz.) light coconut milk, divided
1/2 tsp. ground coriander
Zest and juice from 1 lime
1/2 cup sweetened flaked coconut
1 cup frozen petite peas, thawed
1 dash salt and ground pepper, optional
Step 1
In a large bowl, combine 1/2 cup coconut milk, coriander, cumin, salt, cayenne, lime zest and juice. Add chicken and turn to coat. Cover and refrigerate 1 to 2 hours.
Step 2
Remove chicken from marinade; reserve marinade. Coat a large non-stick skillet with cooking spray and heat on medium-high heat. Add chicken and brown on two sides, about 5 minutes per side. Reduce heat; pour reserved marinade into pan. Cover, bring to a simmer and cook 20 minutes until chicken is cooked through 180°F.
Step 3
Meanwhile, in a medium-size dry skillet or saucepan, toast coconut over medium heat, stirring frequently until golden brown. Remove from pan.
Step 4
Pour remaining coconut milk into a measuring cup and add water to make 2 1/4 cups. Pour into pan used for coconut. Bring to a simmer. Add rice; cover, reduce heat to low and simmer 20 minutes or until rice is soft and liquid is absorbed. Stir in peas, cilantro and coconut; season with salt and pepper if desired. Serve chicken and sauce over rice.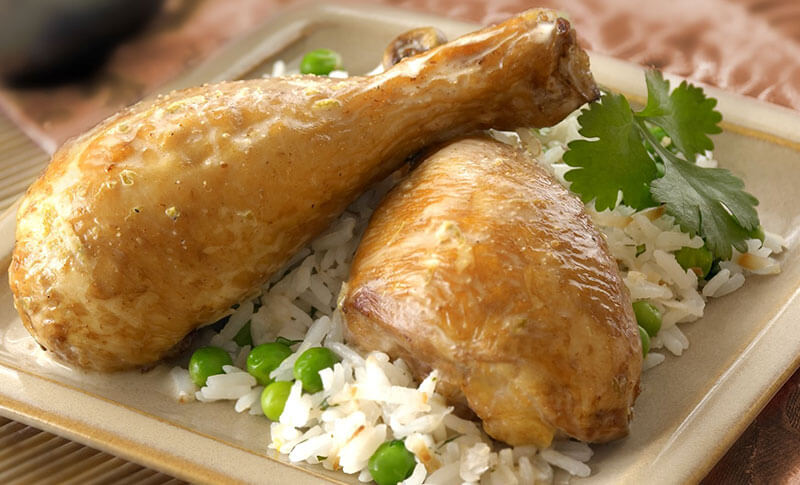 Spiced Coconut Drumsticks
Add Your Comment