Perdue's Blog The Table
5 Dressed-Up Chicken Salads
January 2017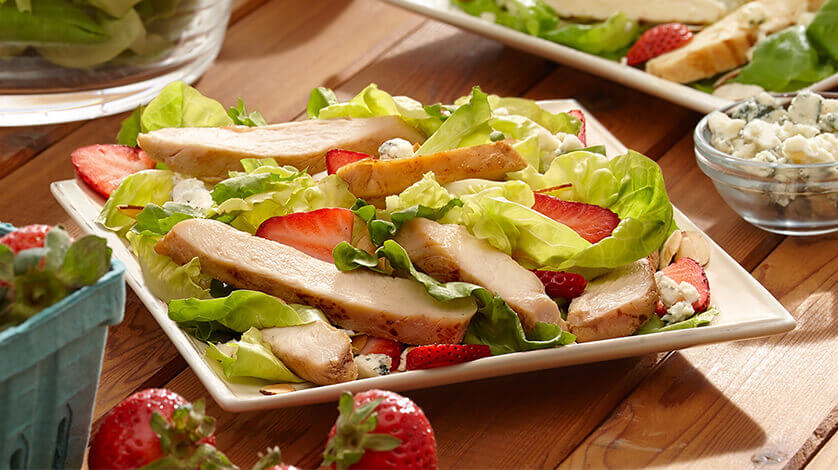 Chicken salad, get ready to glow up. Unleash its inner swan with these metamorphic recipes.
Here's the lineup:
Make it even easier with these quick tips:
Marinate chicken for the Mango Chicken Salad and the Fajita Chicken Salad in the same Zesty Lime marinade. Chicken for the other salads gets a simple coat of olive oil, salt and pepper.
Grill all of your chicken breasts at the same time. Not a grill master? No worries. Brush up on your grill skills beforehand.
Browse our dicing and mincing tips, and then chop your fruits and veggies. Put them in separate containers in the fridge. This way they'll be easy to toss together any night of the week. Always wait to chop tomatoes and tear herbs until the day of as they lose their freshness fastest.
Make dressings and let them chill in the fridge until you're ready to prep your salads.
Plan to have the Grilled Chicken Panzanella first, before the crusty bread gets soggy.
The Chicken Chopped Salad and Salad Niçoise use the heartiest ingredients, so eat these later in the week.
Decide what you're going to do with all the free time you'll have on your hands.
Reserve your seat at TheTable
Subscribe