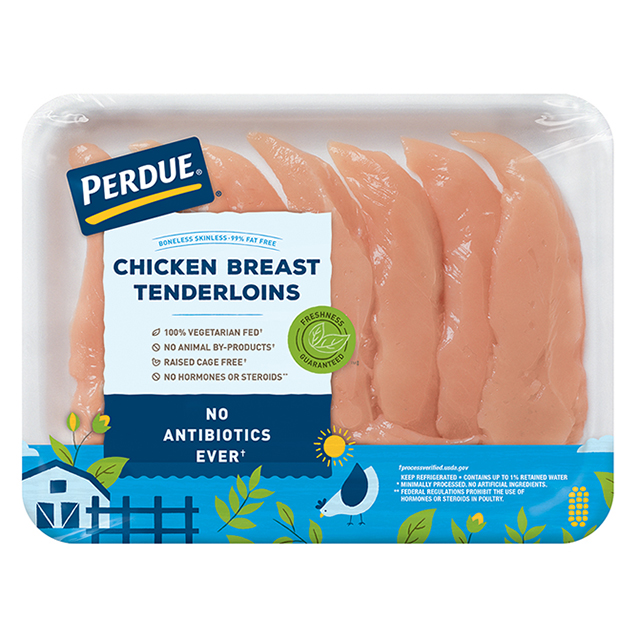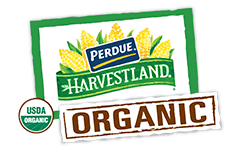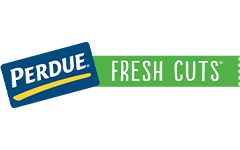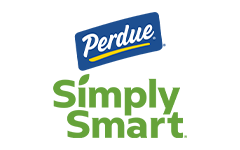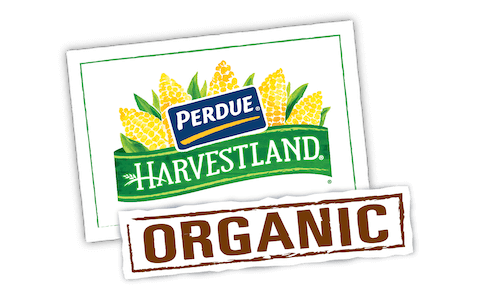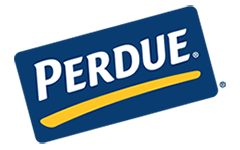 Made With:
PERDUE® Fresh Boneless Skinless Chicken Breast Tenderloins
PREP TIME: 30min COOK TIME: 15min
Serves 4


Ingredients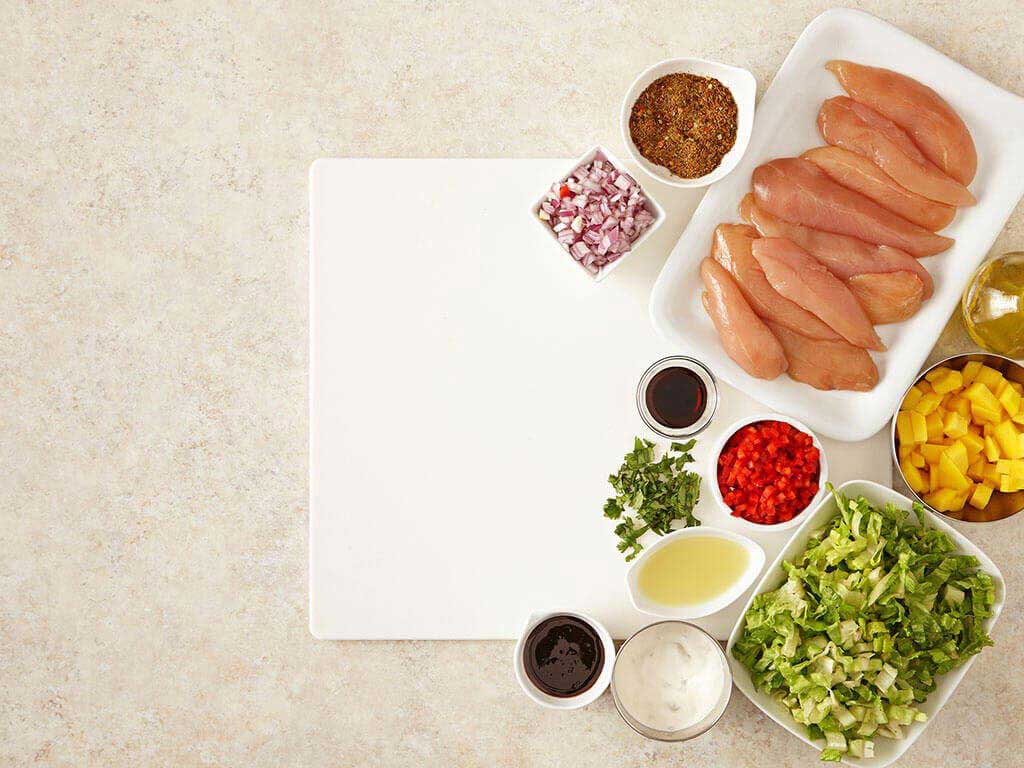 1 tbsp. low-sodium soy sauce
4 cups romaine lettuce, shredded
4 tbsp. refrigerated jarred blue cheese dressing
1/2 cup diced red bell pepper
1/2 cup chopped red onion
Step 1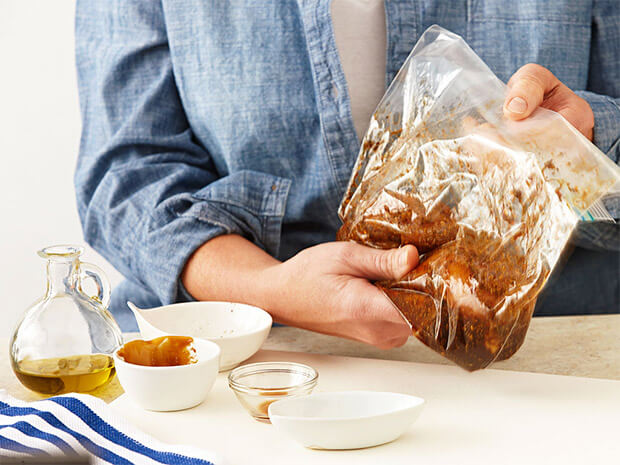 Marinate
In a resealable plastic bag, mix jerk seasoning, olive oil, molasses, lime juice and soy sauce. Add chicken tenderloins to bag with marinade. Toss to coat chicken completely and refrigerate 20 to 30 minutes.

TIP
TIP: To keep the molasses from sticking to your measuring spoon, measure your oil first; then your molasses will slip right off the spoon.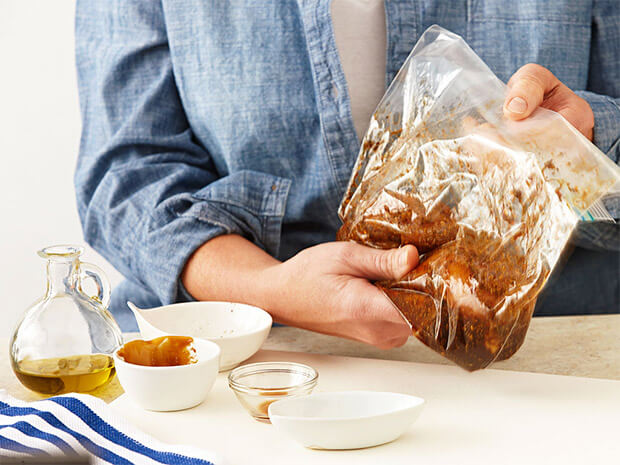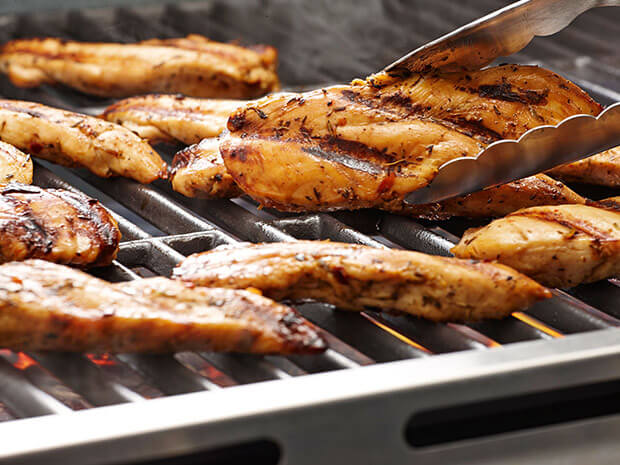 Step 2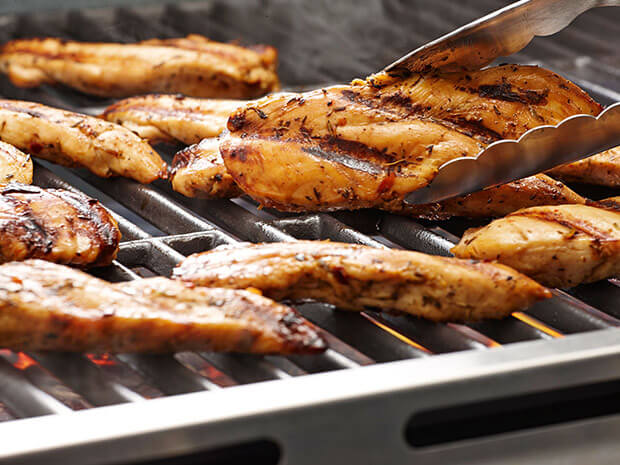 Grill
Heat lightly greased grill or grill pan to medium heat. Remove chicken from marinade and grill 10 to 15 minutes, watching closely to avoid burning. Chicken is done when it feels firm to the touch and meat thermometer inserted in center reaches 170°F. Remove chicken from grill and let rest 2 to 3 minutes before carving.
Step 3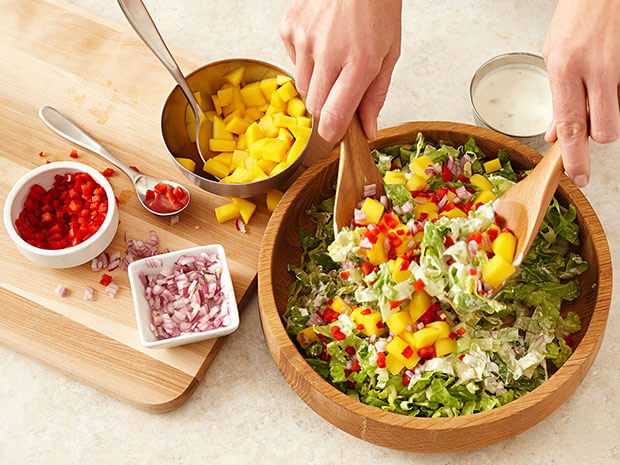 Assemble
To assemble, toss shredded romaine with blue cheese dressing and place on serving platter. Scatter mango, red bell pepper and red onion across lettuce. Top salad with grilled chicken slices and garnish with chopped cilantro.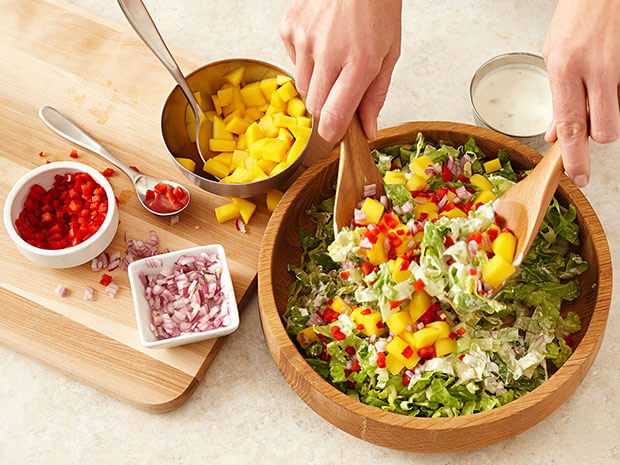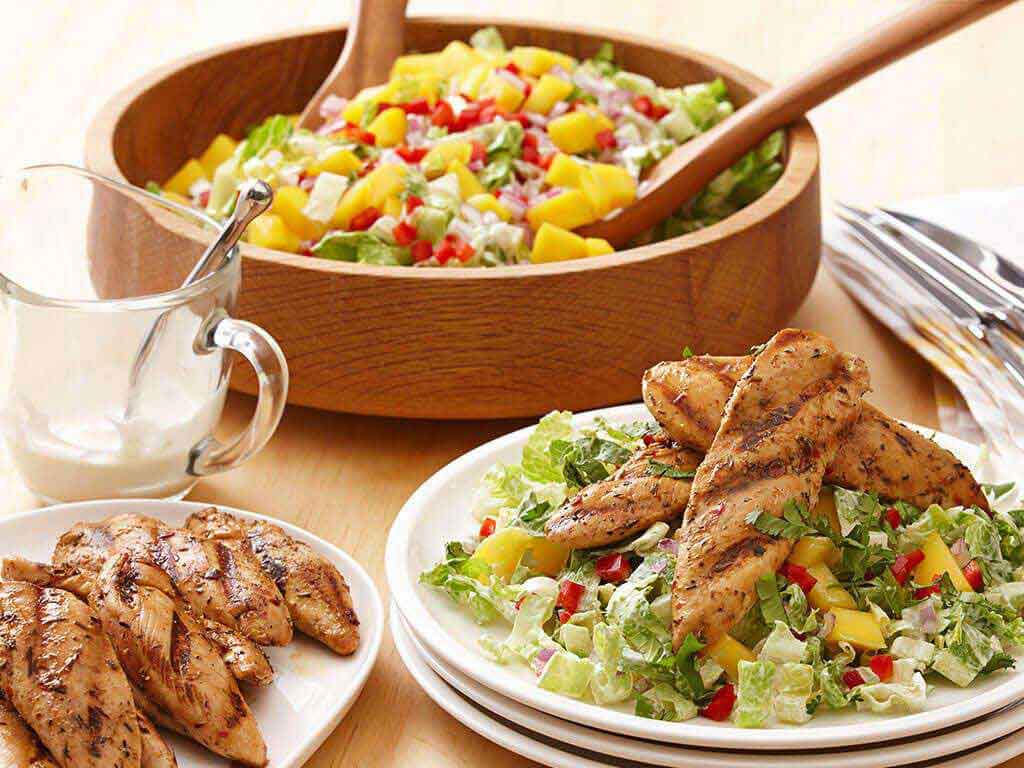 Zesty Lime and Mango Chicken Salad
Add Your Comment