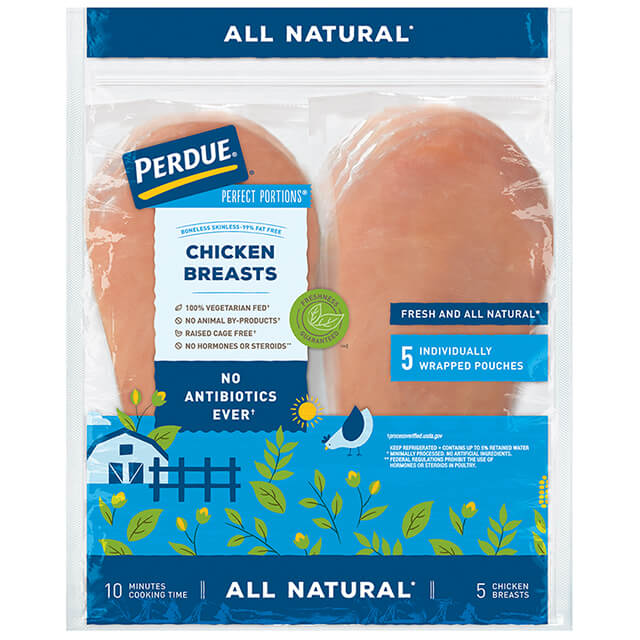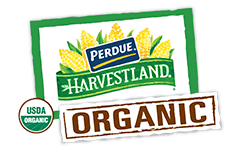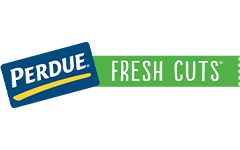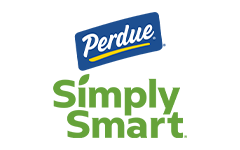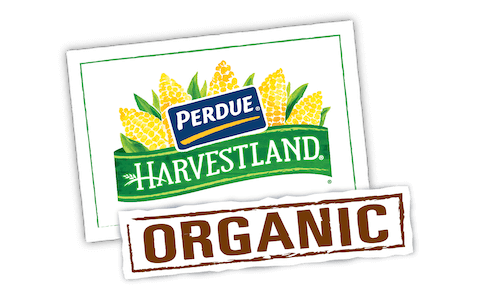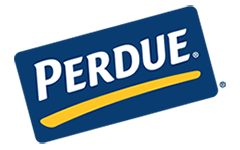 Made With:
PERDUE® PERFECT PORTIONS® Boneless Skinless Chicken Breast All Natural (1.5 lbs.)
PREP TIME: 15min COOK TIME: 10min
Serves 4


Ingredients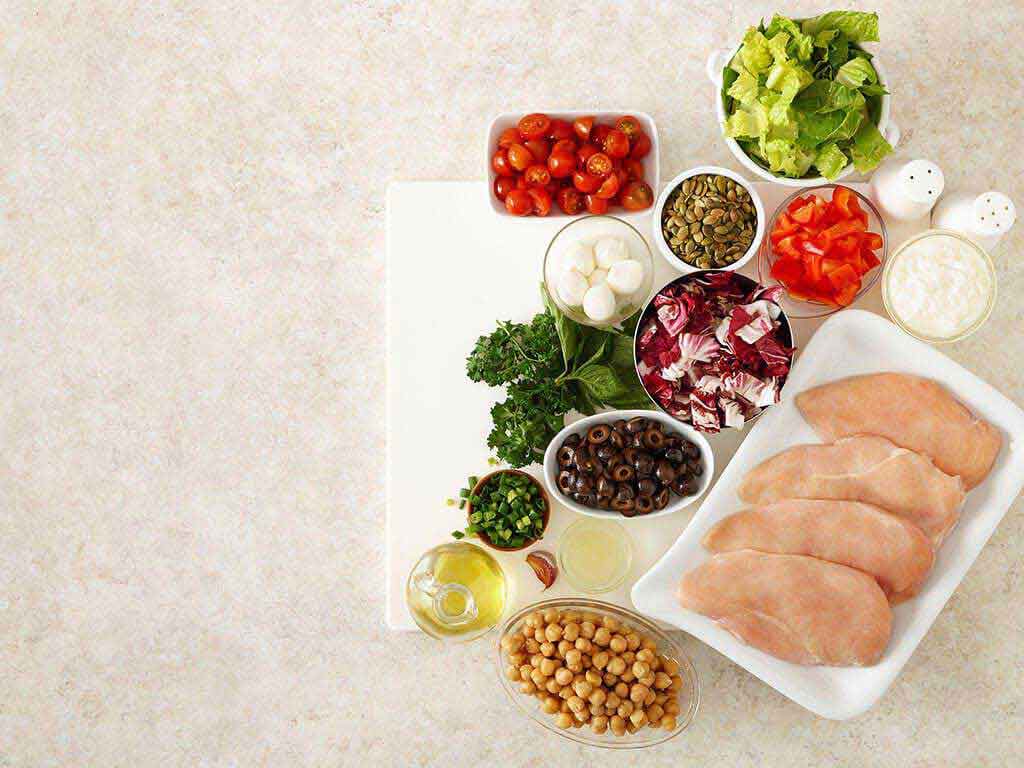 1/2 cup scallions, roughly chopped
4 cups romaine lettuce hearts, chopped
2 cups radicchino, chopped
1 large bell pepper, chopped
1 cup canned chickpeas, drained and rinsed
1 cup cherry tomatoes, havled
1/2 cup black or green olives, sliced
1/2 cup mini mozzarella balls
1/4 cup toasted pumpkin seeds
Step 1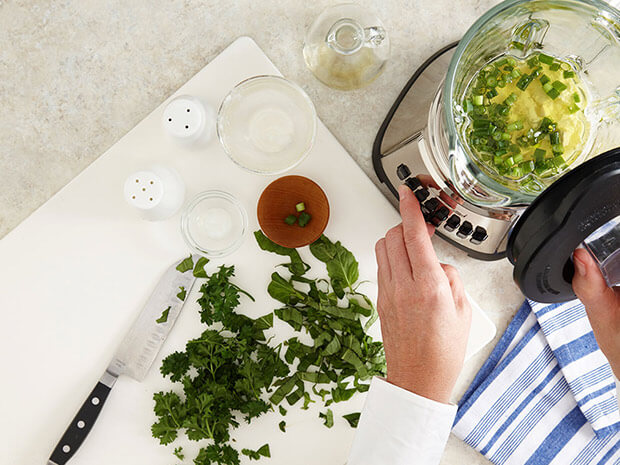 Blend
In a blender or food processor, combine the yogurt, basil, scallions, parsley, garlic, lemon juice, 2 tablespoons of olive oil, 1/4 teaspoon of salt and 1/8 teaspoon of black pepper. Blend until smooth. Cover and chill until ready to use.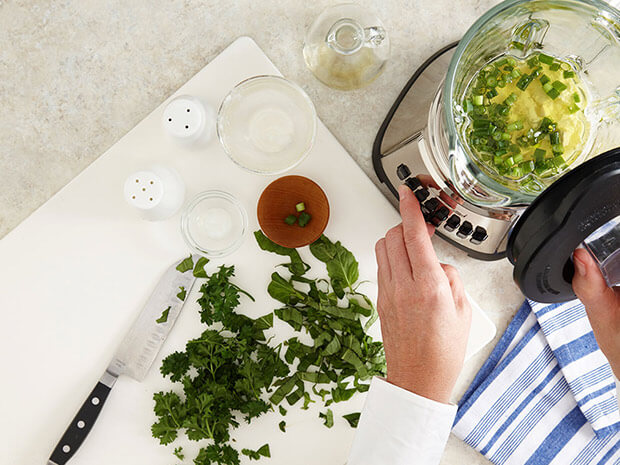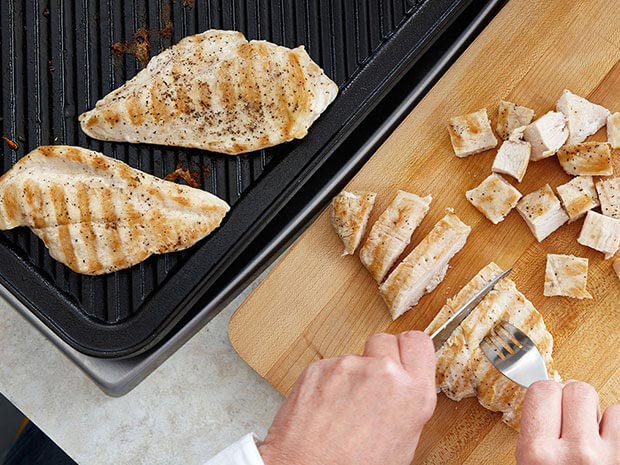 Step 2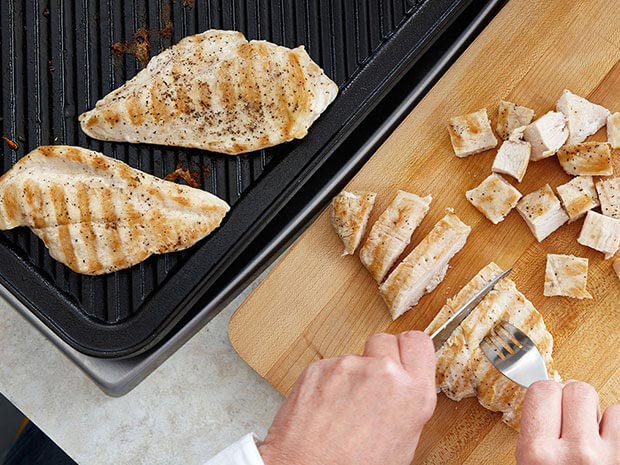 Grill
Season the chicken breasts with the remaining olive oil, salt and pepper. Heat a skillet or grill pan over medium-high heat. Grill the chicken breasts for 3 to 4 minutes on each side until done. Chicken is done when it feels firm to the touch and a meat thermometer inserted in the center reaches 170°F. Transfer chicken to a cutting board. Let rest for 2 to 3 minutes, then chop into bite-sized pieces.
Step 3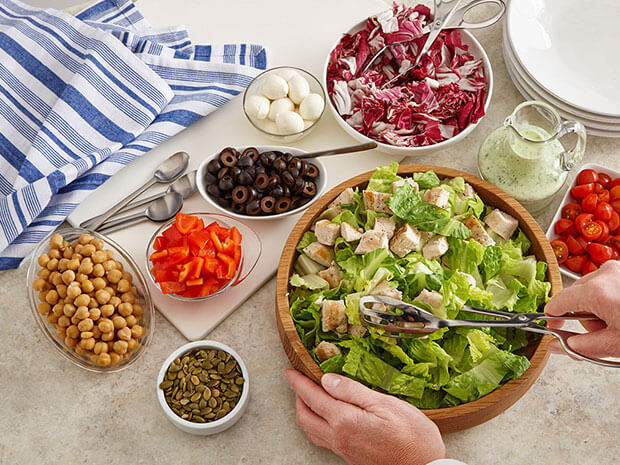 Toss
In a large bowl, combine chopped romaine and chopped grilled chicken, then use tongs to toss with as many salad toppings as you like. Drizzle with enough creamy herb dressing to coat all your salad ingredients.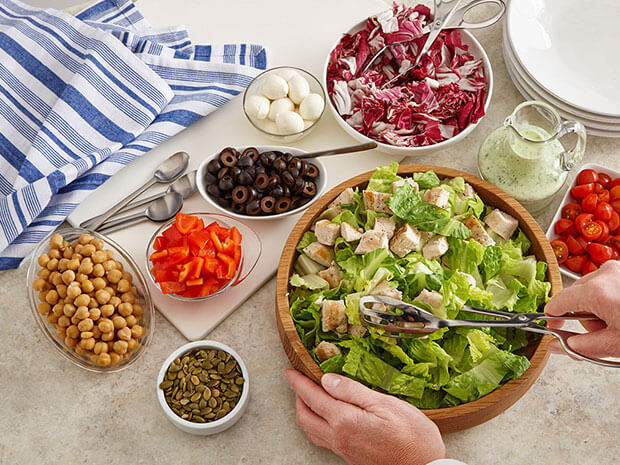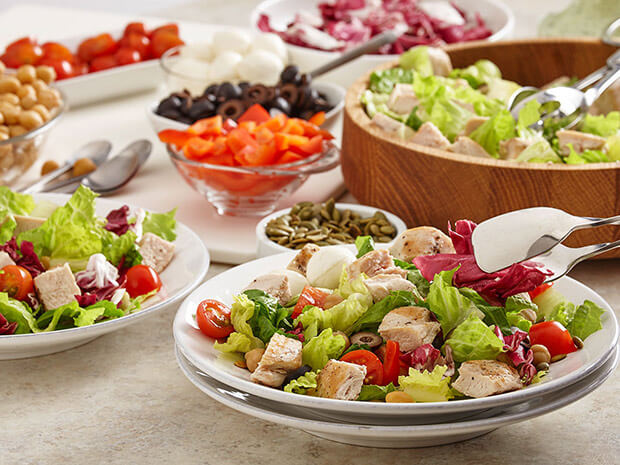 Step 4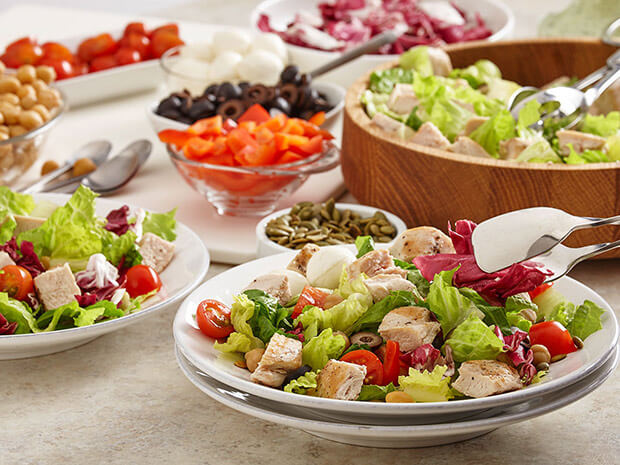 Serve
Serve your Restaurant Style Chicken Chopped Salad with extra dressing on the side.

TIP
TIP: For individual salads, fill small bowls with personalized salad ingredients, add dressing and toss together with tongs, right in the bowl. Transfer salad to an individual serving plate and enjoy!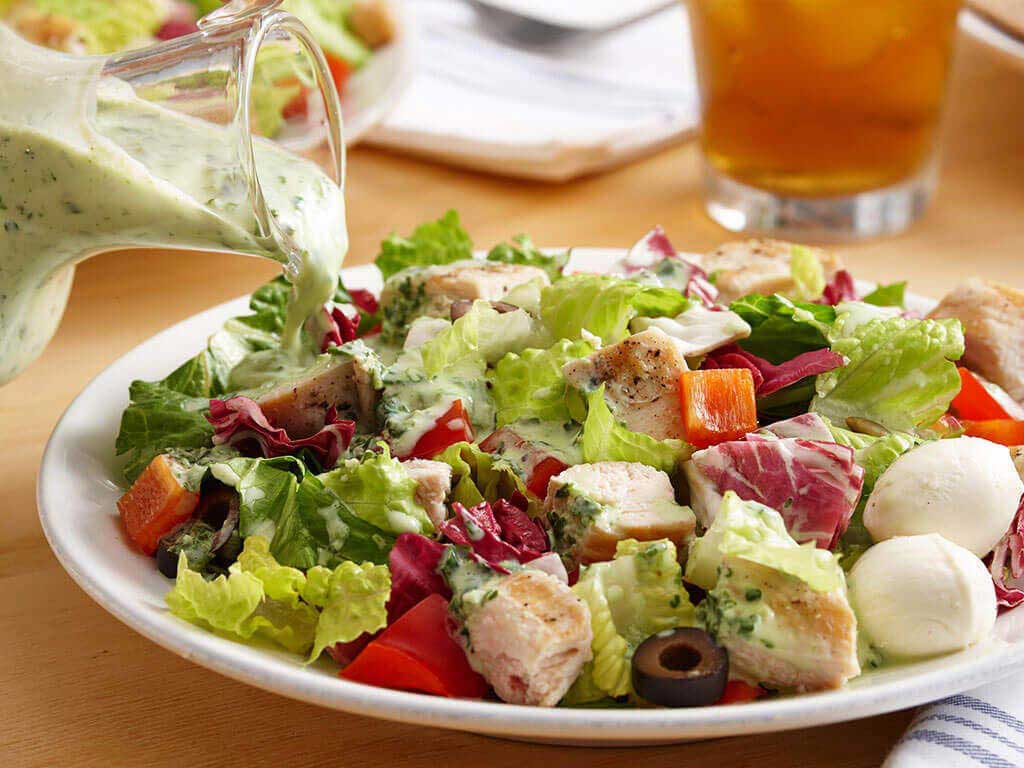 Restaurant Style Chicken Chopped Salad
Add Your Comment