Perdue's Blog The Table
Craving Crispy? Dig into These Air Fryer Recipes
July 2023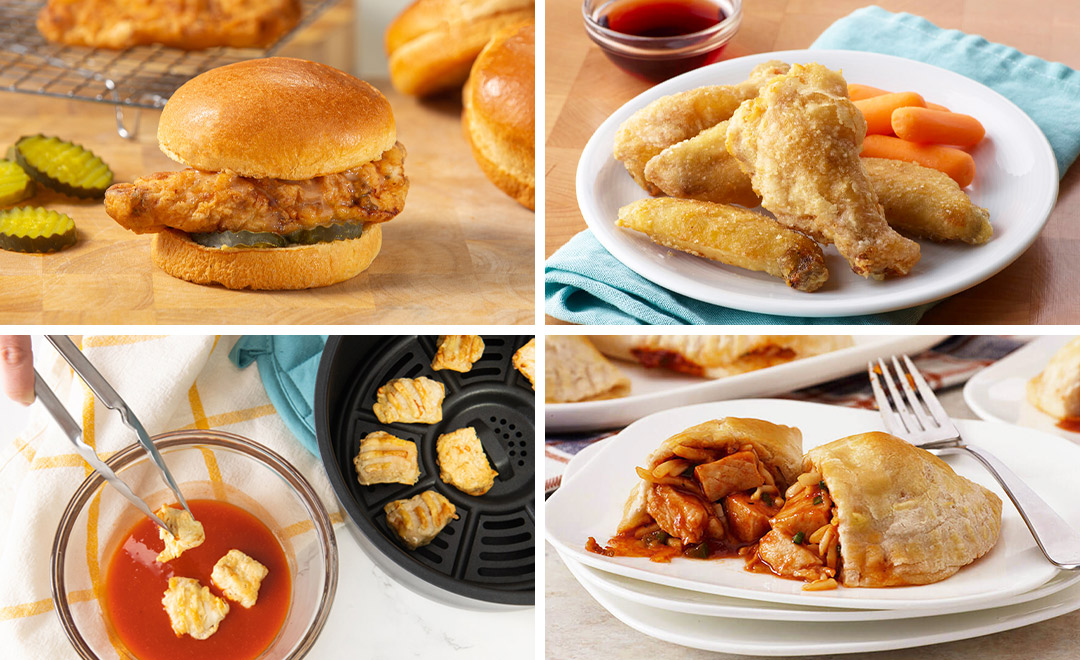 If you don't have an air fryer, you most certainly have a friend who swears by theirs. All the buzz around this latest must-have kitchen gadget begs the questions, "What is it?" and "Why do I need it?"
An air fryer is a countertop device that uses a heating mechanism and a fan to cook food that would typically be deep-fried or baked. Hot air rapidly circulates within the unit, surrounding a basket of food and creating the crispiness we all crave. The main draw of air fryers is their ability to quickly "fry" items like chicken nuggets and fries with little or no oil. On top of the health benefits, air fryers cook quickly, require minimal cleanup and eliminate splattering oil. 
Fried Chicken for Breakfast, Lunch and Dinner
There are few things more comforting and satisfying than fried chicken, and thanks to the air fryer, we've got a collection of fried chicken dishes for any time of day. From chicken and waffle bites to classic buttermilk fried chicken, it's all here and ready to be devoured.
Wingin' it Every Which Way
Ahh, chicken wings. Are they a side, an app, a main event or all the above? When they're cooked right, it doesn't matter. All that matters is that you have enough, because they will surely fly off the plate. Find your favorite flavor or serve a variety with these crispy, crunchy and irresistible air fryer recipes.
Dinner Time Simplified
Busy weeknights are one of the times when an air fryer really pulls it weight. Whether you're looking to switch things up from your typical routine or simply beat the clock with a quick meal everyone will love, these dishes have you covered.
And the Crowd Goes Wild
Entertain like a pro with these air fryer faves. They're portable, dippable and oh-so-craveable, making them ideal for your next gathering. With so many tasty bites on the table, you may not even have to worry about a main course.
Reserve your seat at TheTable
Subscribe