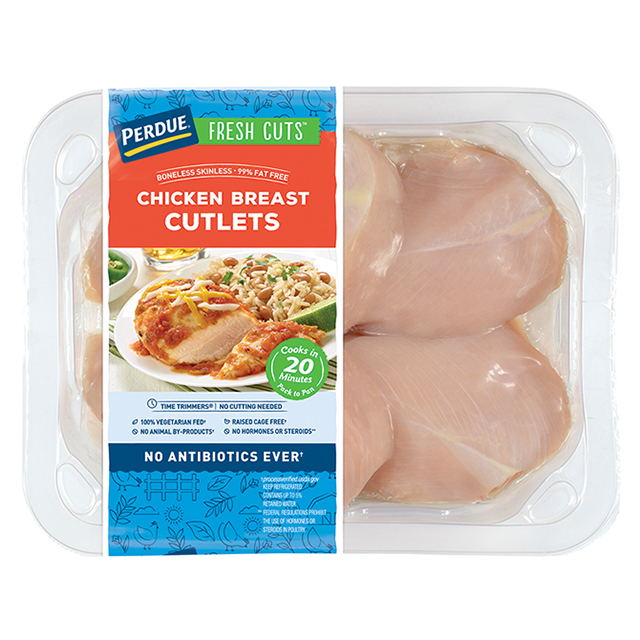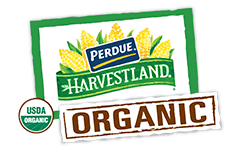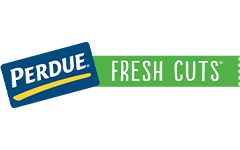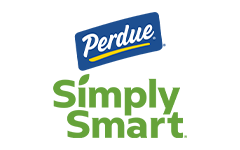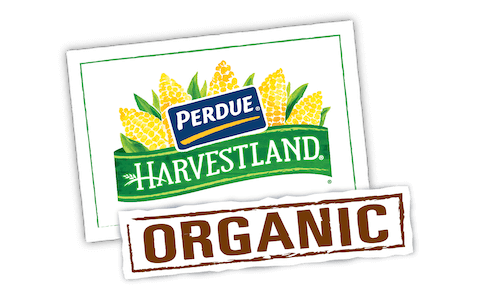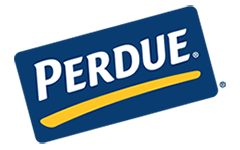 Made With:
PERDUE® FRESH CUTS® Chicken Breast Cutlets
PREP TIME: 40min COOK TIME: 30min
Serves 4


Ingredients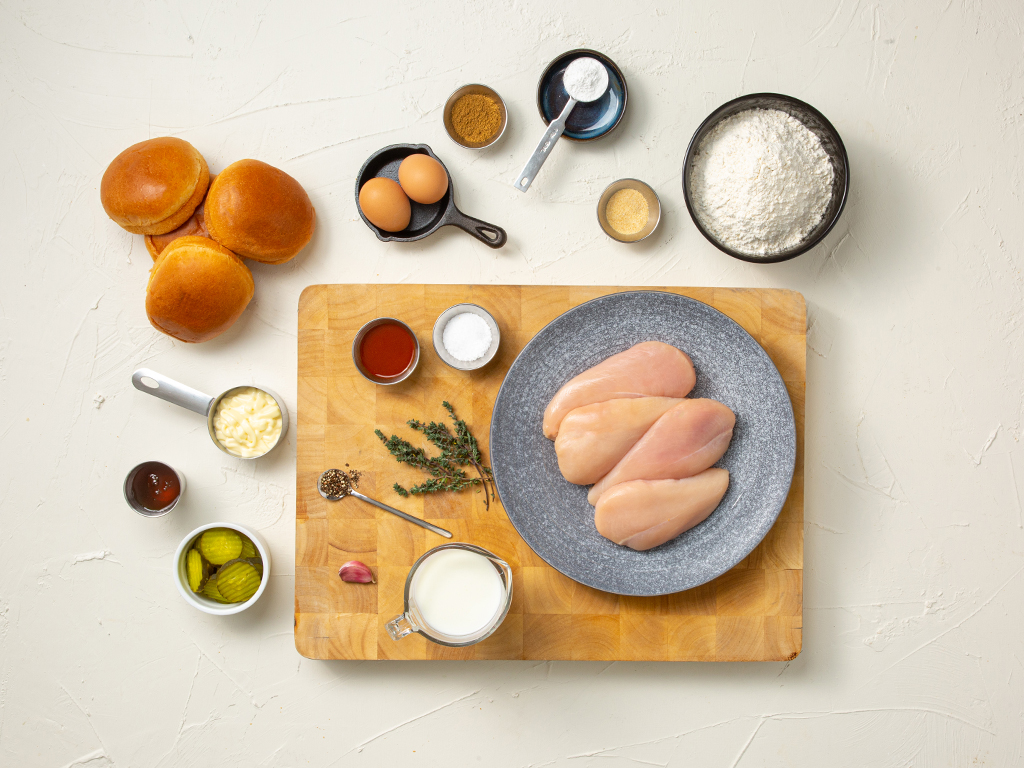 4 cups cultured buttermilk
1 tbsp. Louisiana style hot sauce
1 tsp. kosher salt + 1 tbsp.
1/2 tsp. cracked black pepper
8 thinly sliced dill pickles
2 cups seasoned bread crumbs
Step 1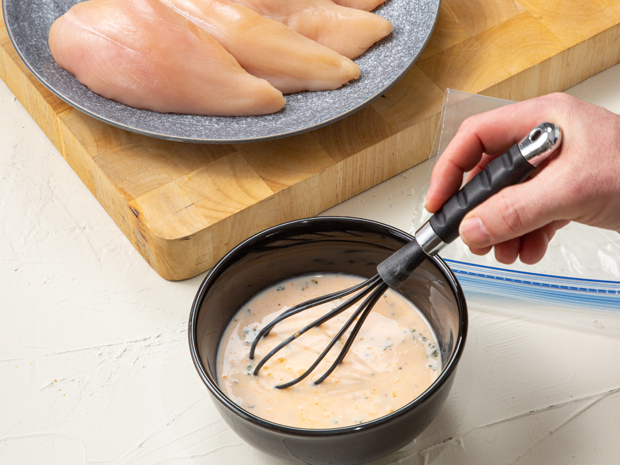 Whisk
Whisk together buttermilk, hot sauce, thyme, garlic clove, 1 tsp. salt, and ½ tsp. black pepper and place into a large sealable plastic bag.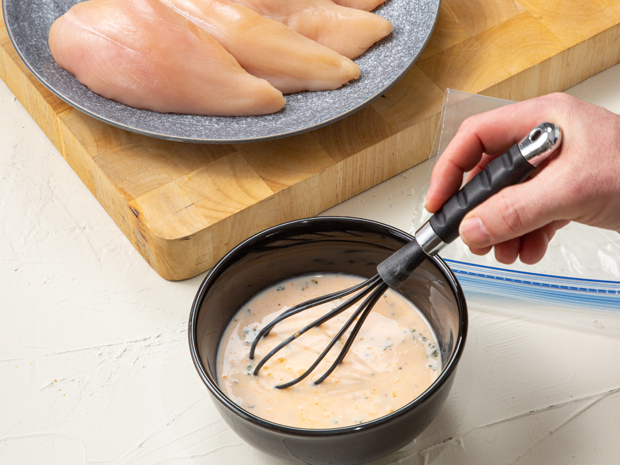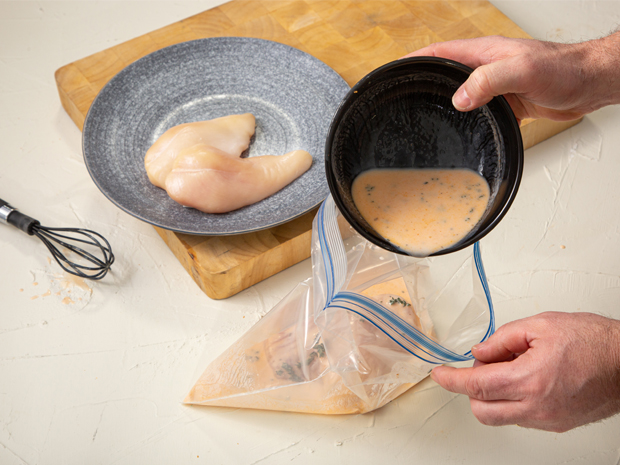 Step 2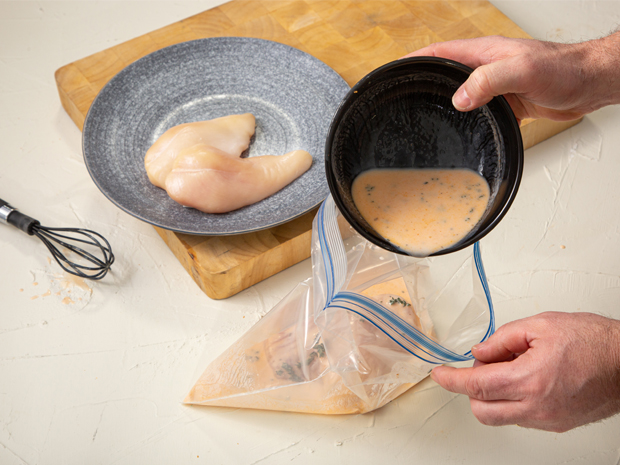 Marinade
Place chicken breasts into the bag with the marinade, seal, and refrigerate for at least 4 hours, up to 24 hours.
Step 3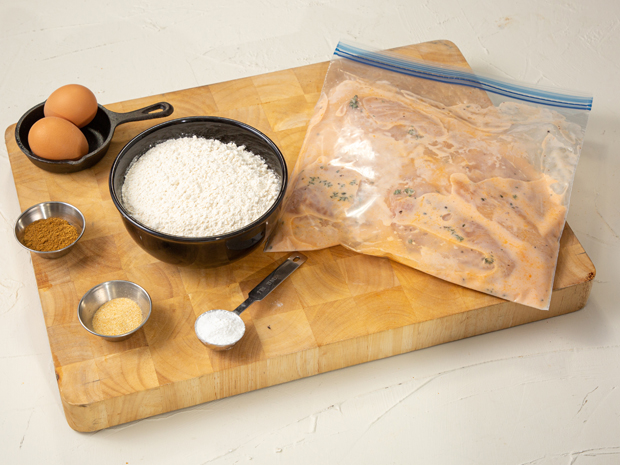 Mix
Whisk together flour, 1 tbsp. salt, baking powder, garlic, cumin and breadcrumbs to create dry breading. In a separate bowl whisk together eggs and water, set aside. After marinating, remove chicken from marinade and pat dry with a paper towel.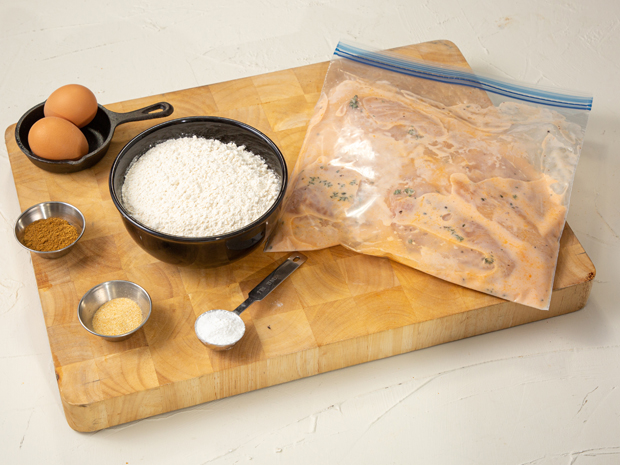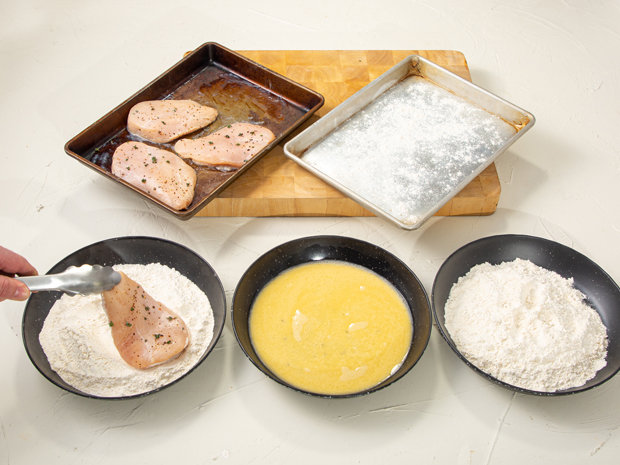 Step 4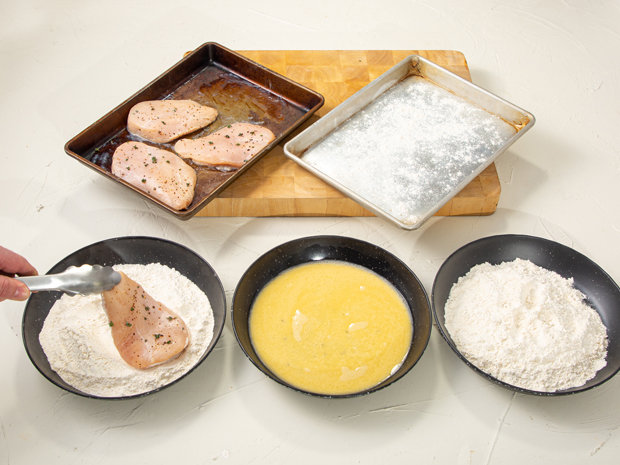 Bread
Press the chicken breast into the dry breading mixture, evenly coat and shake off excess. Then submerge chicken breast into the egg wash and then back into dry breading. Firmly press the chicken breast into the breading on both sides to get as much breading adhesion as possible. Place onto a sheet tray that is dusted with dry breading mixture, and place into the refrigerator for at least 15 minutes.
Step 5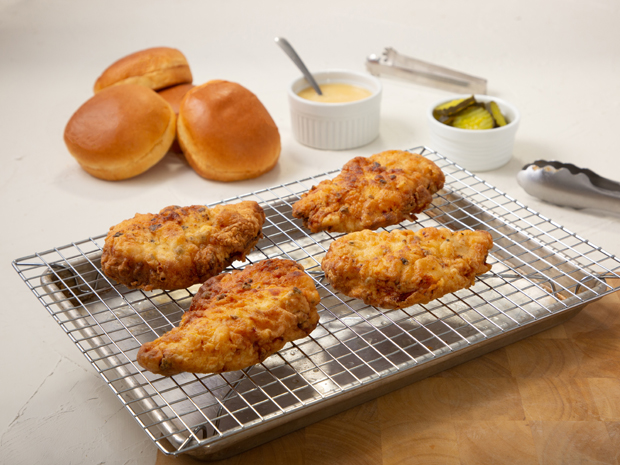 Air Fry
Preheat the air fryer to 360°F. Brush the breaded chicken lightly with 2 tbsp. of vegetable oil or use a vegetable oil pan spray for a couple spritzes. Place in single layer in preheated air fryer, if there's not enough room, cook in batches. Chicken is done when meat thermometer inserted in center reaches 170°F. Drain on wire rack to keep chicken crispy.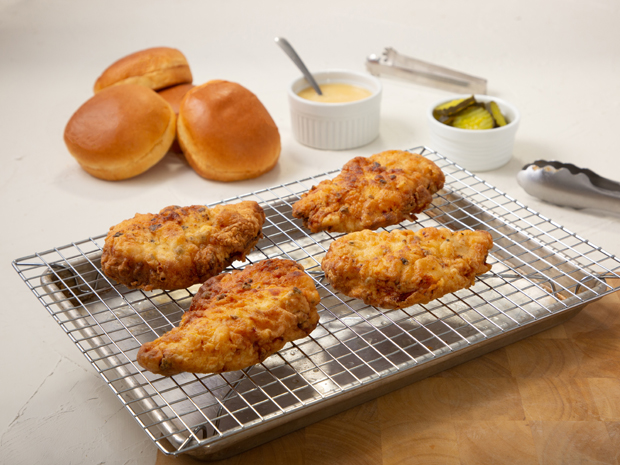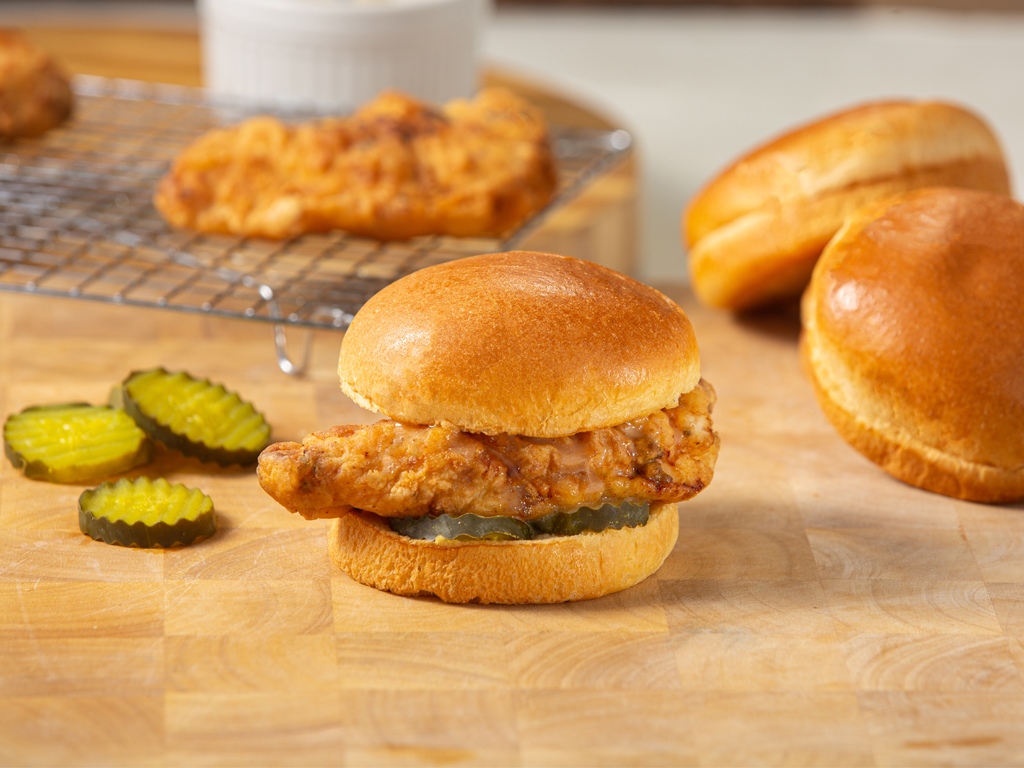 Step 6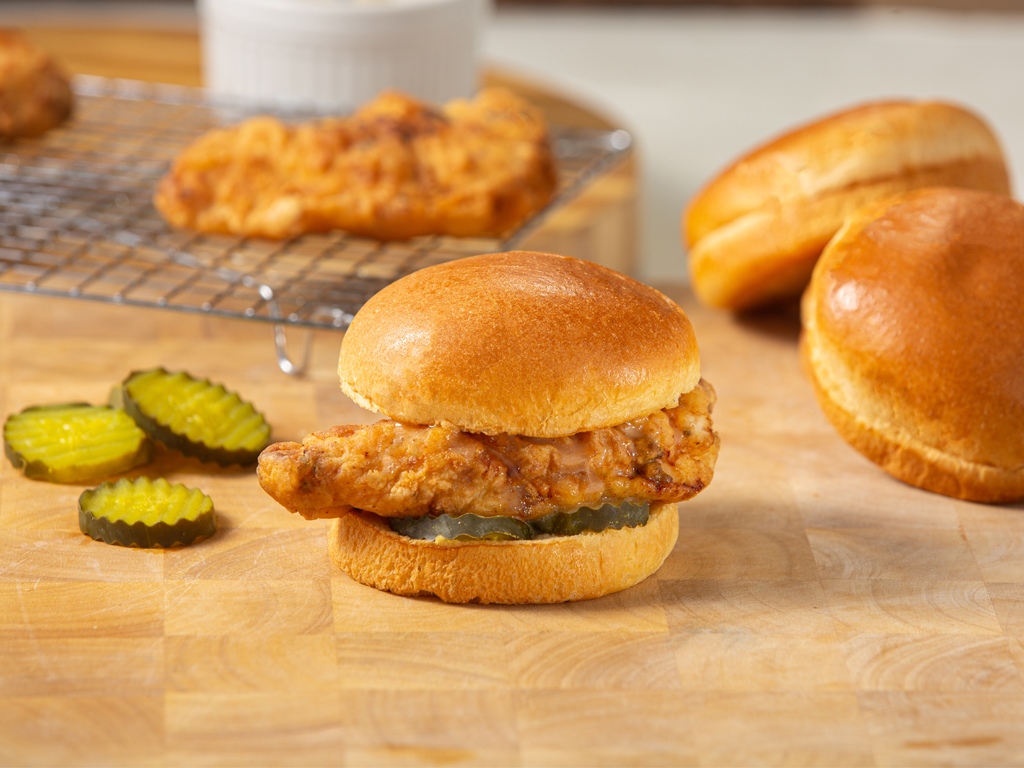 Serve
Mix together mayonnaise and honey to create honey-mayo. Place two pickle slices on each toasted bun, followed by the crispy chicken breasts and drizzle with honey-mayo.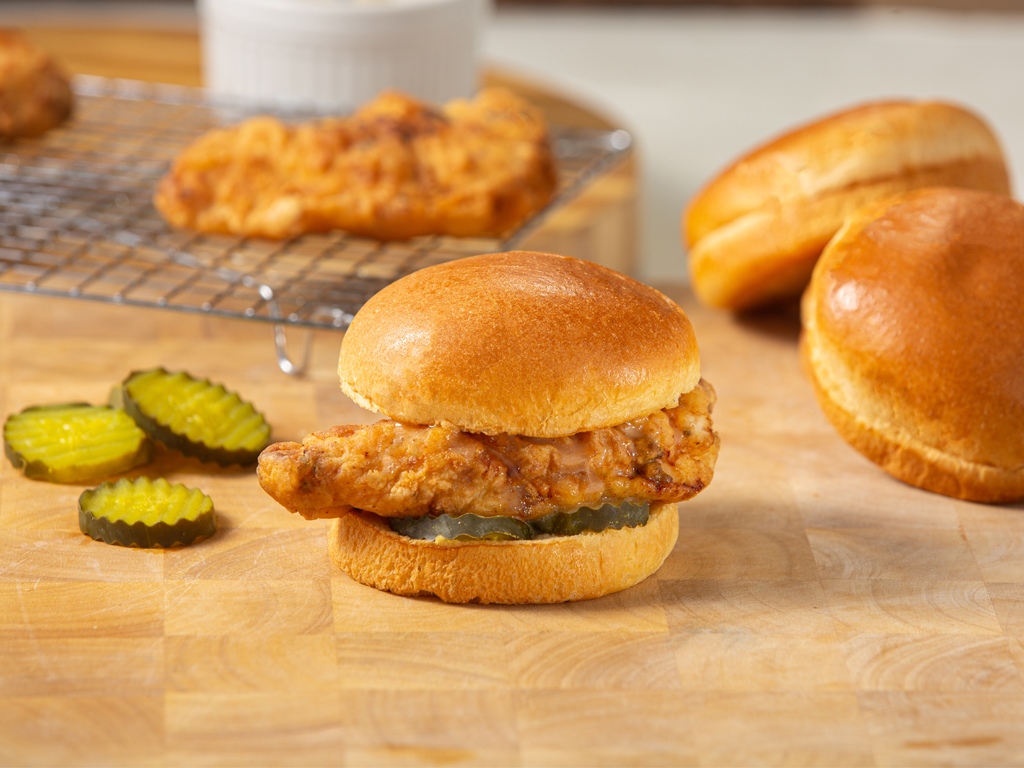 Air Fryer Buttermilk Fried Chicken Sandwich
Add Your Comment