Perdue's Blog The Table
Recipes to Kick Off Spring
March 2023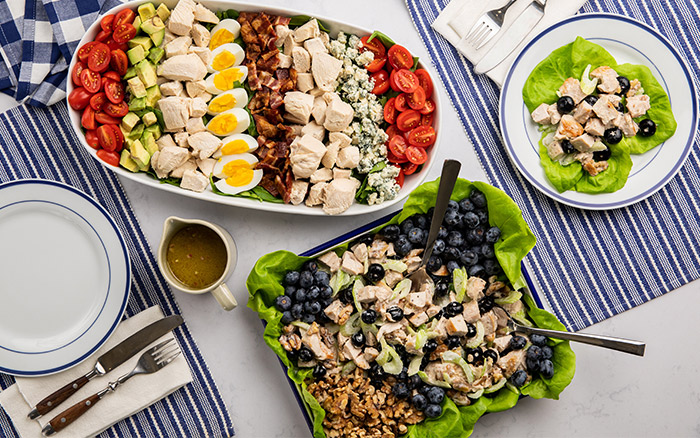 Spring is coming—a time of renewal and fresh ideas. After months of warming soups and stews, it's time to switch it up! So enjoy the smell of blossoms in the air, and usher in spring with these hearty, easy meals that will fill you up without feeling heavy.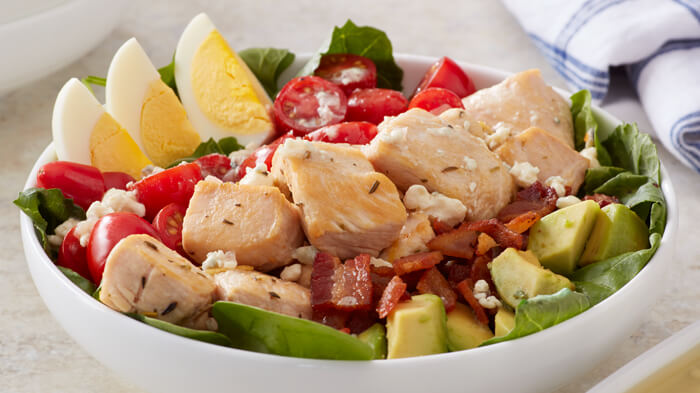 1. Go green
A protein-heavy salad gets a little makeover with the addition of ripe avocado and a crunchy mix of fresh greens, and braising the chicken in lemon juice brings some zing to your taste buds.
Recipe to try: Super Greens Chicken Cobb Salad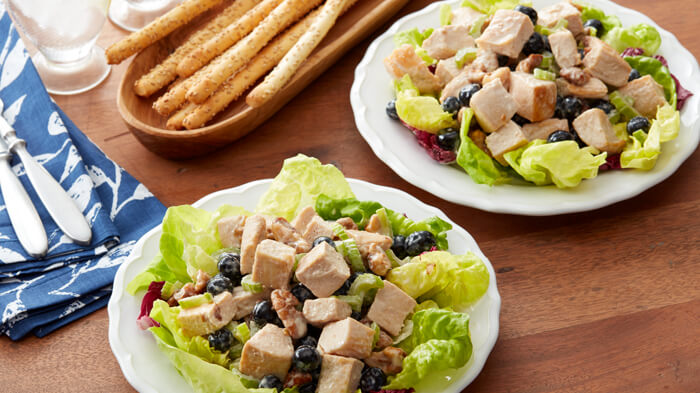 2. Fruity freshness
Blueberries are a welcome, if unexpected, guest at the table in this salad that brings all the best parts of a pancake breakfast – maple syrup and blueberries – to a hearty, easy to assemble salad. With a creamy dressing, healthy lettuce, and tenderly cooked PERDUE® FRESH CUTS® Diced Chicken Breast, this salad is perfect for a light dinner or lunch.
Recipe to try: Creamy Maple Chicken and Blueberry Salad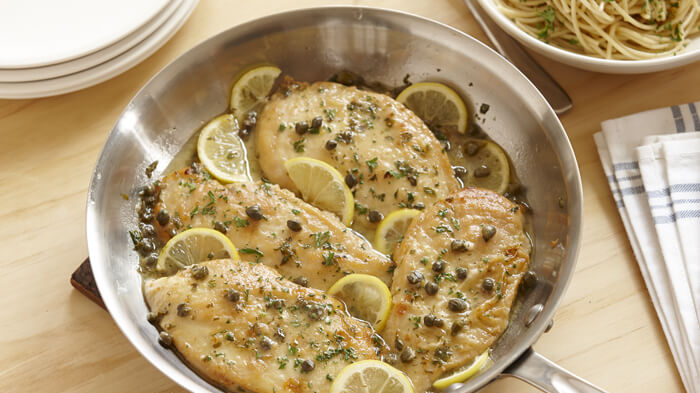 3. Weeknight wonders
Lightly seasoned and pan-fried, braised PERDUE® PERFECT PORTIONS® Boneless Skinless Chicken Breasts finished with a lemon-caper broth make a practical and delicious, easily portioned weeknight meal.
Recipe to try: Easy Chicken Piccata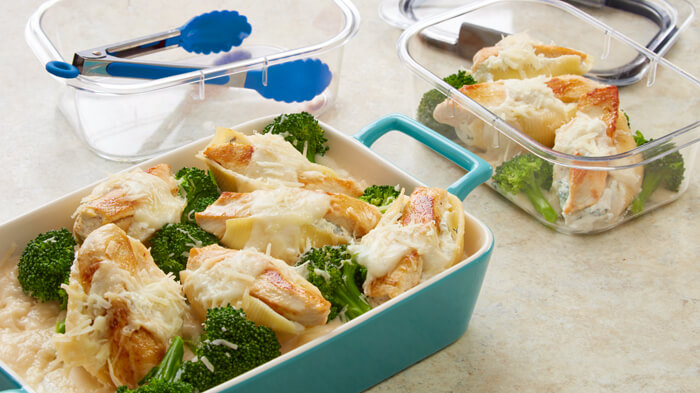 4. "Shell" out
Stuffed shells don't have to be tedious with PERDUE® FRESH CUTS® Chicken Breast Strips. These shells are bathed in garlicky, cheesy goodness and served with roasted broccoli florets for a well-rounded evening dish.
Recipe to try: Chicken Stuffed Shells with Alfredo Sauce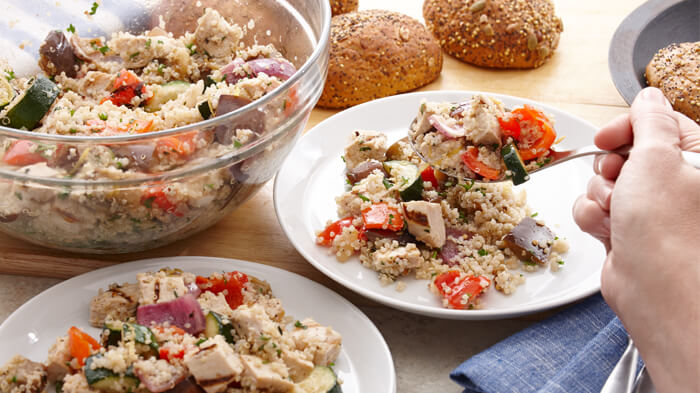 5. Get grillin'
Spring means you can finally get back to grilling outside, and you'll want to make this deconstructed ratatouille, studded with chunks of grilled PERDUE® PERFECT PORTIONS® Boneless Skinless Chicken Breasts and served with healthy quinoa, the first new recipe you try.
Recipe to try: Grilled Ratatouille with Chicken & Quinoa
Reserve your seat at TheTable
Subscribe