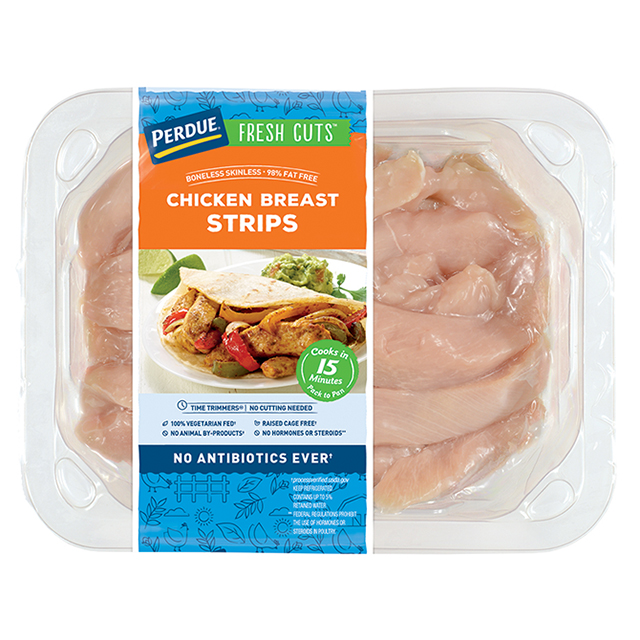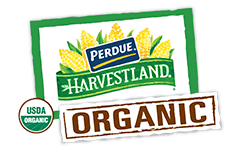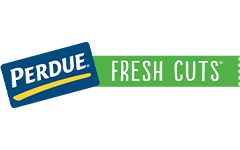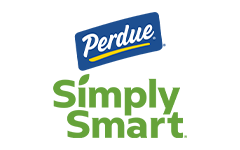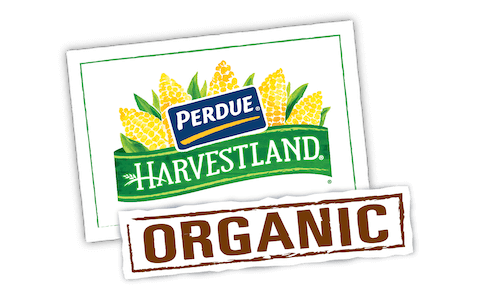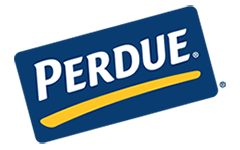 Made With:
PERDUE® FRESH CUTS® Fresh Boneless Skinless Chicken Breast Strips
PREP TIME: 10min COOK TIME: 40min
Serves 6


Ingredients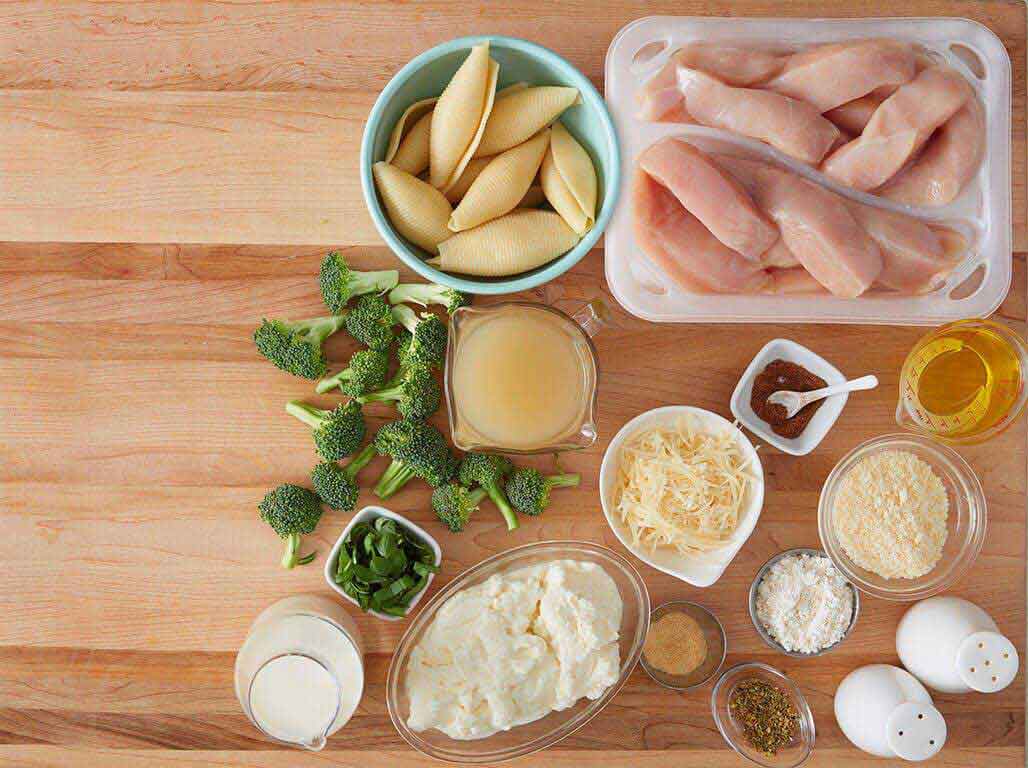 9 jumbo pasta shells, cooked as per package directions
1 cup part skim ricotta cheese
1/4 cup shredded parmesan
1 cup low sodium chicken stock
1/2 cup grated parmesan cheese
1/4 cup parmesan for topping
Step 1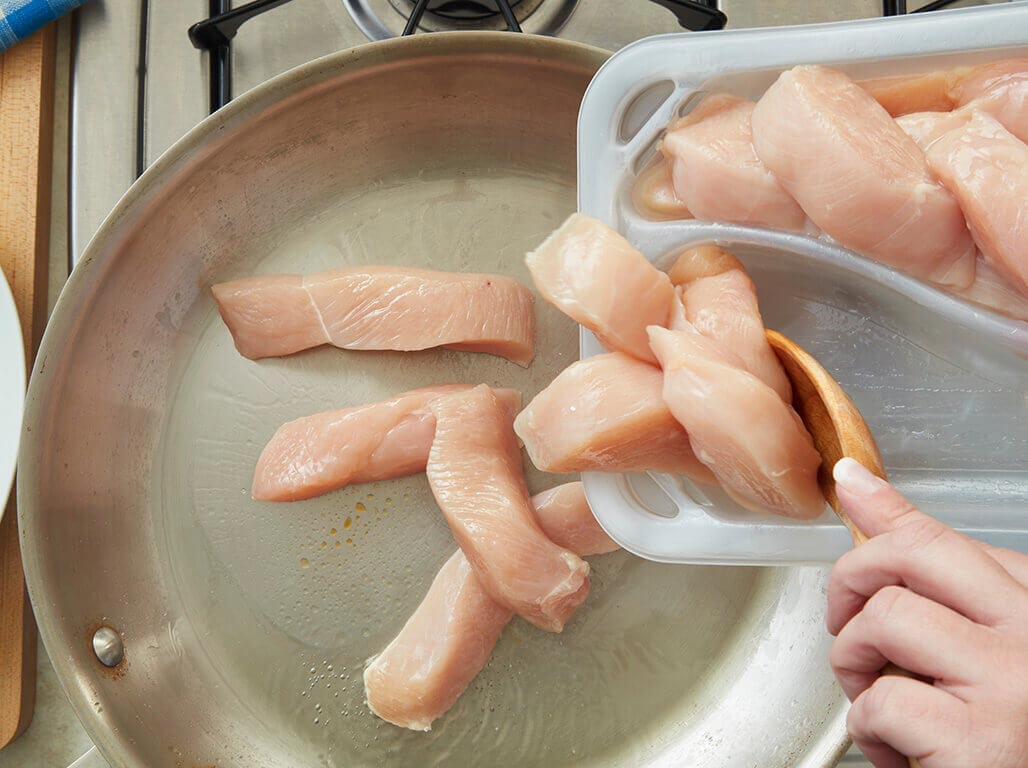 Preheat
Preheat your oven to 350°F. In a skillet heat 2 tablespoons olive oil over medium high heat. Add the chicken and season with salt, garlic and pepper. Sauté the chicken strips until browned and cooked through, about 7 to 10 minutes. Chicken is done when a meat thermometer inserted in the center reaches 170°F. Transfer to a plate.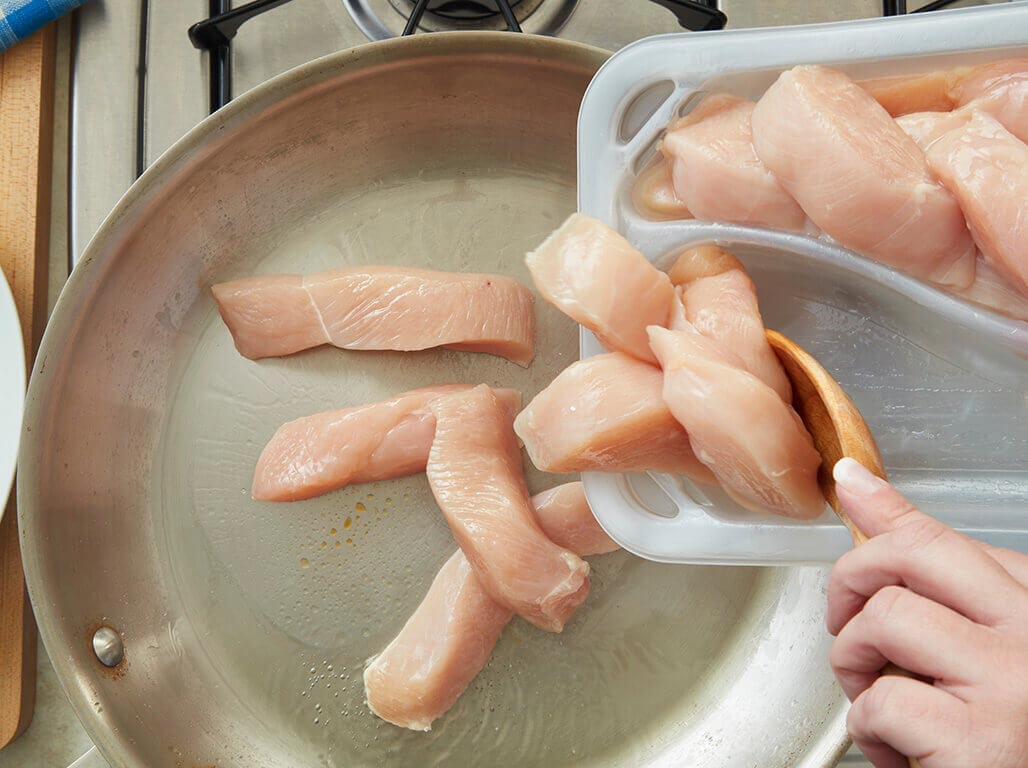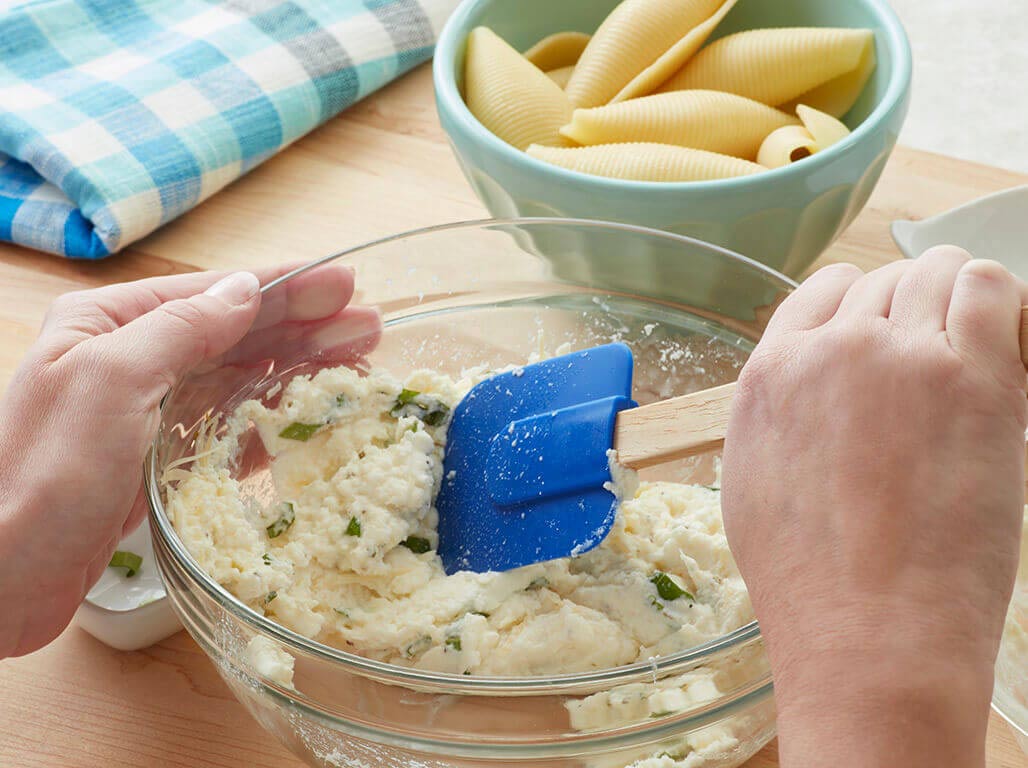 Step 2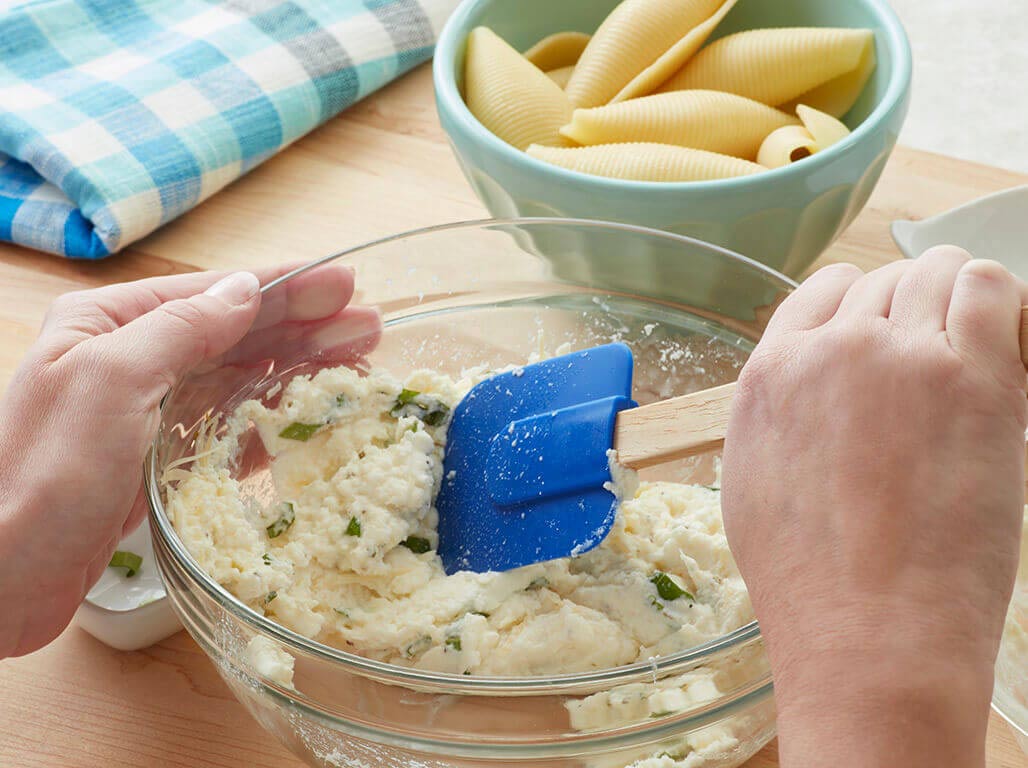 Mix
In a bowl, mix together the ricotta cheese, parmesan, shredded basil, salt, oregano and pepper. Set aside.
Step 3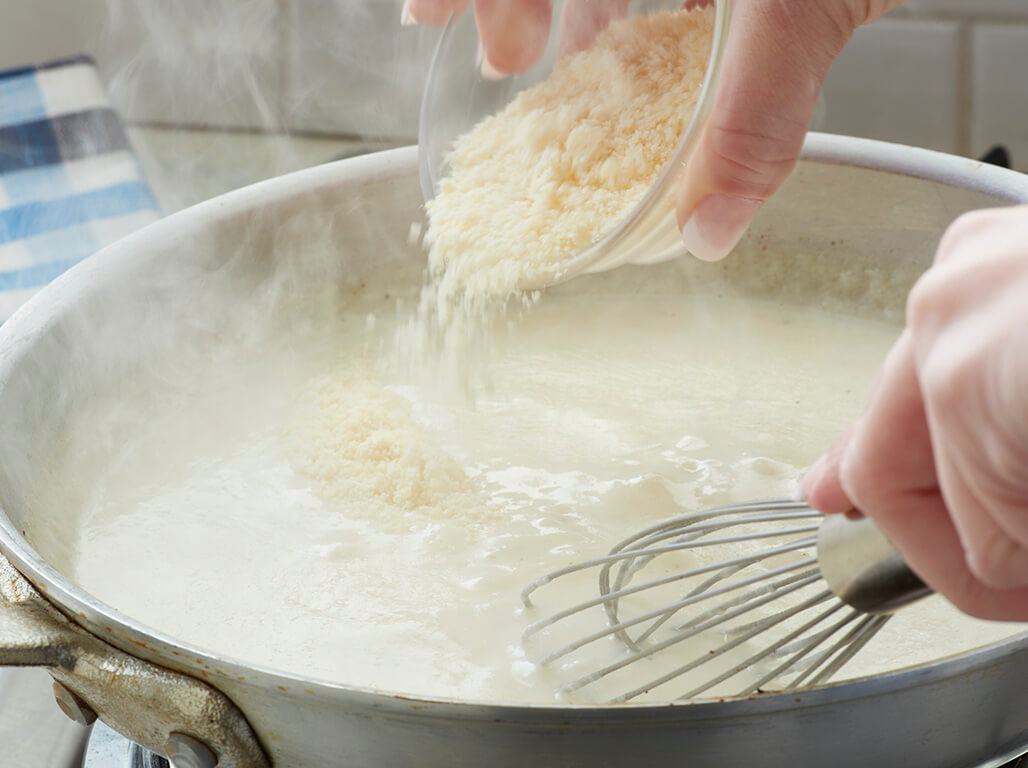 Whisk
In another skillet heat 3 tablespoons of olive oil over medium heat. Whisk the flour into the oil until smooth, about 1 minute. Slowly whisk in the chicken stock and the milk until smooth. Raise the heat to medium high and bring to a simmer. Season with salt, pepper, and nutmeg. Simmer until the sauce thickens, about 2 to 3 minutes. Stir in the parmesan cheese. Simmer until the cheese melts, another 1 to 2 minutes If the sauce gets too thick, thin with a little more milk.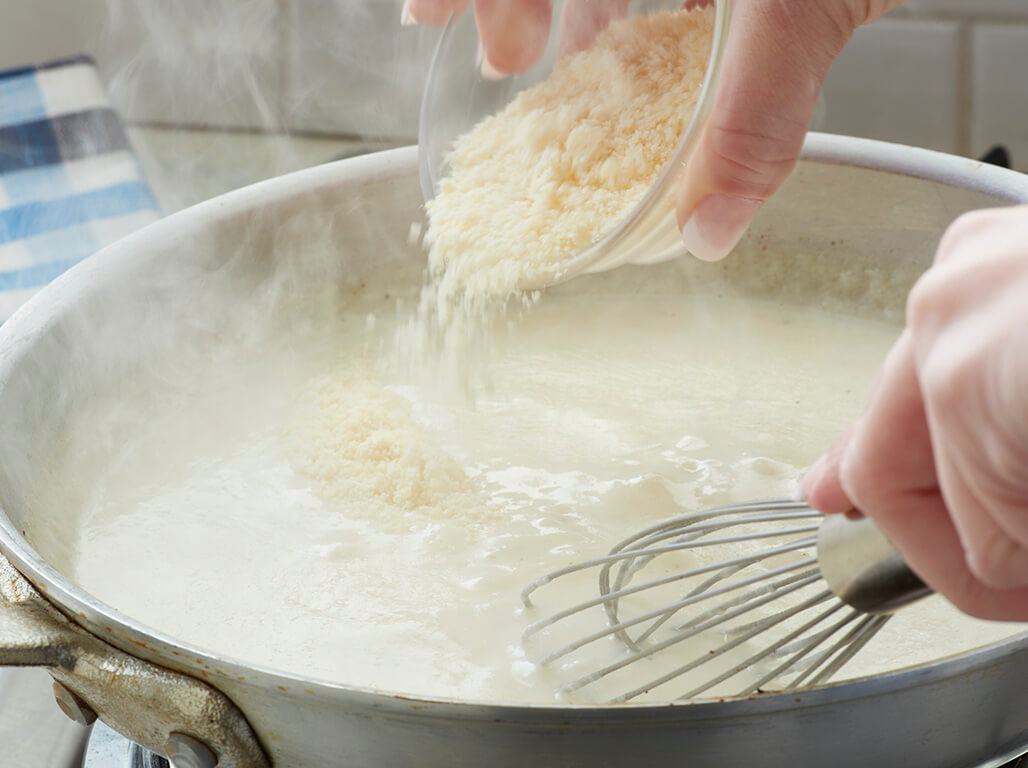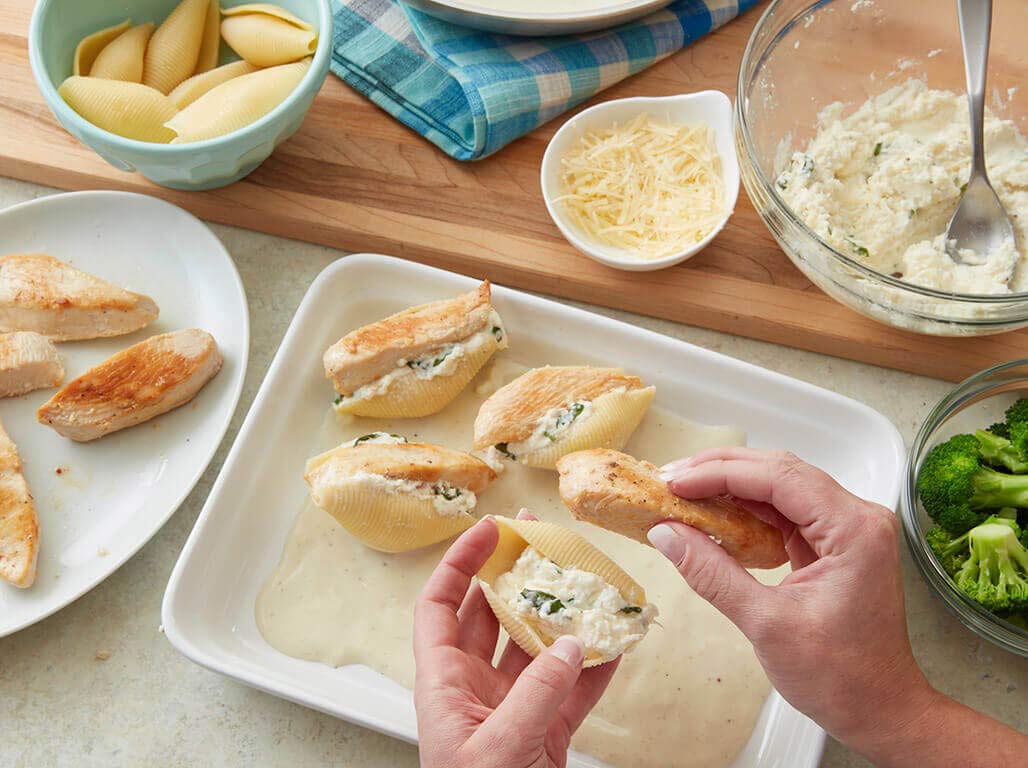 Step 4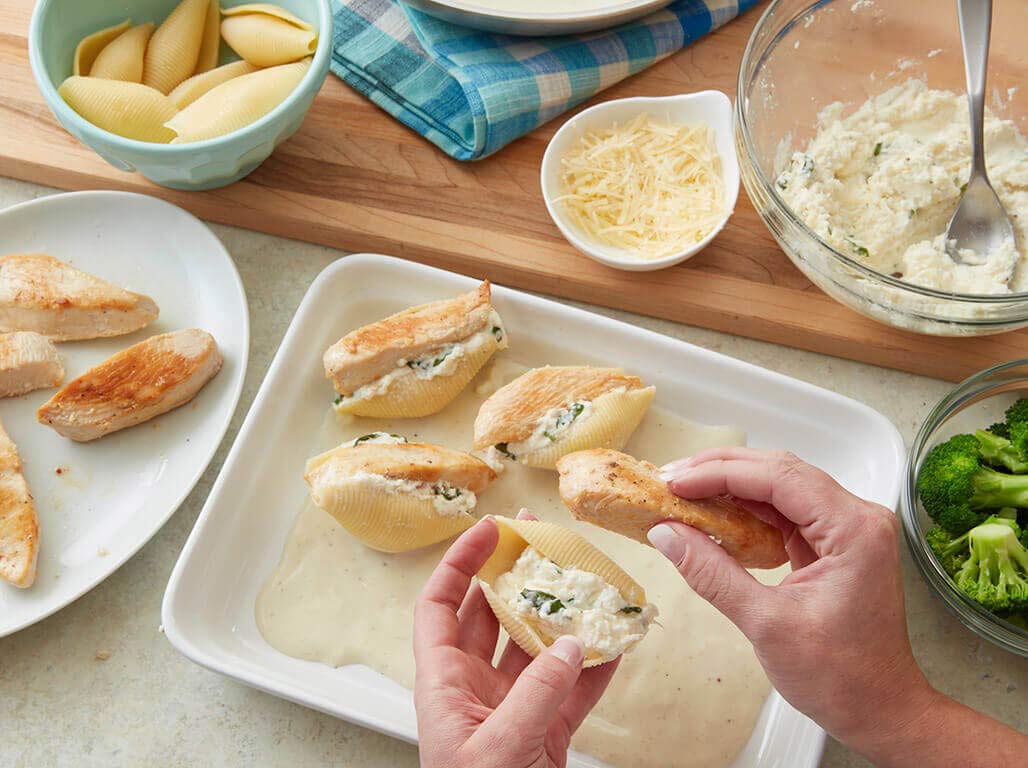 Stuff and Bake
Pour 1/2 cup of sauce into the bottom of a medium baking dish. Using a spoon, fill each of the shells with 2 to 3 tablespoons of the cheese mixture. Nestle a chicken strip into the shell on top of the cheese mixture. Lay the shell face up in the baking dish. Repeat with remaining chicken and shells. Pour the remaining alfredo sauce over the top of the shells. Scatter the broccoli florets in the baking dish around the shells. Sprinkle the remaining Parmesan cheese over the shells. Bake uncovered for about 10 minutes to heat through.

TIP
TIP: You can substitute the homemade Alfredo sauce for your favorite jar of pre-made Alfredo.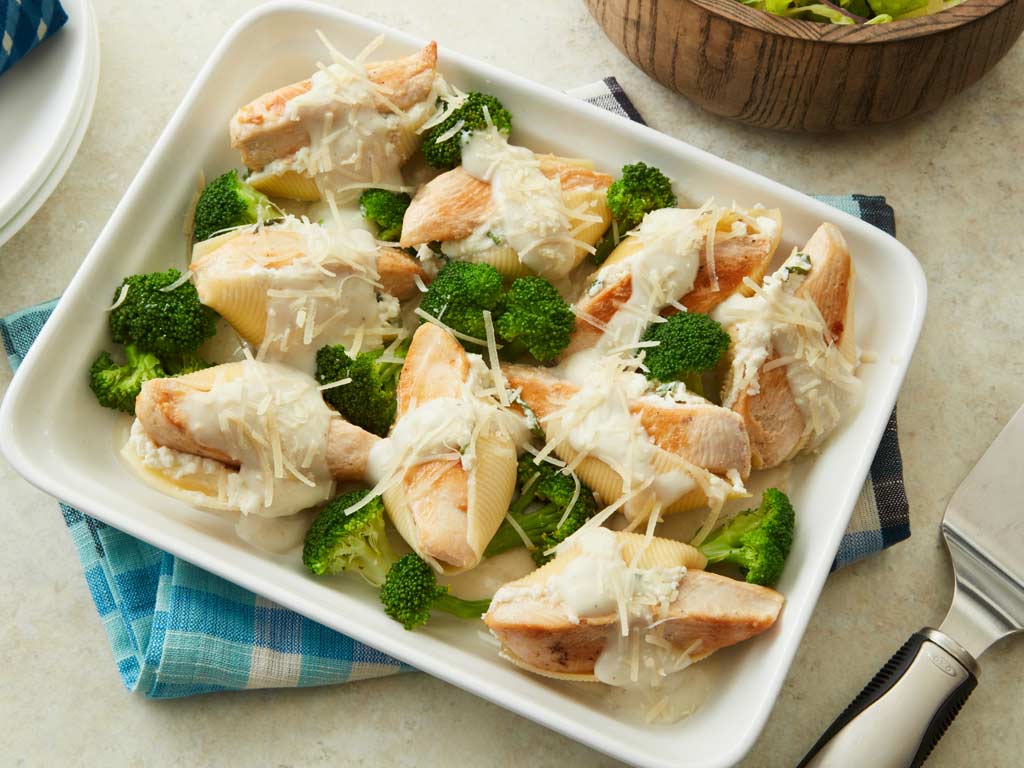 Chicken Stuffed Shells with Alfredo Sauce
Add Your Comment