Perdue's Blog The Table
Simple Comforts to Stay Cozy at Home
September 2022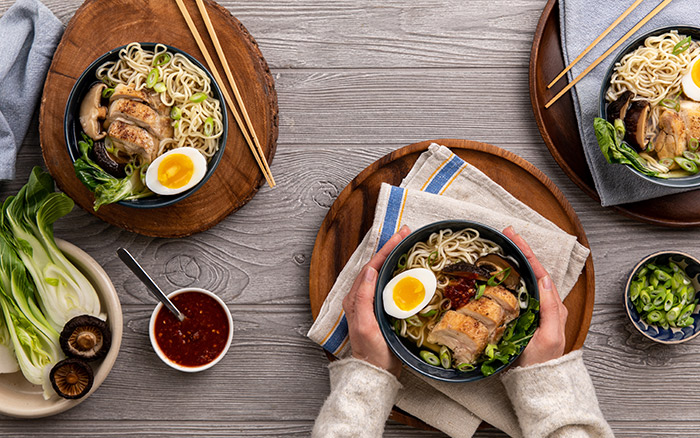 Sometimes takeout seems like the easiest option, but too often, you get home to find your food already cold and unappealing. These easy soups and stews made with PERDUE® HARVESTLAND® Free Range Chicken Thighs will never let you down like that; so, embrace the cozy vibes, and stay in tonight.
Your favorite Japanese restaurant might be facing a little competition from your own kitchen with this simple yet intensely flavorful ramen that comes together with ingredients pulled right from your pantry.
 Dutch Oven Chicken and Herbed Dumplings
Nothing keeps the winter blues away quite like chicken and dumplings. Whether it reminds you of your grandma's cooking or your favorite diner, this soup is an enduring classic.
Chicken, first seared, then slow cooked in a red sauce. Make yourself comfortable—this laid-back recipe will do all the work for you.
Reserve your seat at TheTable
Subscribe