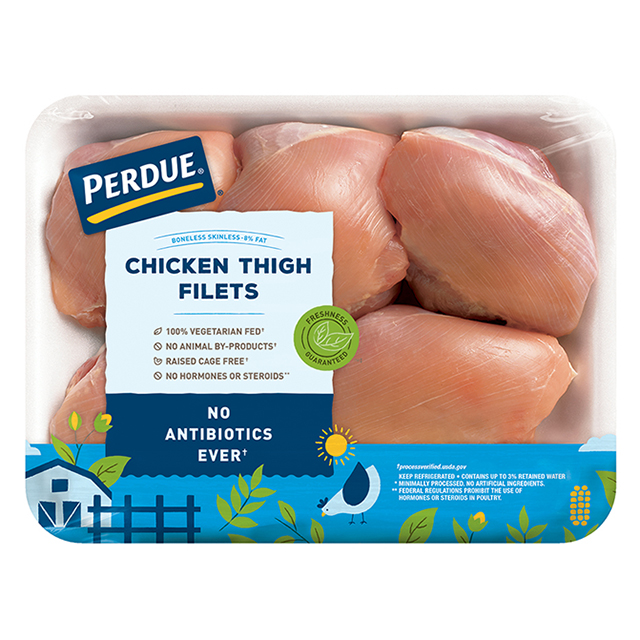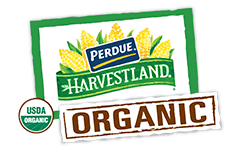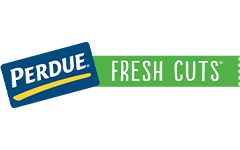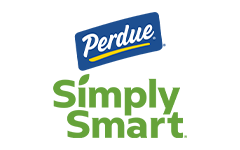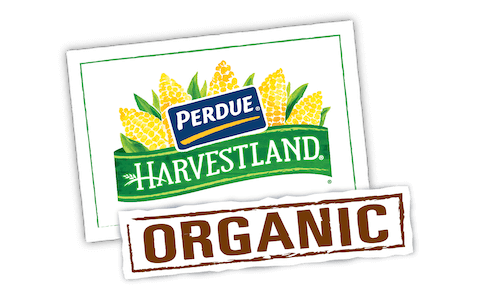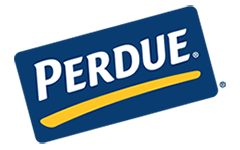 Made With:
PERDUE® Fresh Boneless Skinless Chicken Thighs
PREP TIME: 45min COOK TIME: 40min
Serves 4


Ingredients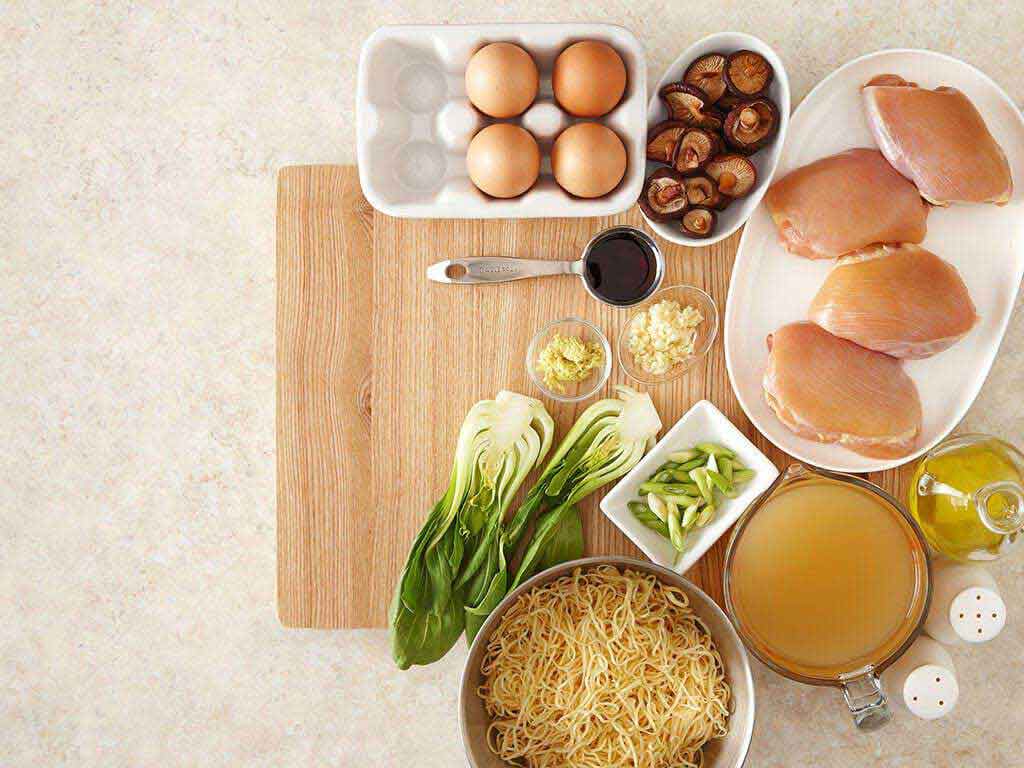 1/4 tsp. Chinese five-spice powder
1 tbsp. minced fresh garlic
1 oz. dried shiitake mushrooms, soaked in boiling water for 20 minutes
4 baby bok choy, cut in half
4 large eggs, hard boiled and cut in half
4 nests of dried ramen noodles, cooked (2 oz.)
Sriracha sauce for serving
Step 1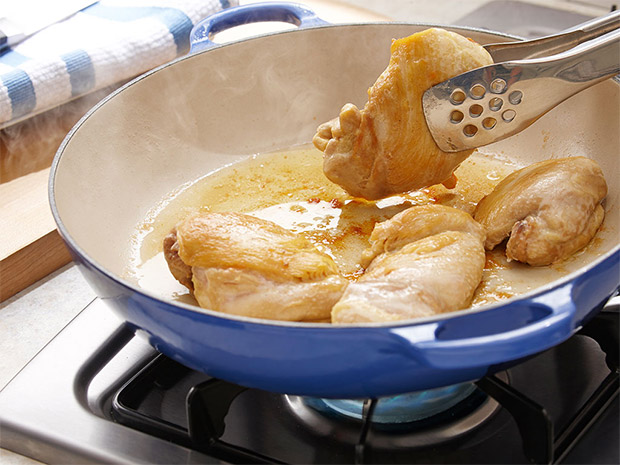 Sauté
Heat 1 tablespoon olive oil in large saucepan or Dutch oven over medium-high heat. Season chicken with Chinese five-spice powder, salt and pepper. Sauté chicken thighs 5 to 7 minutes per side, until chicken is browned. Transfer chicken to plate. When cool, slice thighs into strips.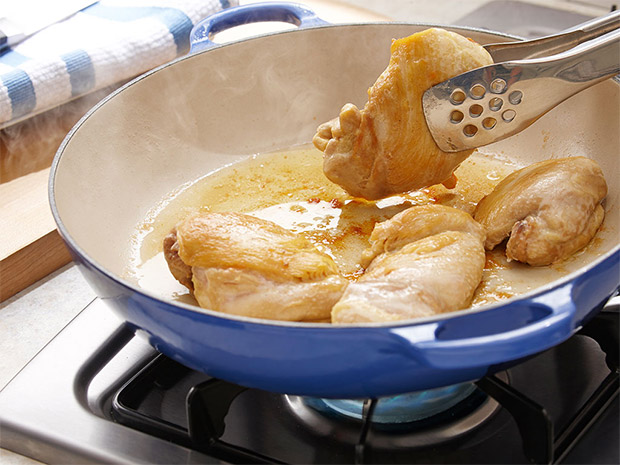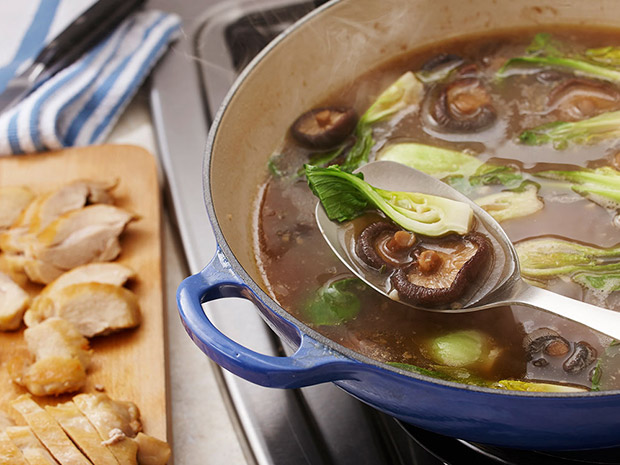 Step 2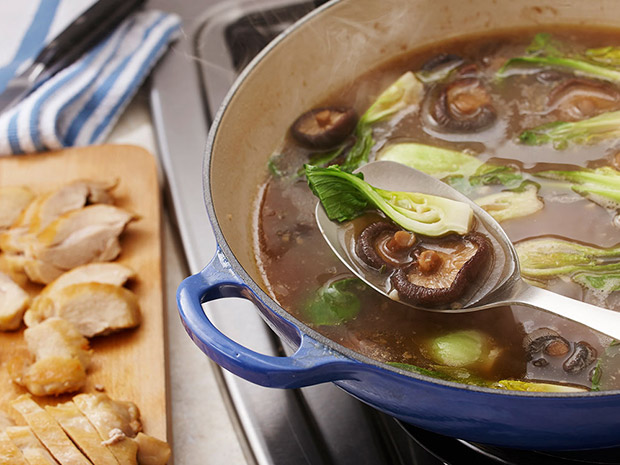 Simmer
Remove all but 1 teaspoon oil from Dutch oven and heat over medium-high heat. Add garlic and ginger, and sauté until fragrant, about 30 to 45 seconds. Add chicken stock, soy sauce and sugar. Remove stems from shiitake mushrooms, slice into strips and add to broth. Bring to boil, reduce heat and simmer 10 minutes. Add baby bok choy and sliced thighs to broth and simmer about 5 minutes or until bok choy is tender and chicken is cooked through.
Step 3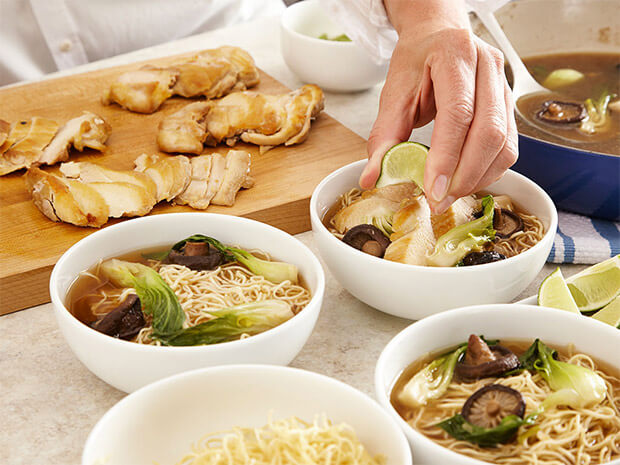 Serve
Divide cooked ramen noodles into 4 bowls. Ladle in broth. Add mushrooms and bok choy from broth. Top with sliced chicken, scallions and hard-boiled eggs. Serve with Sriracha sauce and lime wedges on side.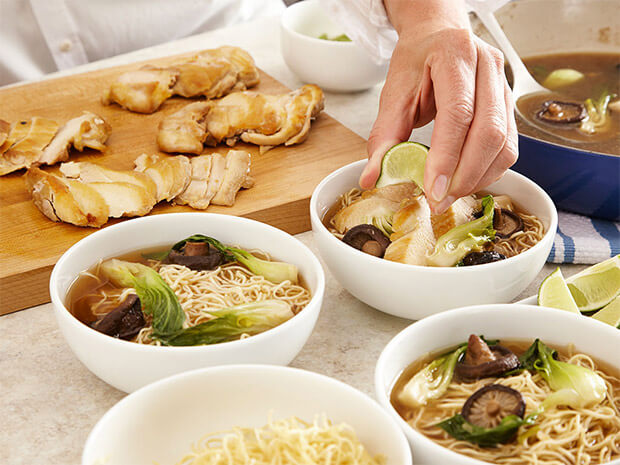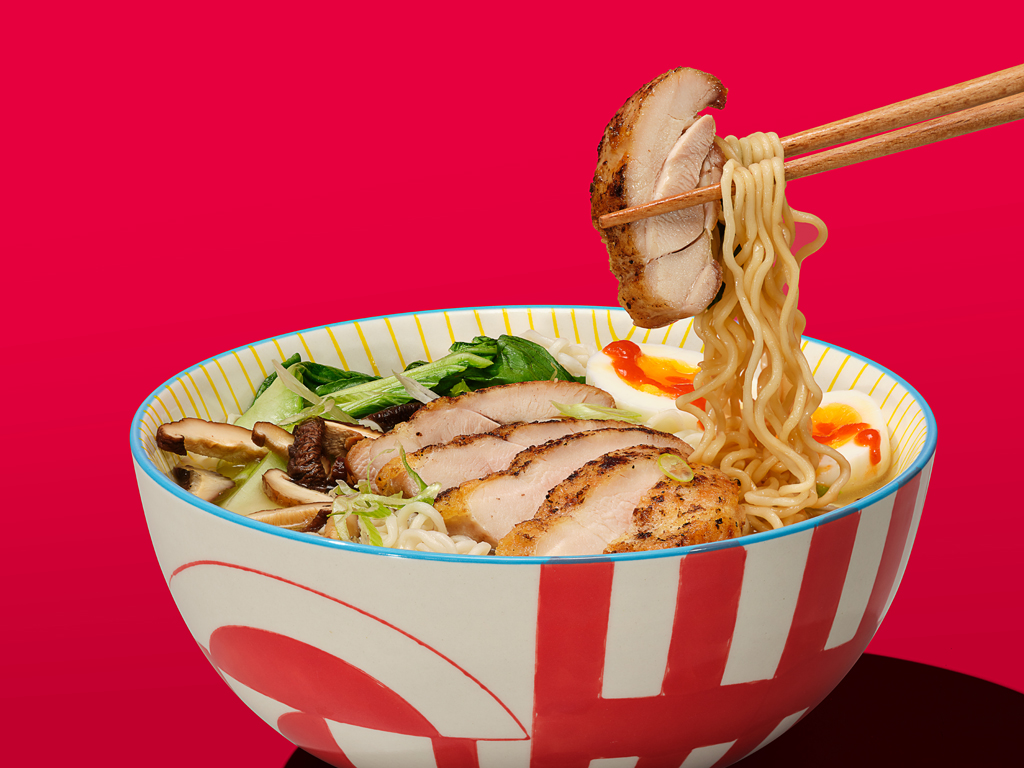 Ramen Chicken Noodle Bowl
Add Your Comment