Perdue's Blog The Table
3 Grown-up Ways to Cook with Chicken Nuggets
September 2018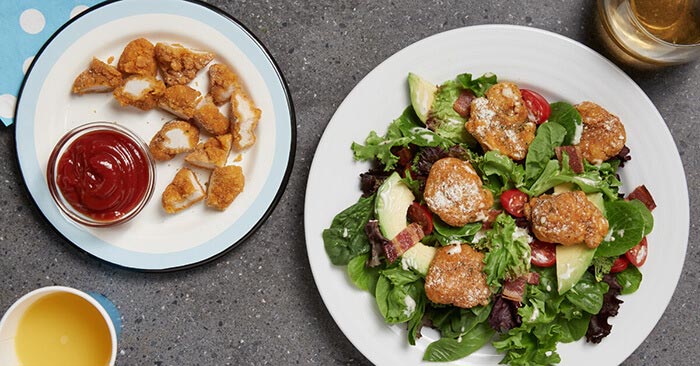 Raise your hand if you're a parent whose dinner is usually just unfinished chicken nugget scraps off your child's plate. Yeah, us too. These recipes are for all of us.
Check out this easy, handheld chicken nugget upgrade. Start with some PERDUE® Chicken Breast Nuggets, combine them with cheese and add them to a circle of refrigerated pizza dough. Delish!
Adding chicken nuggets or popcorn chicken to a salad is an easy way to create a more flavorful meal for grown-up palates. PERDUE® Breaded Popcorn Chicken combines with avocado and bacon to create this zesty Crispy Chicken Ranch Salad.
Reserve your seat at TheTable
Subscribe