Perdue's Blog The Table
Cheers to Spring
March 2020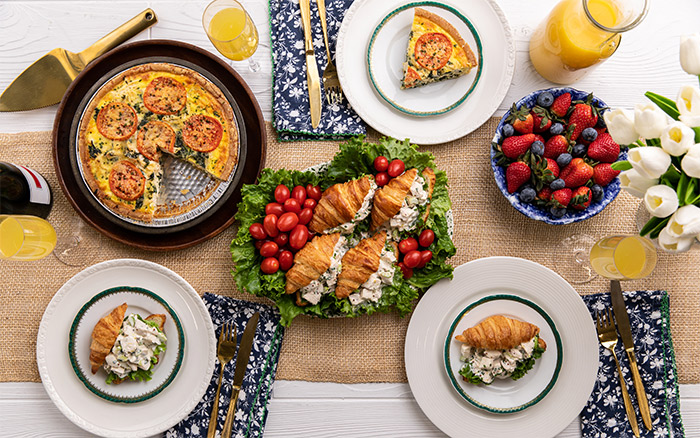 Flowers are peeking out from the dirt, the birds are flying north, and it's finally warm enough to enjoy a meal outside. Having a delicious brunch with your family is a perfect way to celebrate the end of winter, and with these easy recipes, you won't regret making it an occasion.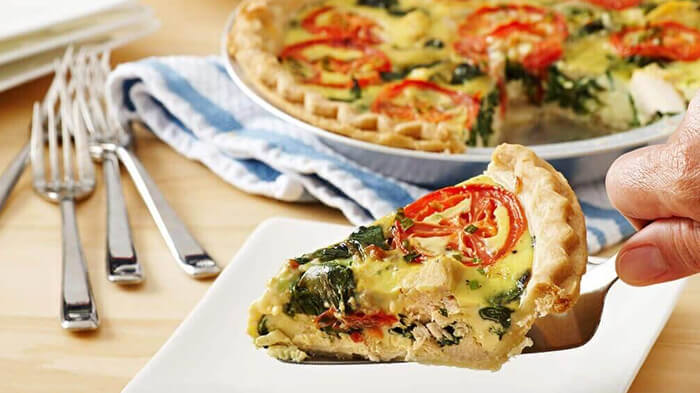 1. What the fluff?
Your family will be in awe of the beautiful texture this quiche brings to the table. Full of tasty bites of PERDUE® HARVESTLAND® PERFECT PORTIONS® Chicken Breasts, tomato, and spinach, it's a healthy and filling way to start the day.
Recipe to try: Fluffy Quiche with Chicken
2. Classics can still rule the table
This chicken salad has everything your mom put in it, but still looks chic and fresh tucked into a croissant with a leaf of lettuce or piled on a cracker for hors d'oeuvres.
Recipe to try: Classic Chicken Salad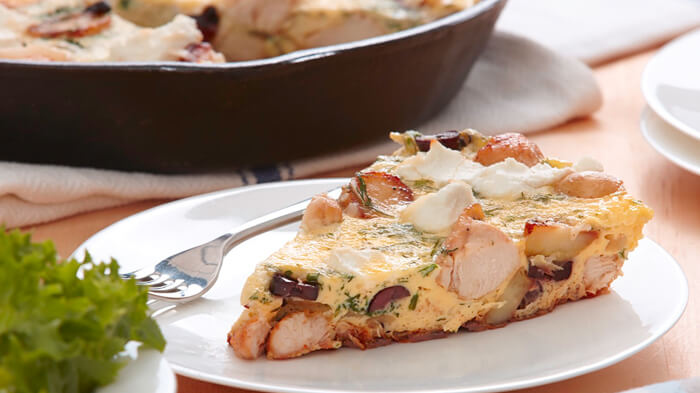 3. Take tangy to another level
This frittata is full to the brim with flavor—kalamata olives and fresh goat cheese bring the tang, while aromatics like dill finish off this classic brunch dish.
Recipe to try: Chicken Frittata with Kalamata Olives
Reserve your seat at TheTable
Subscribe