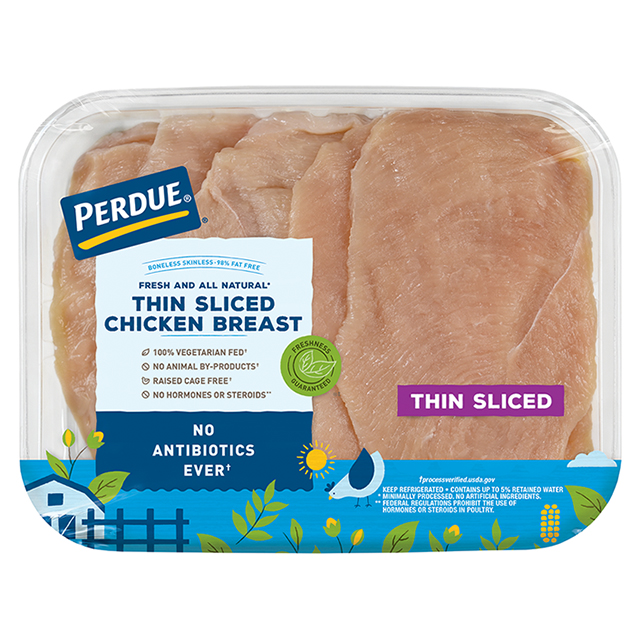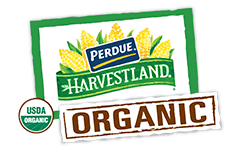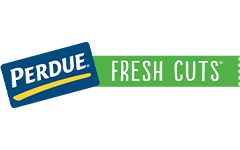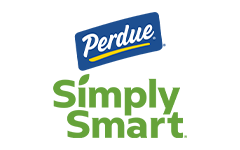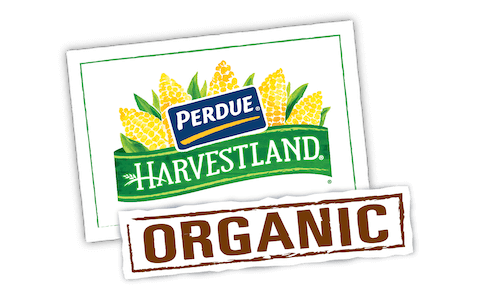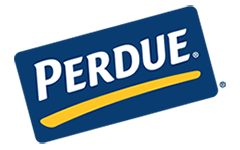 Made With:
PERDUE® Thin Sliced Boneless Skinless Chicken Breasts
PREP TIME: 10min COOK TIME: 10min
Serves 4


Ingredients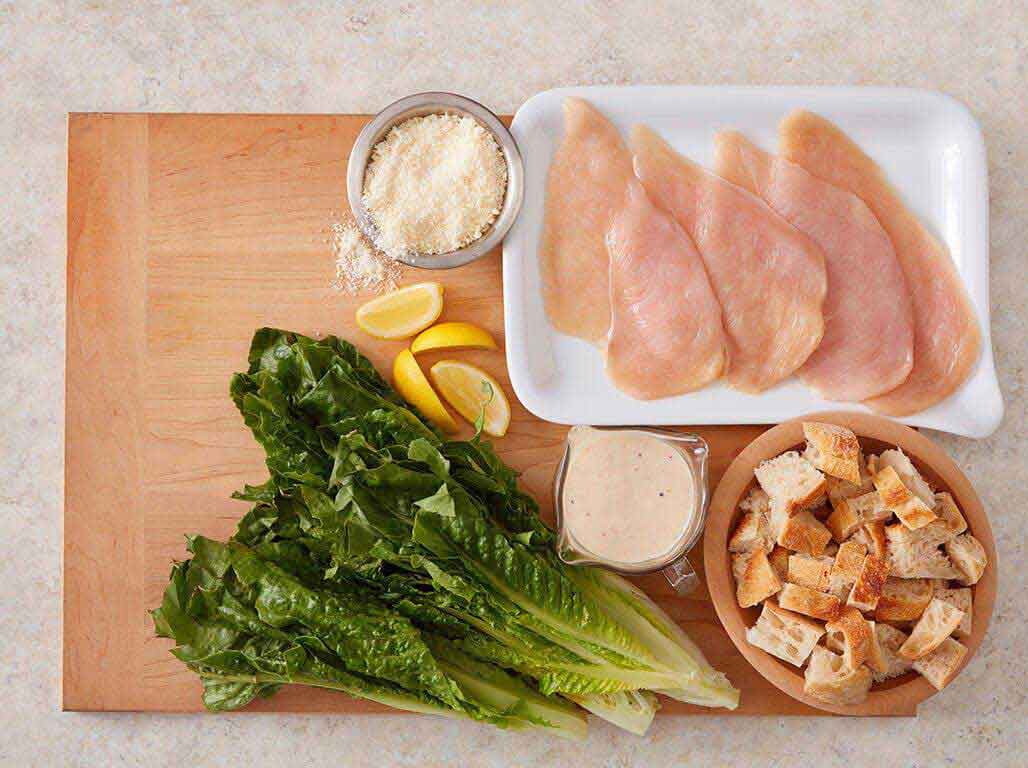 1/2 cup store-bought Caesar dressing, plus more for serving
2 cups cubed Italian bread
1/4 cup grated Parmesan cheese, plus more for serving
Step 1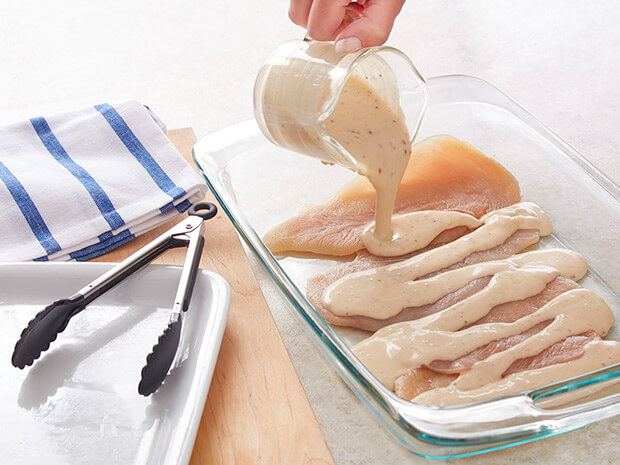 Marinate
Pour Caesar dressing over the chicken. Marinate in the refrigerator for 20 minutes or up to 2 hours.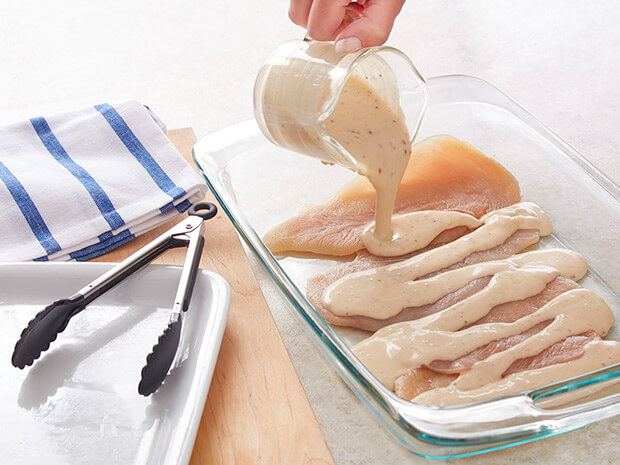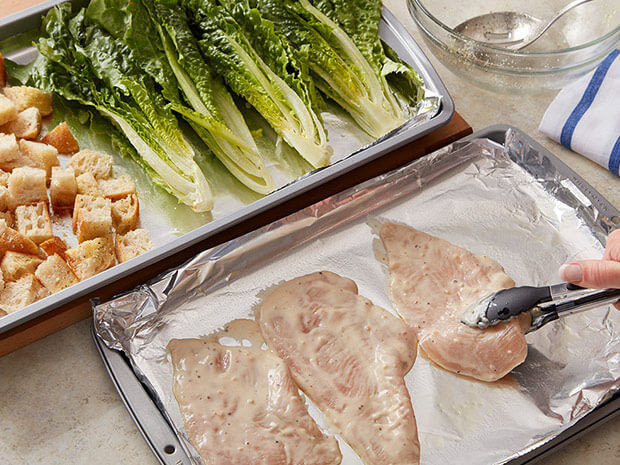 Step 2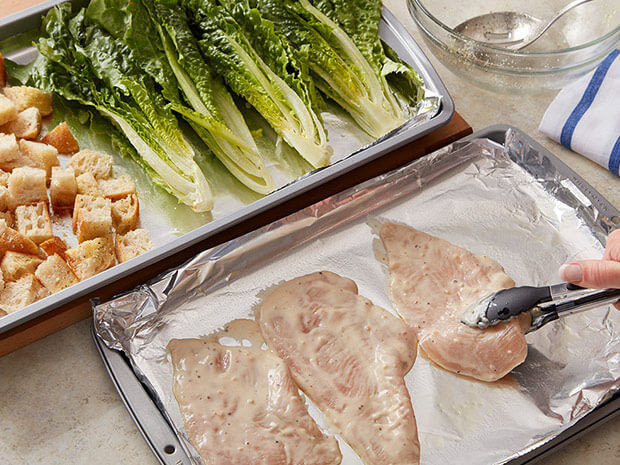 Sheet Tray
Slice the romaine lettuce lengthwise into quarters and place on a foil lined sheet tray sprayed with cooking spray. Spray the croutons with cooking spray and toss with the parmesan cheese. Place on the foil lined sheet tray with the romaine. Remove the chicken from the marinade and place on a second foil lined sheet tray sprayed with cooking.
Step 3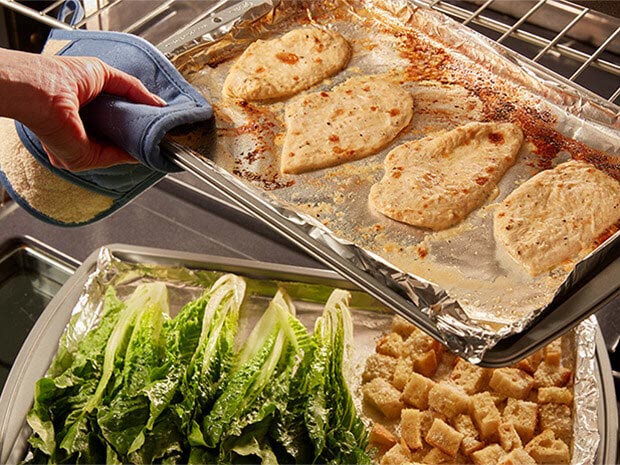 Broil
Preheat your broiler to HIGH. Broil the chicken for about 5 minutes until browned and cooked through. Chicken is done when a meat thermometer inserted in the center reaches 170°F. Remove from oven and keep warm. Place the romaine and croutons under the broiler for another 5 minutes until the lettuce is charred and the croutons are golden. Toss the croutons once or twice for even browning. Remove the romaine from the broiler if done before the croutons.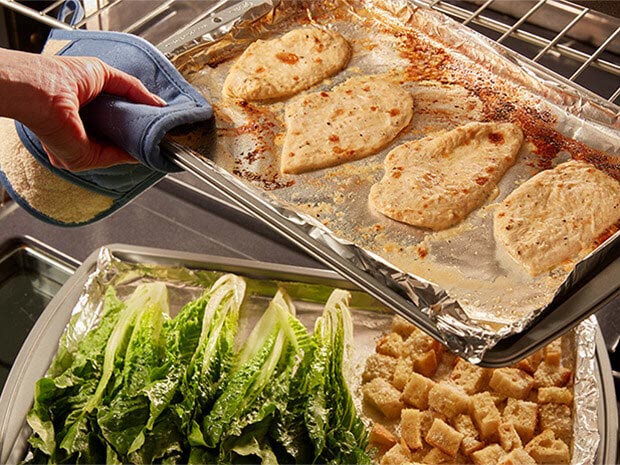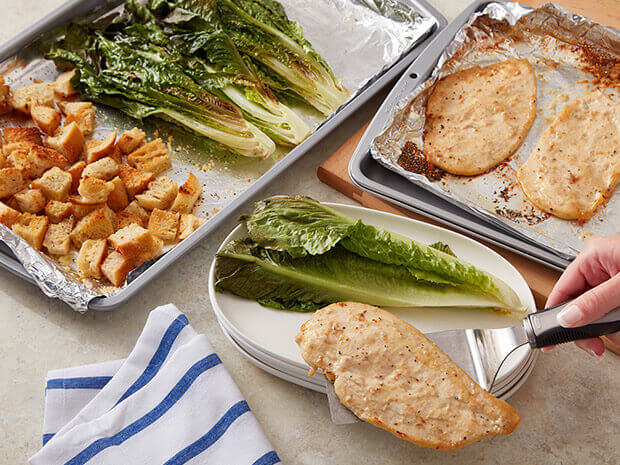 Step 4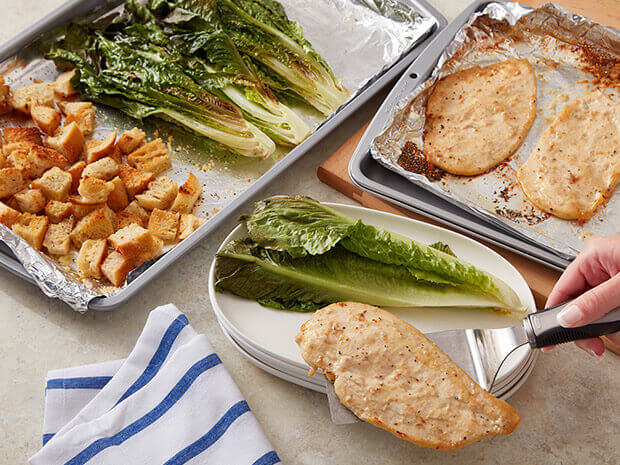 Serve
To serve Sheet Tray Chicken Caesar, place a wedge of romaine on each plate. Top with chicken and toasted croutons. Sprinkle with Parmesan cheese and serve with a lemon wedge and extra Caesar dressing on the side.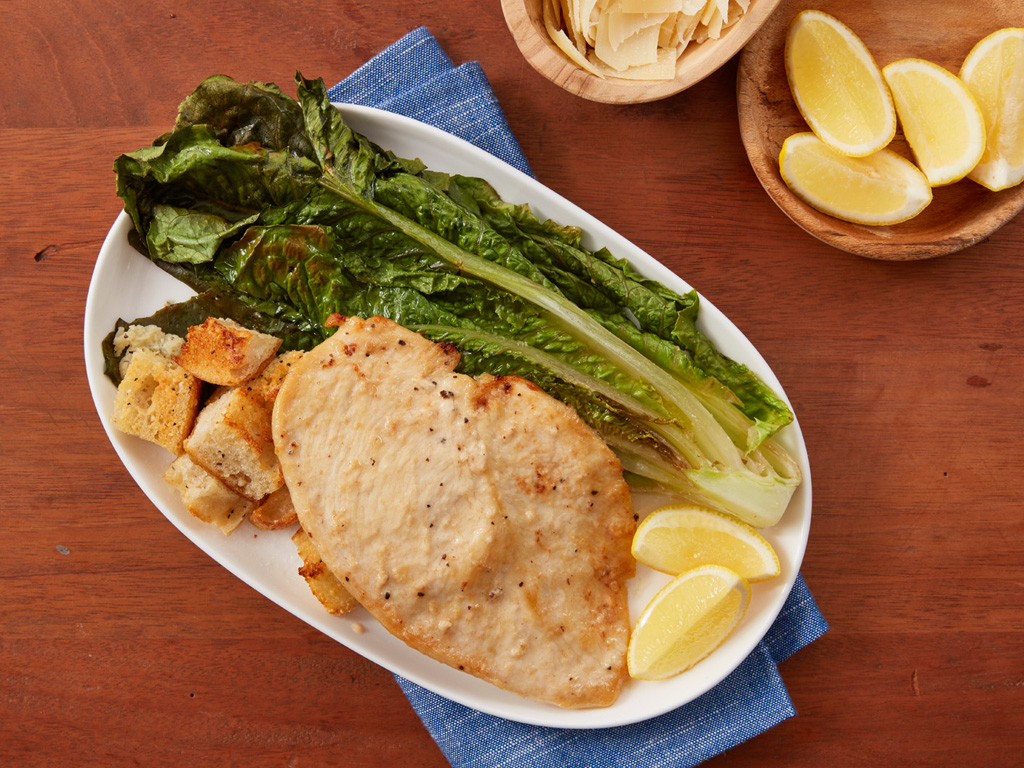 Sheet Pan Chicken Caesar
Add Your Comment