PREP TIME: 0min COOK TIME: 10min
Serves 4


Step 1
Toss spinach and walnuts together in a large bowl. Make dressing: stir together vinegar, sugar, salt and pepper in small bowl until sugar is dissolved then stir in olive oil. Pour half of dressing over spinach and mix well.
Step 2
Evenly divide spinach mixture on 4 plates and top with strawberries, chicken, and blue cheese (if desired).
Step 3
Drizzle with remainder of dressing and serve.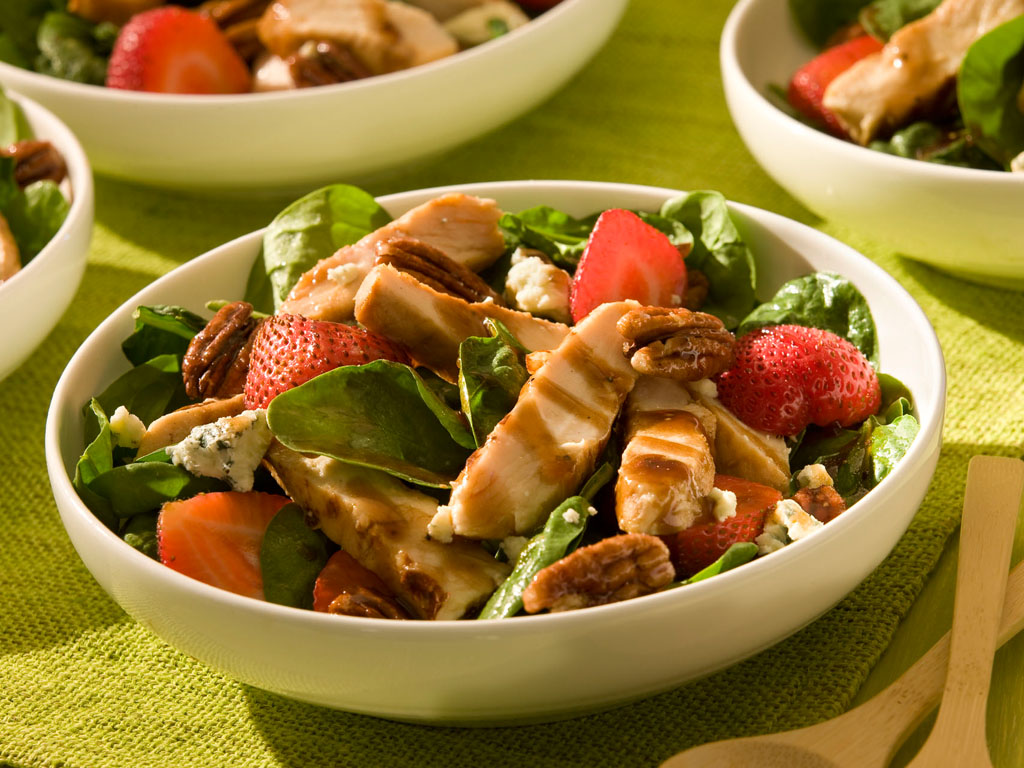 Chicken and Strawberry Spinach Salad
Add Your Comment