Perdue's Blog The Table
5 Ways to Start Eating Fresher Foods
December 2016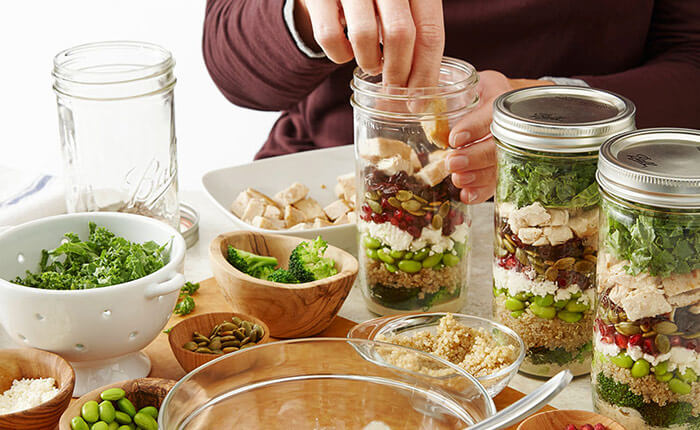 Check it out:
Start by planting some herbs in tiny pots on a sunny windowsill. Before you know it, you'll have more fresh herbs than you know what to do with. Keep recipes like Lemon Chicken Pasta with Green Beans and Quick and Simple Chicken Piccata on hand for later.
You can grow vegetables inside, too. Dwarf varieties (how cute) are readily available for growing in pots on porches. Try 10-Minute Taco Salad and Dutch Over Chicken and Herbed Dumplings recipes after you harvest your mini crops.
Rent space in a community garden nearby. Remember, some might have waiting lists for plots, so check it out ASAP.
Hatch some eggs. Many communities now have clubs or backyard chicken raisers. You may be able to tour other families' coops before getting your own flock.
Sharing is caring. Talk to friends and neighbors about sharing resources. Your over-abundance of one plant may be the beautiful beginning of a garden for someone new to growing food.
Reserve your seat at TheTable
Subscribe