Perdue's Blog The Table
Kitchen Spring Cleaning Checklist
March 2023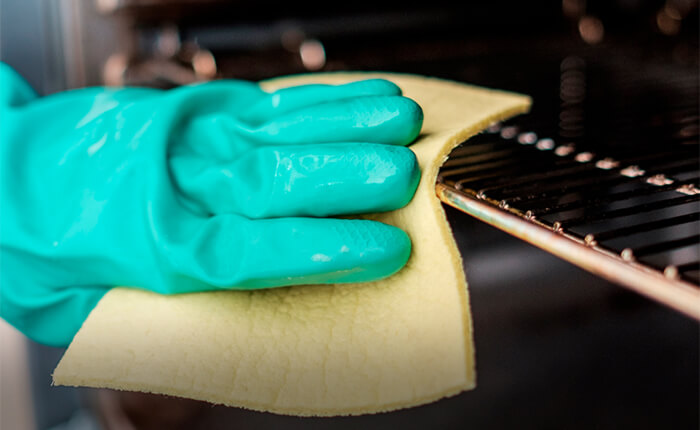 While many hands make light work, this can lead to more mouths that make complaints. Your fam might groan when it's time to tidy, but it CAN be fun. Get them excited about kitchen cleaning with these tips:
Make a checklist
If you have a large family, you can split up into teams. If your family is smaller, choose age-appropriate tasks for each person.
Give everyone a specific area to complete:
Clean out the refrigerator and freezer
Clean out and organize the drawers
Clean out and organize the cabinets
Pull out old and expired food and clean the pantry
Wipe down countertops and appliances
Clean the oven and cooktop
Scrub the sink and empty and load the dishwasher
Create an age-appropriate checklist for each person or team to complete:
Ages 3 to 6
Pick up clutter
Wipe down cabinet doors and knobs
Clean lower parts of windows and ledges
Wipe down baseboards
Find something to donate
Ages 7 to 12
Empty and load the dishwasher
Wipe down appliances
Clean the inside of the microwave
Sanitize light switch plates
Clean the inside of the refrigerator
Clean out and organize drawers
Find something to donate
Ages 13 to Adult
Clean the oven and cooktop
Wash the inside of the trash cans
Wash the windows
Clean the top of the refrigerator
Sweep and mop the floors
Dust the ceiling fans
Clear cobwebs from the ceilings
Find something to donate
Write all of the tasks on slips of paper or popsicle sticks. When someone needs a new chore, just pull one out of the jar.
Get Ready
Here are some ways set yourself up for cleaning success!
Put some good music on
Make sure you have enough cleaning supplies
If you have little ones, get some kid-sized tools, such as hand brooms and dustpans
Have a few cleaning caddies loaded with supplies to carry from task to task
Set up a large bag for trash
Set up a box for items to donate
Earn Rewards
Make spring cleaning fun–offer fun food or prizes for various completed tasks.
Hand out stickers to kids for completed tasks. Offer a larger reward if they collect enough stickers.
10 stickers = a bag of fruit snacks
20 stickers = ordering a pizza
30 stickers = a new toy
Celebrate a job well done with a fun, no-mess snack or dinner:
And remember...the biggest reward is spending time as a family!
Reserve your seat at TheTable
Subscribe