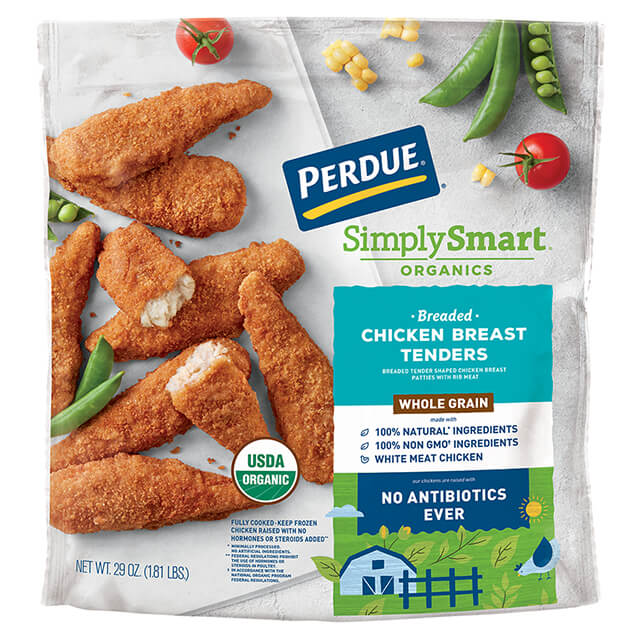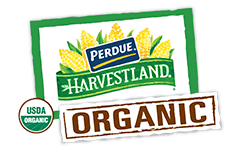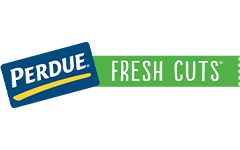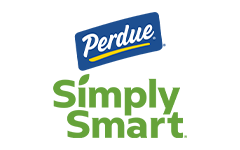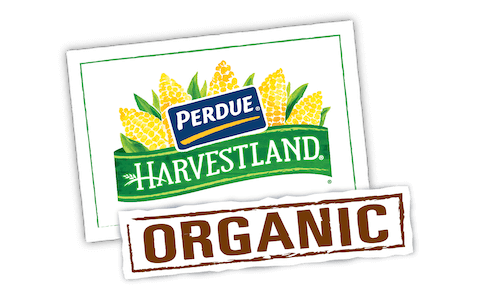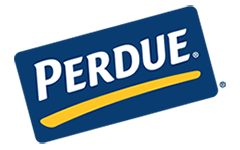 Made With:
PERDUE® SIMPLY SMART® ORGANICS Whole Grain Chicken Breast Tenders (29 oz.)
PREP TIME: 10 min COOK TIME: 18min
Serves 2


Ingredients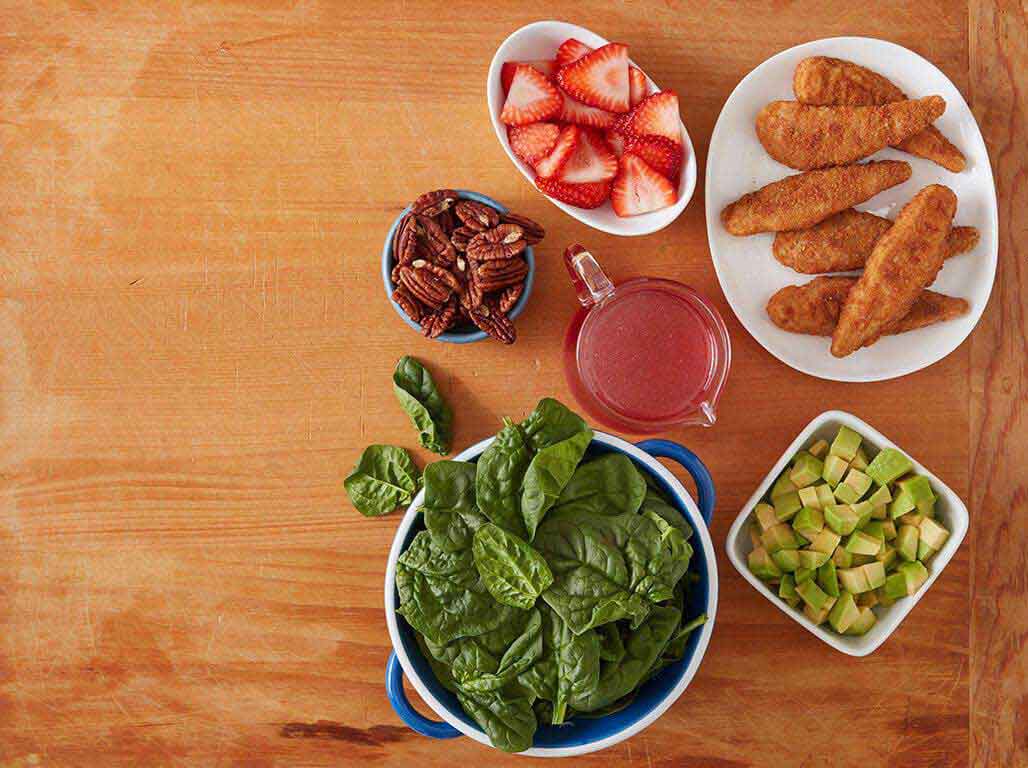 1/2 cup strawberries, sliced
1/4 cup bottled Strawberry Vinaigrette
Step 1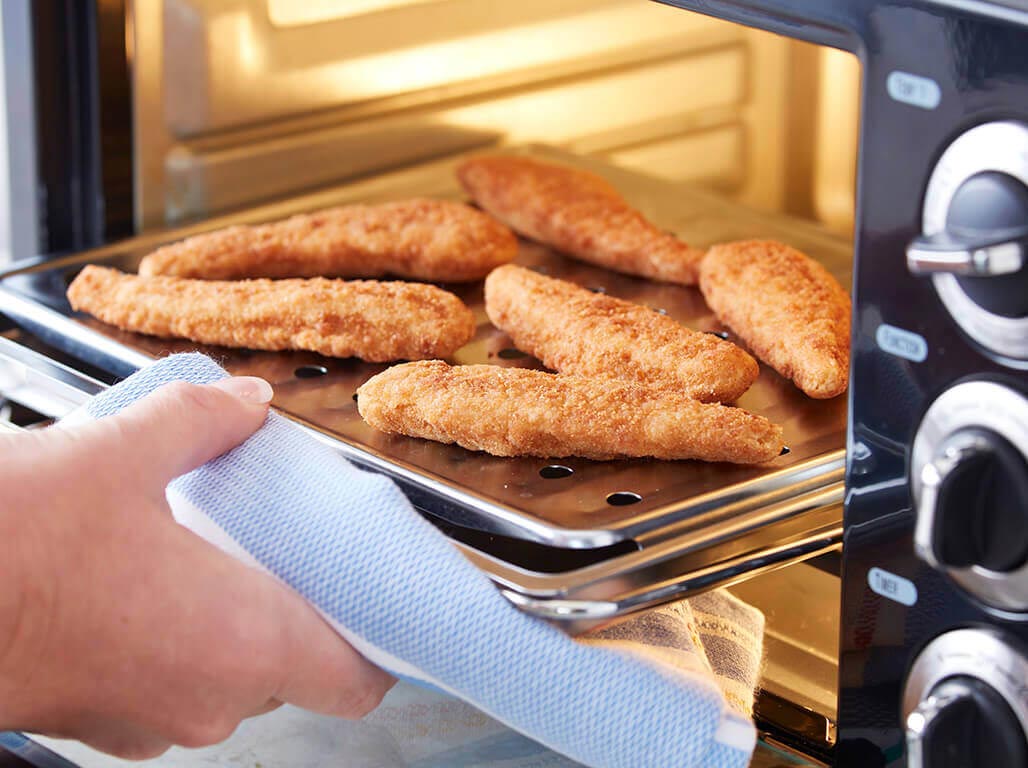 Toaster Oven
Preheat your toaster oven to 425°F. Place the chicken tenders on your toaster oven tray and bake for 9 minutes. If frozen, add 2 minutes to your baking time. Remove the tray from the toaster oven and flip each chicken tender. Bake for another 9 minutes. Let stand 2-3 minutes before serving.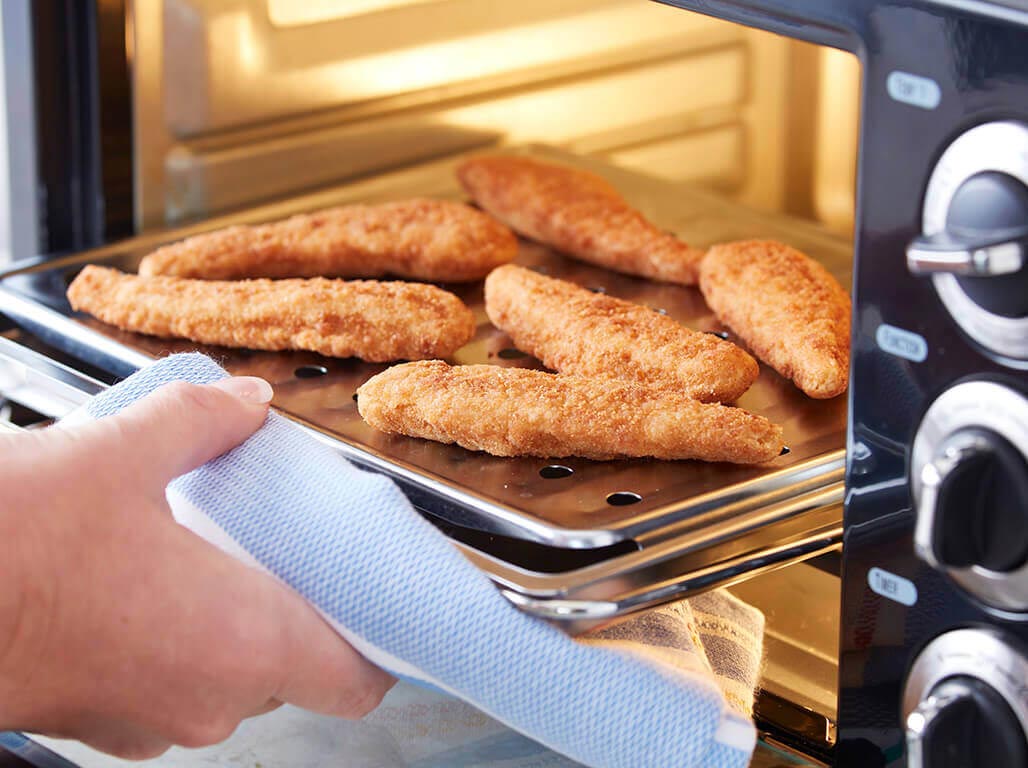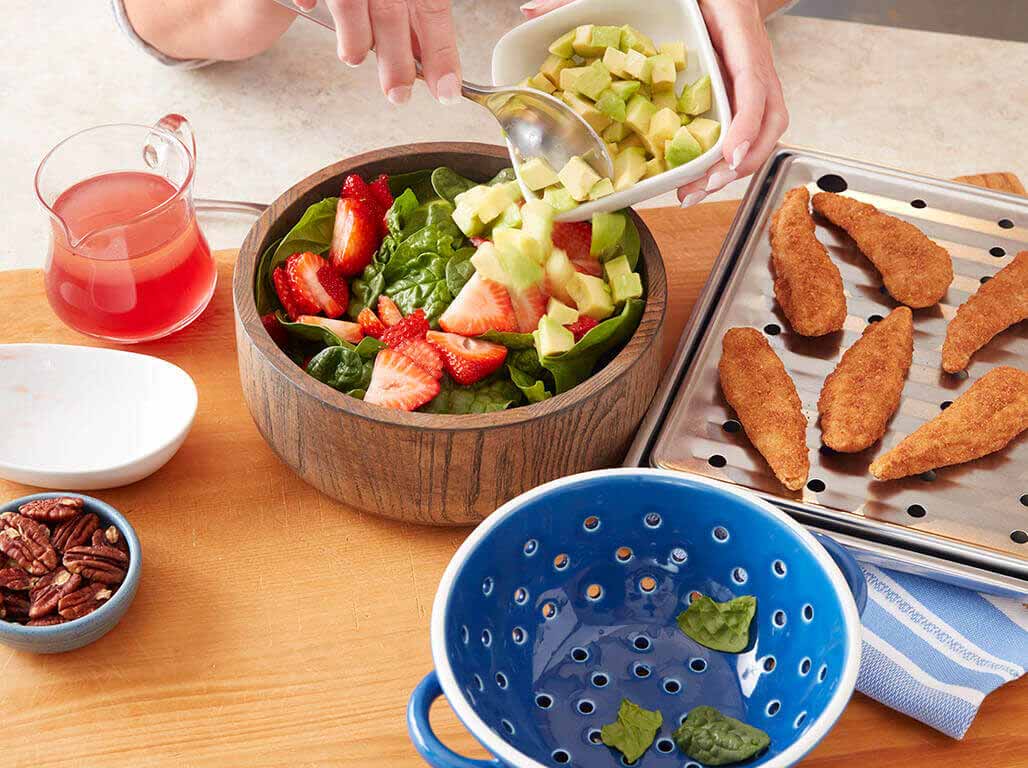 Step 2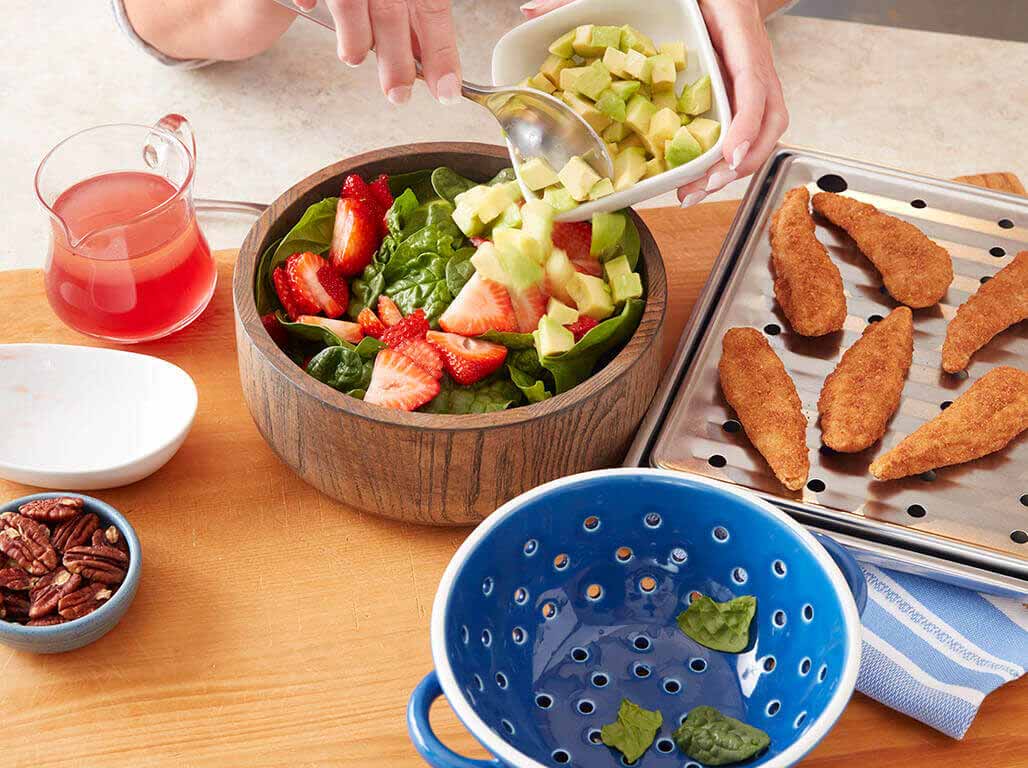 Arrange
Arrange the spinach, avocado, and strawberries in a bowl. Lightly toss with the dressing.
Step 3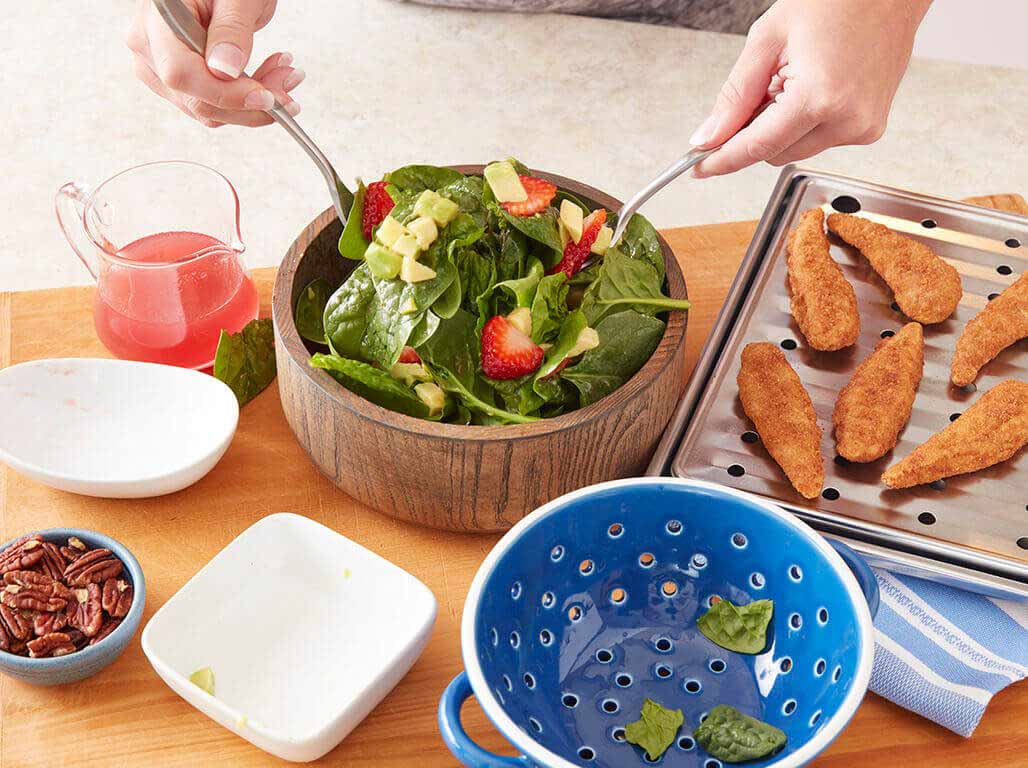 Add
Add the chicken tenders and top with pecans.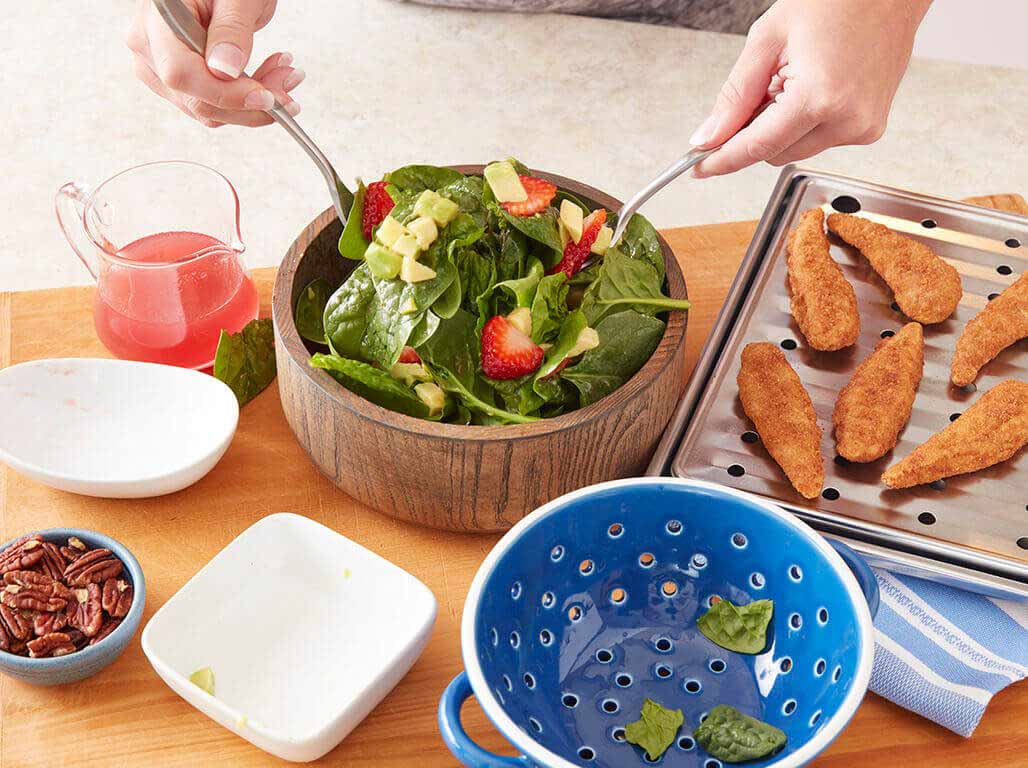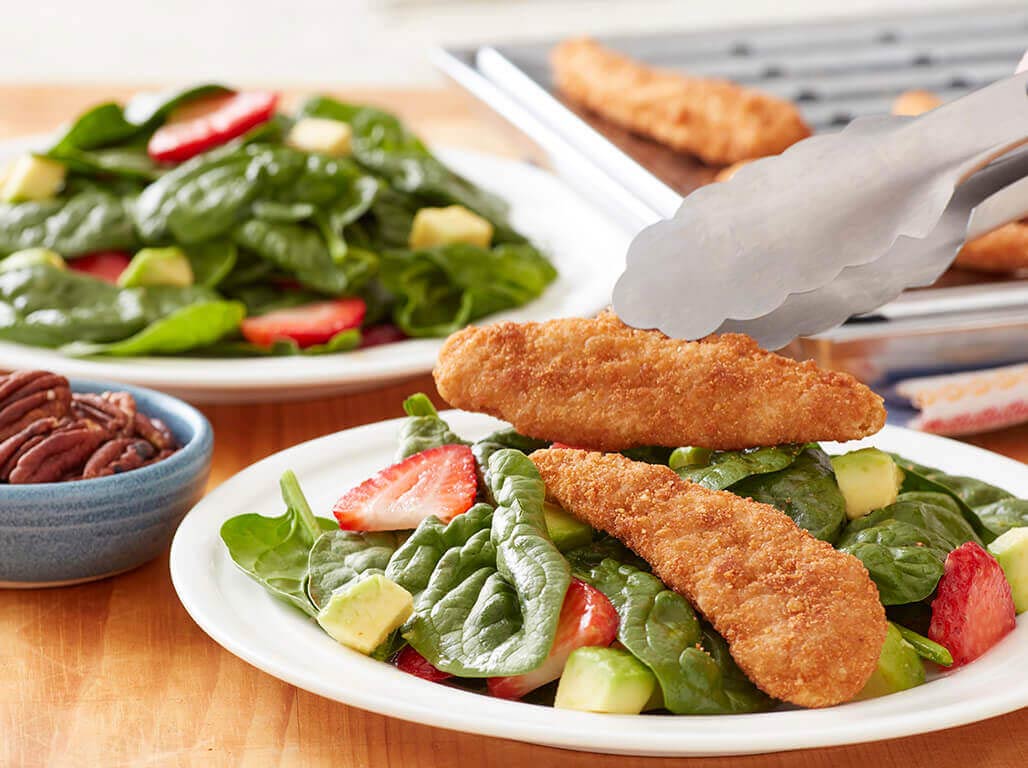 Step 4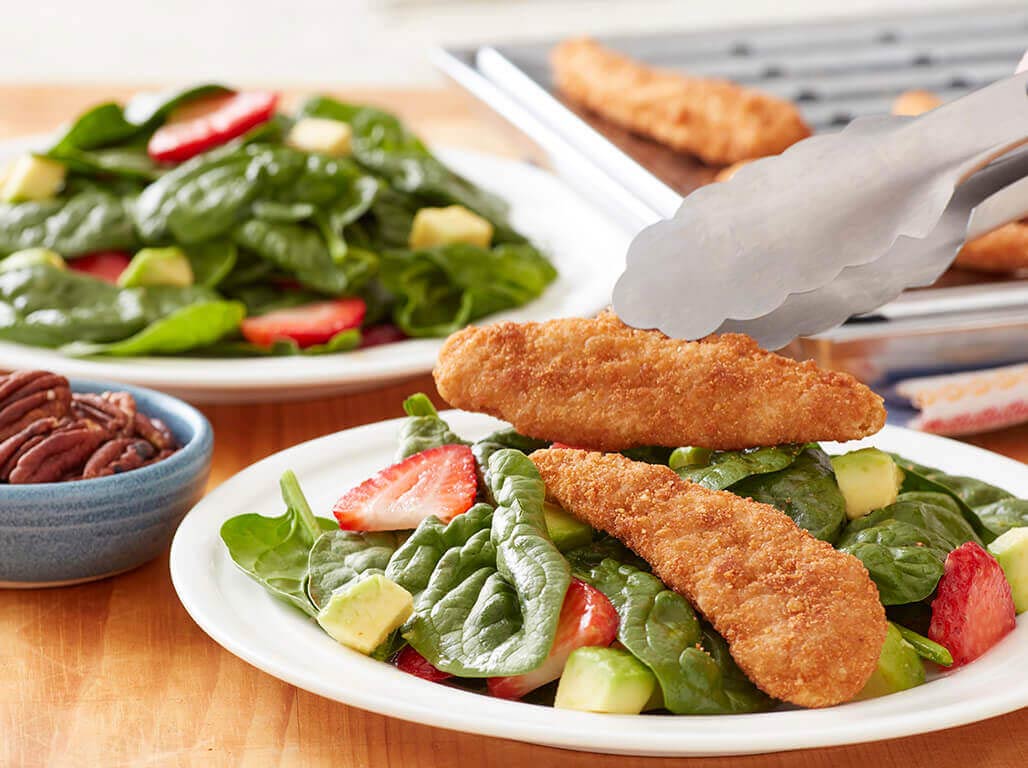 Serve
Serve with extra dressing on the side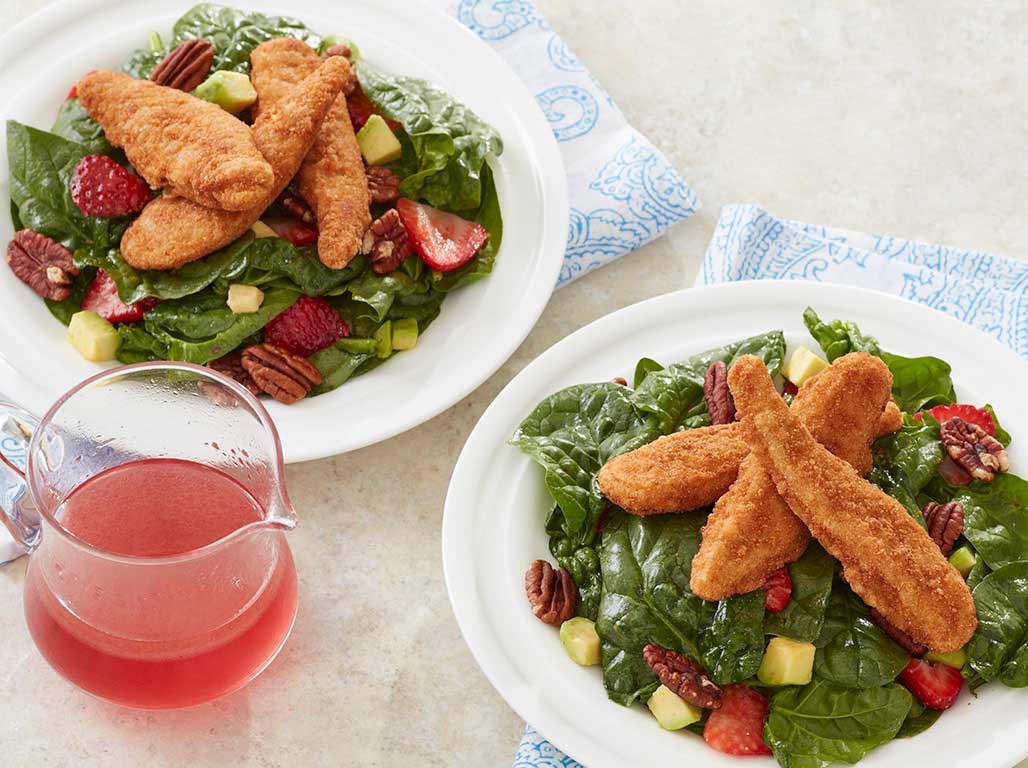 Whole Grain Tenders Spinach Salad with Strawberries and Pecans
Add Your Comment