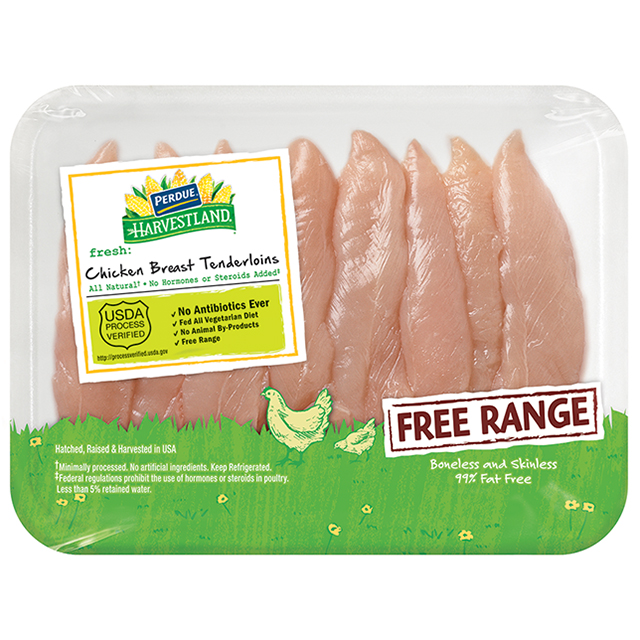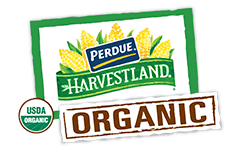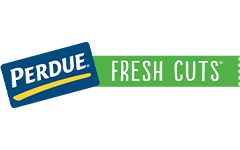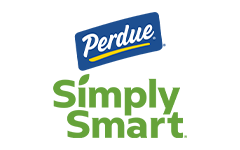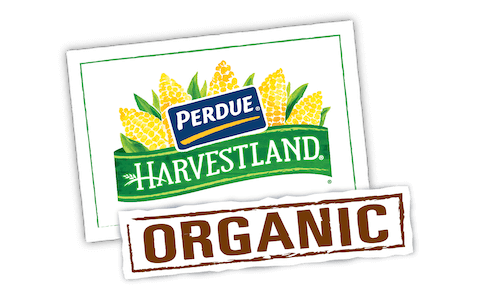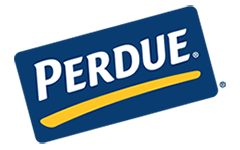 Made With:
PERDUE® HARVESTLAND® Free Range Chicken Breast Tenderloins
PREP TIME: 0min COOK TIME: 25min
Serves 4


Ingredients
1/2 lb. country style crusty bread
4 tbsp. extra virgin olive oil, divided
1/2 tsp. ground black pepper, divided
1 lb. fresh red & yellow tomatoes, cut in 1 inch pieces
3/4 cup thinly sliced fresh basil
1/2 cup thinly sliced red onion
Step 1
Preheat oven to 350°F. Slice bread 1/2 inch thick. Tear into bite-size pieces. Spread in single layer on a baking sheet. Bake 12 to 15 minutes, turning once, until bread is crisp on the edges, not toasted all the way through. Cool.
Step 2
In a large bowl, whisk together 3 tablespoons olive oil, vinegar, capers, brine and 1/4 teaspoon pepper. Add tomatoes, basil and red onion. (Mixture can be made ahead to this point).
Step 3
Preheat grill pan or grill to medium-high heat. Drizzle remaining 1 tablespoon olive oil over chicken tenders. Combine garlic powder, salt and remaining 1/4 teaspoon pepper in a small bowl. Sprinkle over tenders and rub together to evenly coat with seasoning.
Step 4
Cook tenders 2 to 3 minutes on each side until grill-marked and cooked through (170°F).
Step 5
Gently mix bread into tomato mixture. Slice chicken into smaller pieces if desired and fold into bread salad with feta cheese. Serve immediately for a crunchy bread salad, or, let stand until bread is softened.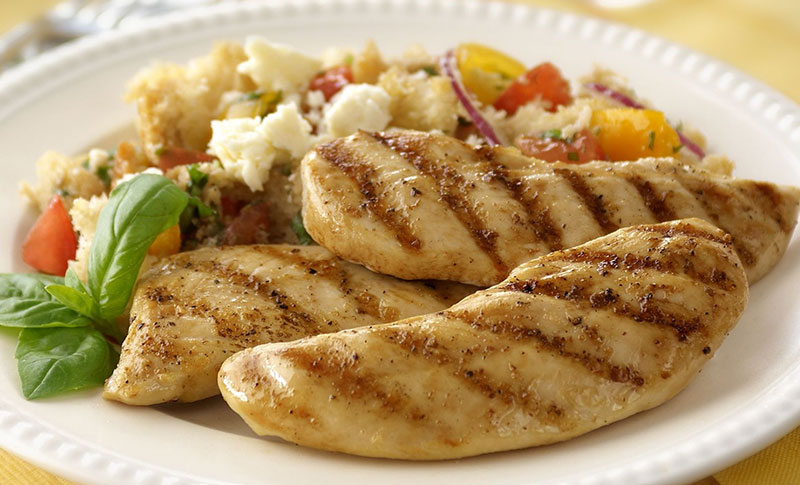 Tuscan Salad with Chicken Tenders
Add Your Comment