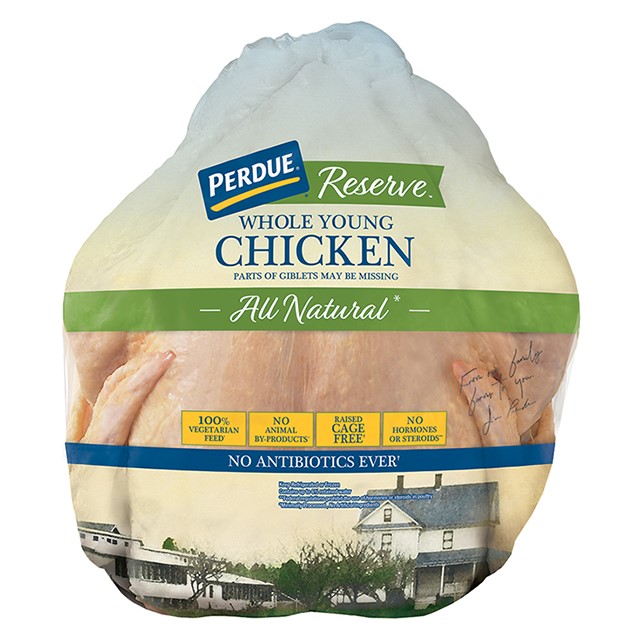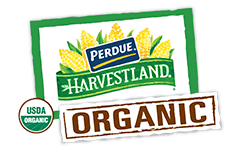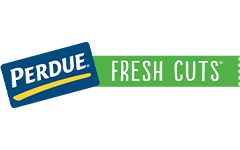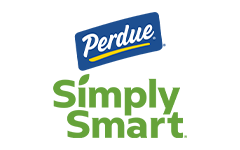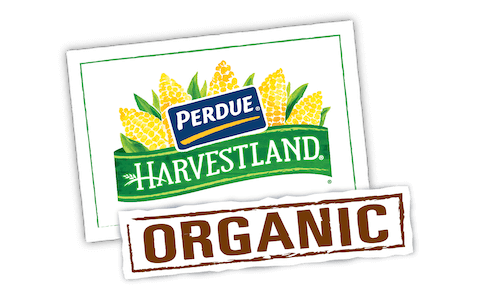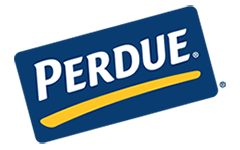 Made With:
PERDUE® RESERVE™ Whole Young Chicken (3.75 lbs)
PREP TIME: 15min COOK TIME: 1hr 0min
Serves 5


Ingredients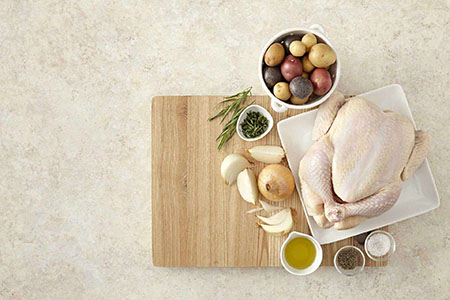 2 tbsp. fresh tarragon (or 1 tablespoon dried)
1 pound baby new potatoes, halved
2 small onions, cut into 8ths
Step 1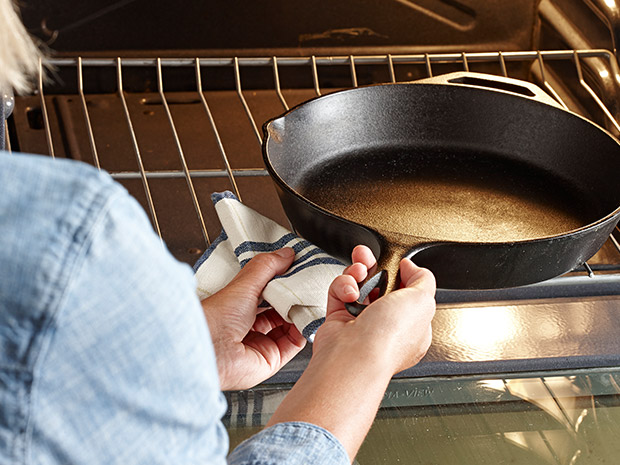 Pre-heat
Place a cast iron skillet in a cold oven. Pre-heat the oven to 425°F. While the oven heats up, season the chicken.

TIP
TIP: Pre-heating the cast iron skillet helps to sear the bottom of the chicken as it roasts. This keeps the chicken moist and juicy. Cooking in a skillet ensures that the potatoes can roast in the chicken juices, making them tender and flavorful as well as golden and crispy.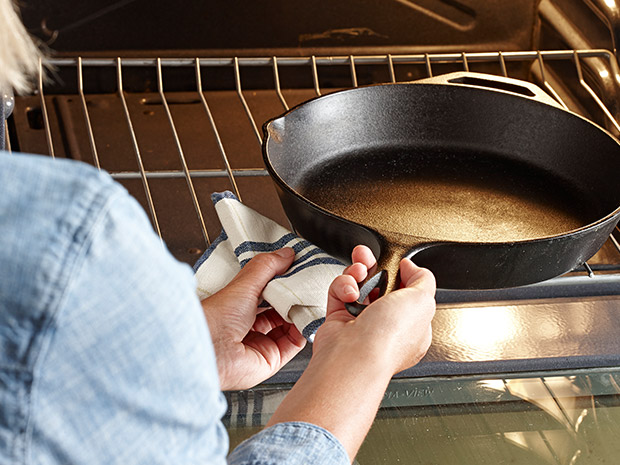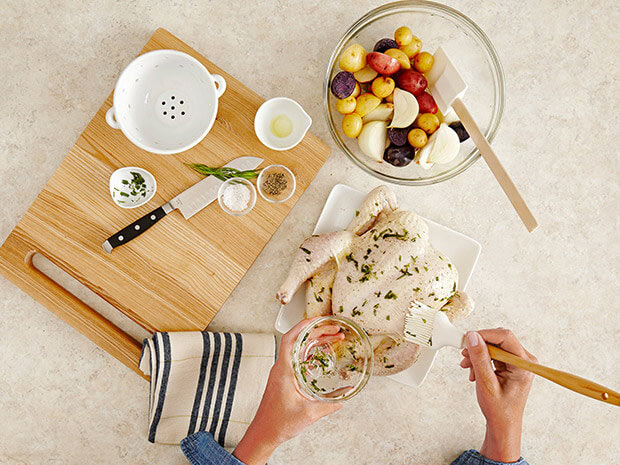 Step 2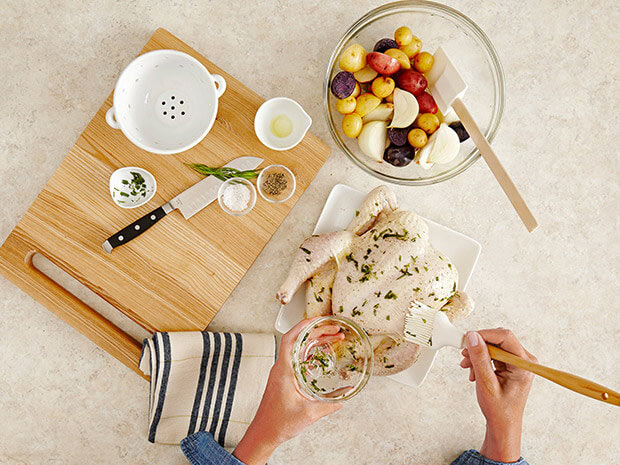 Season
Season the chicken, inside and out, with 1 tablespoon of olive oil, the tarragon, 1/4 teaspoon salt and 1/8 teaspoon pepper. Toss the potatoes and onions with the remaining olive oil, salt and pepper. When the oven comes to temperature, remove the skillet. After you remove the hot skillet from the oven, carefully place the chicken, breast side up, in the hot skillet. Surround it with the potatoes and onions.

TIP
TIP: Roasting the potatoes with the chicken juices makes them tender and flavorful and the small amount of chicken fat makes the potatoes golden and crispy. When the chicken is cooked and the potatoes are tender, remove the vegetables, tilt the chicken to check that the juices are clear. Drain chicken juices into the skillet. There should be just enough juices to serve au jus or make a pan sauce.
Step 3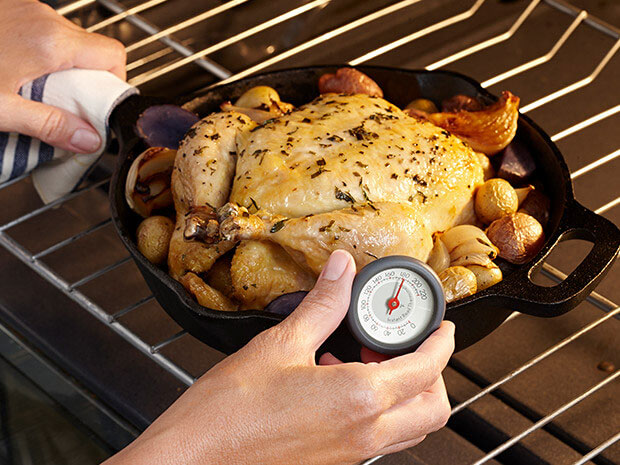 Roast
Return the skillet to the oven and roast for 15 minutes at 425°F. After 15 minutes, turn the oven temperature down to 370°F and continue roasting for another 45 minutes, until the potatoes are tender, the chicken juices run clear, the legs move easily when wiggled and a meat thermometer inserted into the thickest part of a thigh registers 170°F.

TIP
TIP: You can find all kinds of gourmet new potatoes at your local supermarket today. Try using baby Yukon Gold, Peruvian blue, or fingerling potatoes.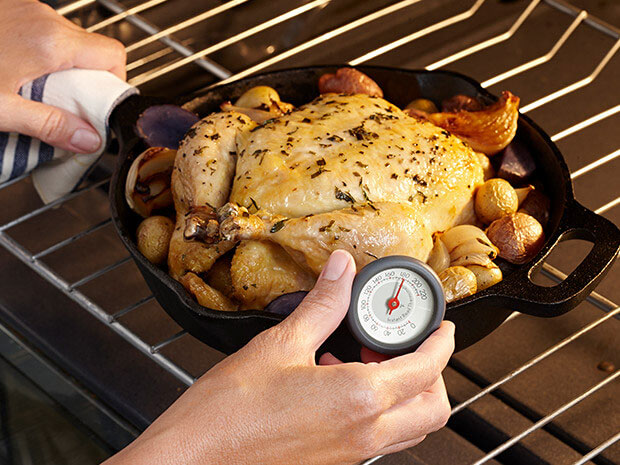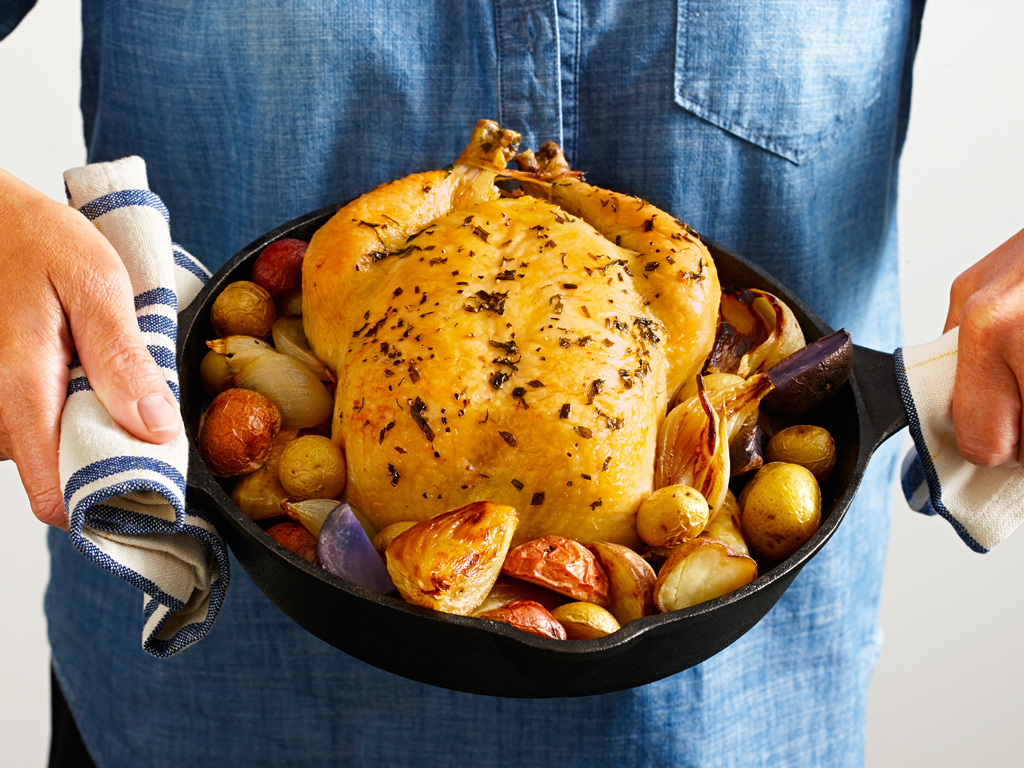 Step 4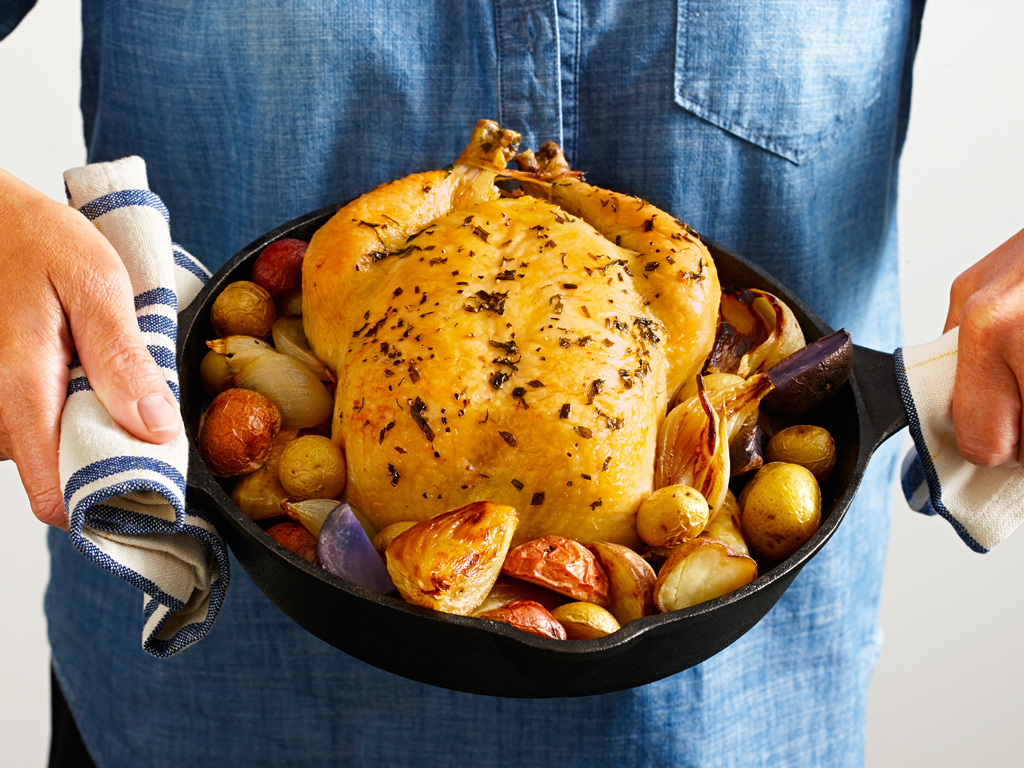 Serve
Remove the chicken and potatoes from the skillet and let it rest for 3 to 4 minutes before carving. Reduce the pan juices until slightly thickened and serve alongside.

TIP
TIP: You can also thicken your pan juices with 2 teaspoons of corn starch mixed with 2 tablespoons water. Add to your pan juices and bring it to a boil. Simmer until the desired thickness is reached.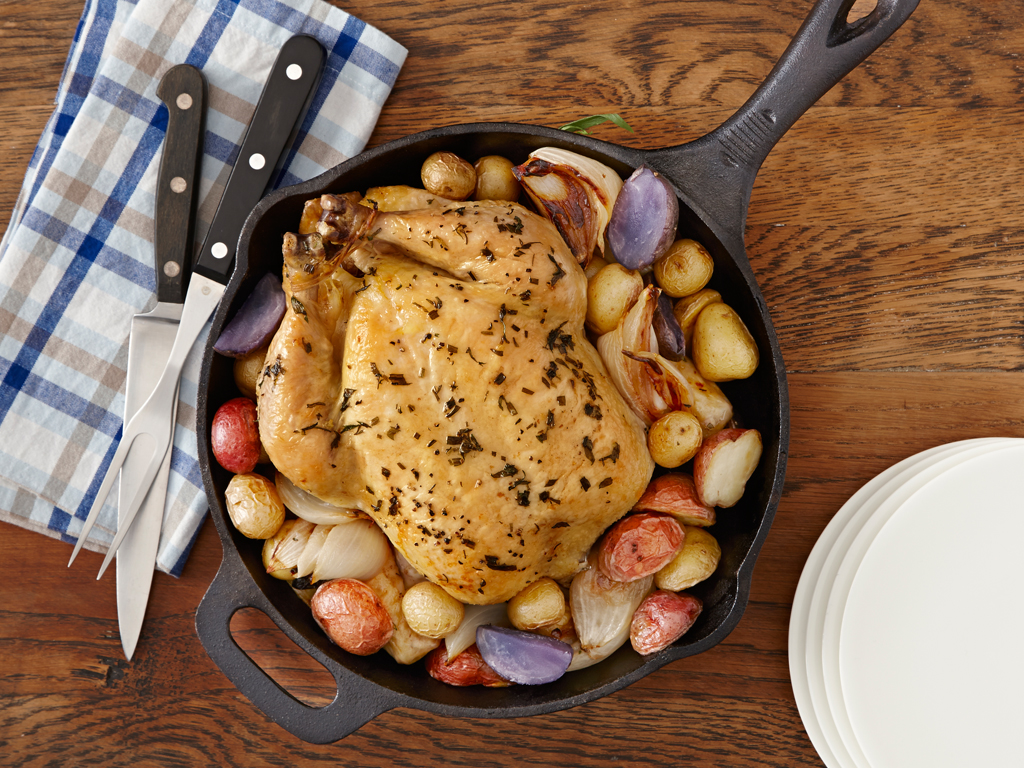 Tarragon Skillet Chicken And Potatoes
Add Your Comment