In The Refrigerated Meat Case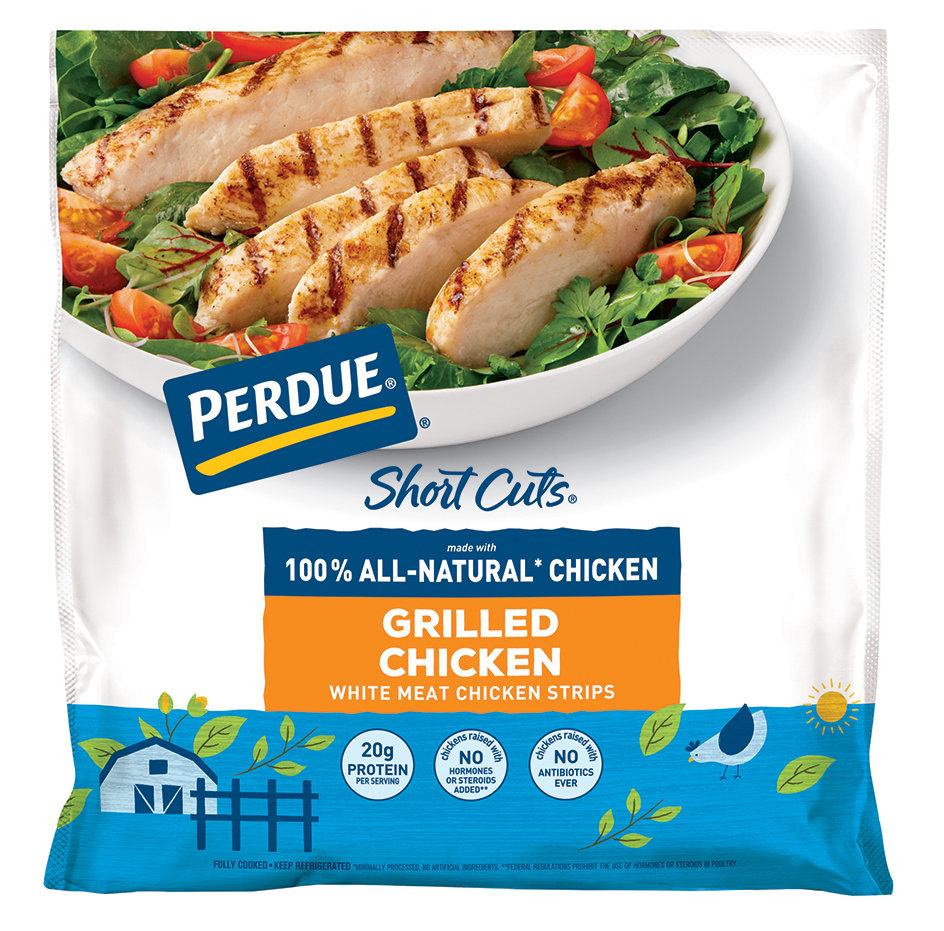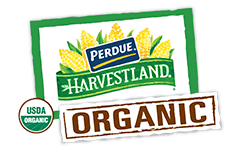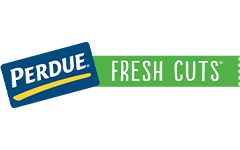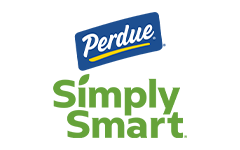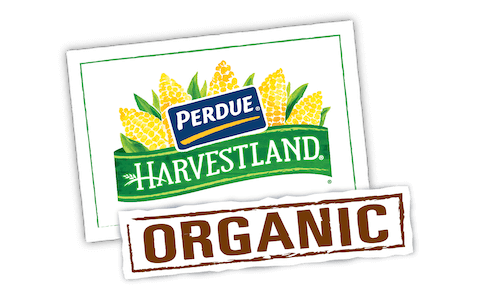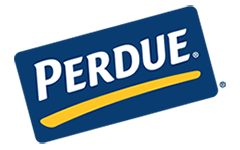 Made With:
PERDUE® SHORT CUTS® Grilled Chicken Strips
PREP TIME: 10 min COOK TIME: 10min
Serves 6-8


Ingredients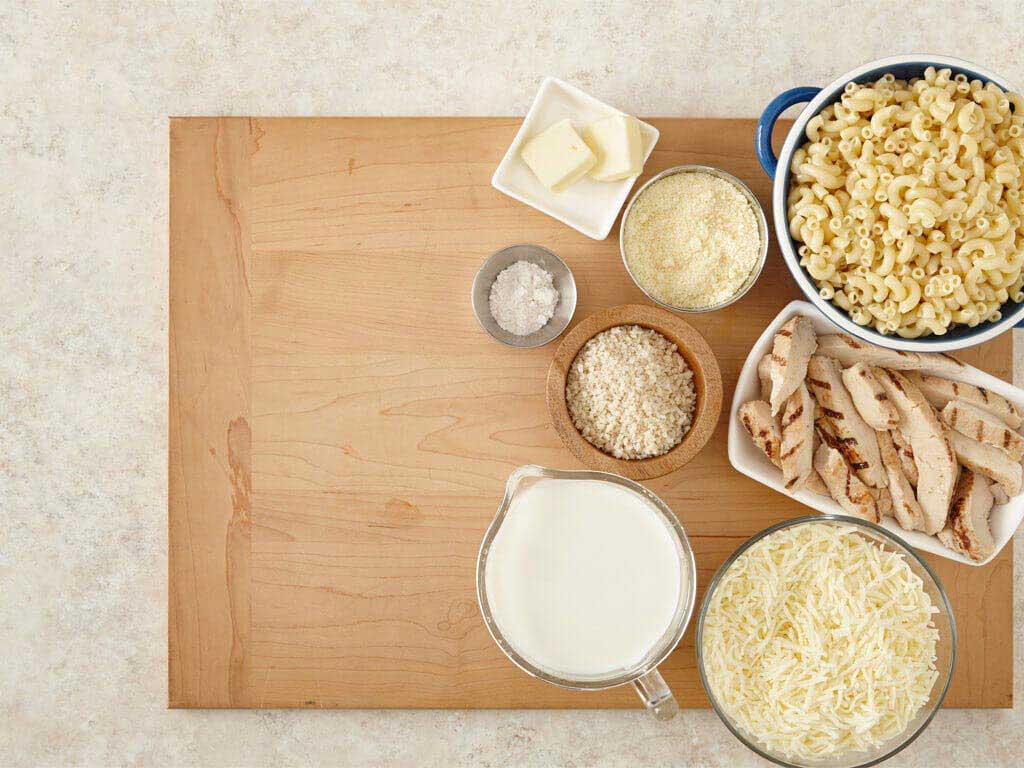 3 cup shredded mozzarella cheese
3/4 cup grated Parmesan cheese, divided
4 cup cooked elbow macaroni (about 1/3 of a 16-ounce box)
Step 1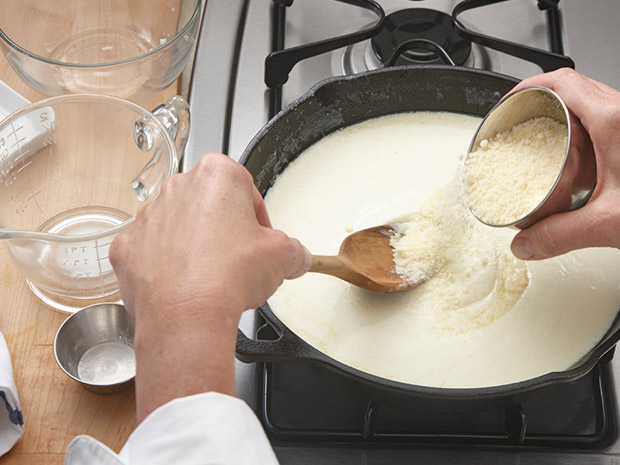 Whisk
Heat a medium cast iron skillet over medium-high heat. Add butter and melt until it begins to bubble or foam. Whisk in flour and cook for 30 to 45 seconds. Then, whisk in milk and bring to a boil. Once milk begins to boil, remove from heat. Add in mozzarella and 1/2 cup of Parmesan cheese, a handful at a time, until melted.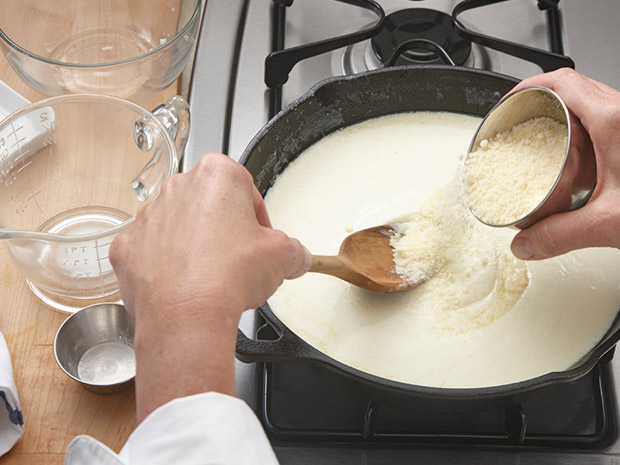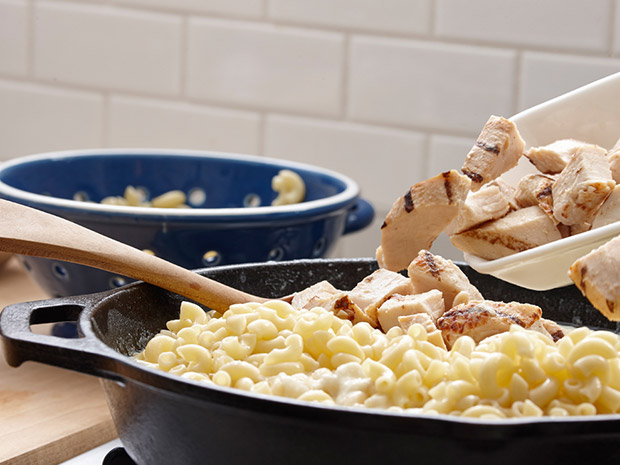 Step 2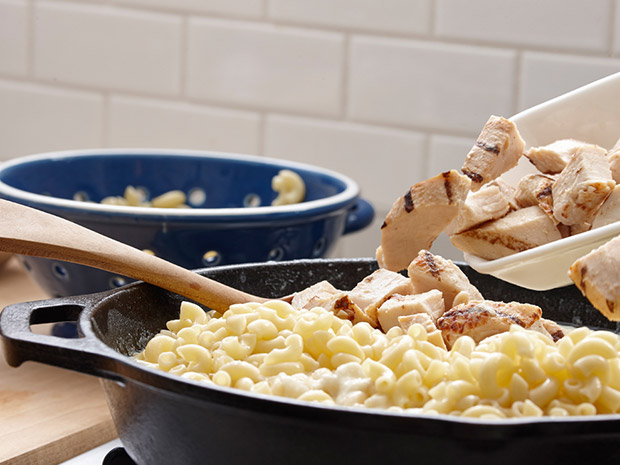 Stir
Stir in the cooked macaroni and the SHORT CUTS® until well combined.
Step 3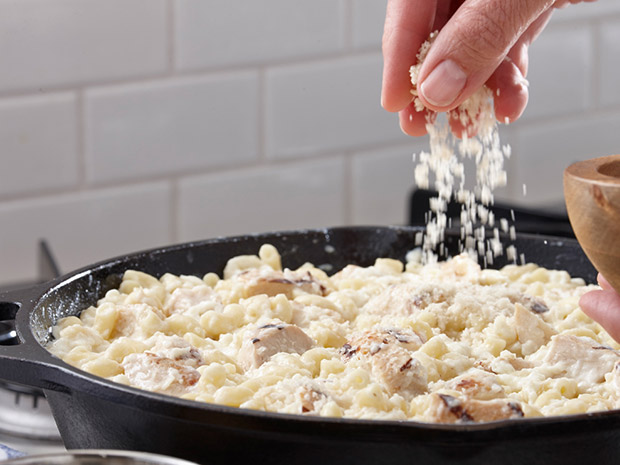 Top
Top the macaroni mixture with the remaining 1/4 cup Parmesan cheese. Sprinkle breadcrumbs over the top of the cheese.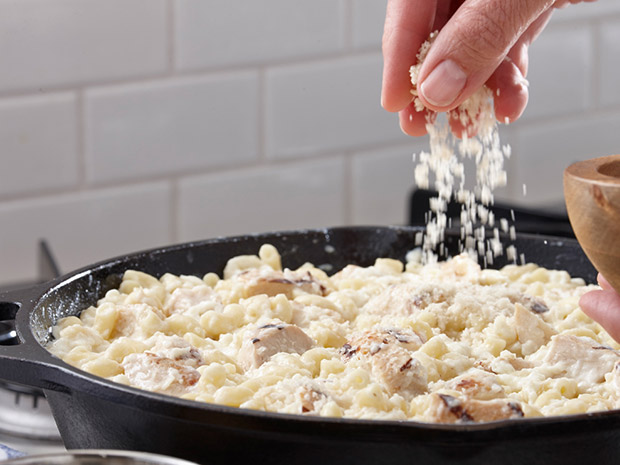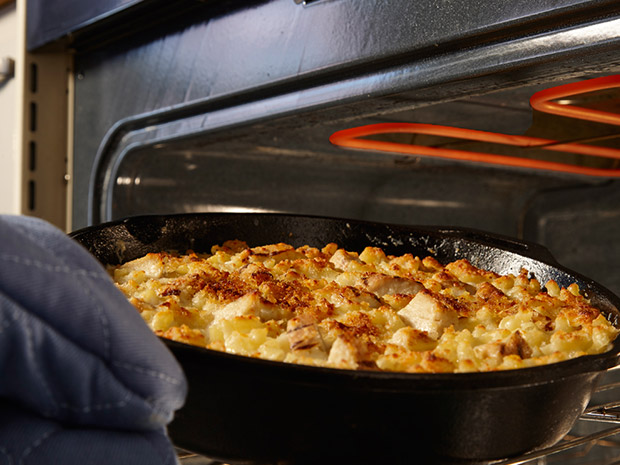 Step 4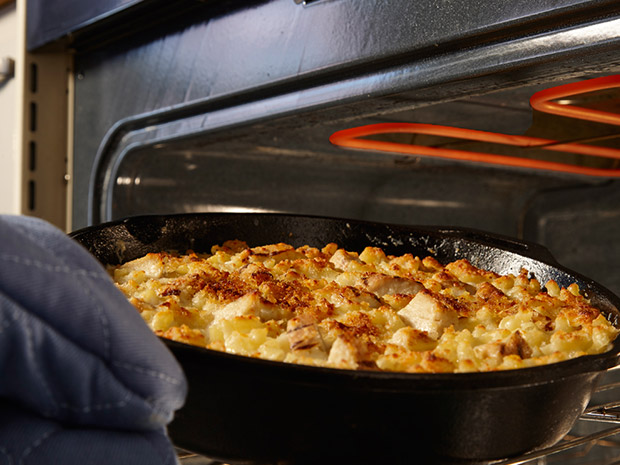 Broil and Serve
Turn broiler on low and place skillet under broiler. Broil until the cheese and breadcrumbs are browned, about 5 to 7 minutes. Cool slightly before serving.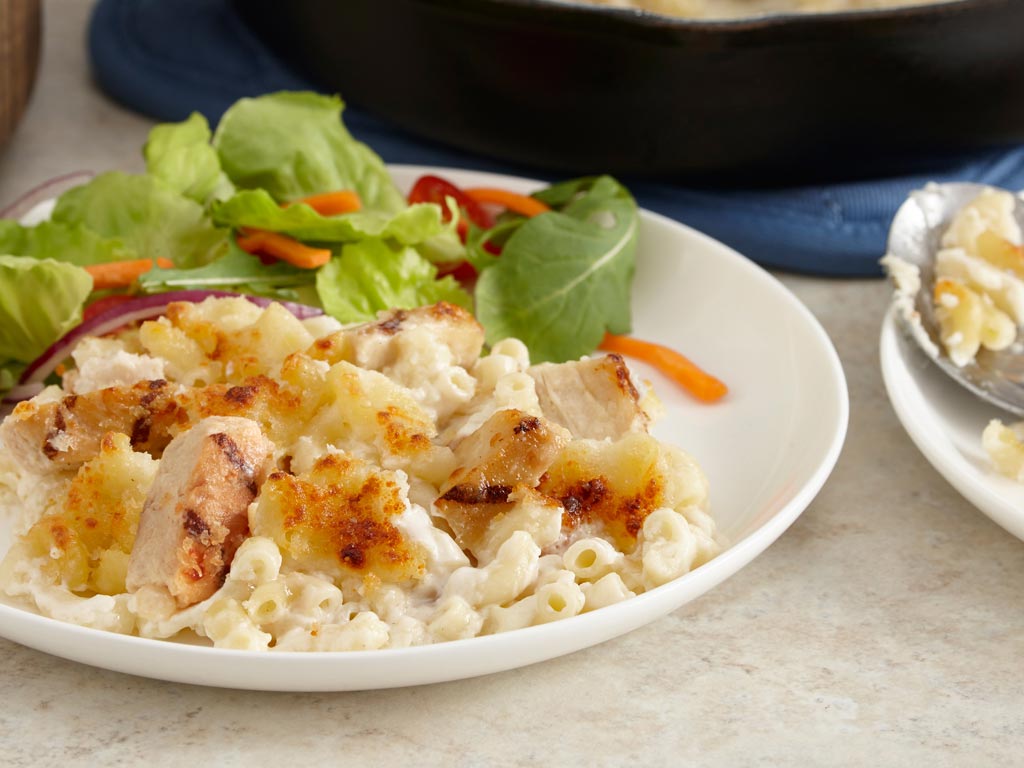 Skillet Chicken Mac And Cheese
Add Your Comment