PREP TIME: 5min COOK TIME: 8min
Serves 6


Step 1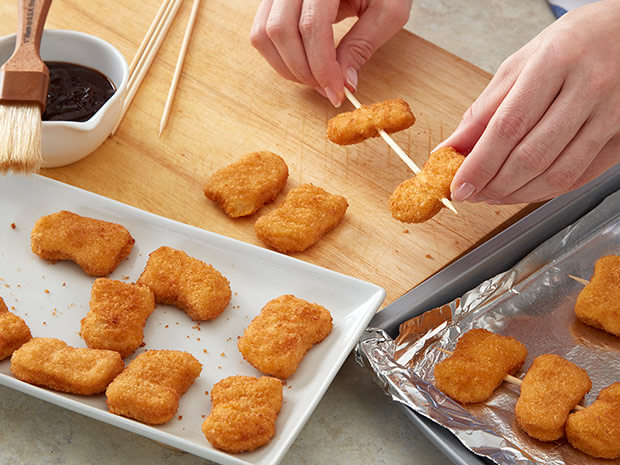 Skewer
Skewer three or four nuggets onto each skewer and brush each with some of the hoisin sauce. Place the skewers on a foil lined baking sheet sprayed with cooking spray.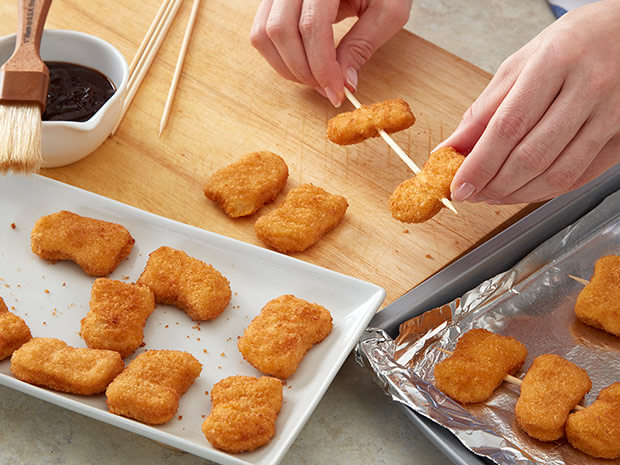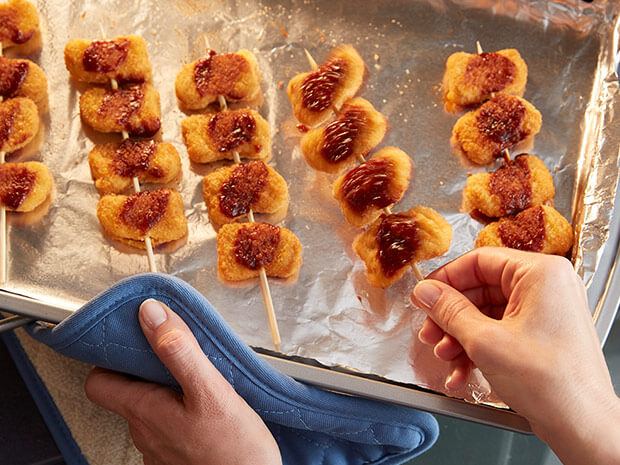 Step 2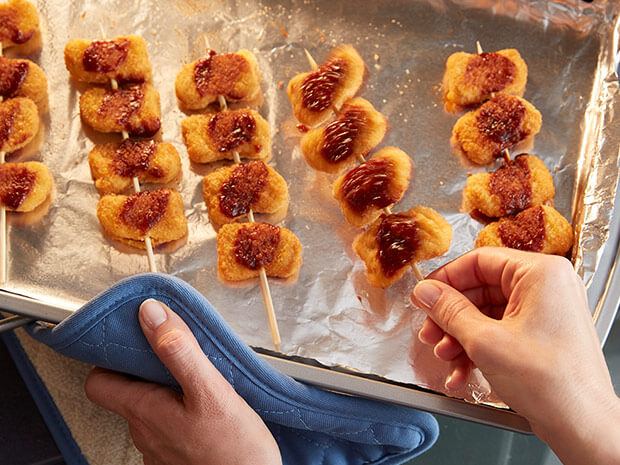 Bake
Preheat your oven to 400°F. Place the skewers in the oven and bake for 4 minutes. Then flip and bake for another 4 minutes.
Step 3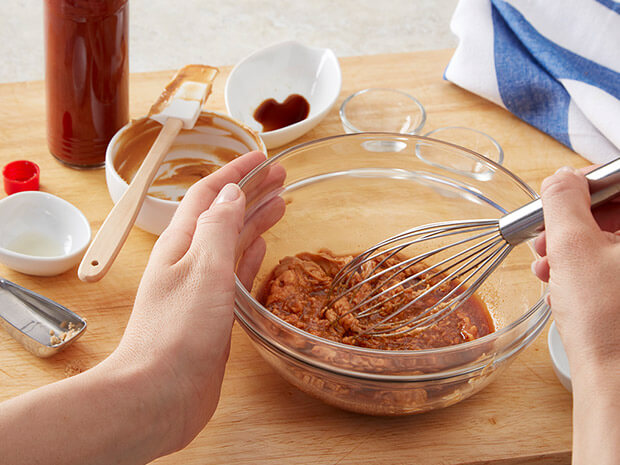 Whisk
In a small bowl, combine the peanut butter, soy sauce, vinegar, water, brown sugar, ginger, garlic powder, and hot sauce. Whisk together until well combined.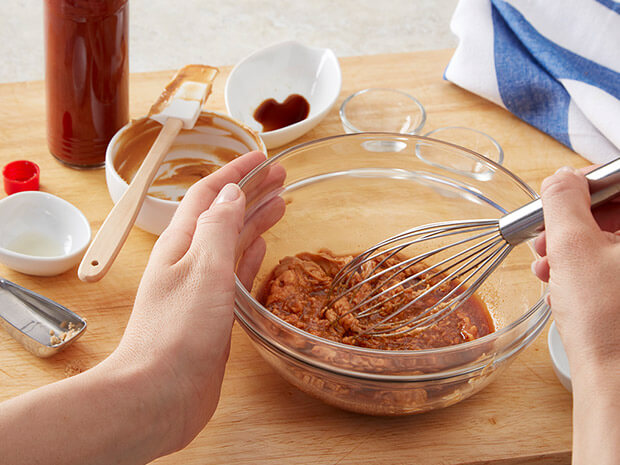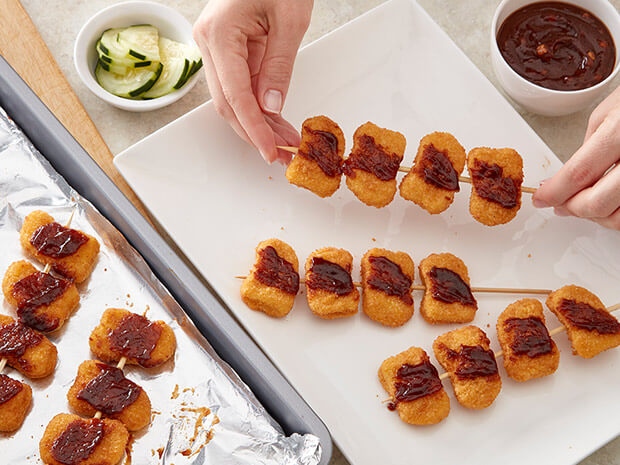 Step 4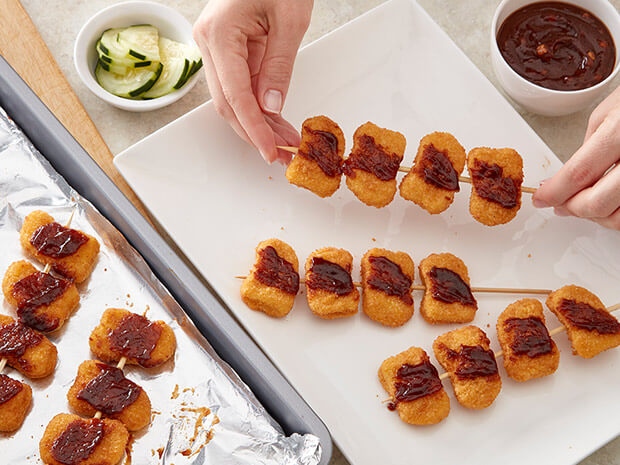 Serve
Remove the Skewered Chicken Nuggets Satay from the oven and transfer to a serving plate. Serve with the Quick Peanut Dipping Sauce.

TIP
TIP: You can make the peanut dipping sauce ahead and refrigerate. Stir in a bit of water if the sauce becomes too thick.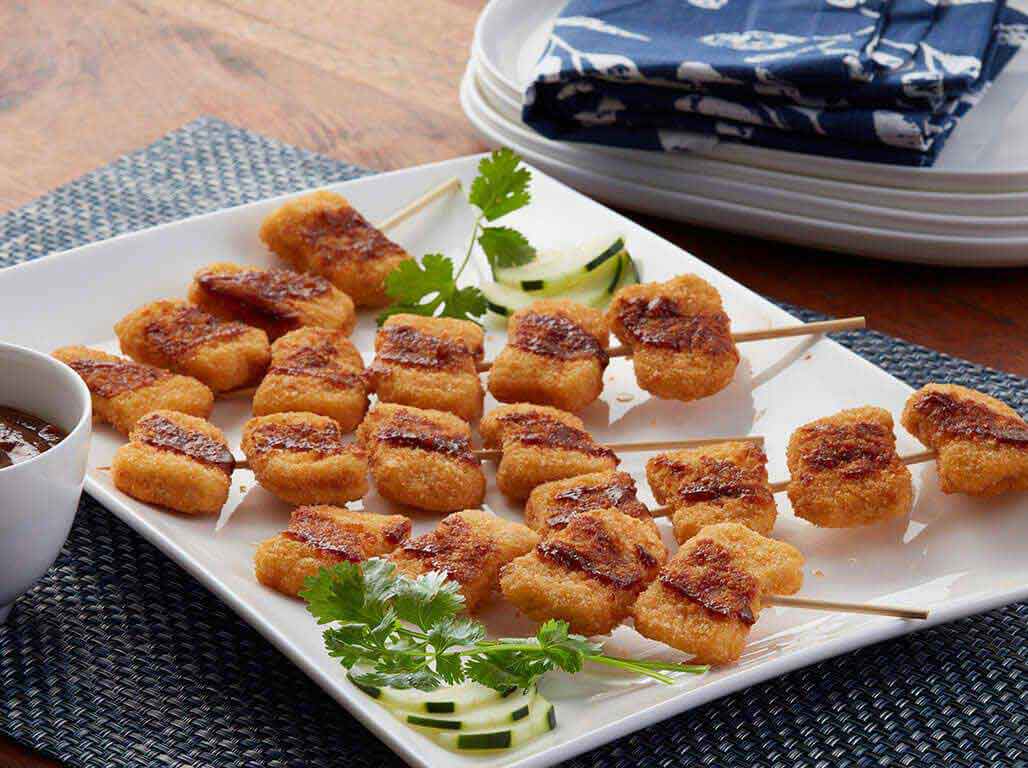 Skewered Chicken Nuggets Satay with Quick Peanut Dipping Sauce
Add Your Comment