PREP TIME: 0 min COOK TIME: 5min
Serves 4


Step 1
Microwave tortillas between damp paper towels to soften. Spread cream cheese evenly over one side of each tortilla.
Step 2
Evenly sprinkle rice over cream cheese then top with chicken and carrots.
Step 3
Roll up each tortilla and cut into sushi size pieces. Serve with your favorite sauce for dipping, if desired.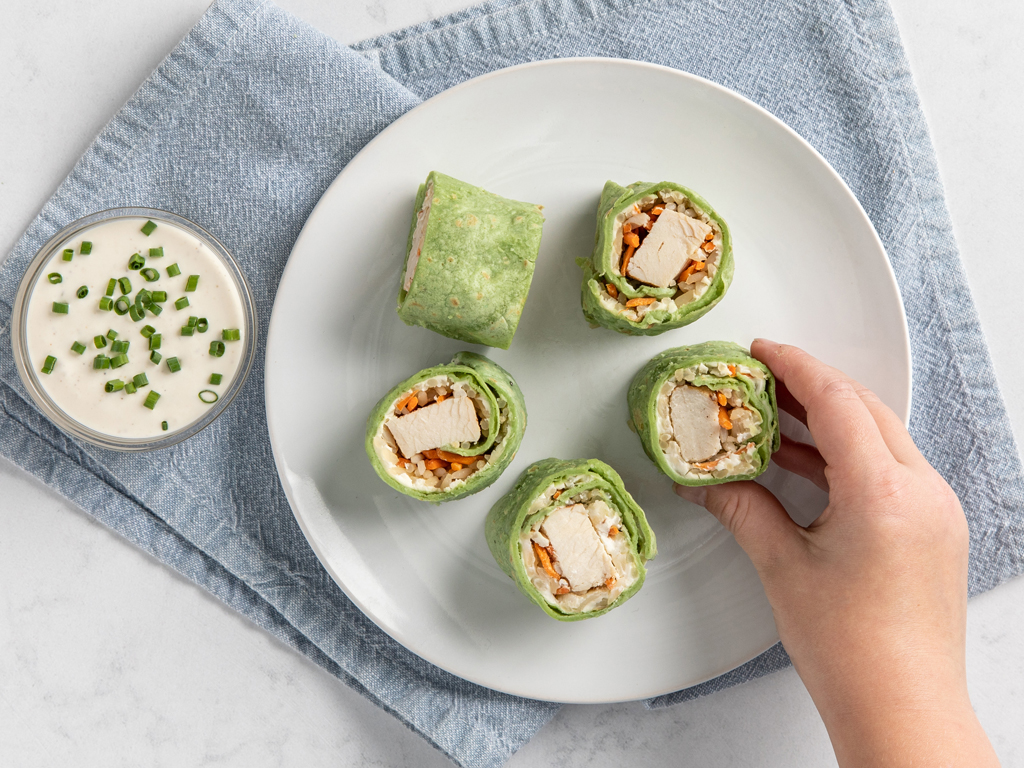 Rice Roll Ups
Add Your Comment