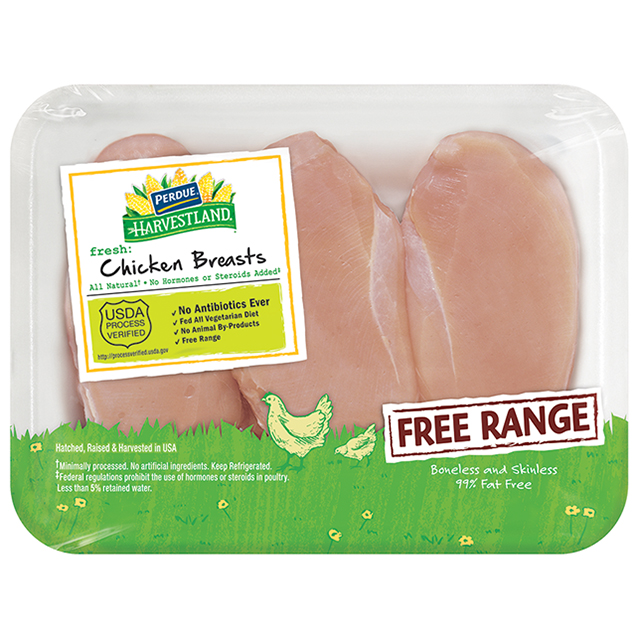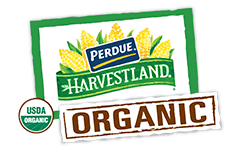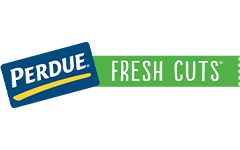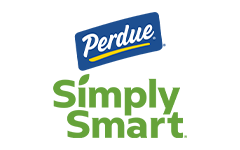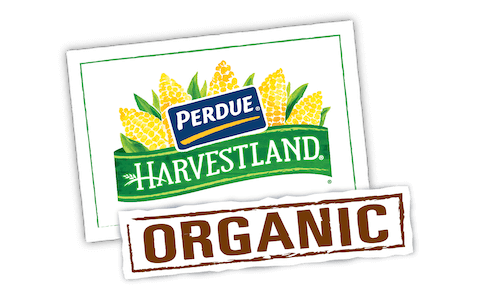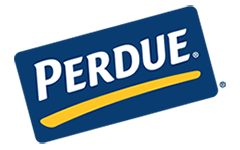 Made With:
PERDUE® HARVESTLAND® Free Range Boneless Skinless Chicken Breasts
PREP TIME: 15min COOK TIME: 10min
Serves 4


Ingredients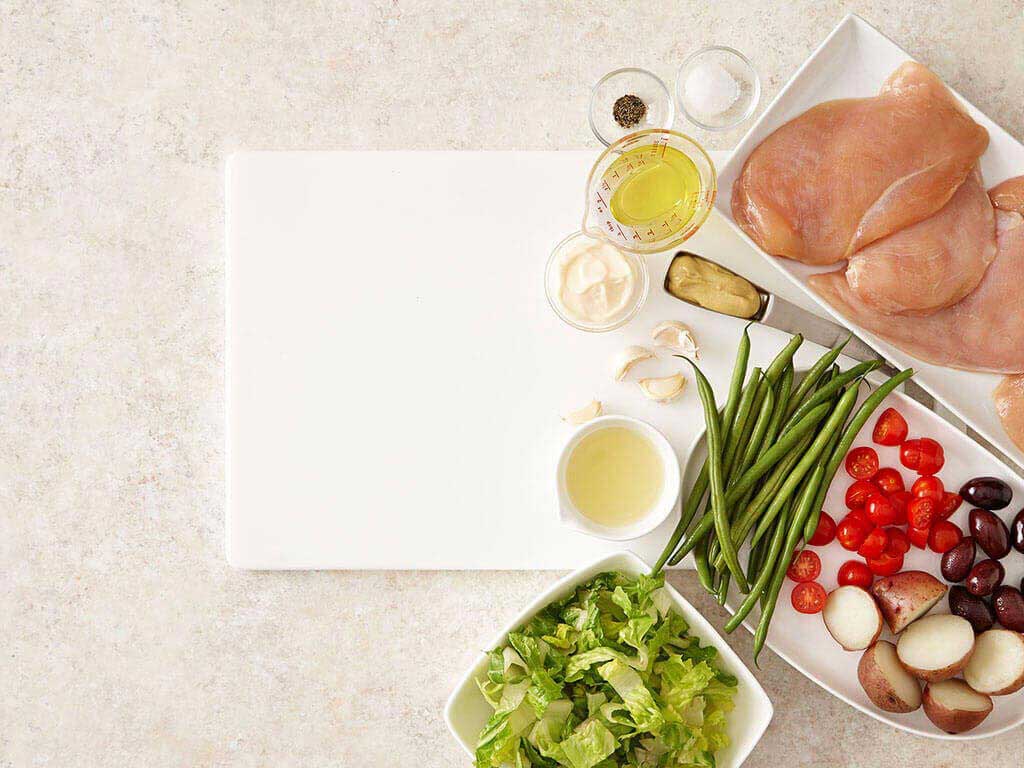 4 cups shredded romaine lettuce
2 cups green beans, cooked tender-crisp
2 cups baby red potatoes, cooked and halved
1 cup cherry tomatoes, halved
Step 1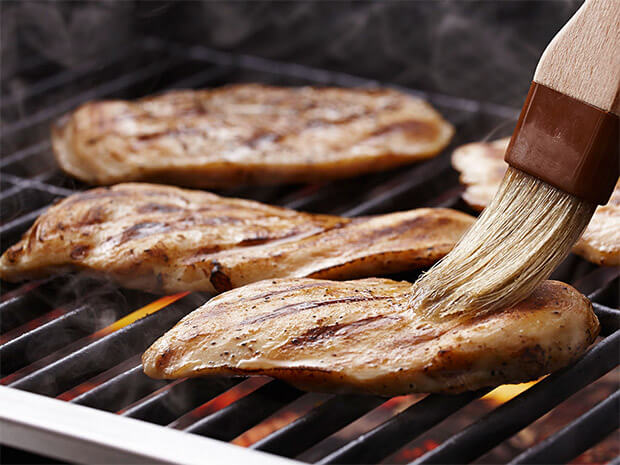 Grill
Heat a lightly greased grill or grill pan to medium high heat. Season the chicken breasts with 1/4 teaspoon salt and 1/8 teaspoon black pepper. Grill the chicken breasts 3 to 4 minutes on each side. While grilling, baste the chicken with the juice of one of the lemons. Chicken is done when it feels firm to the touch and a meat thermometer inserted in the center reaches 170°F. Remove the chicken from the grill and let rest for 5 minutes, then slice into strips.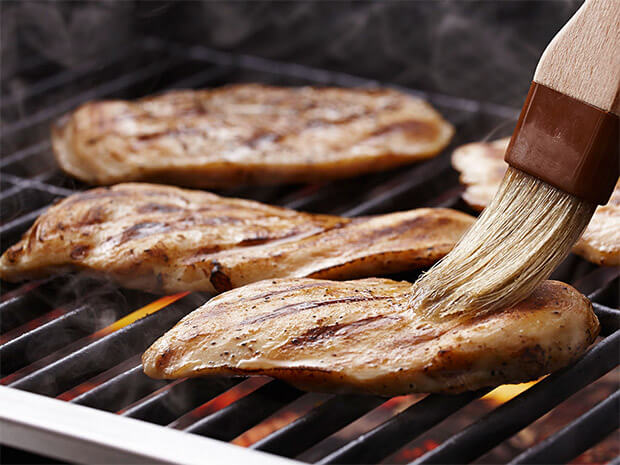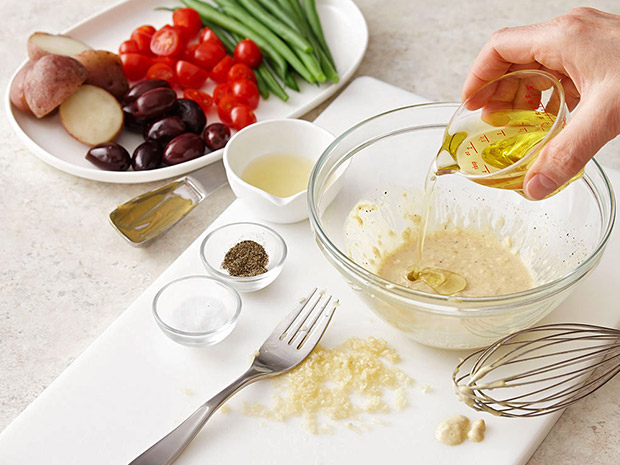 Step 2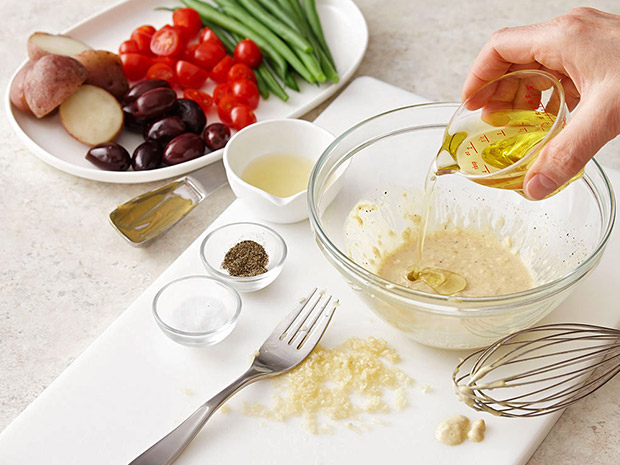 Whisk
On a cutting board, mash garlic cloves with the remaining 1/4 teaspoon salt to make a paste. In a bowl, whisk together the garlic, the juice of the remaining 2 lemons, mayonnaise, Dijon mustard, and remaining 1/8 teaspoon black pepper. While whisking, drizzle in the olive oil and set aside.
Step 3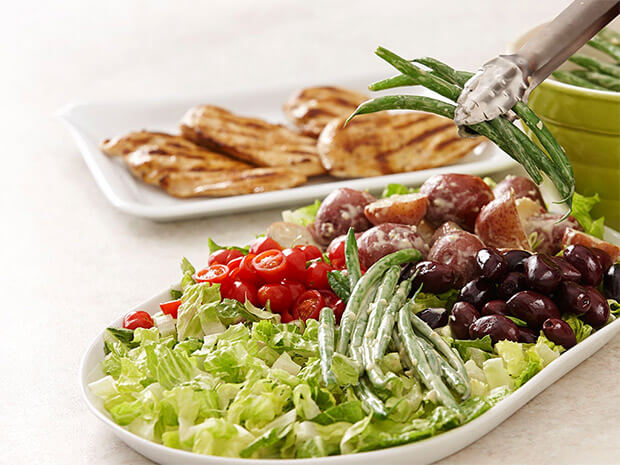 Toss
Lay shredded romaine on a large platter. Toss both green beans and red potatoes in 2 tablespoons of salad dressing and arrange over romaine. Arrange cherry tomatoes and Kalamata olives on the platter.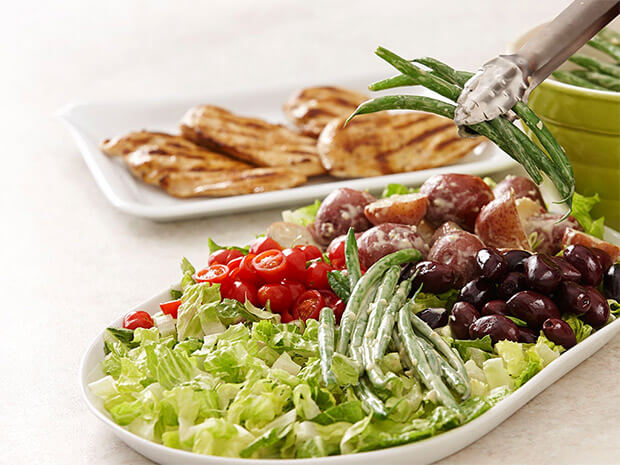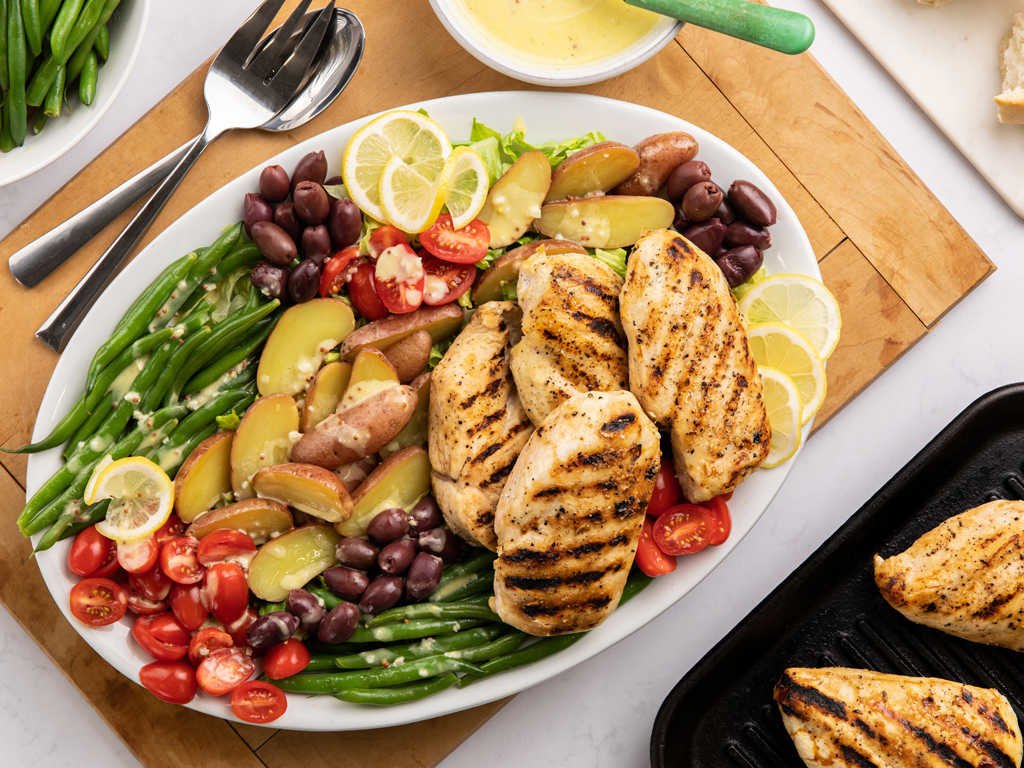 Step 4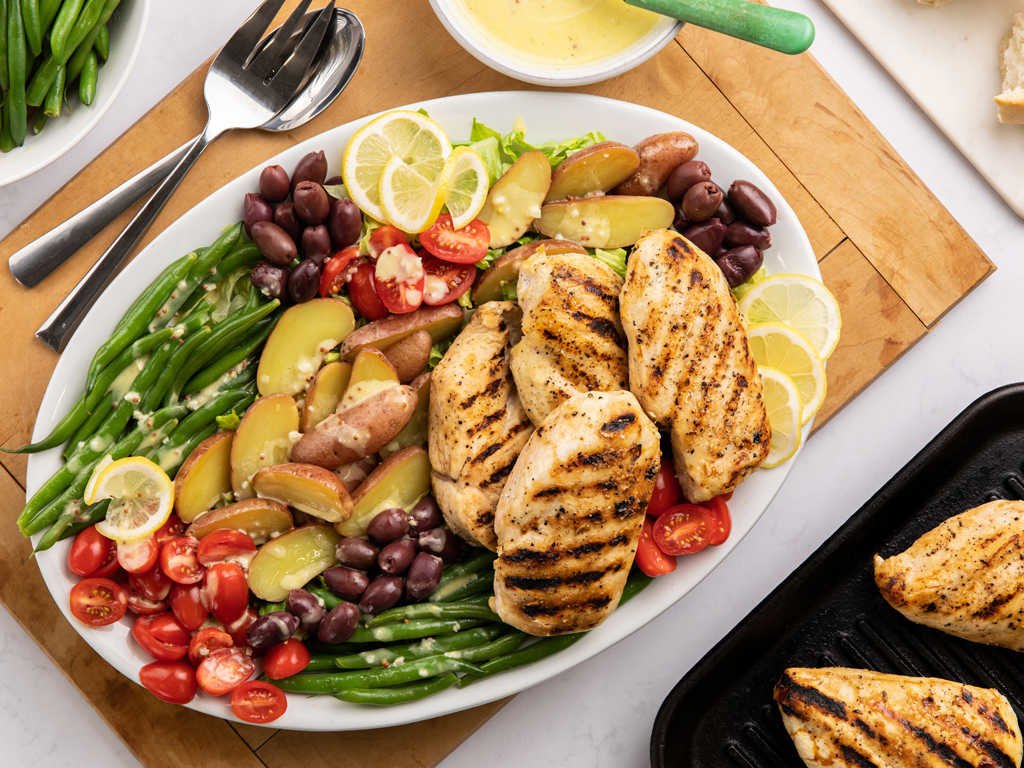 Serve
Top salad with slices of cooked chicken breast. Finish with a drizzle of the remaining salad dressing and serve.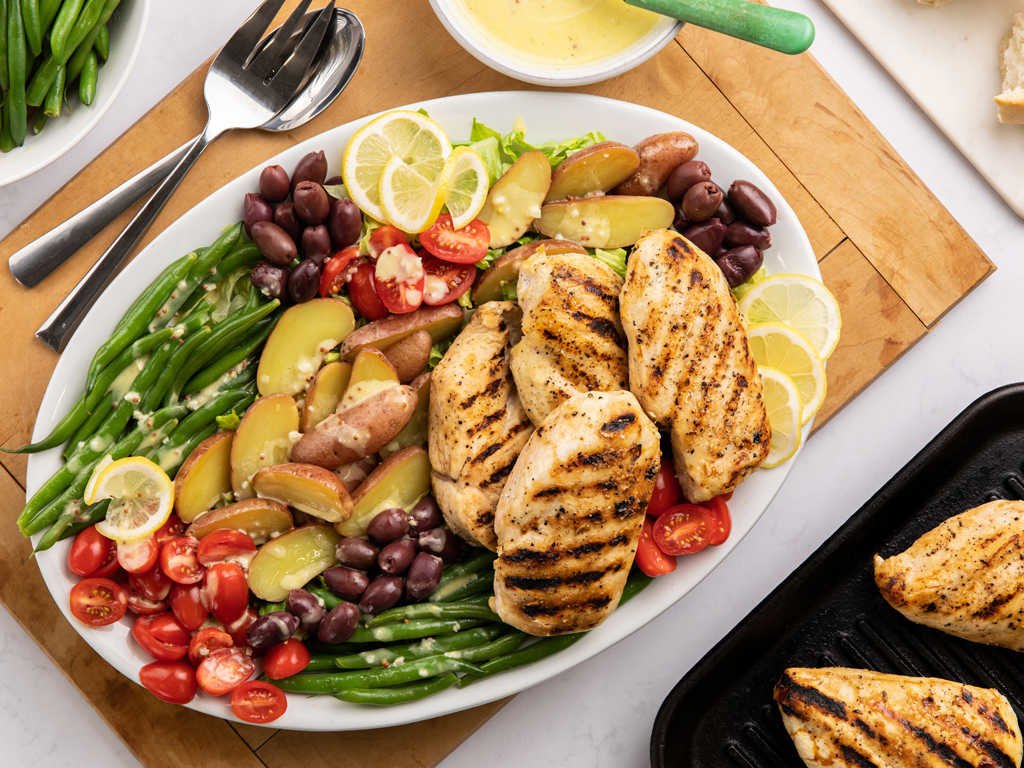 Lemon Dijon Chicken Salad Niçoise
Add Your Comment