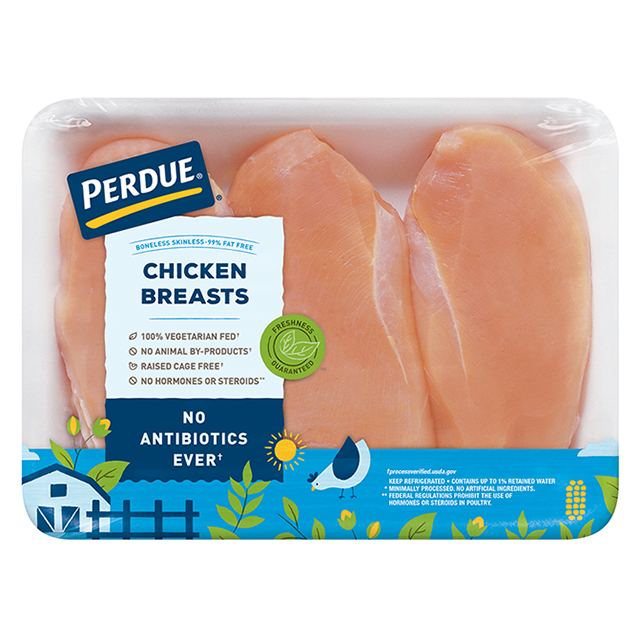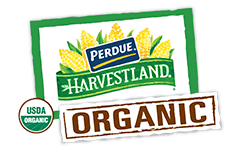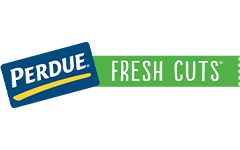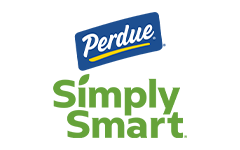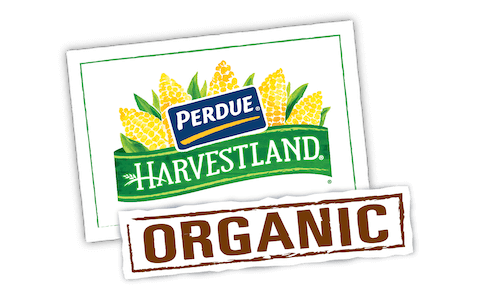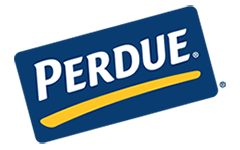 Made With:
PERDUE® Fresh Boneless Skinless Chicken Breasts
PREP TIME: 0min COOK TIME: 30min
Serves 3


Ingredients
1/2 cup Gruyere cheese, shredded
3 oz. prosciutto, shredded
1 tbsp. fresh thyme, chopped
1/2 tsp. ground black pepper
1 cup portabella mushrooms, chopped
2 tbsp. fresh parsley, chopped
Step 1
Slice chicken horizontally without cutting all the way through to create a butterfly breast. Place chicken on cutting board with sheet of plastic wrap over top. With a meat mallet, gently pound chicken breast to even out the thickness of breast.
Step 2
Mix the prosciutto ham, Gruyere cheese and thyme together and evenly spread onto all of the chicken breast. Roll each of the breasts up into a roulade and seal the seam with a tooth pick.
Step 3
In a bowl, whip together egg and water to create an egg-wash.
Step 4
On two separate plates, put flour and breadcrumbs. Season flour with black pepper.
Step 5
Carefully dredge each chicken breast first into seasoned flour, then into egg-wash, followed by breadcrumbs.
Step 6
Heat olive oil in an ovenproof sauté pan. Place chicken breasts in pan to brown. Cook for 2 minutes on one side, then flip each breast over. Place pan into a 350°F oven and cook until each chicken breast reaches 170°F internal temperature, about 15 minutes.
Step 7
For the sauce, start by heating the olive oil over medium heat using a sauce pot. Sweat the garlic and onions for 3-4 minutes. Add the mushrooms and cook for another 5 minutes.
Step 8
Stir in the flour to form a roux. Add the white wine and the chicken broth to the pan and bring to a boil. Then, reduce to a simmer and allow it to thicken. Finish the sauce with the heavy cream and the chopped fresh parsley.
Step 9
To serve, the Cordon Bleu can be served whole or sliced. Place breast over rice or pasta with a green vegetable such as broccoli or asparagus with the sauce spooned over top.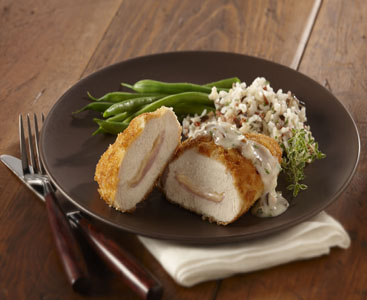 Fancy Chicken Cordon Bleu
Add Your Comment