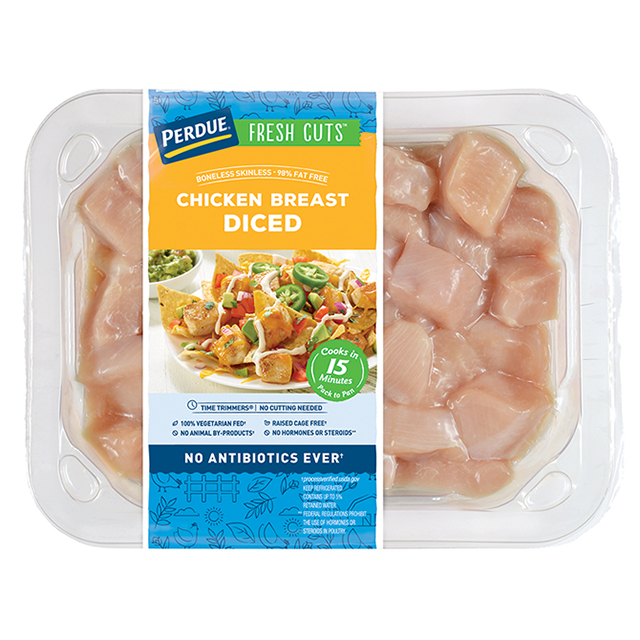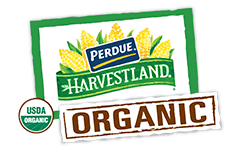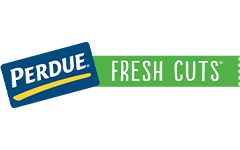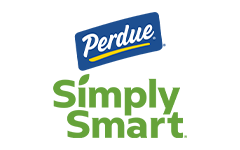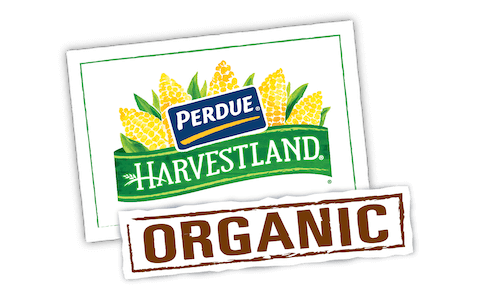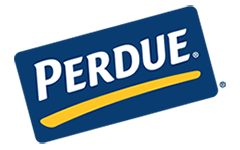 Made With:
PERDUE® FRESH CUTS® Fresh Pre-Cut Diced Chicken Breast
PREP TIME: 15min COOK TIME: 10min
Serves 4


Ingredients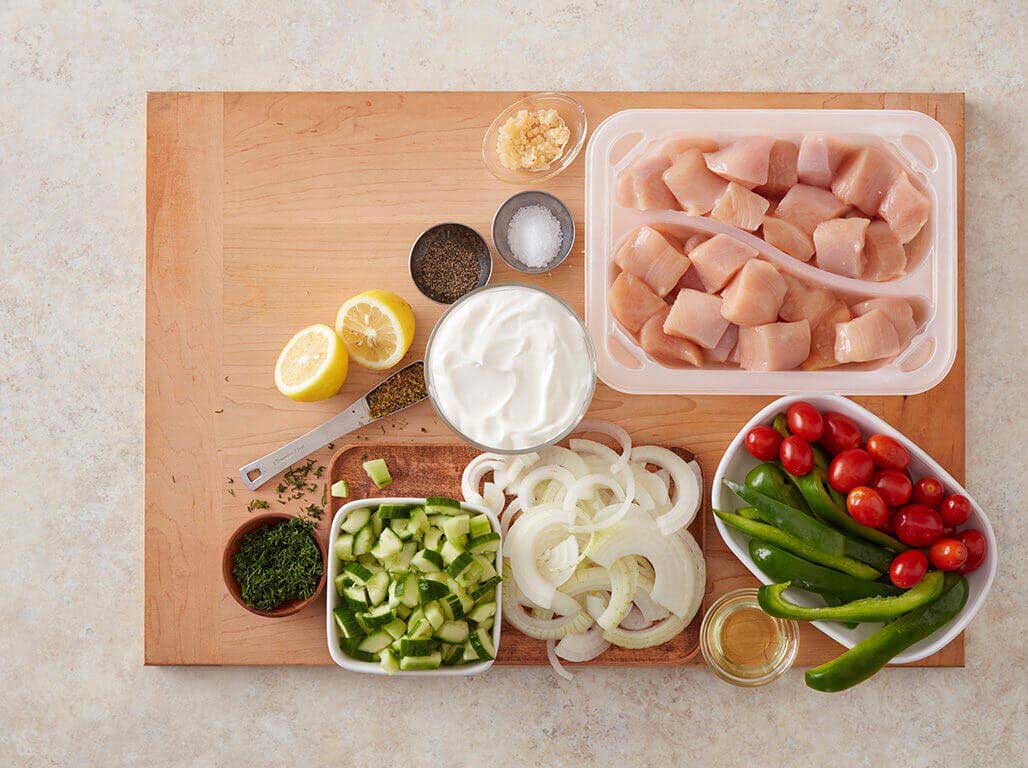 3 tbsp. olive oil, divided
1 lemon, zested and juiced, plus extra for serving
1 cup plain whole milk Greek yogurt
2 tbsp. fresh dill, chopped
1/2 English cucumber, chopped
1 medium green pepper, sliced
Step 1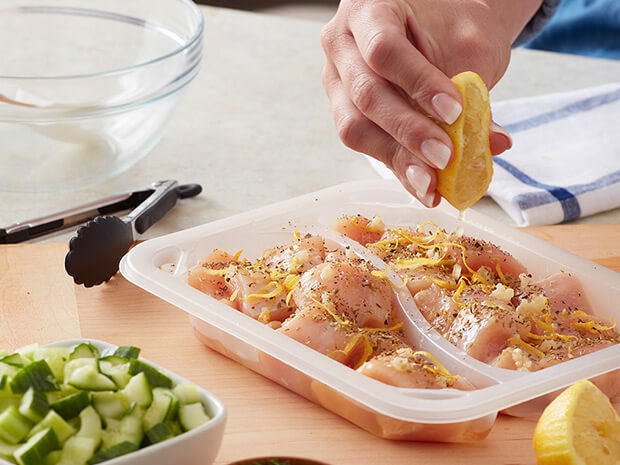 Marinate
To the chicken in the plastic tray, add 2 tablespoons olive oil, garlic, oregano, slat, black pepper, and the juice of half of the lemon. Refrigerate and let marinate while you make the yogurt sauce.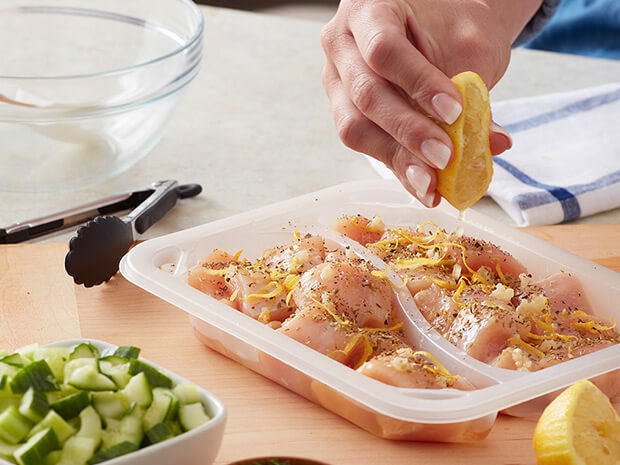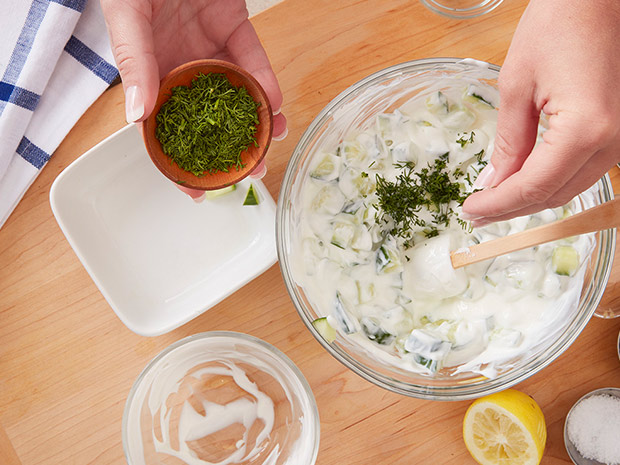 Step 2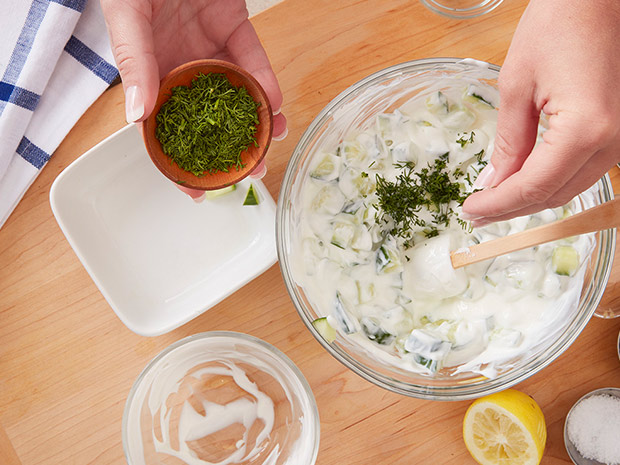 Mix
In a bowl, mix together the yogurt, fresh dill, cucumber, the lemon zest and remaining lemon juice. Set aside until ready to serve.
Step 3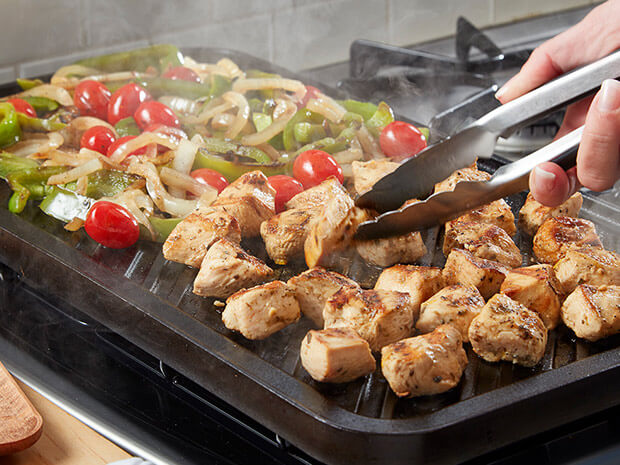 Grill
Heat a grill pan over medium high heat. Toss the onions, green peppers and cherry tomatoes with the remaining 1 tablespoon of olive oil. Grill the marinated chicken, onion, peppers and tomatoes until the chicken is cooked through and the vegetables are tender. Chicken is done when a meat thermometer inserted in the center reaches 170°F. Transfer to a plate and keep warm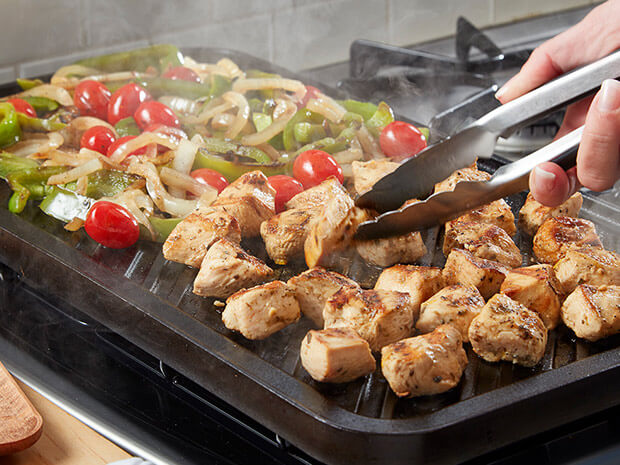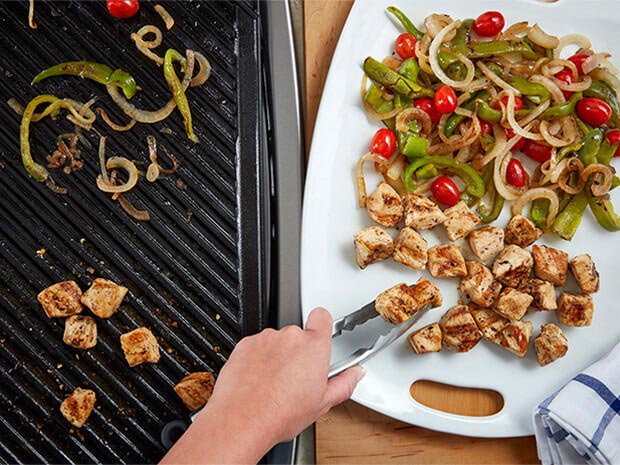 Step 4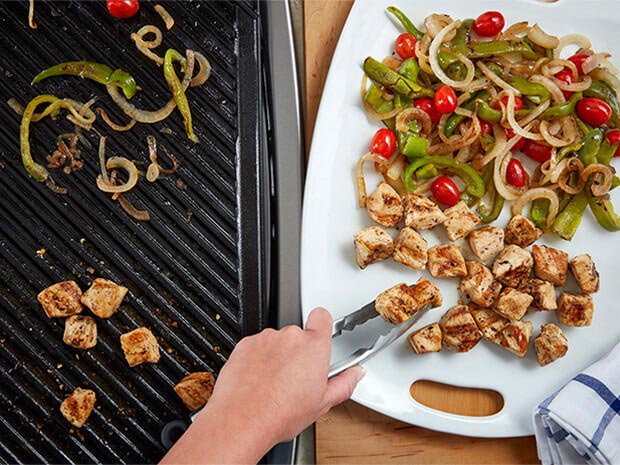 Serve
Serve Chicken Souvlaki with the grilled vegetables and yogurt sauce over pita bread or rice. Garnish with extra lemon wedges if desired.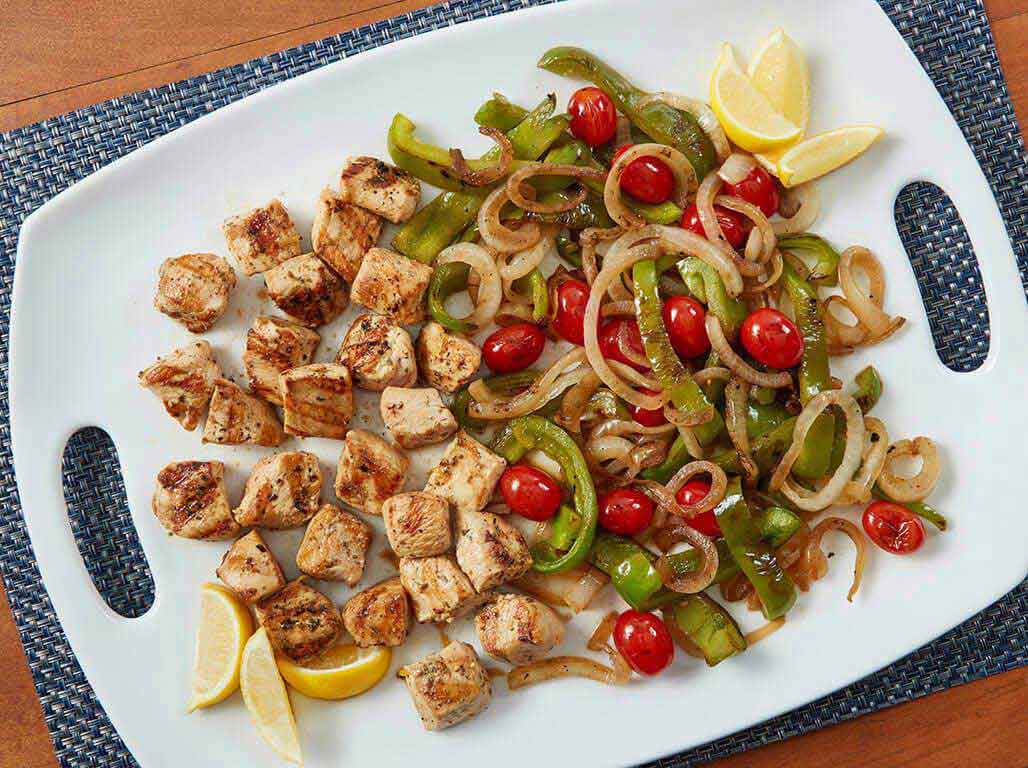 Chicken Souvlaki Platter
Add Your Comment