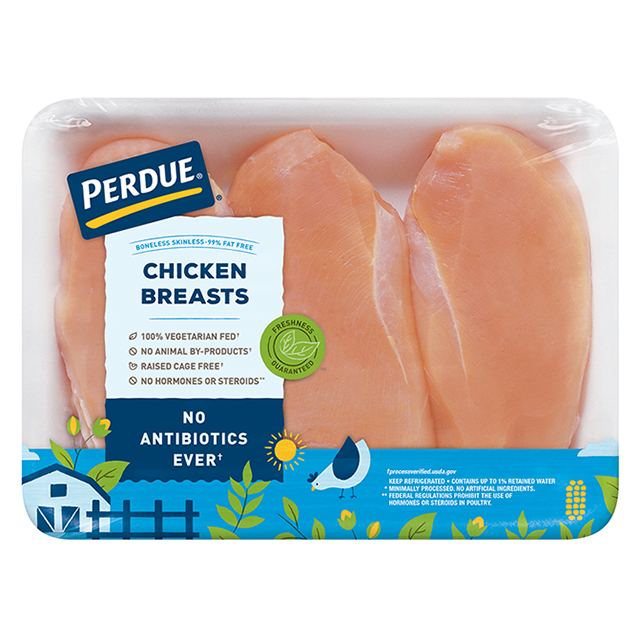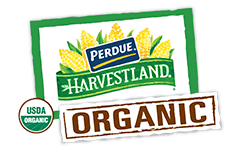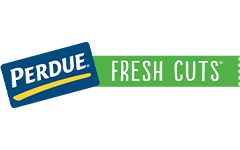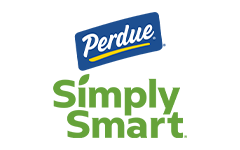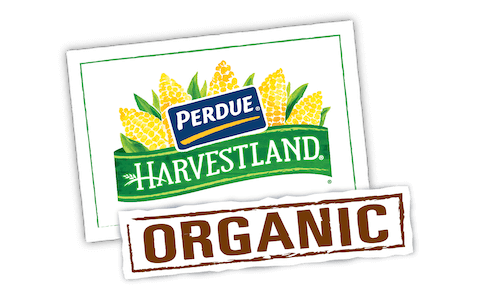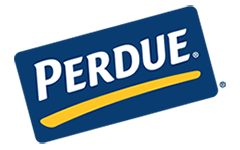 Made With:
PERDUE® Fresh Boneless Skinless Chicken Breasts
PREP TIME: 20min COOK TIME: 45min
Serves 4 to 6


Ingredients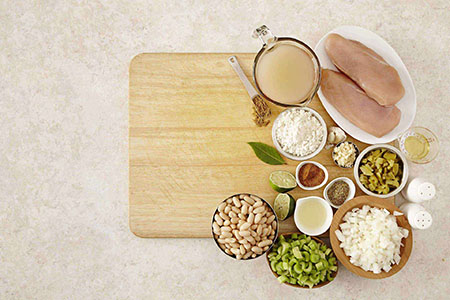 2 cups chopped onion, 1 large onion
2 cups chopped celery, about 8 stalks
1 tbsp. poultry seasoning, or to taste
2 cans cannellini or other white beans, rinsed and drained (15-ounce)
1/2 cup masa harina or finely ground corn meal (or 4 tablespoons Corn Starch)
1 mild green chilies (4-ounce)
Shredded cheddar cheese for serving
Tortilla strips for serving
Step 1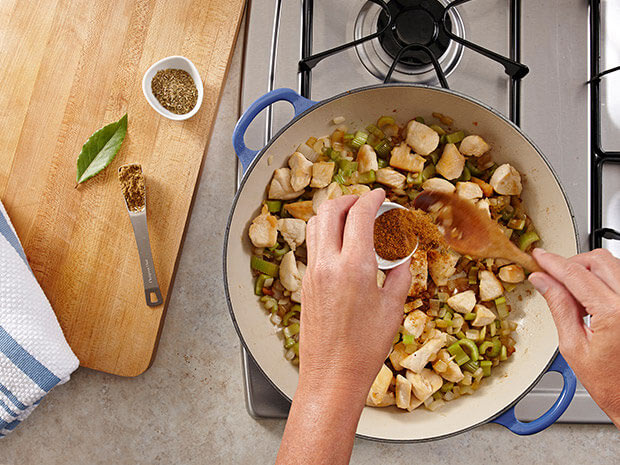 Saute
On a plastic or dishwasher-safe cutting board, cut the chicken breast into cubes or use PERDUE® FRESH CUTS™. Heat the olive oil in a large pot over medium heat. Add the chicken cubes and cook until lightly browned, 5 to 7 minutes Add the onions, celery and garlic. Sauté until the onions soften, 2 to 3 minutes. Add the poultry seasoning, salt, oregano, cumin, and the bay leaf. Stir to combine.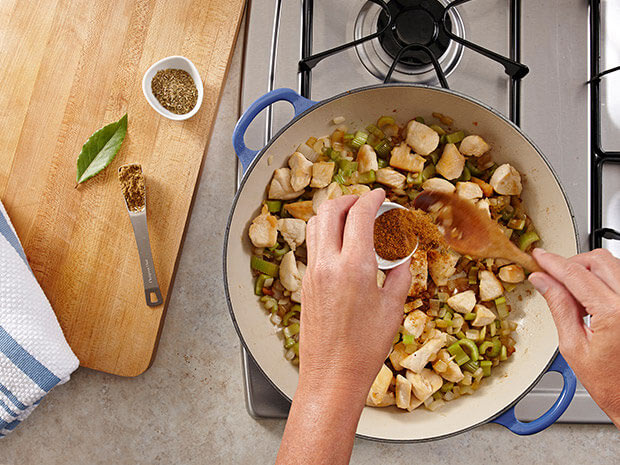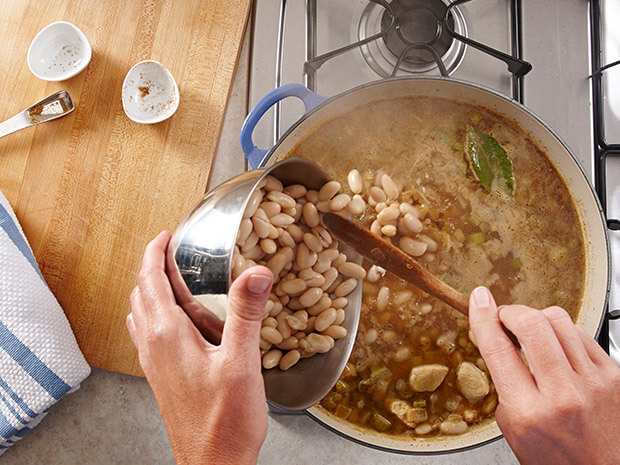 Step 2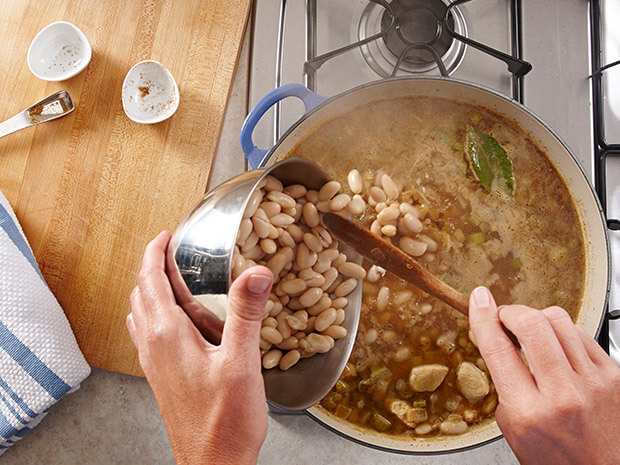 Simmer
Add the chicken stock, bring to a boil, then reduce the heat to a simmer. Add the cannellini beans and cook, covered, for 30 minutes.
Step 3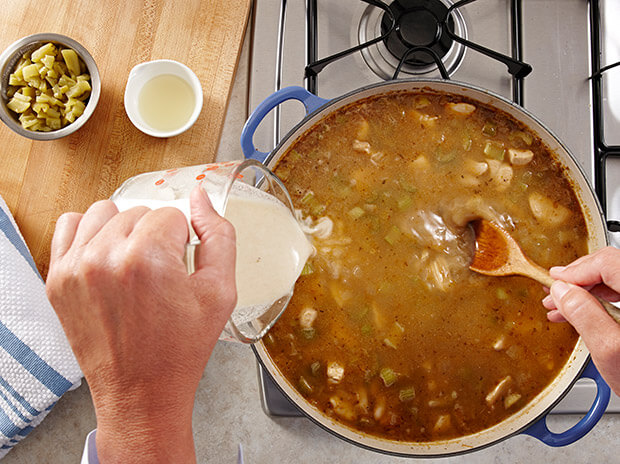 Thicken
After 30 minutes, whisk together the masa harina with 1 cup of water. Stir the masa into the chili, along with the lime juice and the green chilies. Stir and cook until thick, about 5 minutes.

TIP
TIP: Masa is Spanish for "dough" and is traditionally used to make corn tortillas. Masa is a thickening agent that also adds natural corn flavor. Masa harina is flour made from the dried tortilla dough. To get that distinctive flavor, try grinding stale or dry corn tortillas in a food processor until you get a fine powder. If the masa harina is used as a thickener (such as in chili), regular flour or cornmeal will give you the right texture, though the flavor won't be quite the same. If you can't find masa harina, use 2 tablespoons of corn starch instead.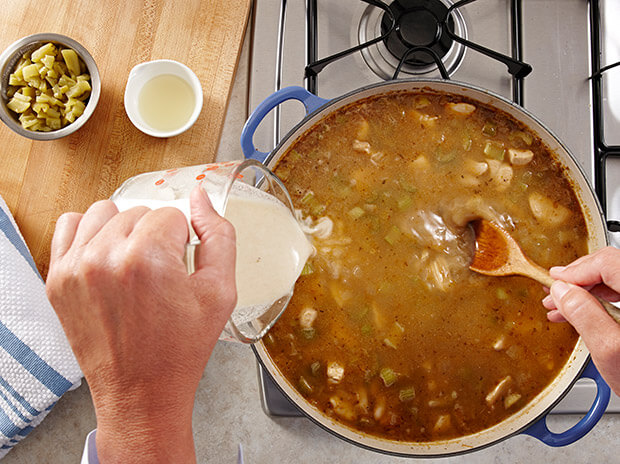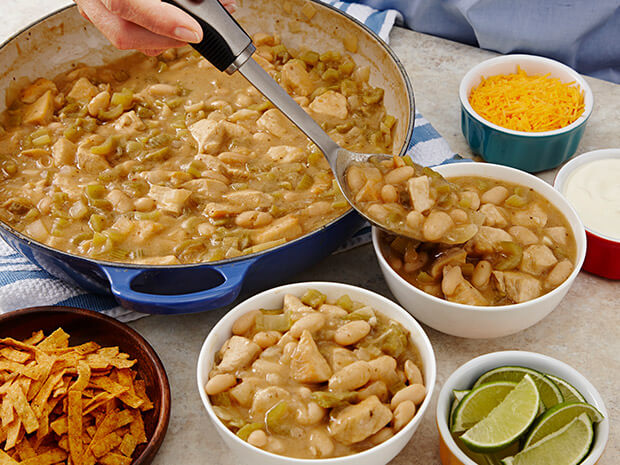 Step 4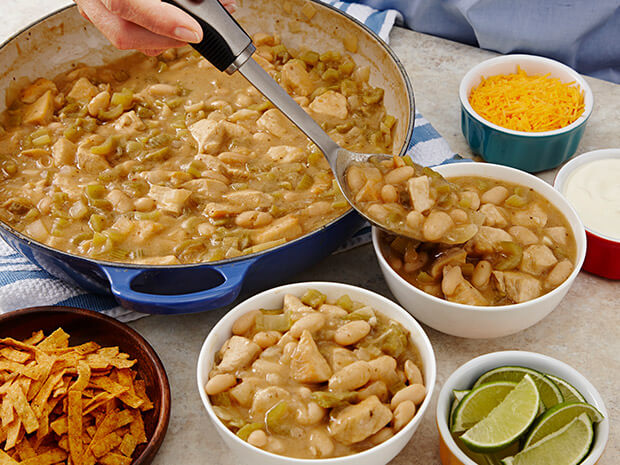 Serve
Ladle into bowls. Serve with shredded cheddar cheese, sour cream, lime wedges and tortilla strips if desired.

TIP
TIP: This recipe is great for a crowd and would easily double.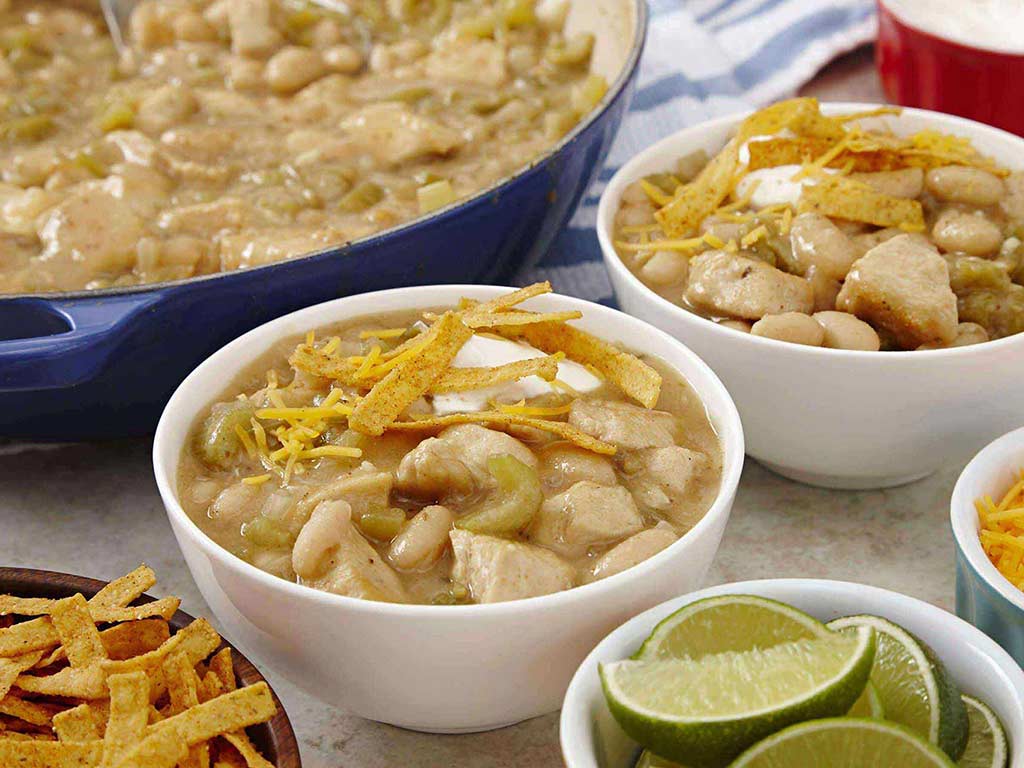 Chicken Chili
Add Your Comment