PREP TIME: 0 min COOK TIME: 15min
Serves 4


Step 1
Heat chicken cutlets according to package directions.
Step 2
In a bowl combine blue cheese, mayonnaise, celery and buffalo sauce.
Step 3
Spread the base of each bun with 1 tablespoon blue cheese mixture. Top with prepared cutlet, 1/4 cup shredded lettuce and 1 tablespoon of blue cheese mixture. Serve immediately.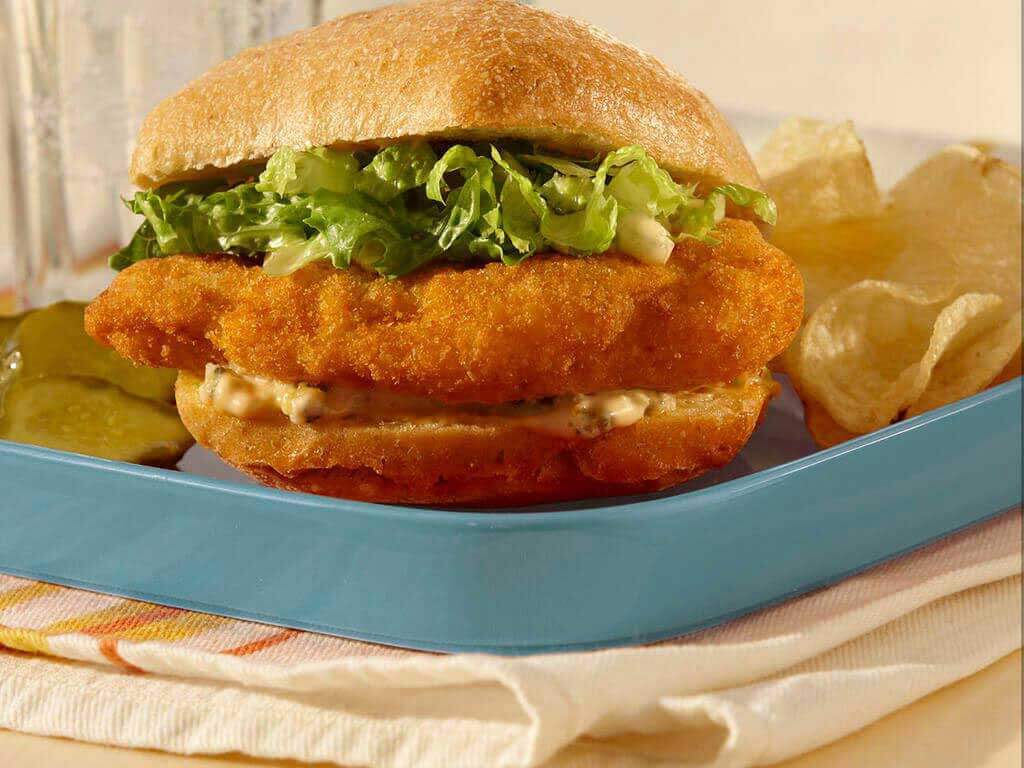 Buffalo Crunch Sandwich
Add Your Comment