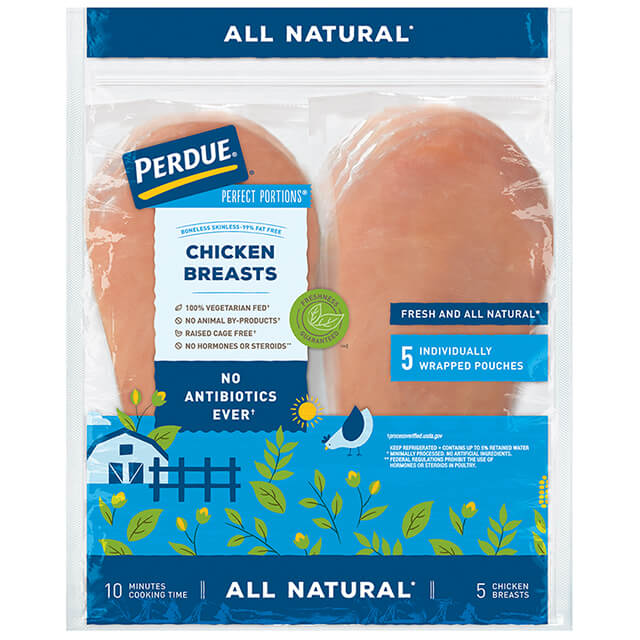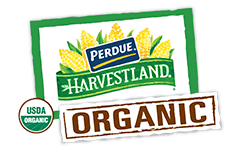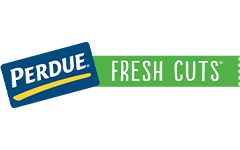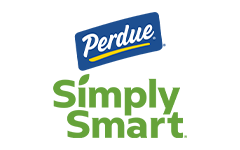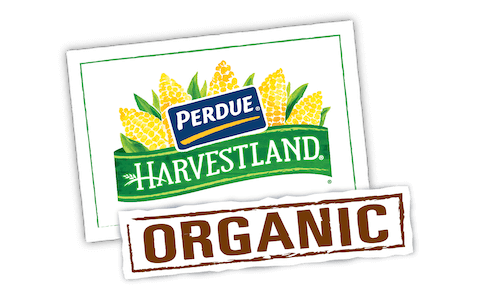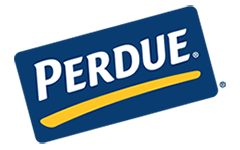 Made With:
PERDUE® PERFECT PORTIONS® Boneless Skinless Chicken Breast All Natural (1.5 lbs.)
PREP TIME: 15min COOK TIME: 30min
Serves 4


Ingredients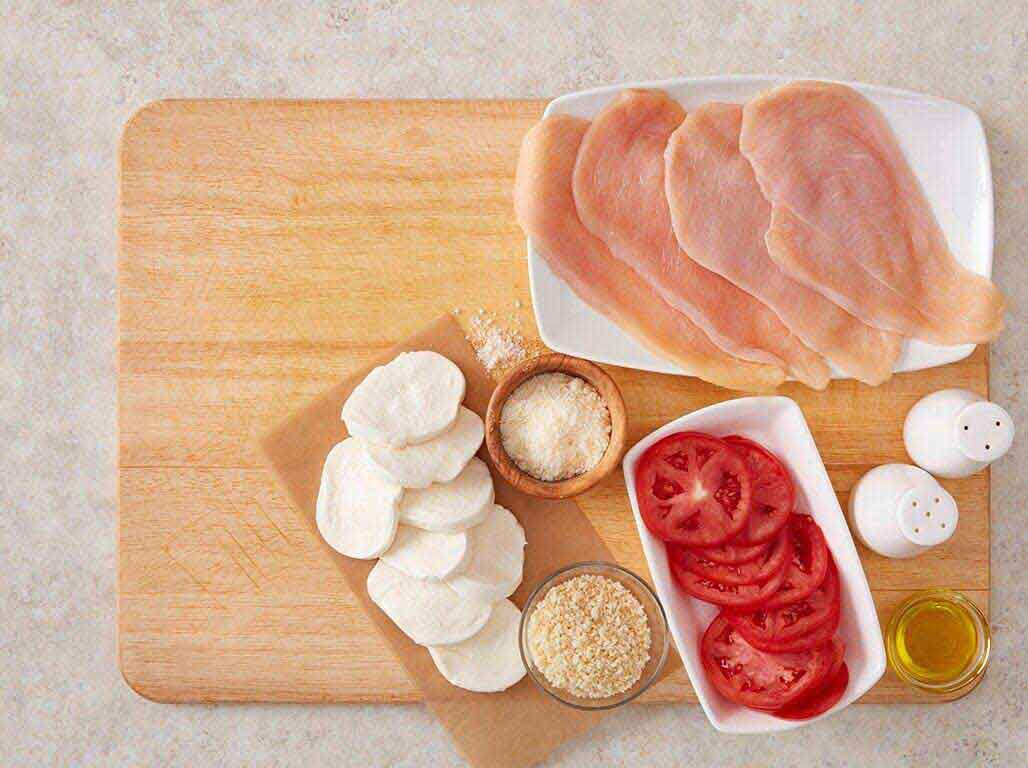 2 cloves garlic, thinly sliced
1 can whole tomatoes (15-ounce)
2 tbsp. fresh basil, chopped
2 tsp. fresh oregano, chopped
1 cup whole-grain salted crackers, pulsed in a food processor until fine
1 tbsp. fresh parsley, finely chopped
8 oz. fresh mozzarella, thinly sliced
Step 1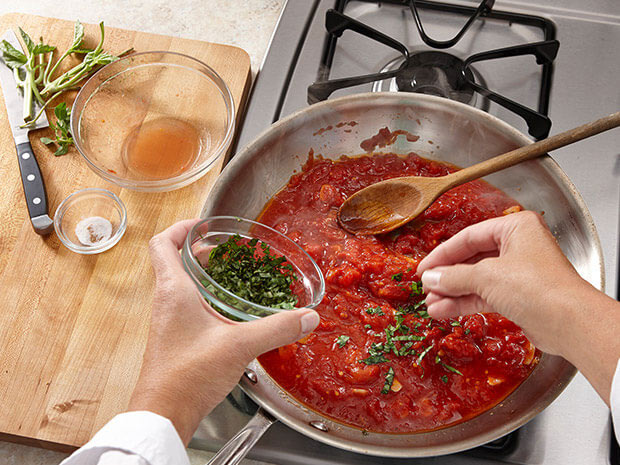 Make Sauce
Heat the olive oil in a large skillet over medium heat. Add the garlic and cook for 20 to 30 seconds. Add the tomatoes and sugar. Cook, smashing the tomatoes, until flavors develop and the sauce is thick and chunky, about 15 to 20 minutes. Stir in the basil and oregano and remove from heat.

TIP
TIP: For a quick marinara sauce that tastes like homemade, just stir oregano and basil into 1 1/4 cups store-bought tomato sauce.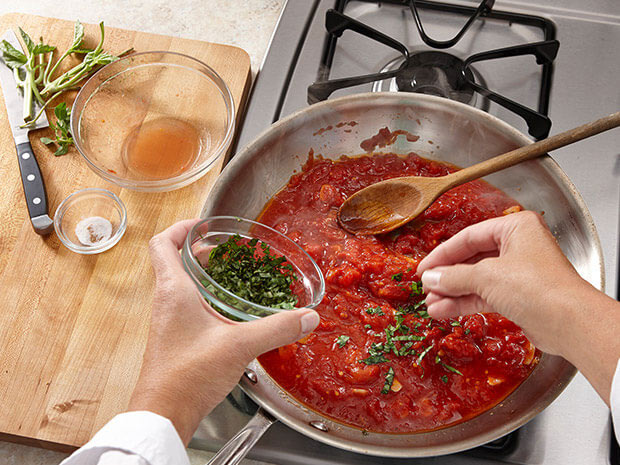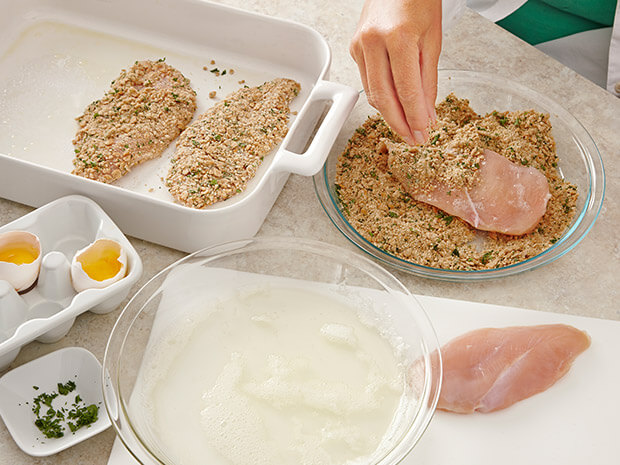 Step 2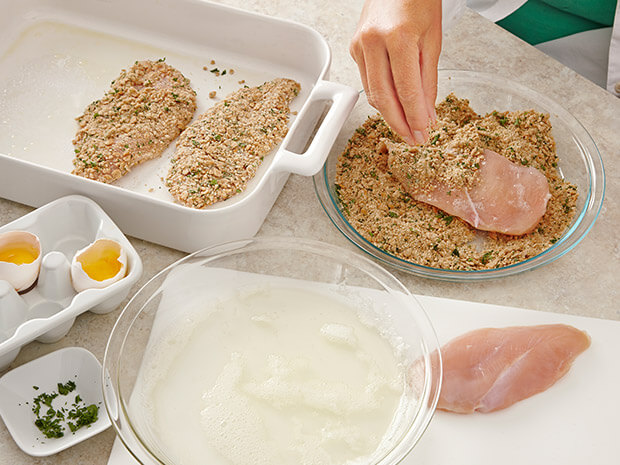 Bake
Preheat your oven to 425°F. Spray a 9" x 13" baking dish with cooking spray. In a shallow dish, whisk the egg whites with 2 tablespoons of water until frothy. In another shallow dish, combine the cracker crumbs, Parmesan cheese and chopped parsley. Dip each chicken breast in egg whites to coat; let excess drip away. Dredge the chicken in crumb mixture, pressing, to coat both sides. Place the chicken in the baking dish and mist with cooking spray. Bake until crisp and chicken is cooked, about 20 to 25 minutes. The chicken is done when it feels firm to the touch and a meat thermometer inserted in the center reaches 170°F.
Step 3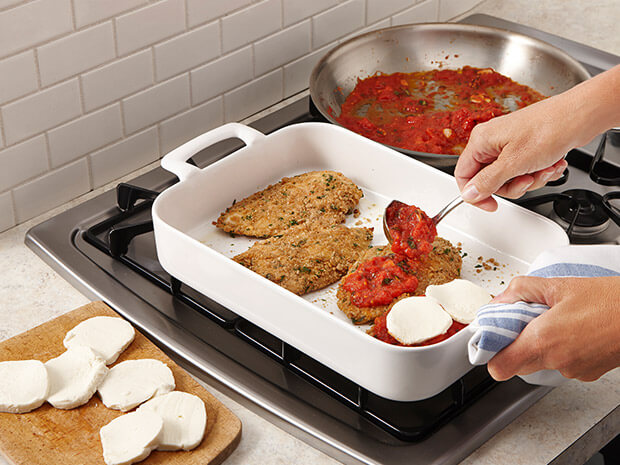 Spoon
Remove the baking dish from the oven. Turn the oven temperature to broil. Spoon the tomato sauce over the chicken and top with mozzarella slices. Return the chicken to the oven and broil until the cheese has melted and the top is lightly browned, 1 to 2 minutes.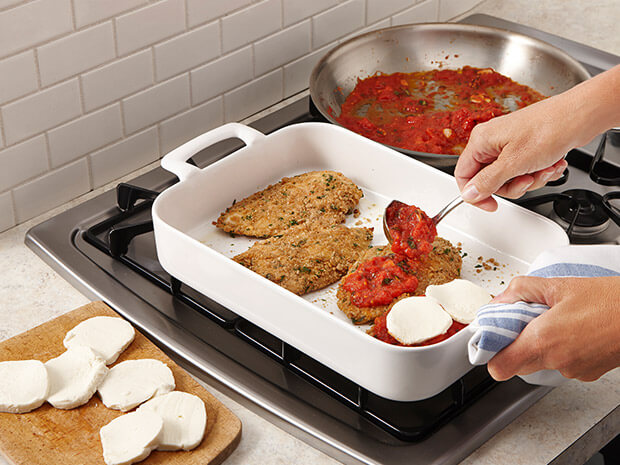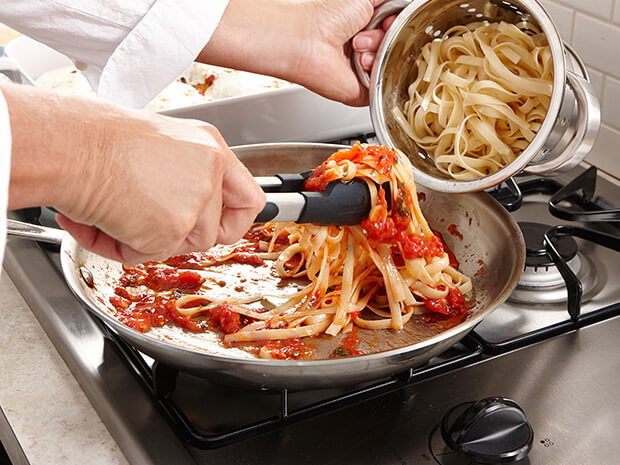 Step 4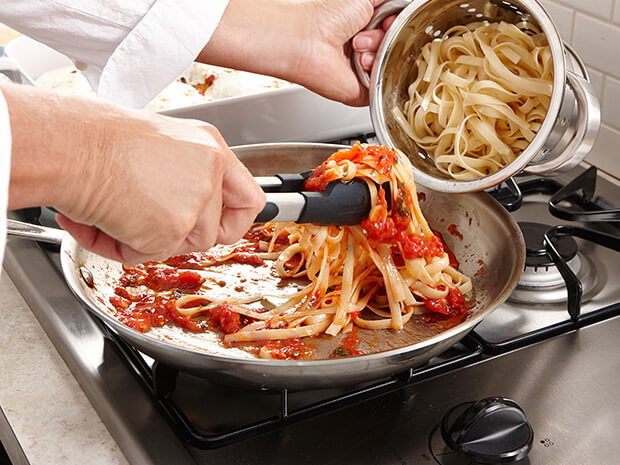 Serve
To serve, toss the pasta with the remaining tomato sauce. Place the chicken alongside the pasta. Serve with garlic bread and a side salad.

TIP
TIP: This recipe works great for a crowd.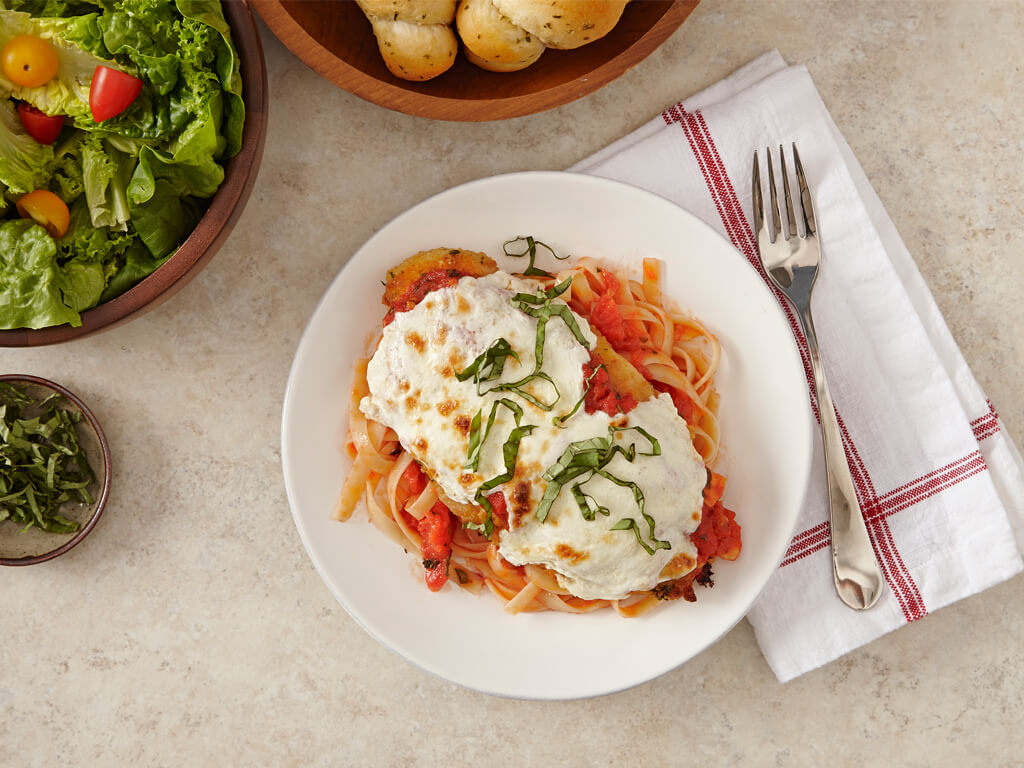 Baked Chicken Parmesan
Add Your Comment