Perdue's Blog The Table
Perdue with You: Kid – Friendly Activities at Home
April 2020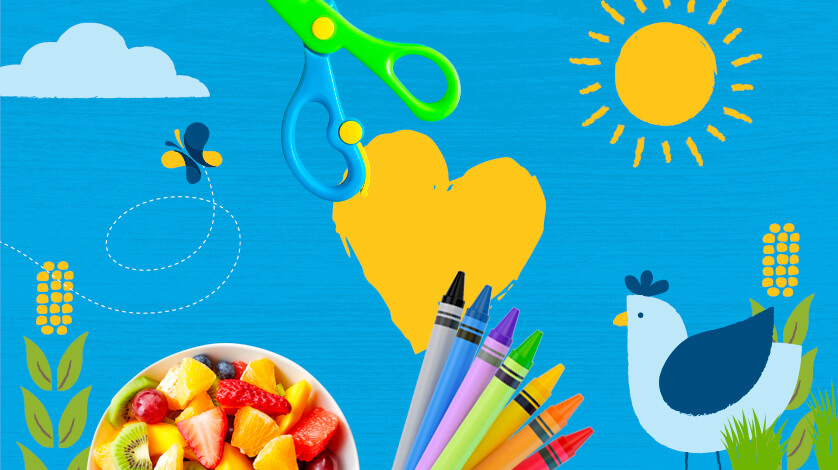 This Spring we're all finding ourselves home more due to the current circumstances across the world. We wanted to help you during this time with a couple kid-friendly recipes, a printable color sheet, and an activity to get the whole family moving.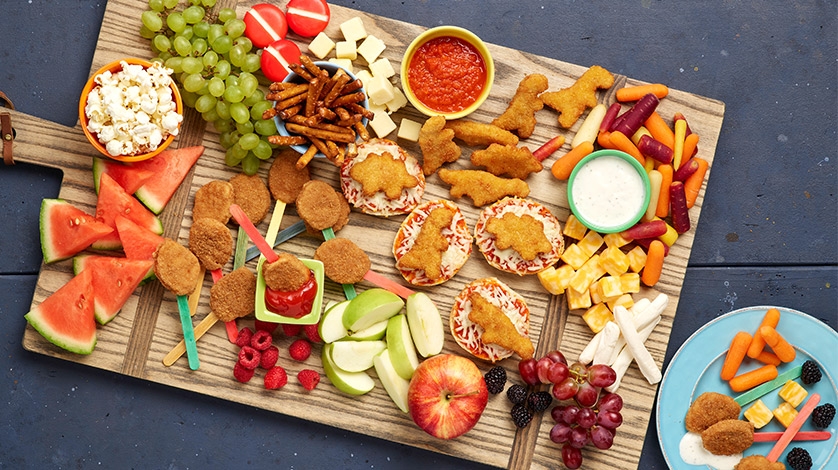 Chicken Nugget Charcuterie Board
Try a fun spin on a Charcuterie Board for kids by using chicken nuggets, veggies, fruits, snacks, and all the sauces you can fit. It's super easy with PERDUE® nuggets among the spread. Try it with PERDUE® Panko Breaded Dino Nuggets or whatever PERDUE® Chicken Nuggets or Tenders you have at home. The best thing about this board is you can use whatever you have at home to go with the nuggets. Don't have fresh fruit or veggies? Why not use dried fruit instead? You can make it your own with whatever you have in your pantry or fridge. It makes a perfect snack for family movie nights and game nights! Share your creation on social media and tag @PerdueChicken and #PerdueWithYou when you post.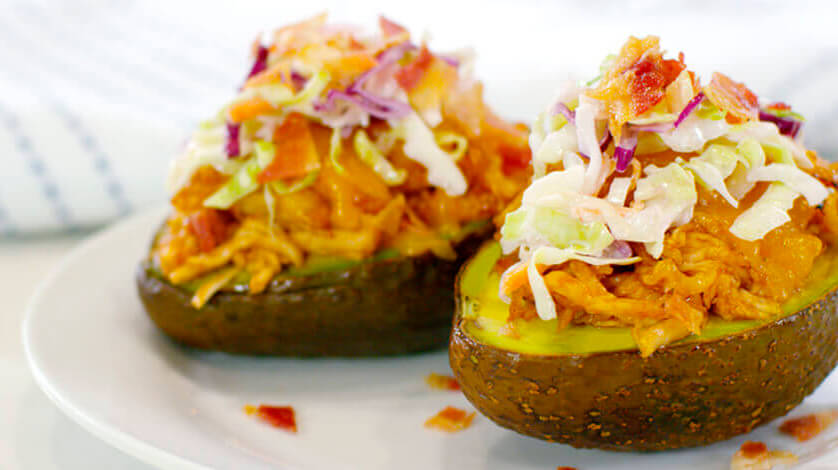 For a unique meal idea, try these BBQ Chicken Avocado Boats! Kids will have fun helping make these too! You can use any PERDUE® Fresh Chicken Product or leftover shredded chicken for these boats and they will taste delicious.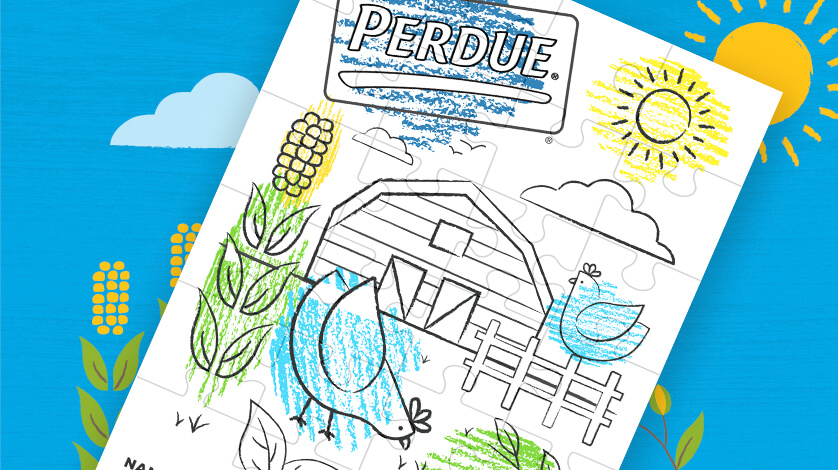 Need something creative for your kids this week that isn't schoolwork? What's better than a puzzle and coloring sheet in one! Download the sheet and print it off and let the entertainment begin.
Click here for tips and tricks on double-sided printing.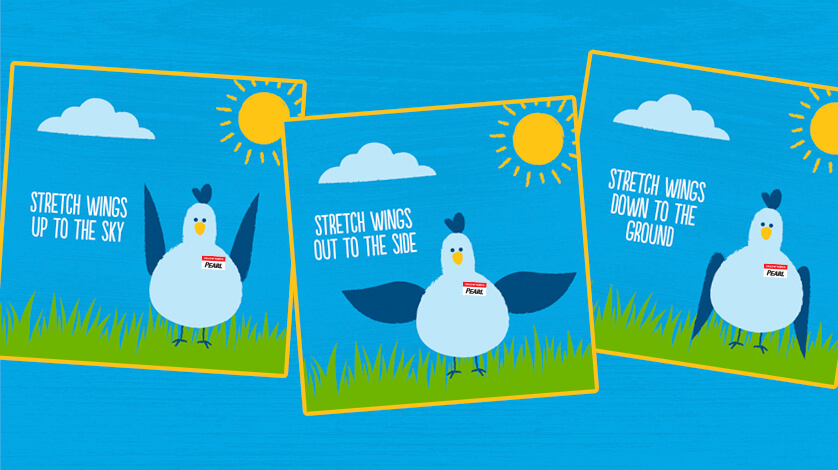 Pearl's Move of the Week: Wing Stretch Pose
Do you need new ways to get everyone moving this week? With these simple moves, it's easy to get active with the whole family. Repeat each move 5 times (or more) and let Pearl help start this week's exercise sessions. Use these moves to jump start #WellnessWednesday this week!
Reserve your seat at TheTable
Subscribe