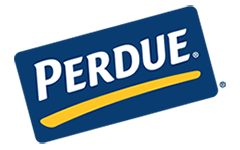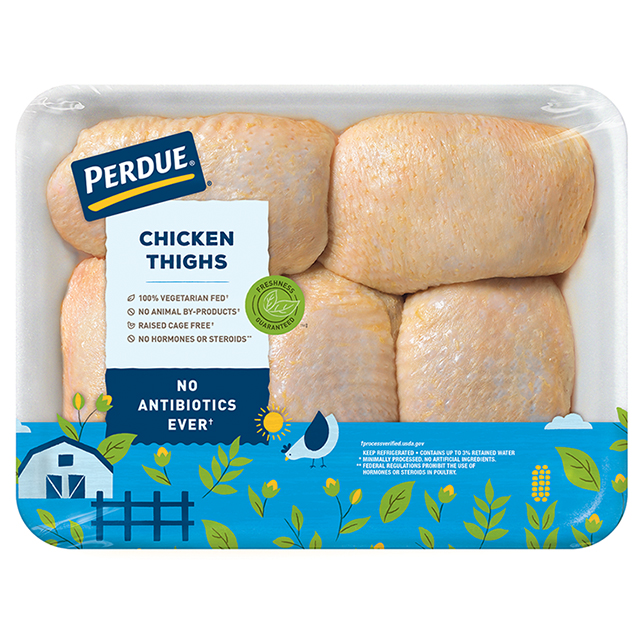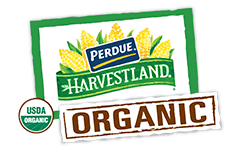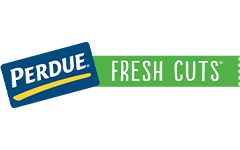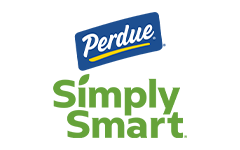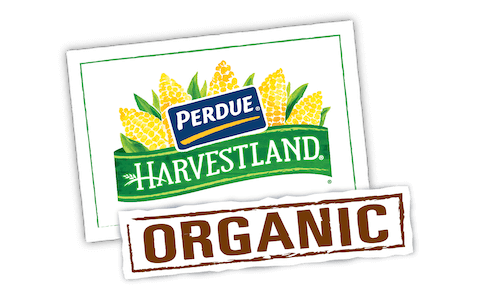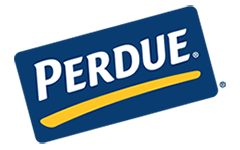 Made With:
PREP TIME: 10min COOK TIME: 8hr 0min
Serves 4


Ingredients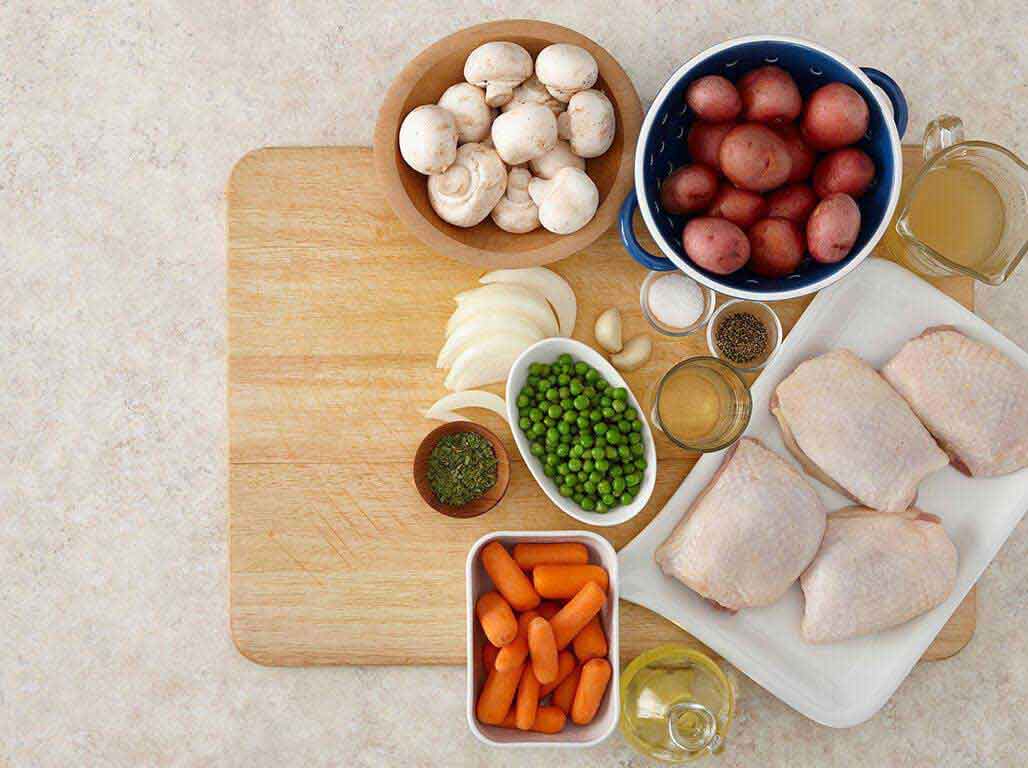 1 tsp. dried tarragon, divided
1/2 tsp. black pepper, divided
16 oz. baby red potatoes, halved
8 oz. mushrooms, quartered
Step 1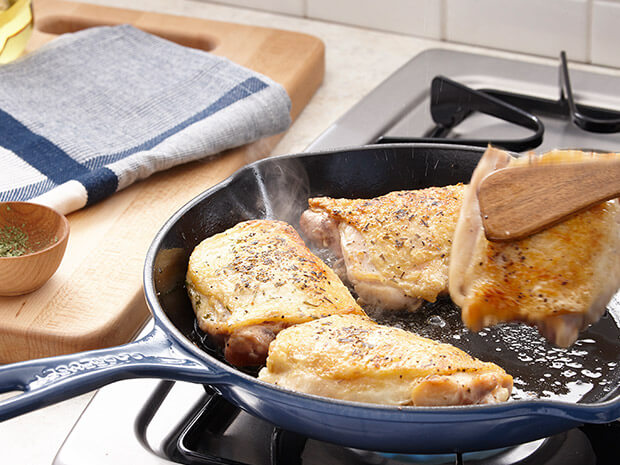 Sear
Season chicken thighs with ½ teaspoon tarragon, ½ teaspoon salt and ¼ teaspoon black pepper. In a medium skillet, heat the olive oil over medium-high heat. Sear the chicken, skin side down, until the skin is brown and crispy, about 3 to 4 minutes.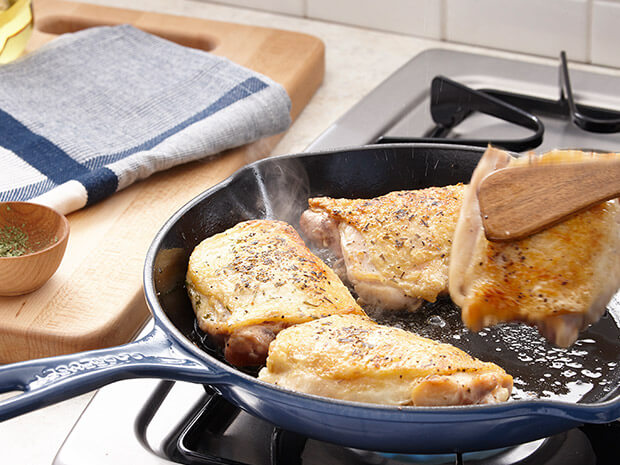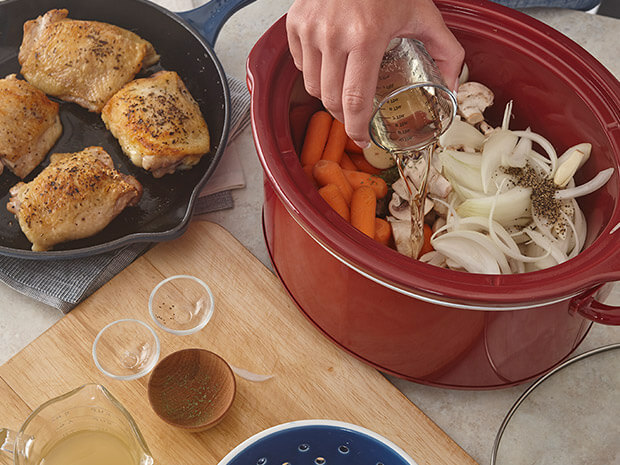 Step 2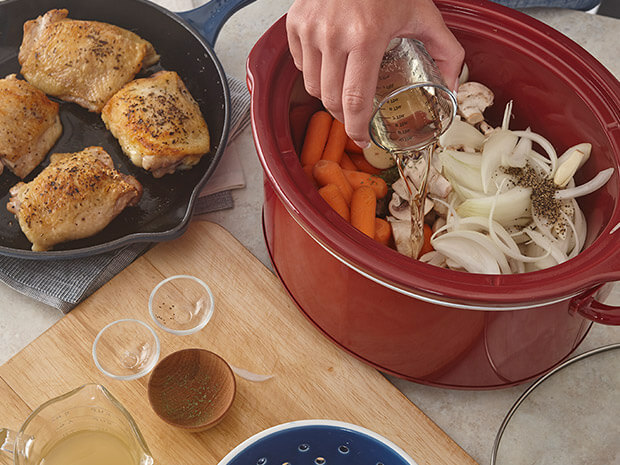 Combine
In a 4 to 6 quart slow cooker, combine the baby red potatoes, mushrooms, carrots, onions, and garlic. Season with remaining tarragon, salt, and black pepper.
Step 3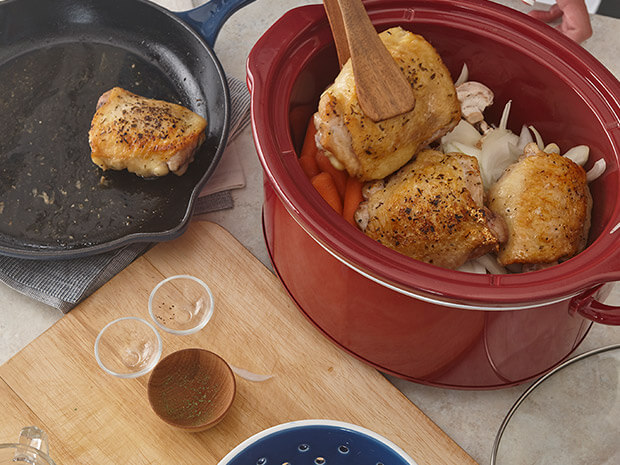 Add
Pour in the chicken stock and white wine. Add the seared chicken on top of the vegetables. Cover and cook for 4 hours on high or 8 hours on low until chicken is done and vegetables are tender. Chicken is done when a meat thermometer inserted in the center reaches 180°F. Add peas for the last five minutes of cooking time.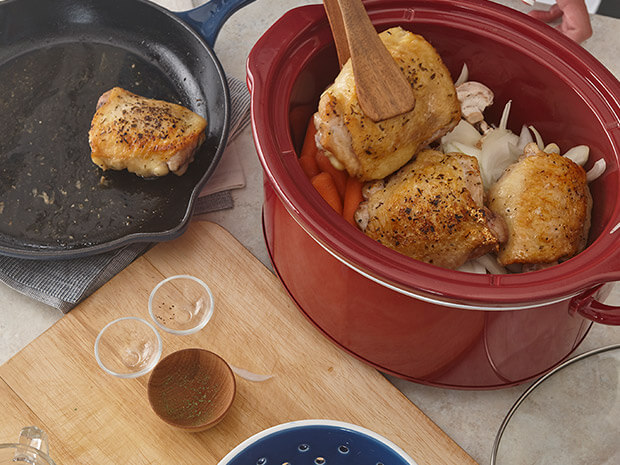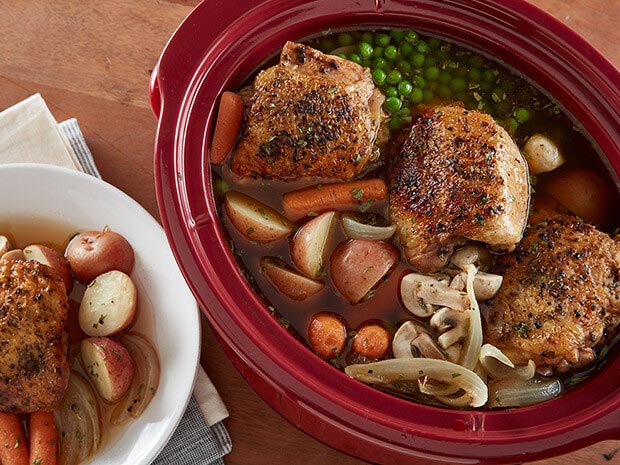 Step 4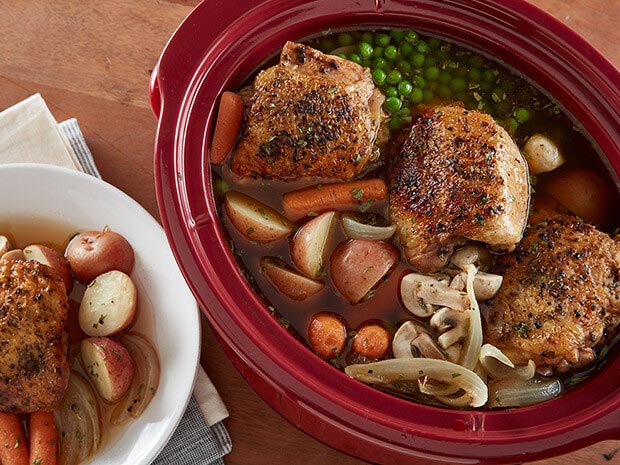 Serve
To serve Slow Cooker Chicken with Garlic and White Wine, place a chicken thigh in a shallow bowl. Surround with vegetables. Pour the white wine sauce around the chicken and vegetables.

TIP
TIP: Use a fat separator or paper towel to degrease the wine sauce if there is too much fat in the sauce.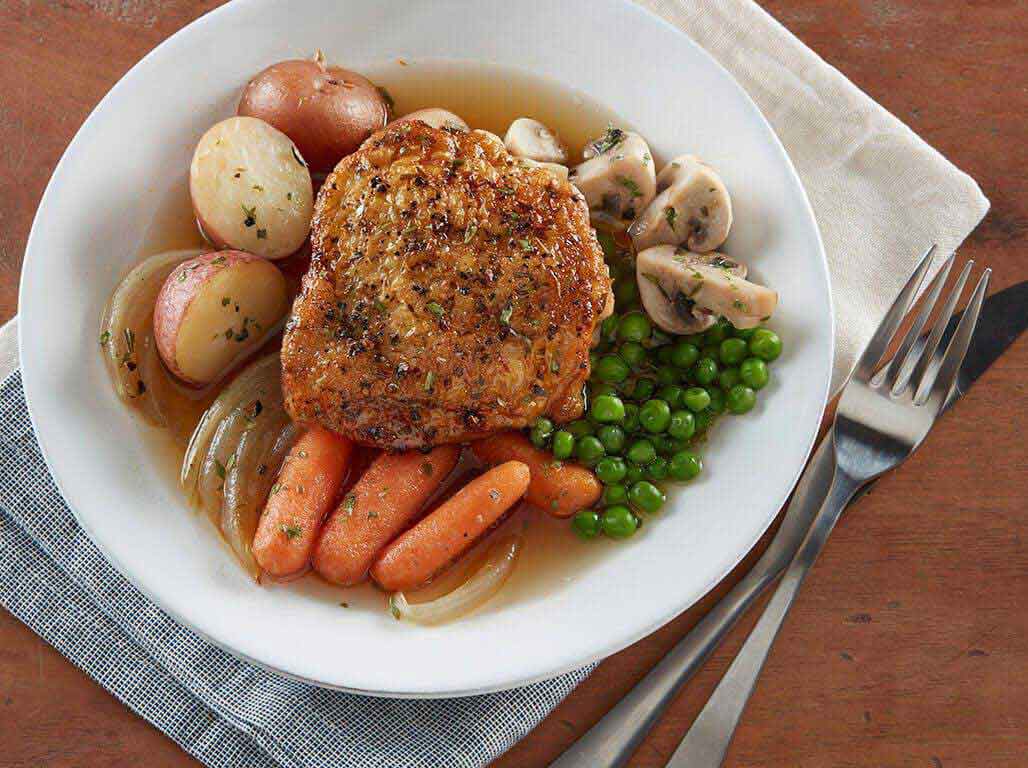 Slow Cooker Chicken with Garlic and White Wine
Add Your Comment